Jumpsuits are a must have for women in 2019!
As you might know, jumpsuits are extremely versatile fashion clothes, which means they can be worn for many different occasions. For example, some jumpsuits are perfect for a day at the beach, while others look amazing at a cocktail or a party. But, there are simply too many options, making it hard for women to find both cute and cheap jumpsuits.
At Trnds, we decided to help you. In fact, we looked deeply into the internet to create our top 20 cute and cheap jumpsuits to try in 2019. The research has been made for you, sit back and enjoy these trendy looks!
Top 20 cute and cheap jumpsuits to try in 2019
#20 Snake print jumpsuit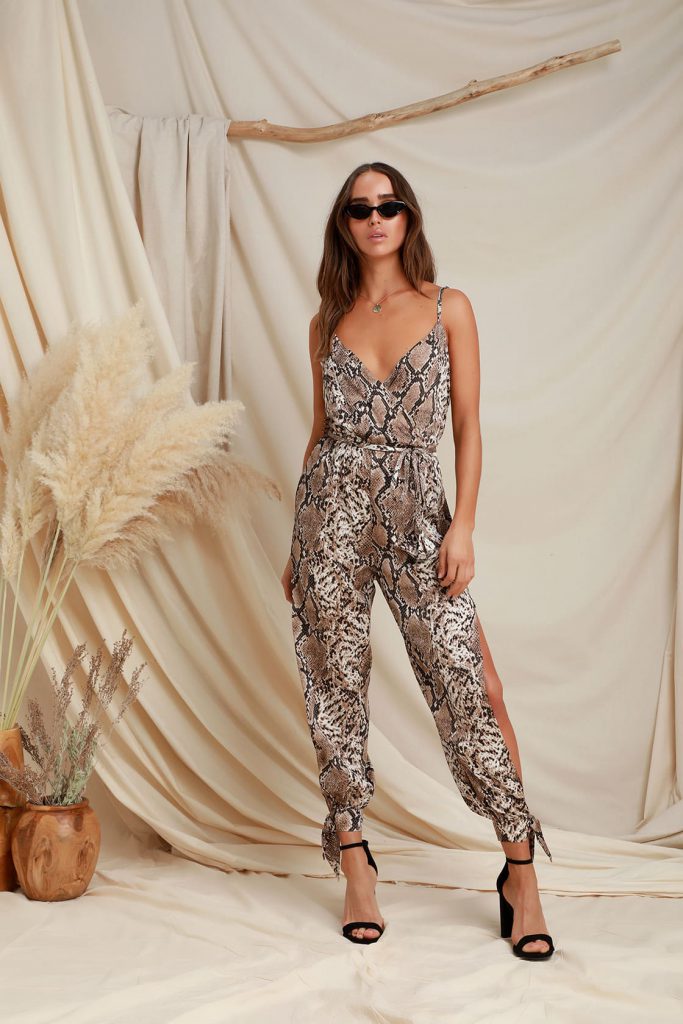 54$ – Shop Link
Snake Print is making its comeback into 2019 fashion. So, you should definitely consider to get yourself a cheap snake print jumpsuit. As you might expect, this trendy chic print is perfect to wear for a night out.
#19 Oversized boilersuit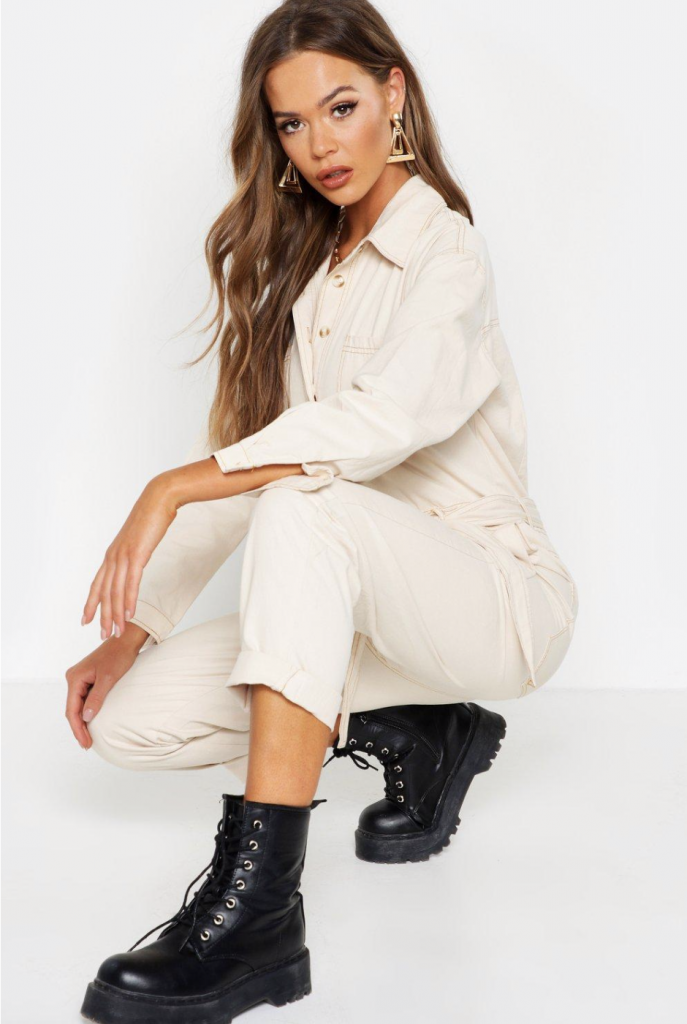 66$ – Shop Link
If you haven't heard of Wyatt Mitchell's boilersuit at Apple's annual conference yet, you might not understand the current hype with boilersuits. But, we are telling you, you can't go wrong with this trend in 2019. So, if you're looking for cute and cheap jumpsuits to make a fashion statement at an event, you should take a look at this cream one from Boohoo. It is currently at 50% off!!
#18 Chic satin jumpsuit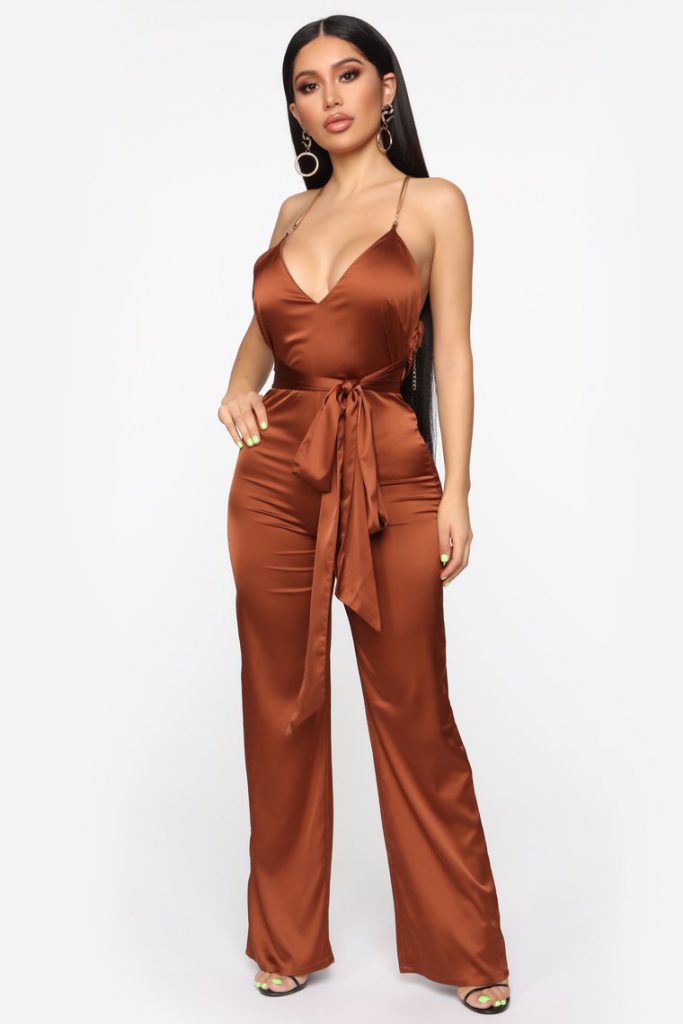 49$ – Shop Link
This is the type of cute jumpsuit that you wear with high heels. In fact, satin makes it both unconventional and chic. This affordable option is offered at Fashionnova.
#17 Flight summer jumpsuit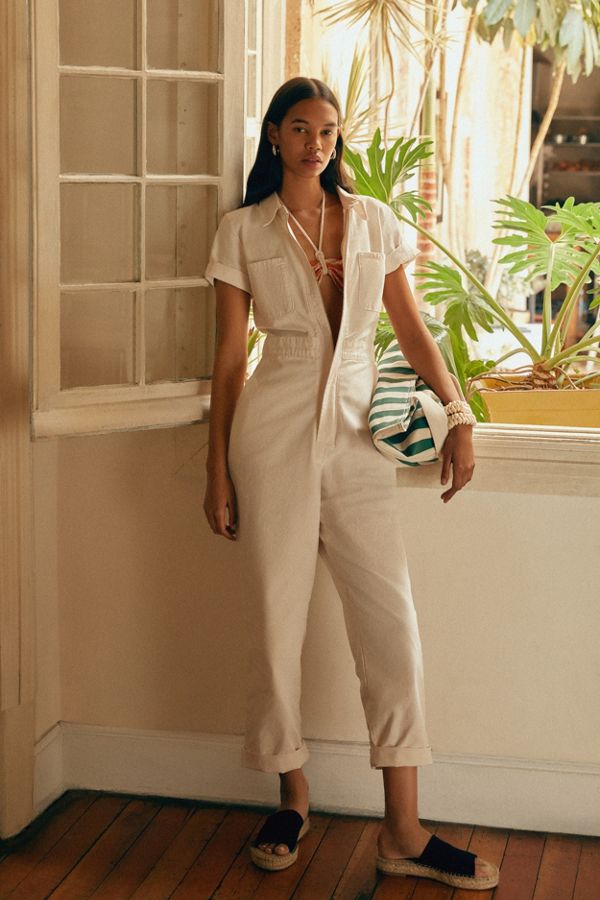 89$ – Shop Link
Running errands? Day at the beach? This summer jumpsuit is perfect to wear in everyday life. Pair it with sandals and a beach bag and you've created an amazing casual outfit. This time, if you're looking for cheap summer jumpsuits you can wear for many purposes, take a look at this one from Urban Outfitters.
#16 Leopard print jumpsuit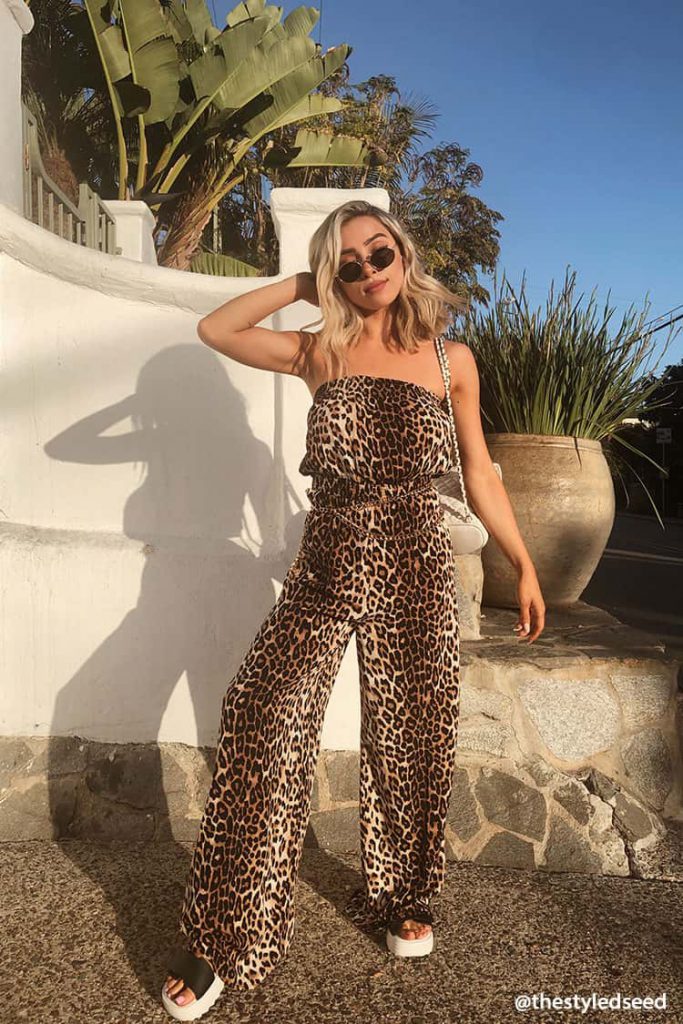 29$ – Shop Link
Leopard print is also making its way back into 2019's trends. Therefore, you might want to be looking for cute and cheap summer jumpsuits with this animal print. If you are, we recommend you this particular one from Forever21 which is quite affordable!
#15 Bodycon unitard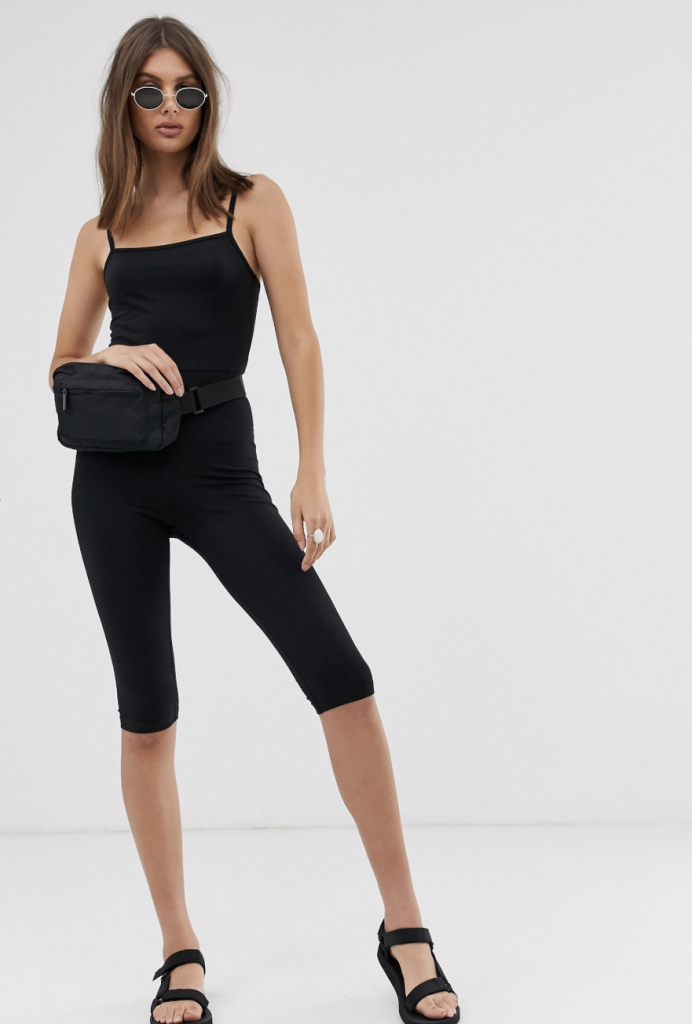 52$ – Shop Link
This cute and cheap jumpsuit idea features a nice bodycon fit. It embraces women's body curves in an elegant and comfortable way. Moreover, this unitard is perfect to wear for a walk in a big city like LA or NY. We recommend you to accessorize it with a fanny pack as demonstrated in the picture to enhance the street style vibe.
#14 Trendy cocktail party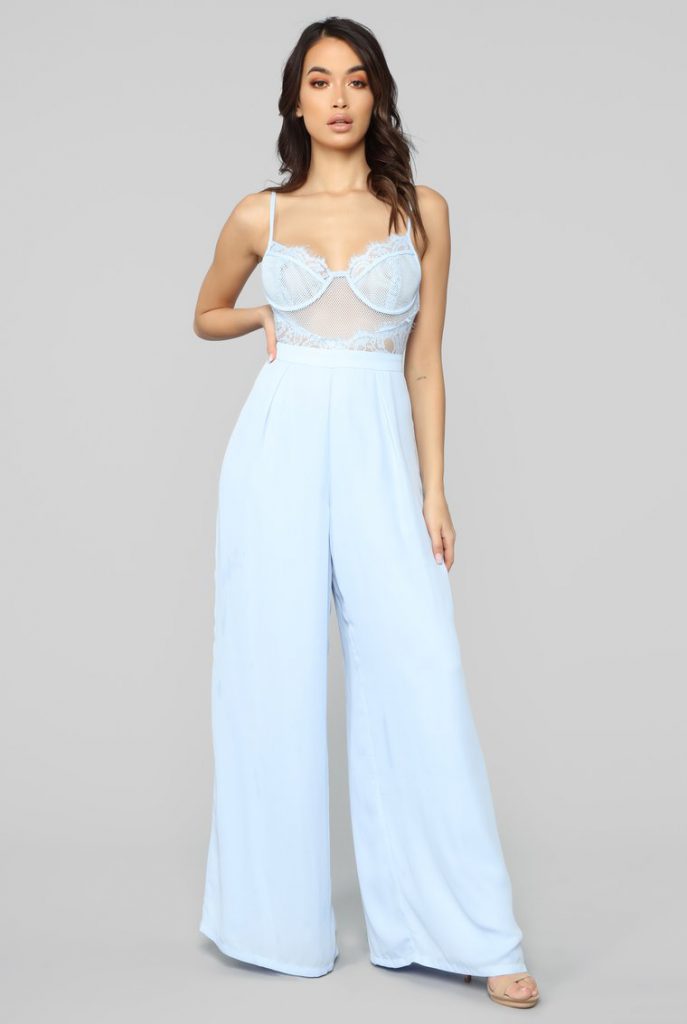 39$ – Shop Link
This might be the cutest cocktail outfit ever. The jumpsuit's pale blue tone goes directly into the color trends of 2019. We absolutely love the mesh and lace top, which makes the item look a bit sexy, but not too much.
More

cute and cheap jumpsuits

on page 2 ↓