Nike and Stranger Things launch an exclusive collaboration!
After a first collaboration with H&M, Stranger Things now teams up with Nike for a Collection. This one includes apparel and footwear!
The Mystery launch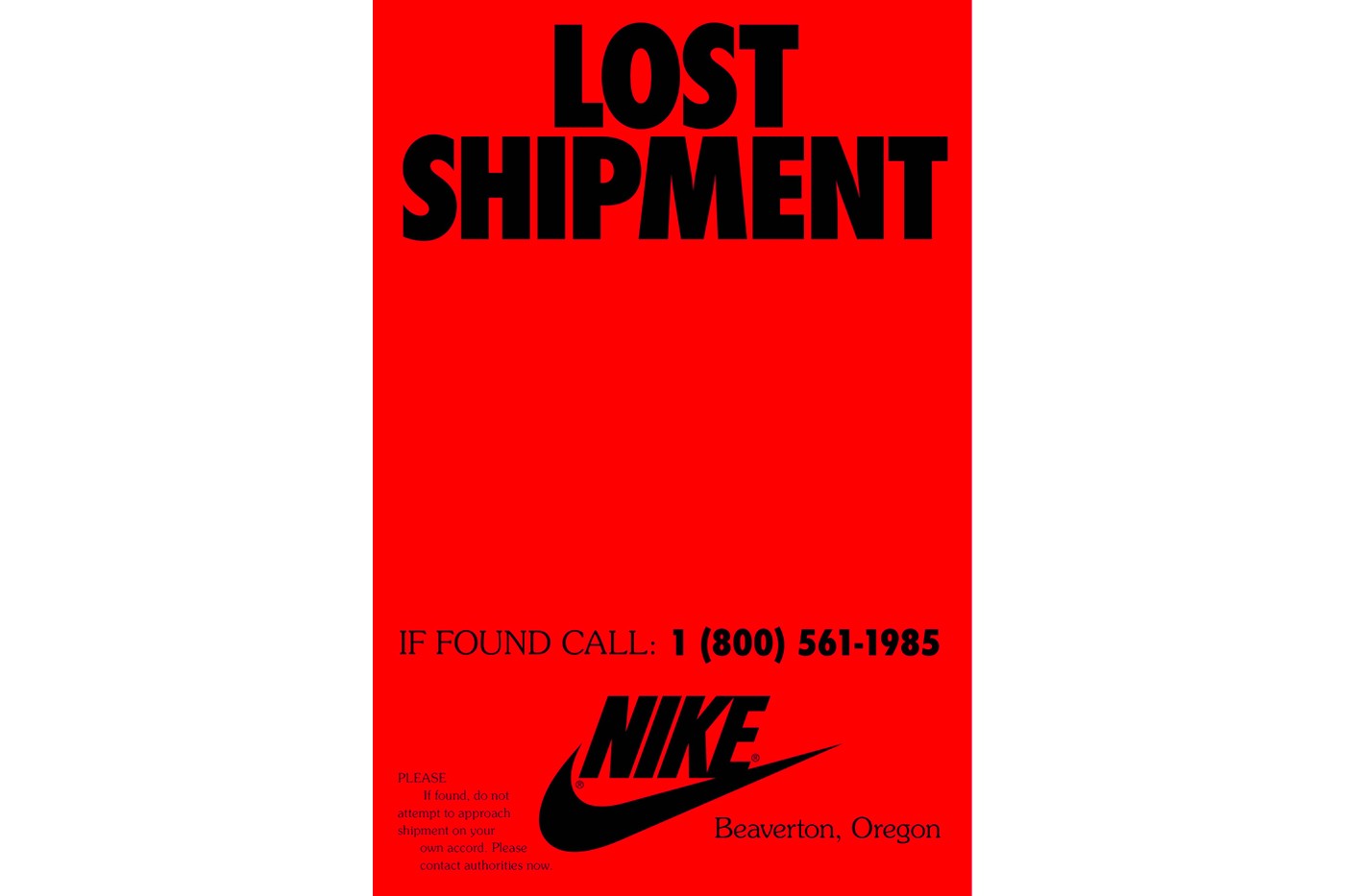 Over the weekend, mysterious Nike billboards began to appear all over New York and Los Angeles. On the bright red note, you can read "LOST EXPEDITION" and a direct line (1.800.561.1985) indicating the date of June 6, 1985. In addition, the lower left corner contains instructions not to approach "the shipping of your own leader "and contact the" authorities ".
We acknowledge that several shipments from 1985 have gone missing. Please call 1.800.561.1985(🇺🇸) with any info. pic.twitter.com/Lm5LYr5wio

— Nike.com (@nikestore) June 10, 2019
Once the number is called, a short clip displays the latitude and longitude coordinates and the date: 34 ° 02'25.1 "N, 118 ° 16'00.8" W and June 12.
Once in Google Maps, the coordinates reveal a parking lot at the intersection of W Pico Boulevard and S Flower Street, near downtown Los Angeles.
Mystery solved
The case of the missing shipment has been solved. It's been located in Hawkins, Indiana.
DATE: June 12, 2019
CONFIRMED: Shipment from Beaverton, OR
STATUS: In-Transit, Hawkins, IN
ETA: Scheduled, 6/27/19
ETA: Scheduled, 7/1/19https://t.co/AQSwmUGYBY pic.twitter.com/DCcPKksi5f

— Nike.com (@nikestore) June 12, 2019
The Collection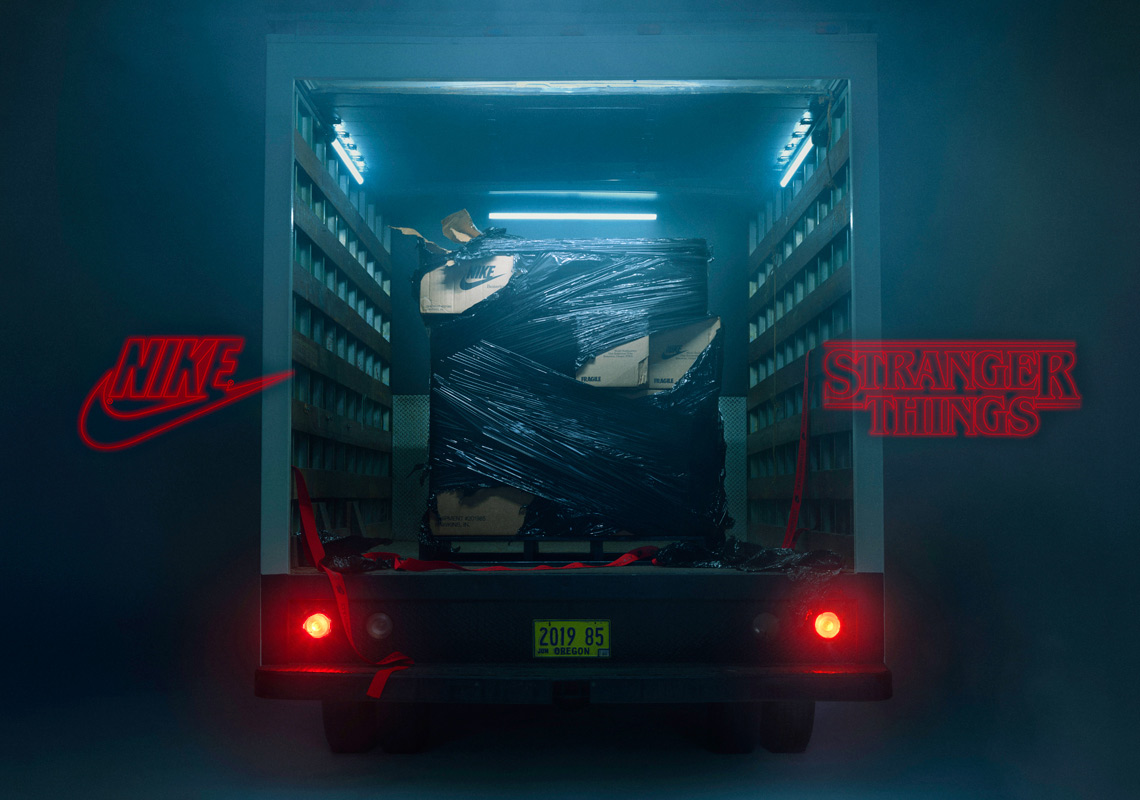 Prior to the season 3 debut on July 4th, Nike will release a special capsule of footwear and apparel in 2 chapters. The first one represents the Hawkins High School colors and tiger mascot. The second will reflect the mid-summer holidays and the fireworks in the background.
The "Hawkins High Pack" is highlighted by green and orange school patches while the "OG Pack" takes on an All-American approach with "1985" placed on the heels.
↓

 First Pack 

on page 2 ↓