I know. You have totally read the title right!
The Famous designer Virgil Abloh, owner of Off-White and artistic designer for Louis Vuitton, has teamed up with hardware company from Sweden Ikea.
Both of them are known for creating some minimalist pieces that are iconic for embracing simplicity and art at the same time.
The two designers value the same things each in their own industry which makes this collaboration one of the greatest. Whether it's for a carpet design of a hoodie, both companies are pros for creating masterpieces that will fade in time perfectly without losing any style.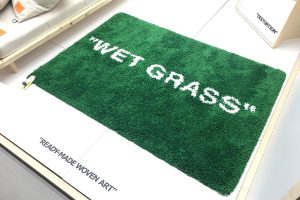 The collab will be out in May 2019 and will include carpet, cushion, mirror, bags and many others. What's fun about it? Prices are affordable! They are going from 15€ to 300€, making it a possible purchase for anyone.
Here is a little quick look at what the collection will be offering.
the "blue" carpet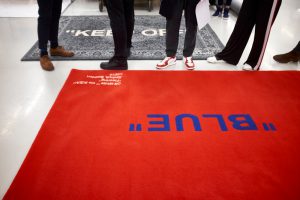 the "distortion mirror"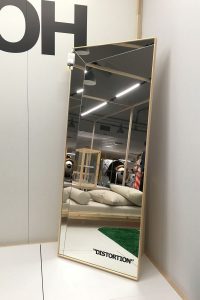 the "sculpture" bag