In anticipation with the season 8 premiere, HBO Asia teased 4 custom "GOT" sneakers on its social media channels.
The 8th and final season of Game of Thrones will premiere on April 14th. We will finally know the fate of Westeros and what will happen to John Snow! Will he defeat the White Walkers? We certainly hope so!
HBO Asia has decided to tap into the already high enthusiasm of fans by creating 4 custom sneakers representing iconic figures of the series. It looks like they've worked with Adidas and SBTG Surplus & Co to do so.
Focusing on non-extinct houses and the iconic white walkers, they presented red and gold Continental 80s for House Lannister, desert-camo Stan Smiths for House Targaryen, Earth green Falcons for House Stark and finally white Micro R1 for the White Walkers.
Let's take a look at the four custom pairs!
#1 House Lannister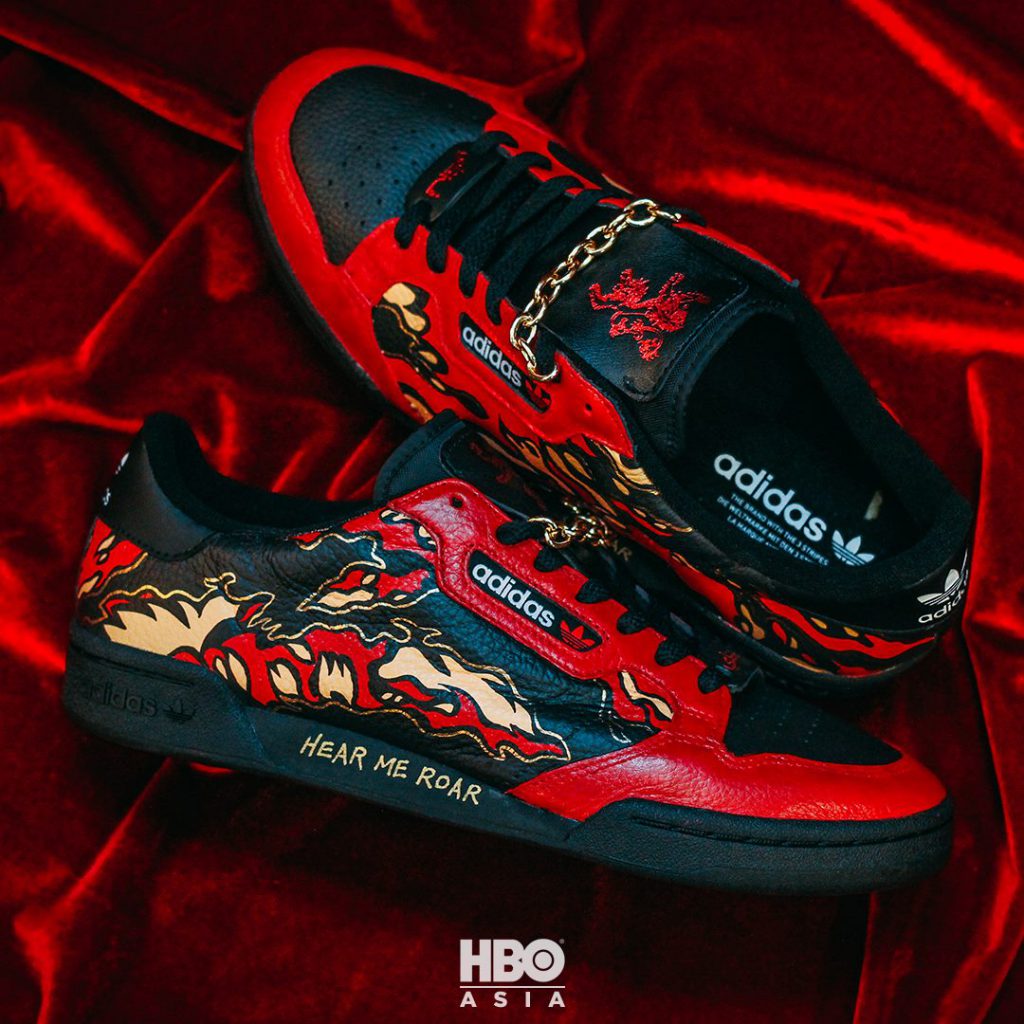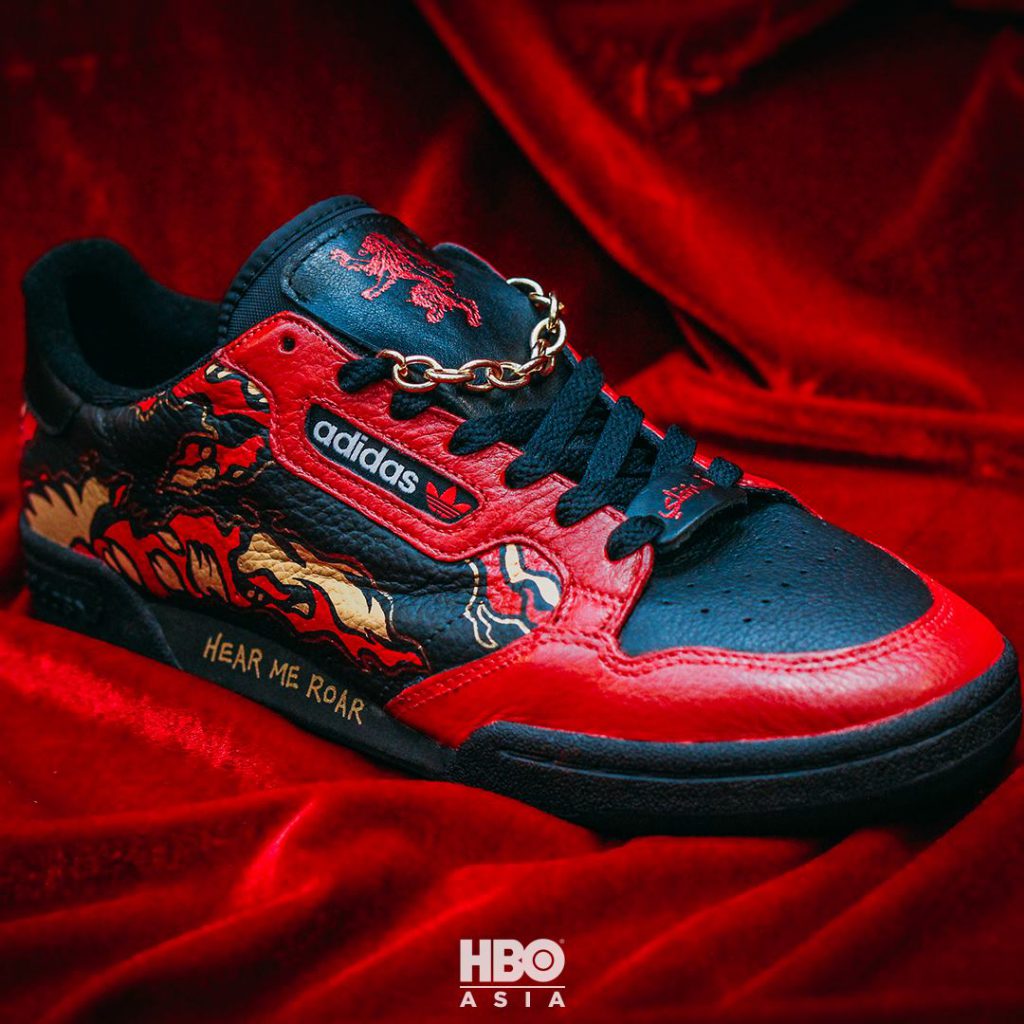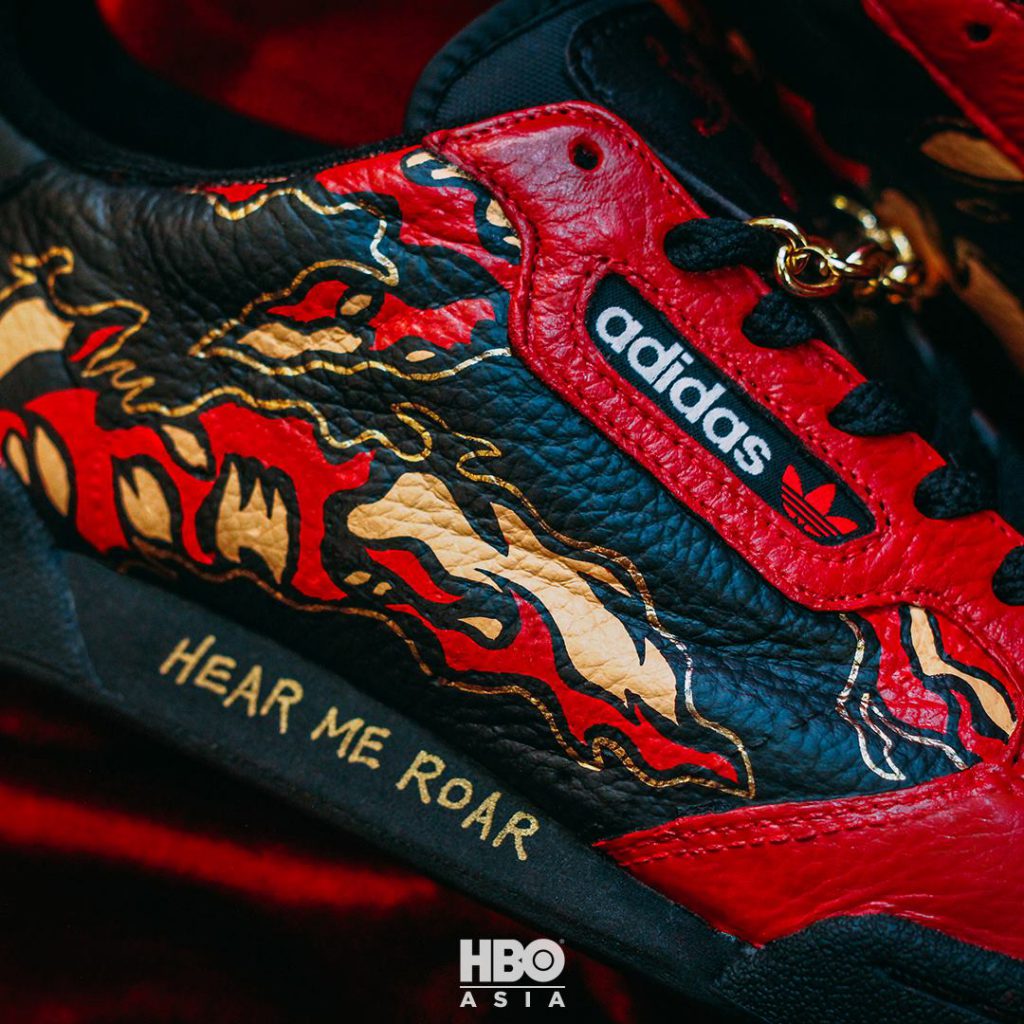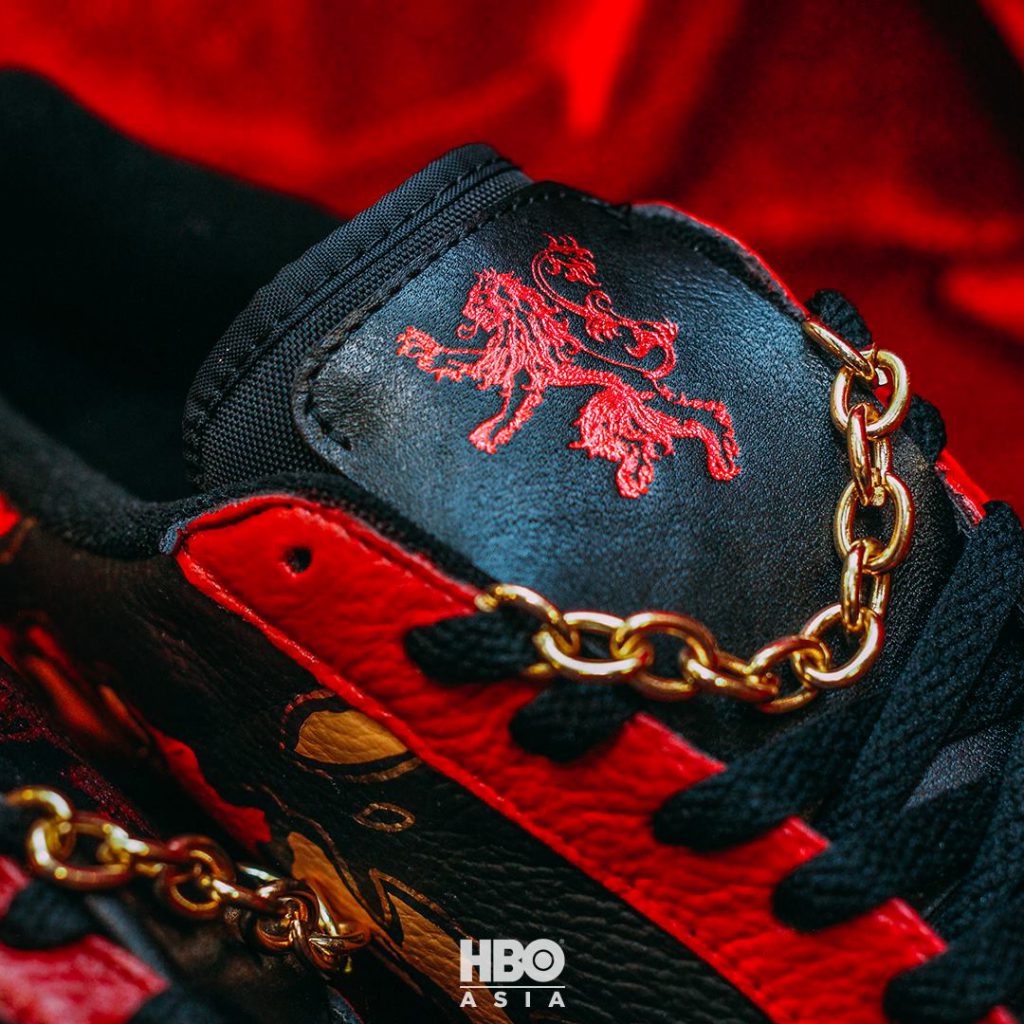 House Targaryen

on page 2 ⇓