Kyrie Irving, Nike, and Spongebob Squarepants have teamed up to release a sneaker collaboration.
First teased on July 16, 2019, by Irving himself, we now have official pictures of the whole sneaker collection. The capsule includes 5 different sneakers, all featuring one of Nickelodeon's famous characters. Spongebob, Patrick, Squidward, Sandy, and Mr. Krabs are represented in either a Kyrie 5 or a Kyrie 2 Low silhouette. Each sneaker is presented in thematic colors that stir up the distinct style of each personality.
Official Pictures
#1 Spongebob Squarepants Sneaker
The Spongebob iteration features a yellow colorway and a porous texture, a perfect representation of the character himself. A bright woven upper dotted by holes and a "zigzaggy" swoosh complete the sneaker.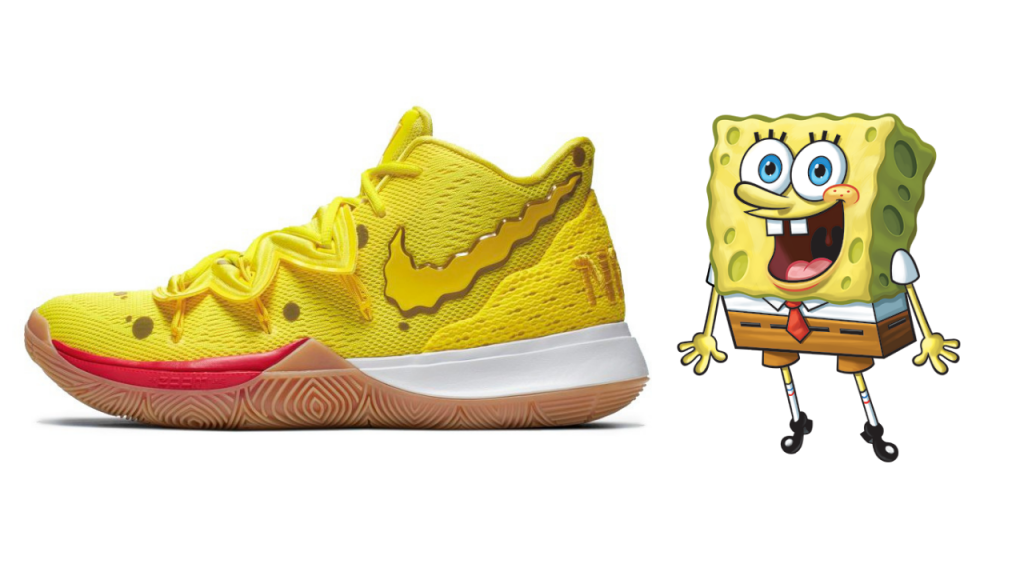 #2 Partick Sneaker
Patrick's sneaker features a bubble pattern and a swoosh with a similar texture to the starfish himself. It also presents a "hand-drawn" character name behind the tongue. Finally, the midsole, with touches of green and purple, matches perfectly Partick's swimwear.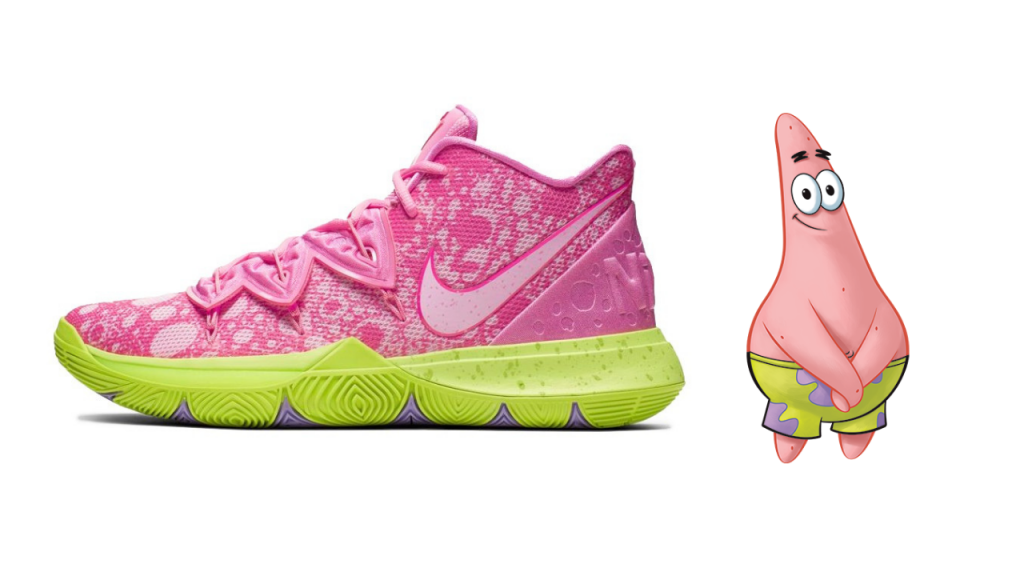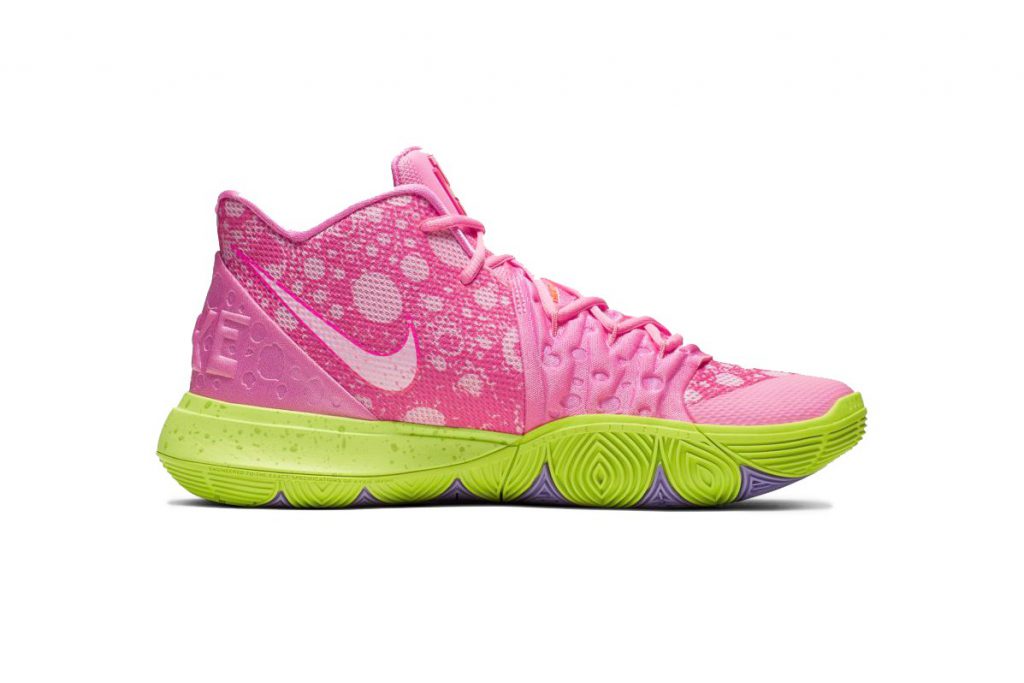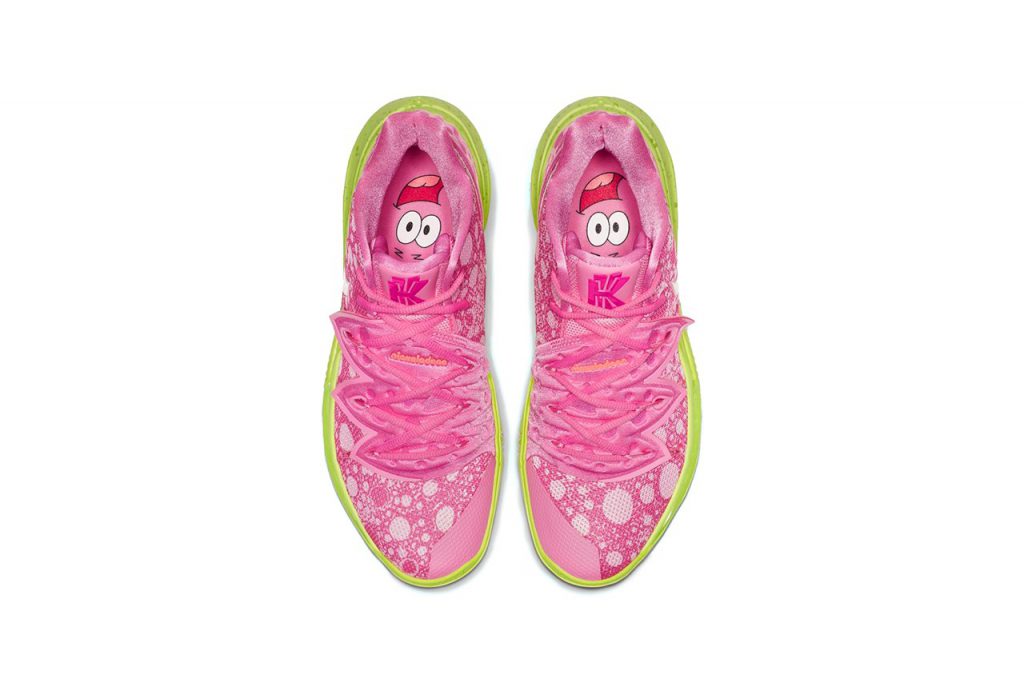 #3 Squidward Sneaker
Squidward's sneaker features a perfect color match with the character himself. The light green tone for his skin, the purple touches for his octopus suction cups and the brown midsole for his polo shirt.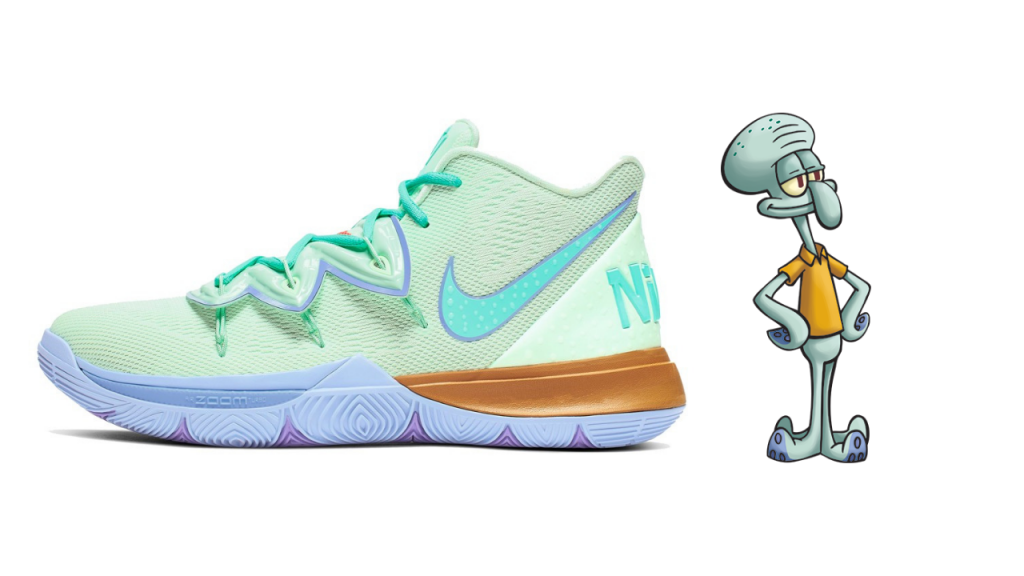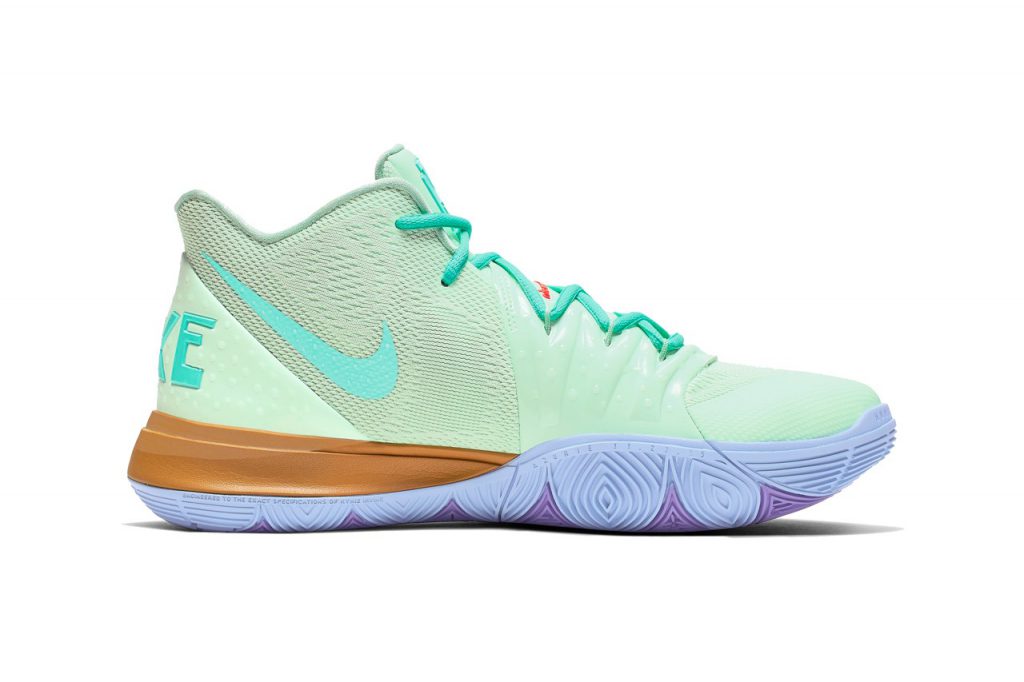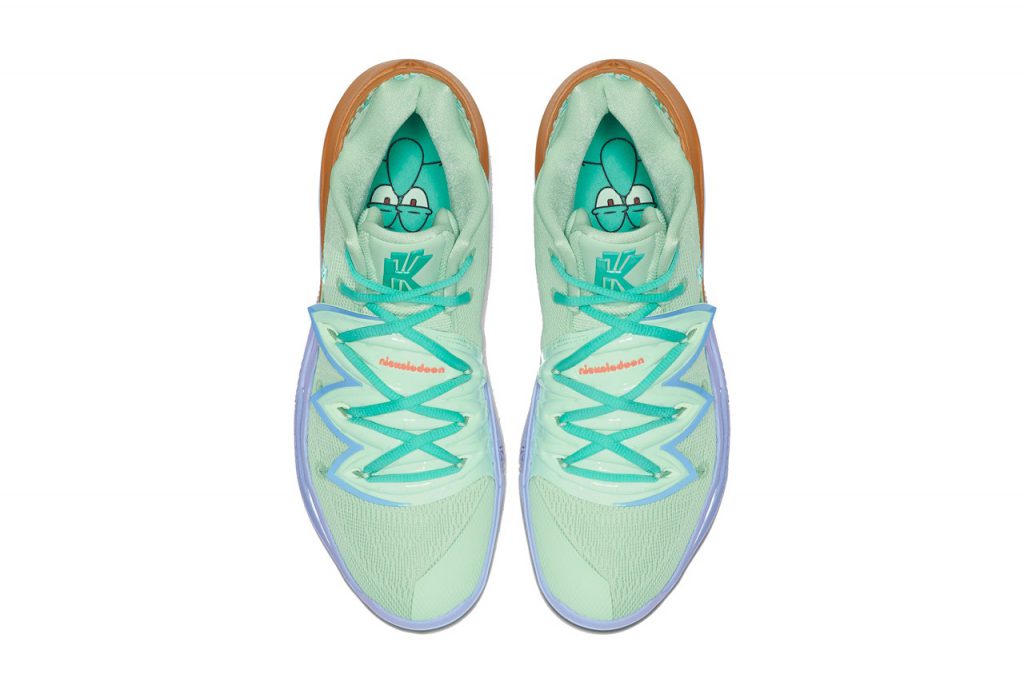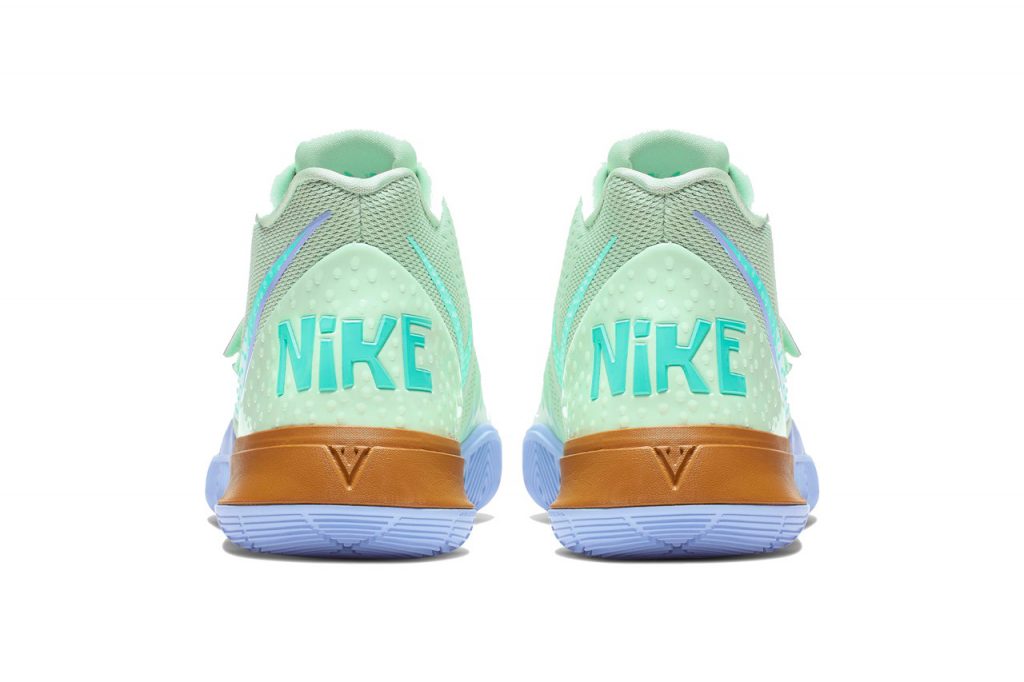 #4 Mr. Krabs Sneaker
Mr. Krabs' sneaker is a bit special because it features the character's rival, Plankton. His single-eyed face is printed on the lateral side. Another amazing nod to Mr. Krabs is the dollar sign imprint that appears inside the shoe, representing the character's obsession with money.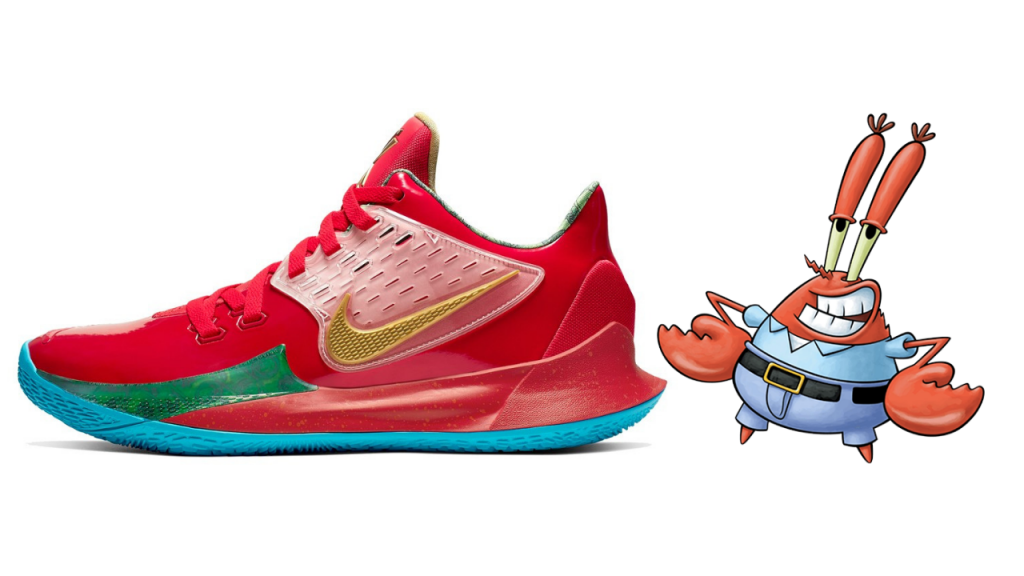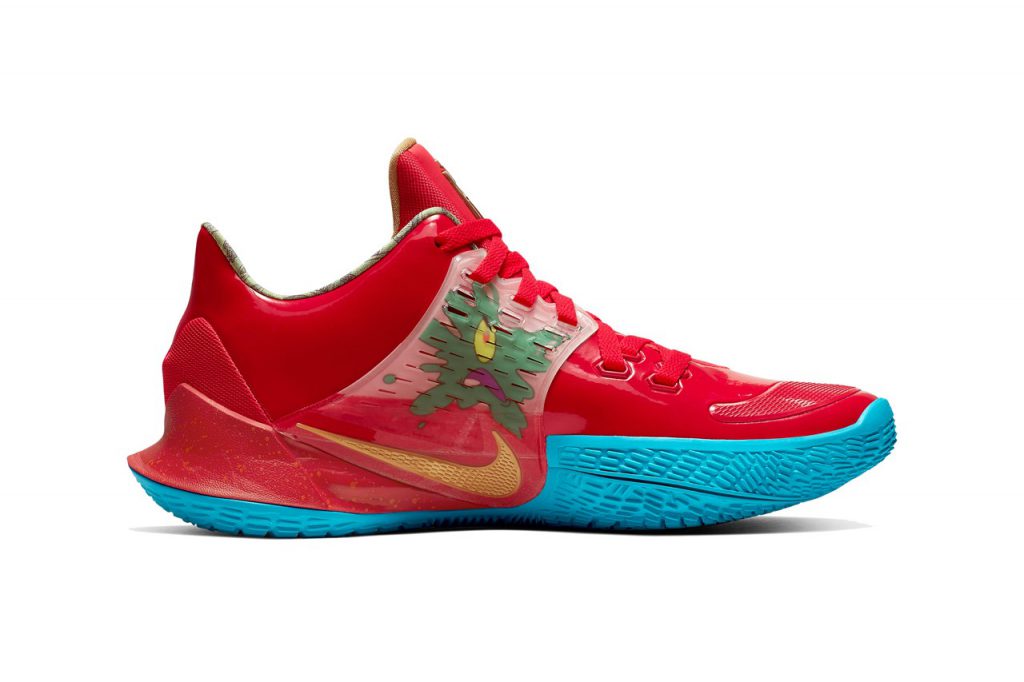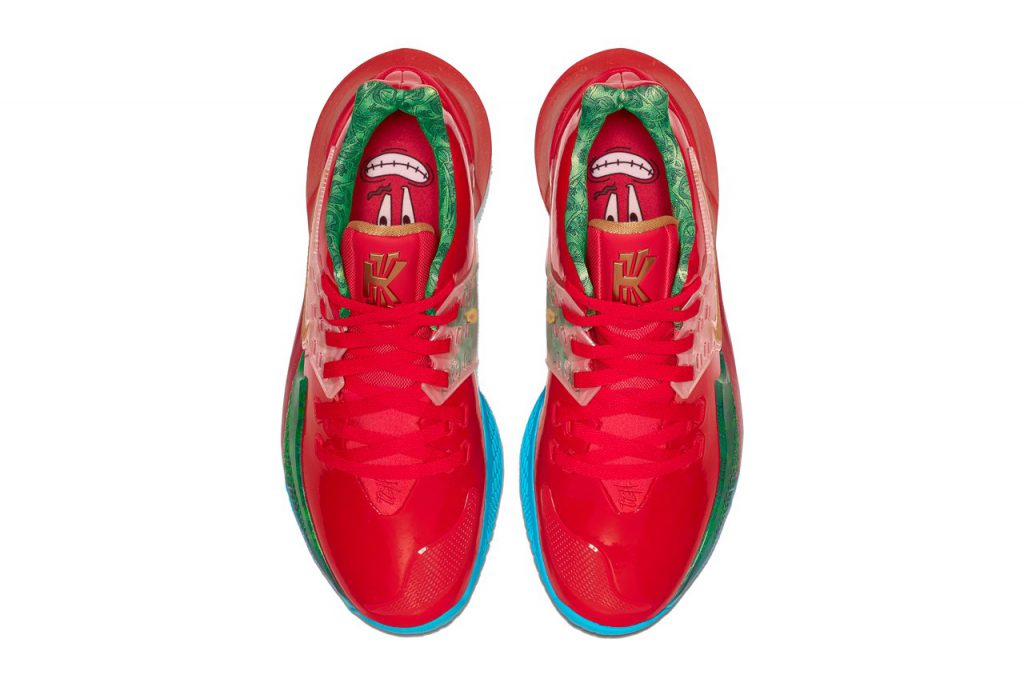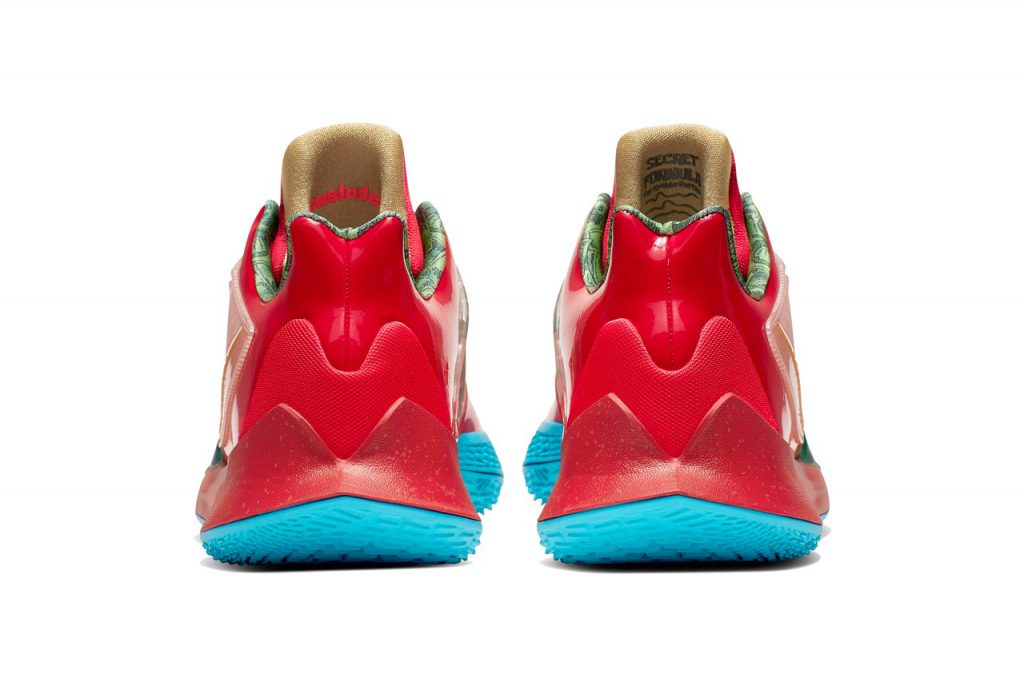 #5 Sandy Cheeks Sneaker
Last but not least, Sandy Cheeks' Sneaker. It features the same flower that we can see on her "diving helmet" as well as an "Acorn Nut", reminiscent of her favorite food.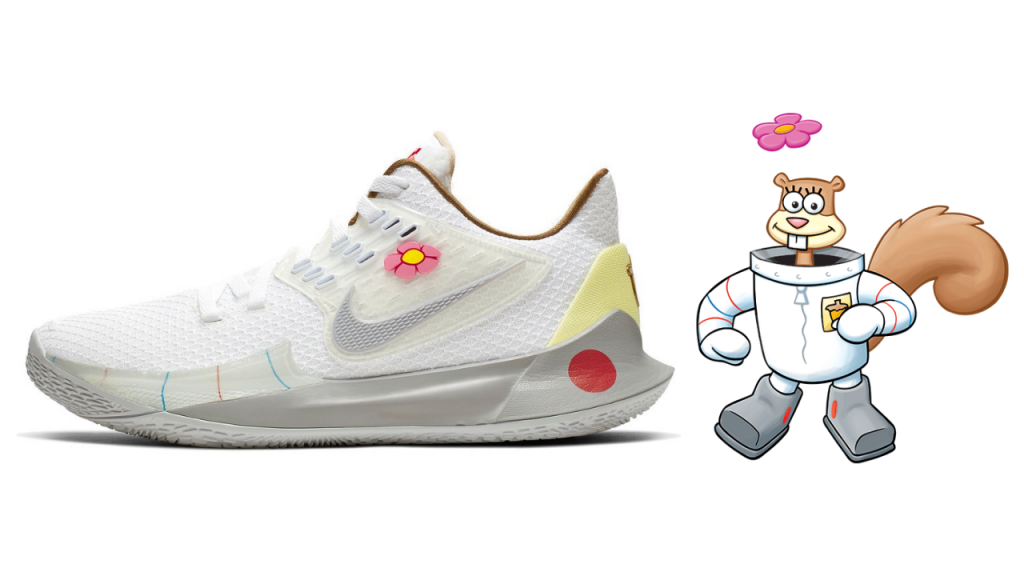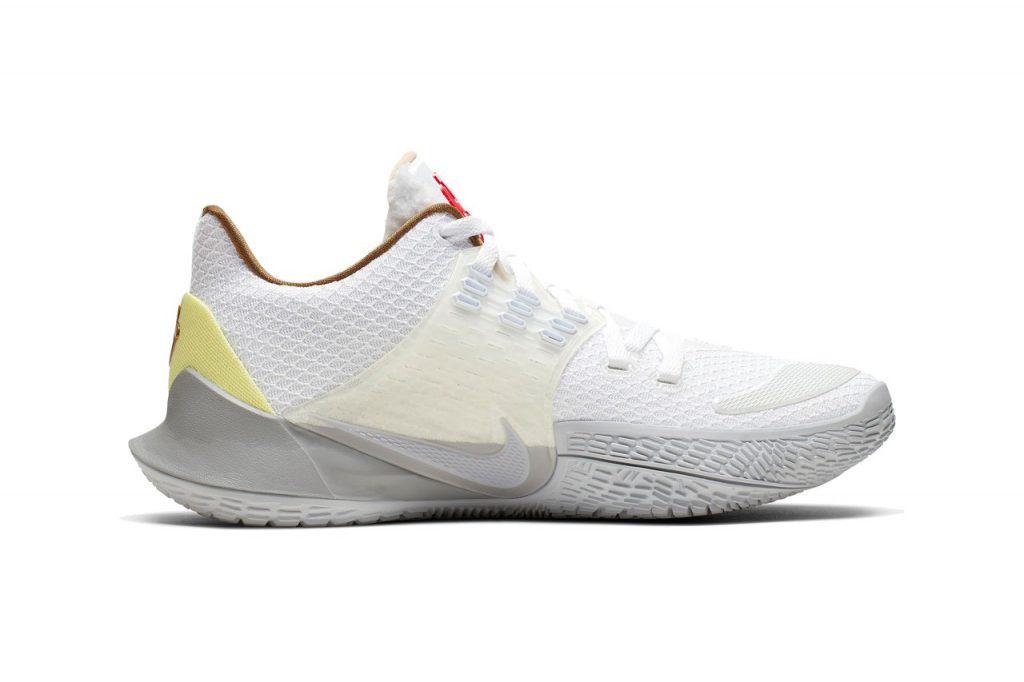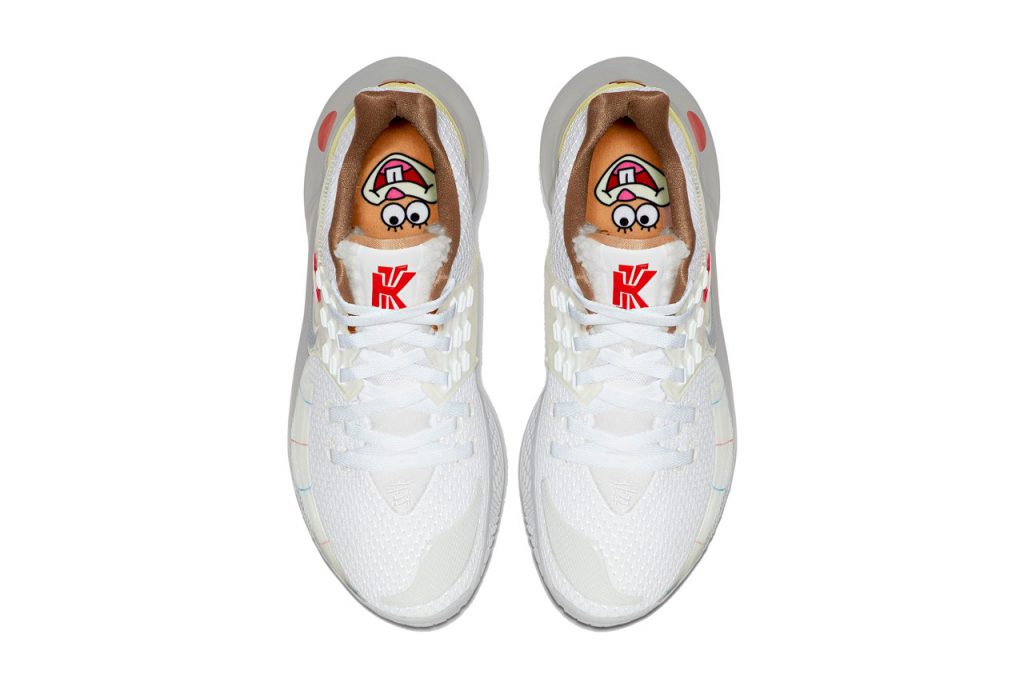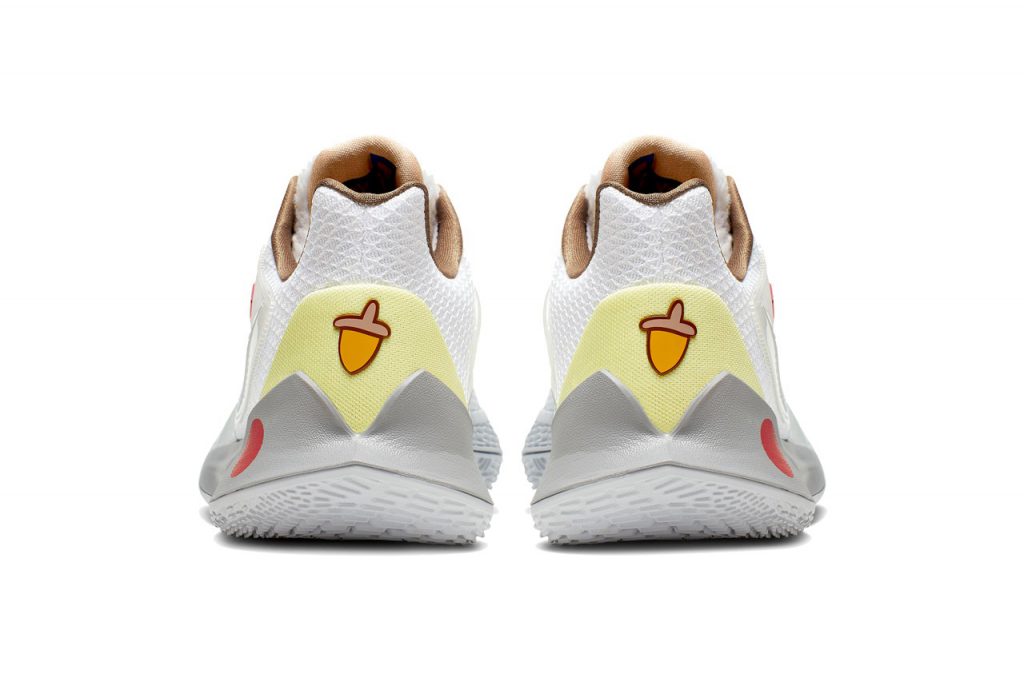 Every sneaker of the capsule presents a character print on the insole.
Release Date
The Nike x Kyrie Spongebob Squarepants sneaker capsule is set to release on August 10, 2019. They will be sold on Nike SNKRS' website for $130 USD.
Photo Credits – Hypebeast