The First-Look at One Piece x Puma Collaboration!
Recently, photos of one of the Puma shoes have been published online. The sneakers in question are inspired by the Thousand Sunny model and use Puma's Cell Endura sneakers.
First look at the Puma x One Piece collaboration with Puma Cell Endura themed around the Thousand Sunny. pic.twitter.com/rCvOR4qyhN

— YonkouProductions (@YonkouProd) August 5, 2019
A World of Collaboration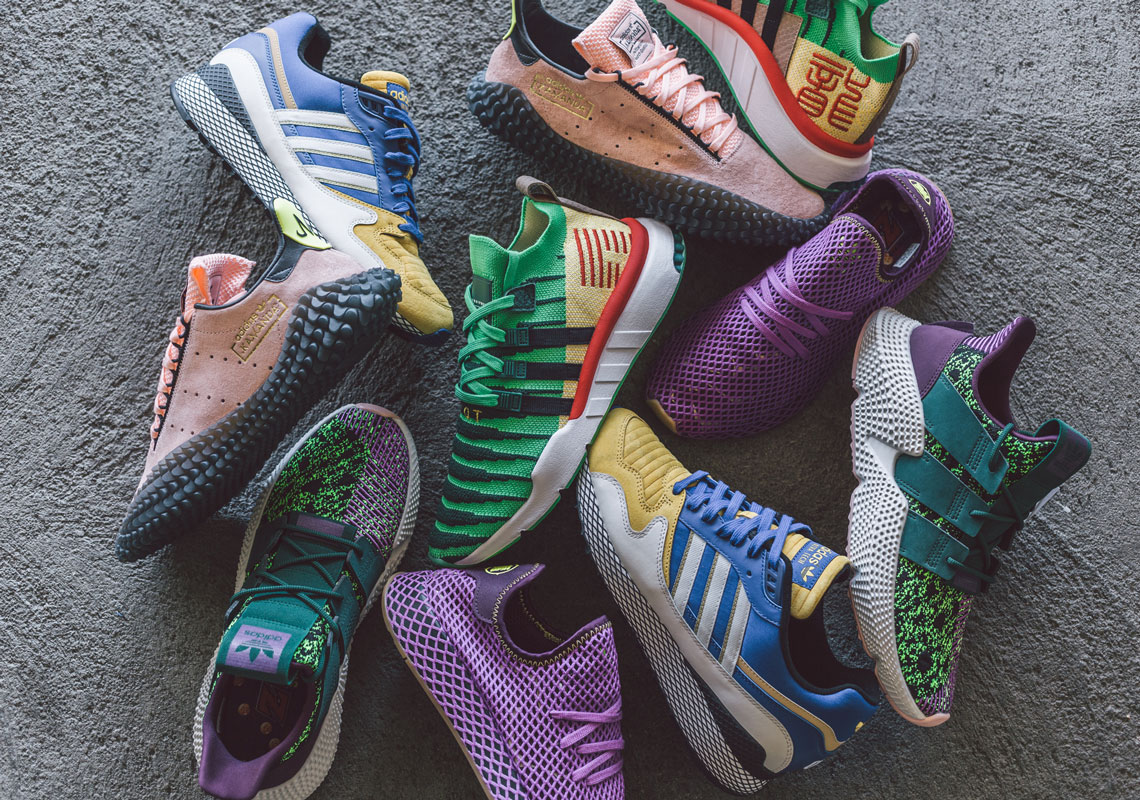 Following the release of last year's Dragon Ball Z x Adidas collection and the alleged leakage of an aborted Naruto x Adidas lineup later this year. Looks like PUMA wants a piece of the manga pie! It is confirmed that the German giant is teaming with One Piece for total collaboration. First published in series in July 1997, One Piece has sold more than 450 million copies worldwide, making it the best-selling manga series in history. The PUMA collection has been released since the release of "One Piece Stampede", a film that will commemorate the 20th anniversary of the anime.
The Thousand Sunny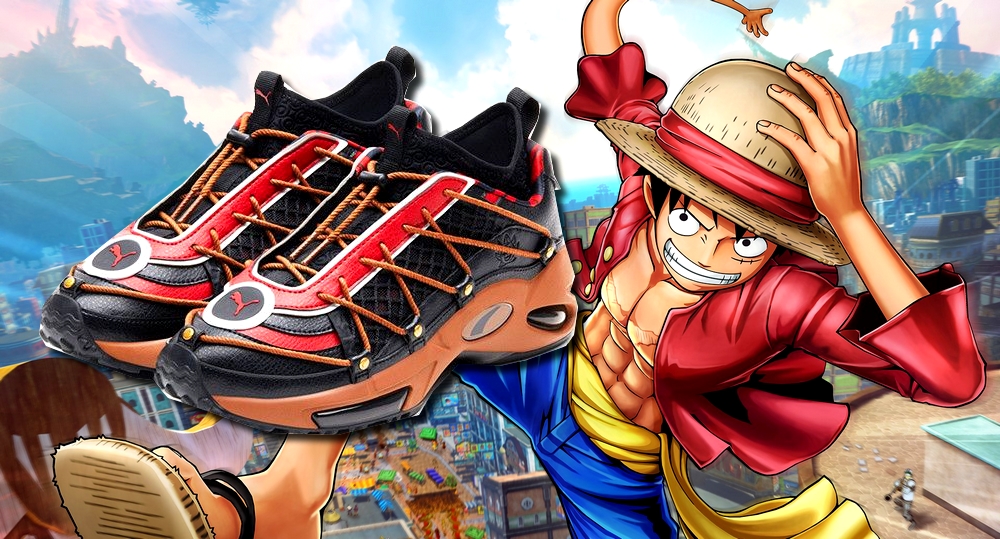 The leather sneakers are interspersed with a mesh textile designed to represent the sail of Thousand Sunny's ship Straw Hat Pirates. Laces resembling ropes evoke the mast of the ship when they go up the custom eyelets located above the sole. In addition, the stylized silhouette in the shape of a lion is engraved towards the heel. Finally, the red / black color is reminiscent of the flag of pirates floating above the ship.
Branding Details
[metaslider id="13177″]
Other details include a rubber boot pattern inspired by the Rubber-Rubber Fruit eaten by Luffy at the start of the series. A removable anchor key ring is also attached to the heel. Finally, a co-branded insole and a box full of characters complete the feature-rich design.
[metaslider id="13183″]
Buy It
Sneakers are available only on  PUMA Japan's website.   They will be available in a few months on puma.ca
Stay tuned for more information!
You should check out Nike x Stranger Things New Sneaker!
Pinterest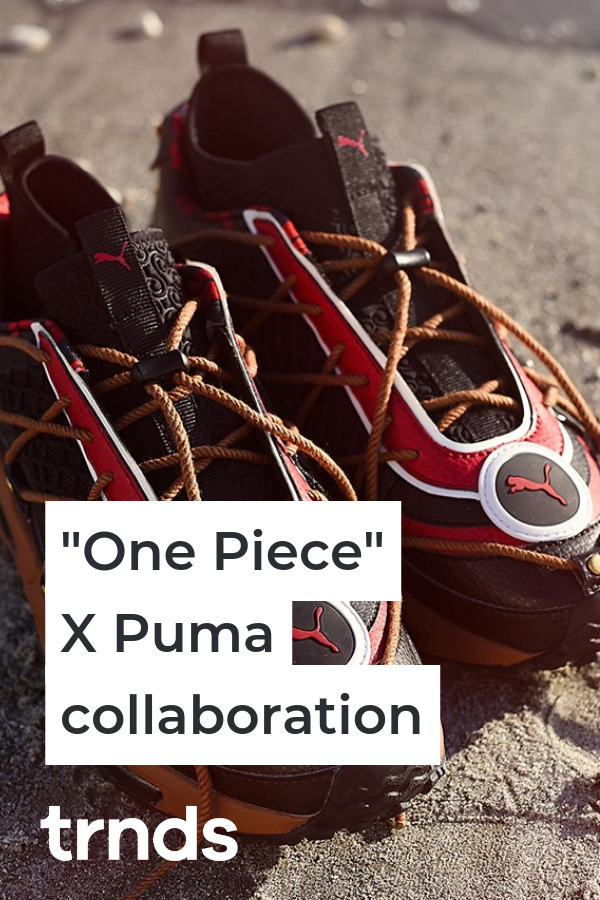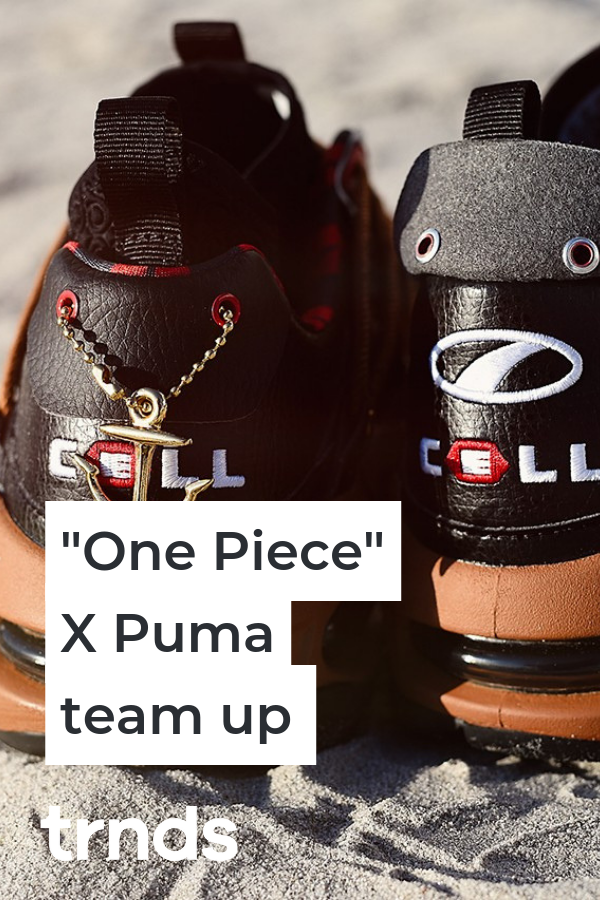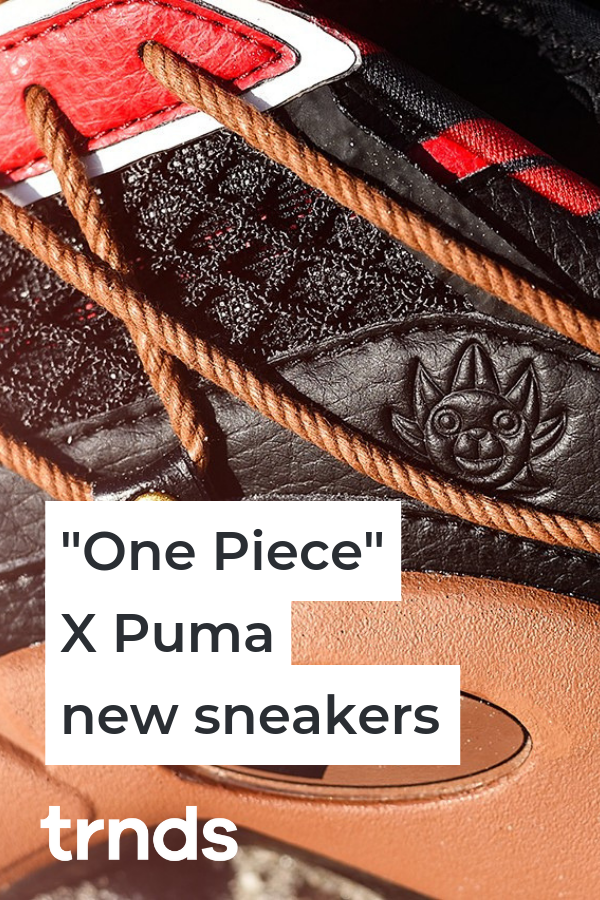 Photo Credits: Puma