The New SpongeBob x Timberland Collaboration!
After Nike and Kyrie Irving, Timberland launches several models to the glory of SpongeBob SquarePants.
Spongebob Collaborations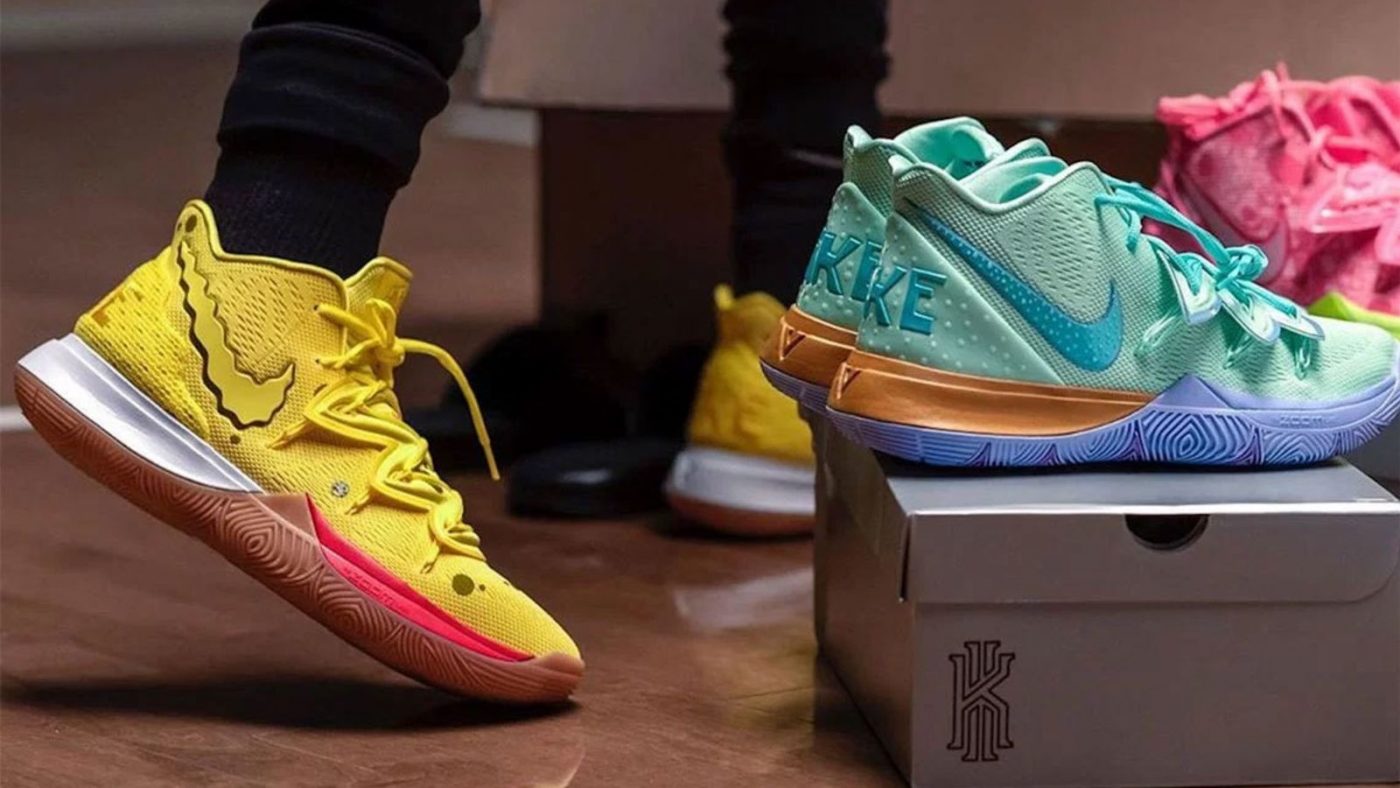 Kyrie Irving and Nike had opened the ball with no less than 5 different models of the NBA star in the effigy of different SpongeBob characters.
Twenty years after its debut, a wave of nostalgia seems to have seized major brands. Indeed, after Nike, Timberland launches SpongeBob models. This may come as a surprise, as we did not imagine that the company known for its shoes and outdoor clothing would embark on such fantastic creations. This is even the most iconic model of the brand, the classic 6 "Waterproof Boot", adorned with the colours of Bob and his friends (and his enemies).
The Blue Pair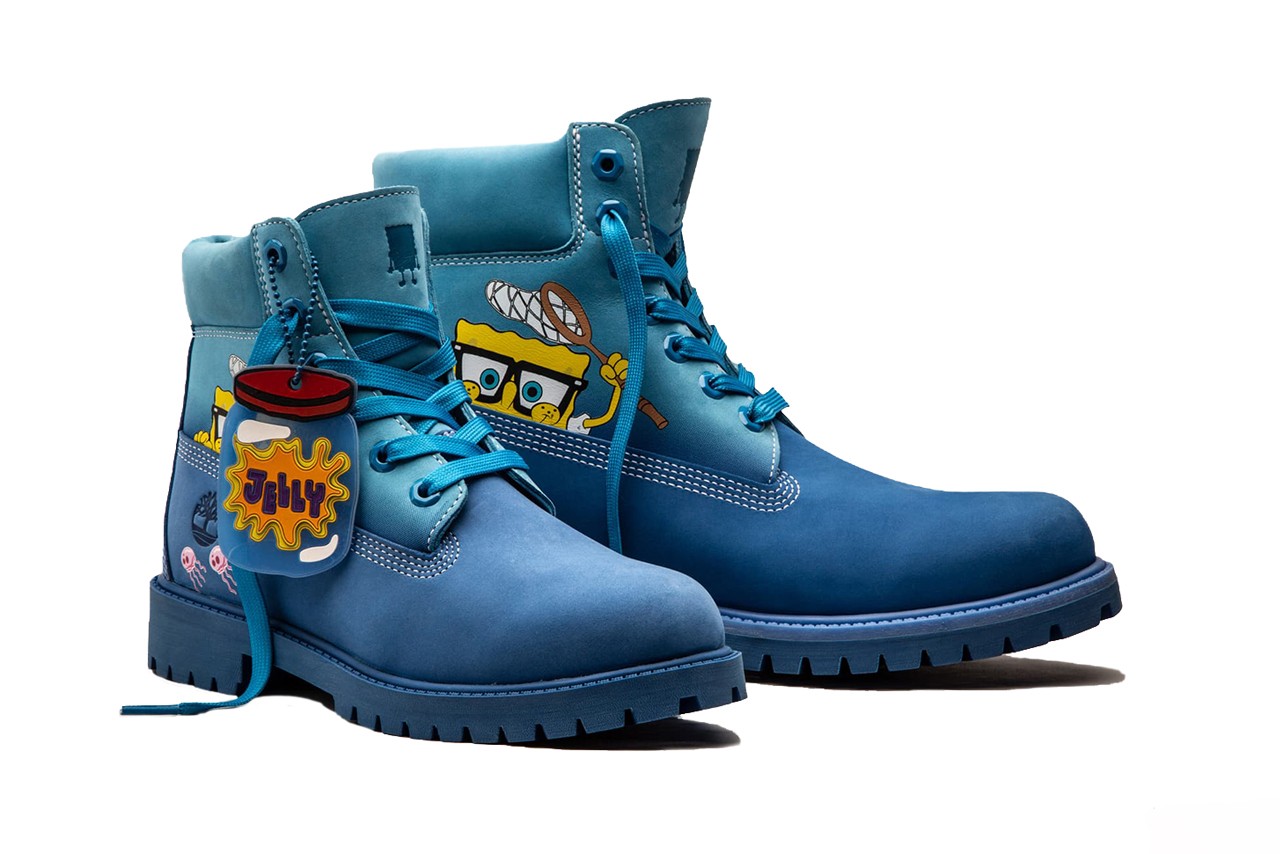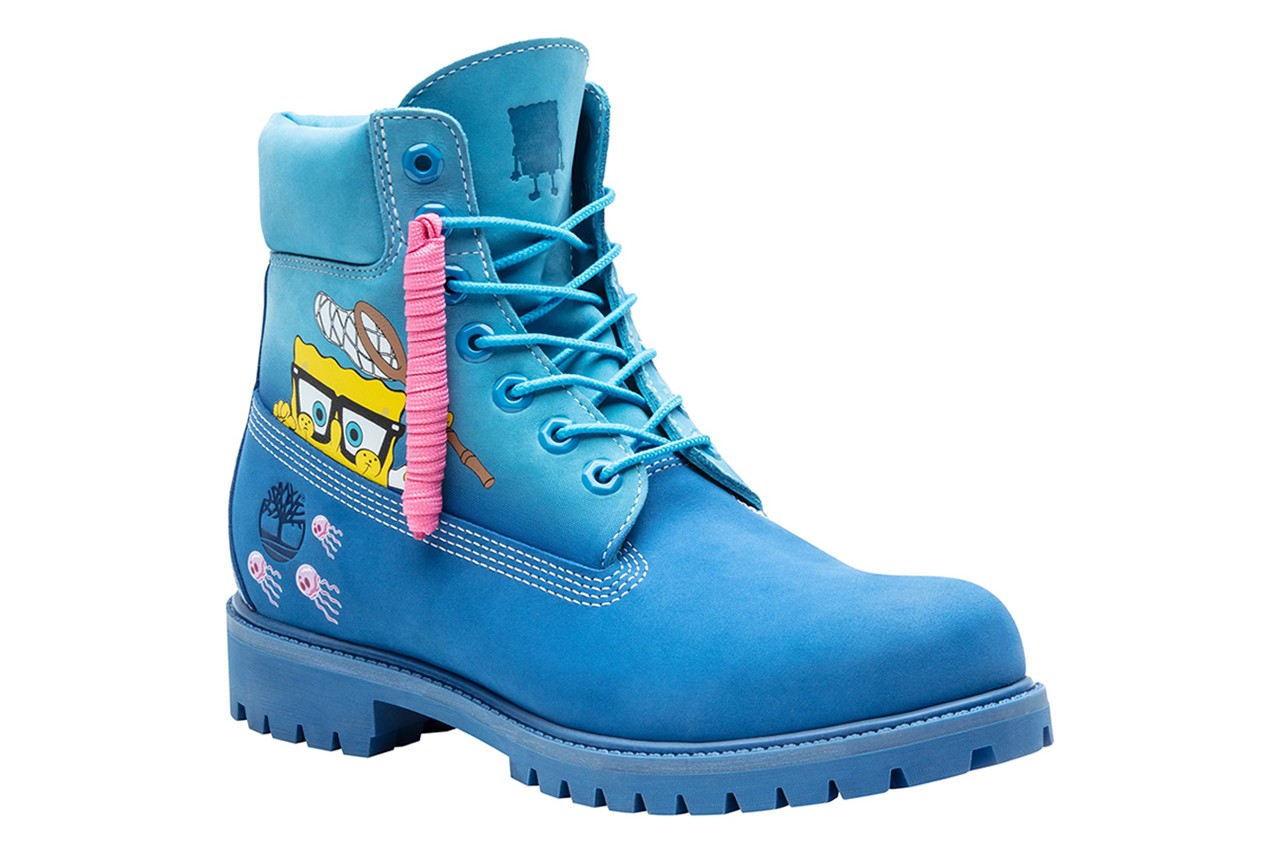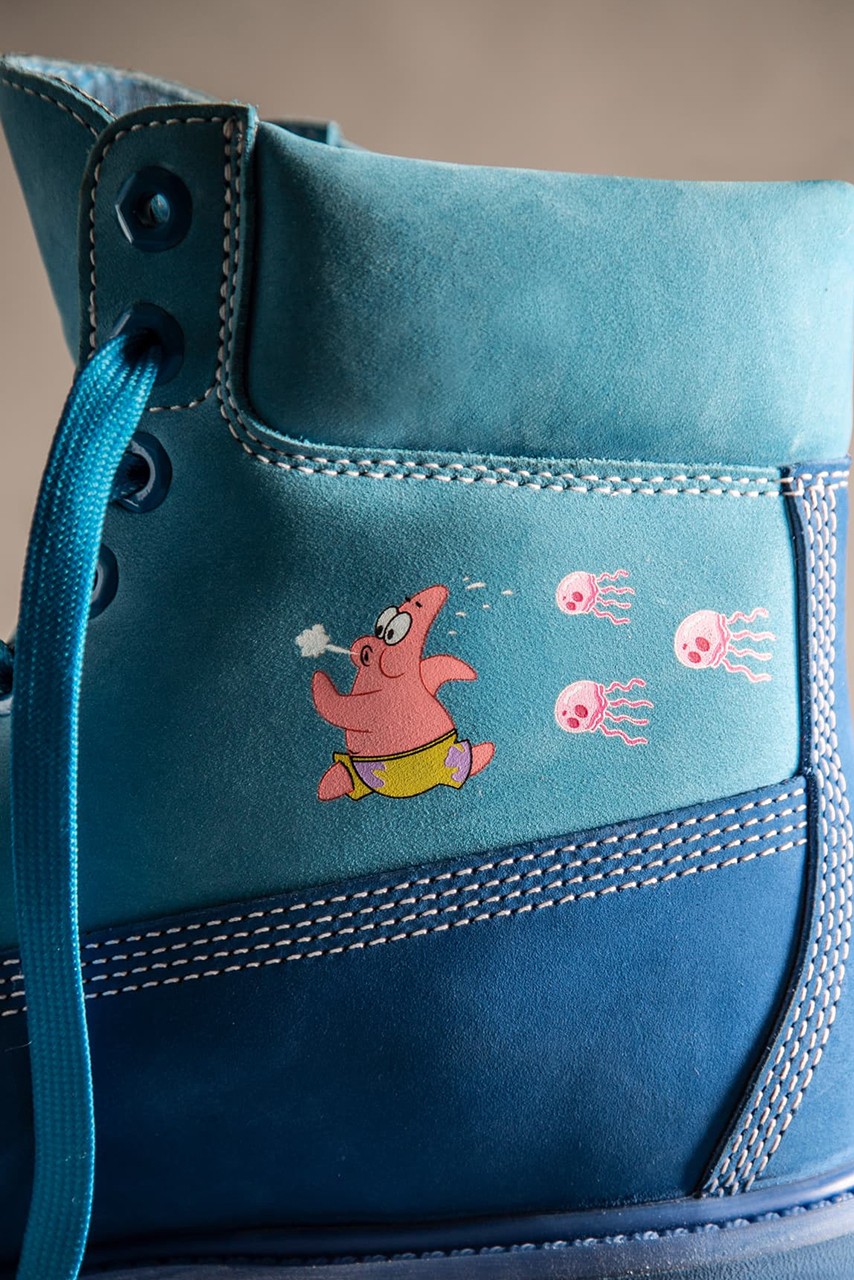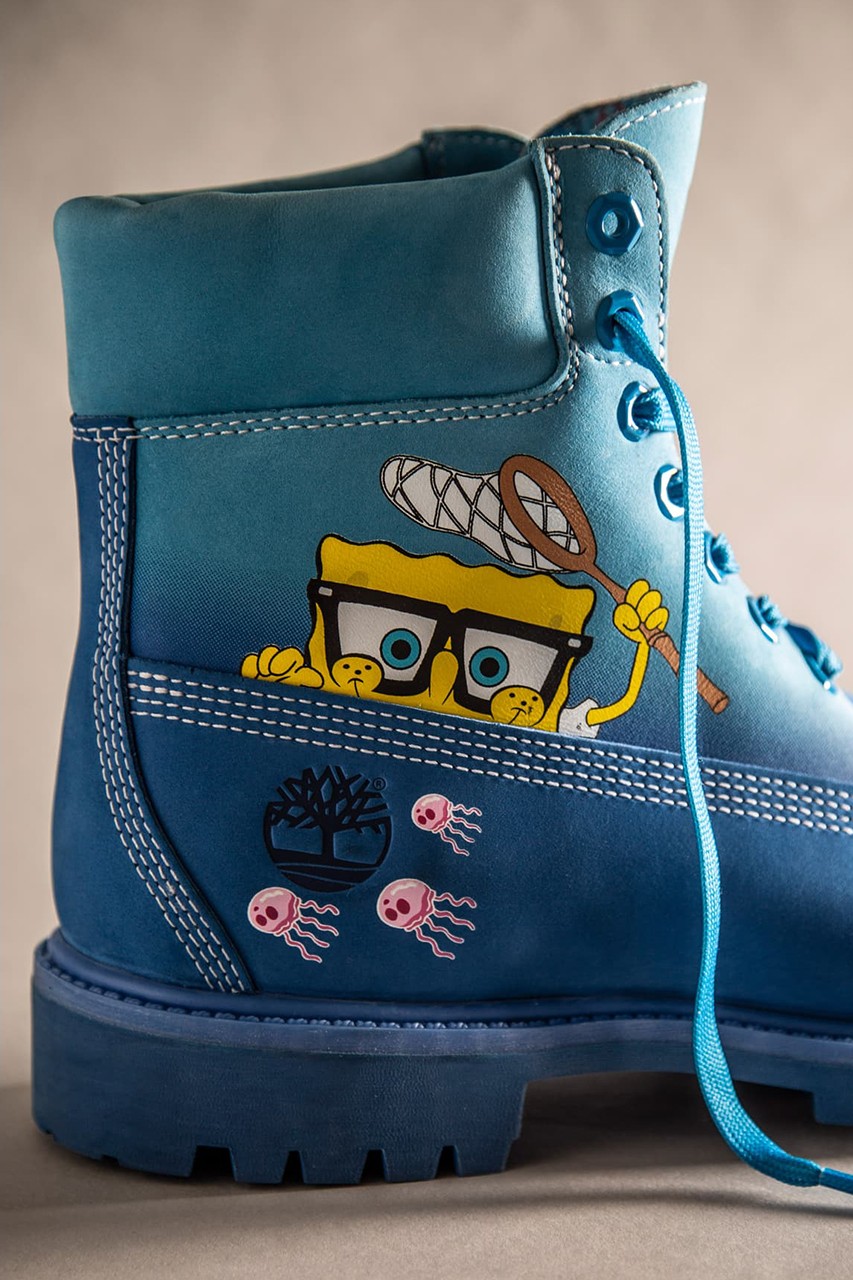 The bright blue pair represents SpongeBob feeding on jellyfish. A classic scene from most of SpongeBob's most iconic episodes. SpongeBob looks over the contrasting white seams and looks at three jellyfishes surrounding Timberland's stamped logo. A relief image of SpongeBob replaces the Timberland logo on the tongue.
The option of two interchangeable laces allows wearers to keep things on tone with blue. Or you can match the jellyfish with bright pink. Plus, a giant jelly keychain replaces the classic removable Timberland logo attached to the shoe.
The Black One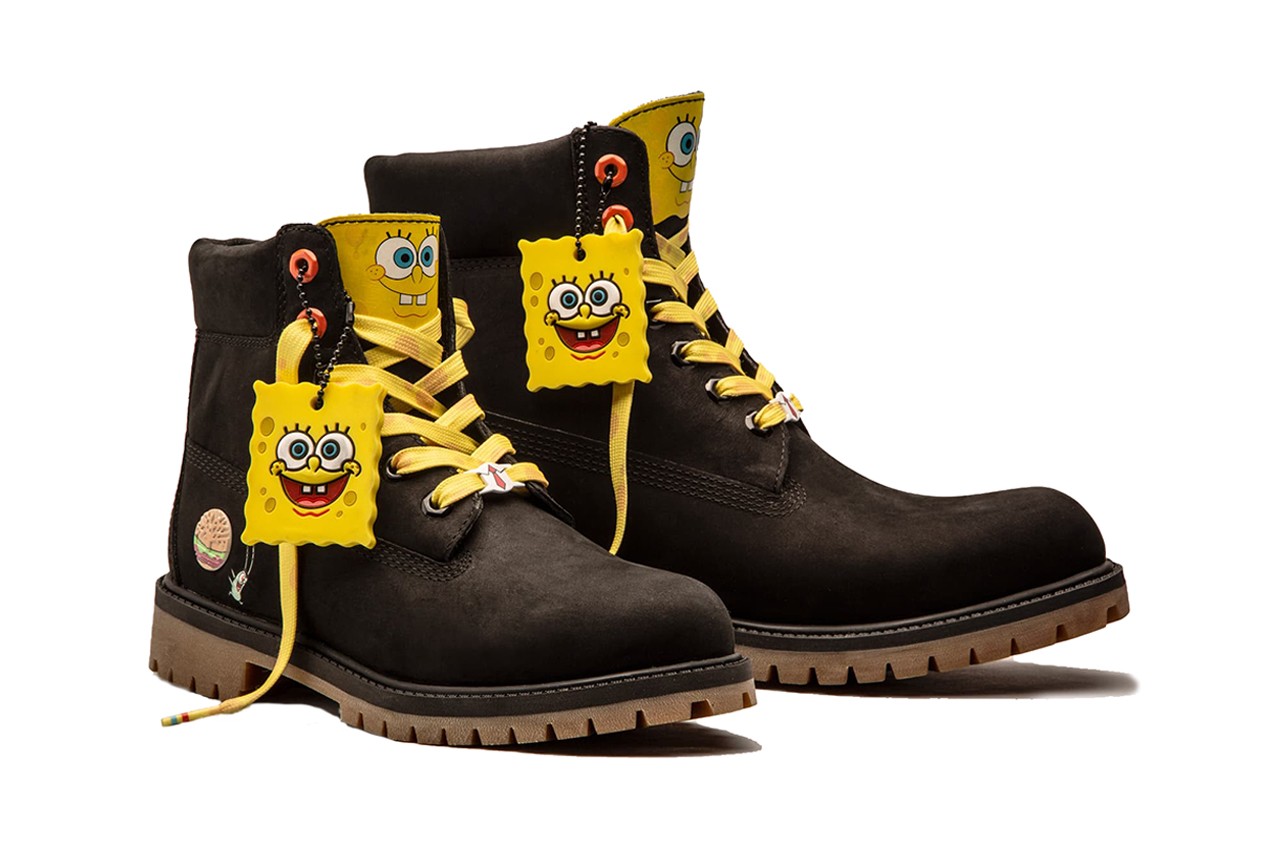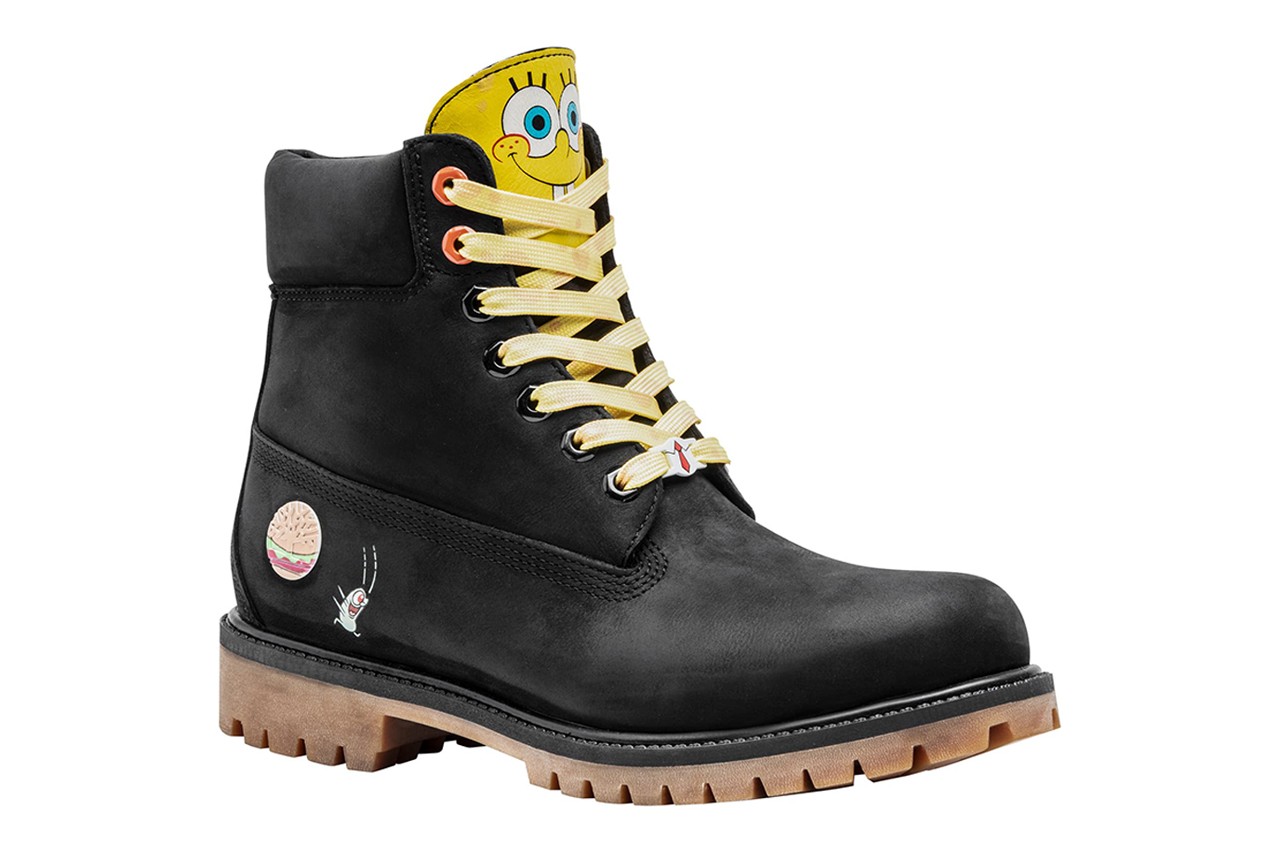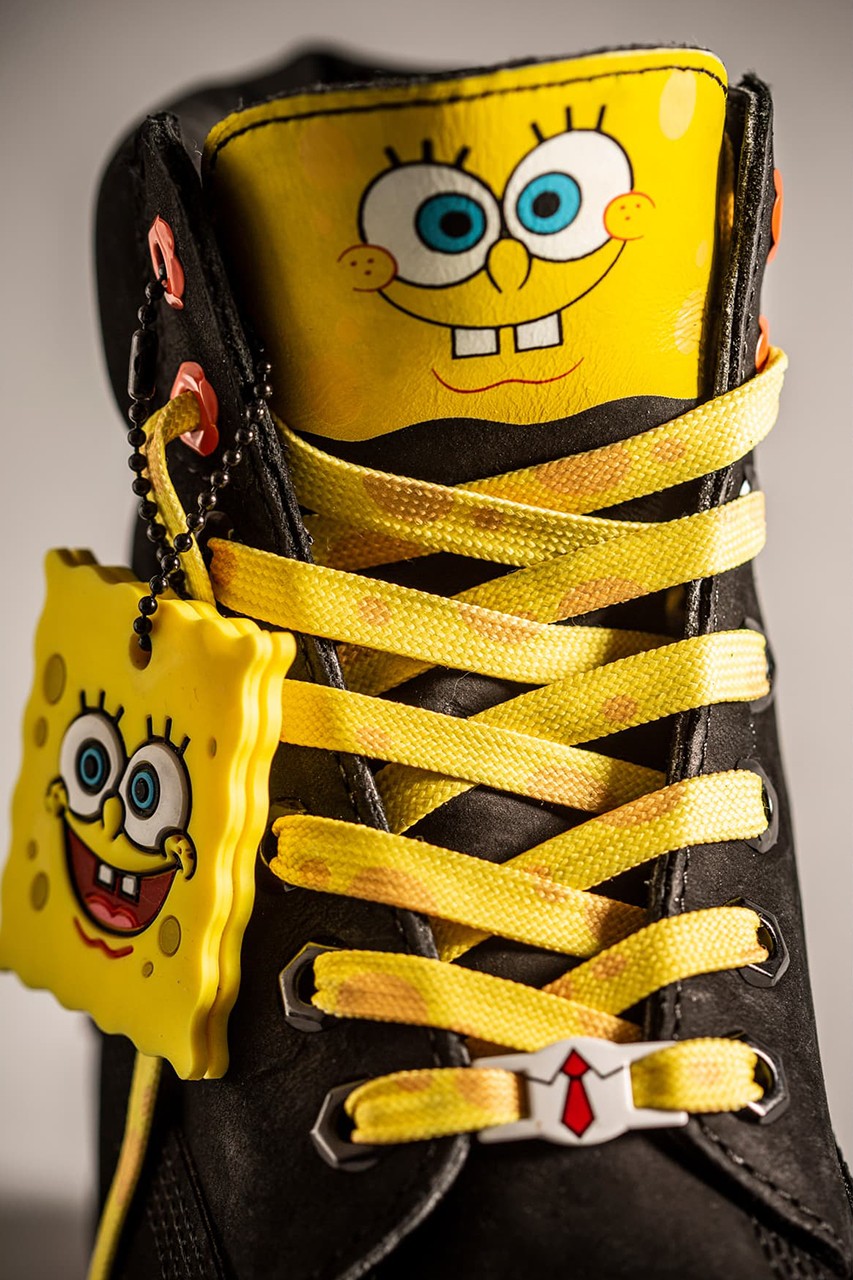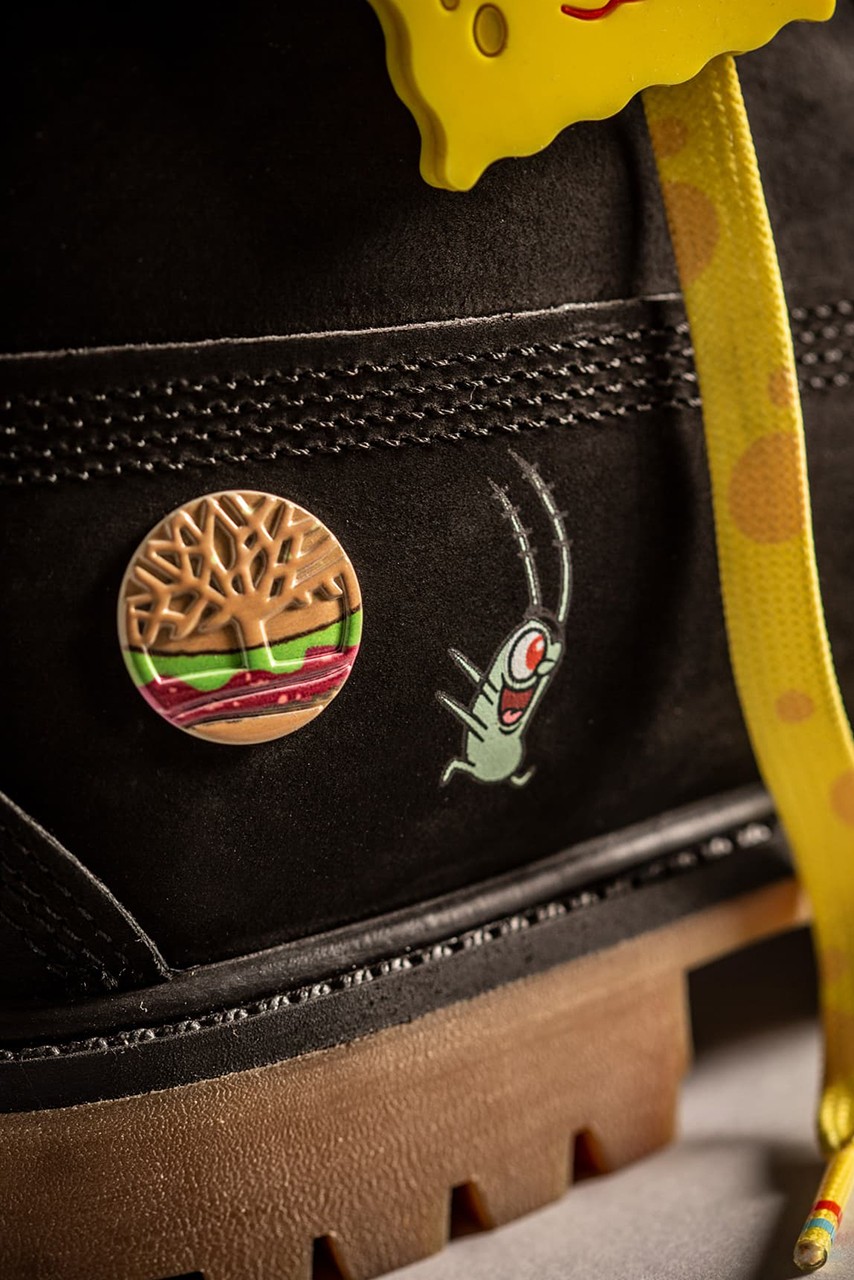 With another famous SpongeBob scene, the black pair shows Plankton running happy in front of a new Krabby Patty. This image is printed on the Timberland logo on the heel. The two upper horns are a contrasting red, while the laces that cross them are in yellow sponge.
SpongeBob's iconic outfit makes an appearance!
Release Date
You should check out SpongeBob x Nike Kyrie New Sneakers
Pinterest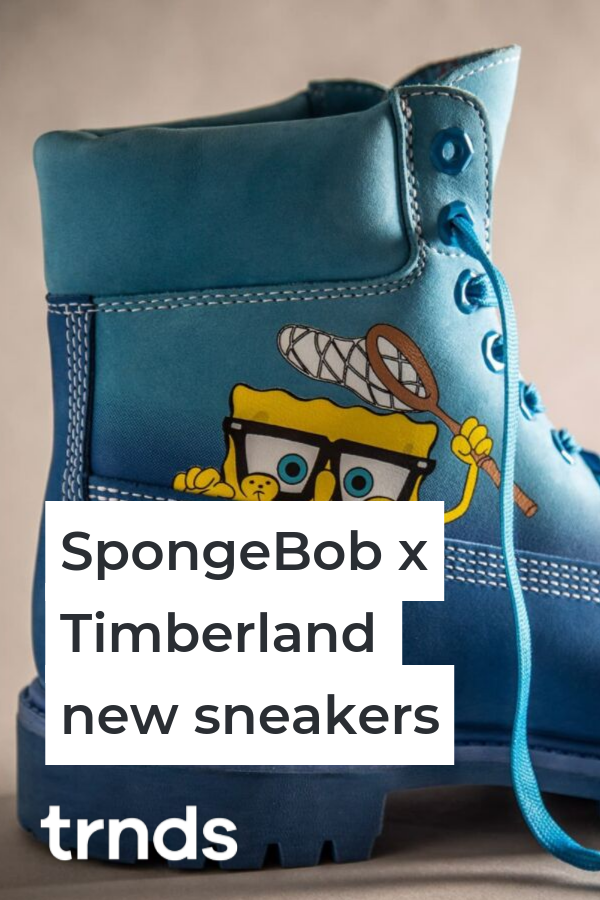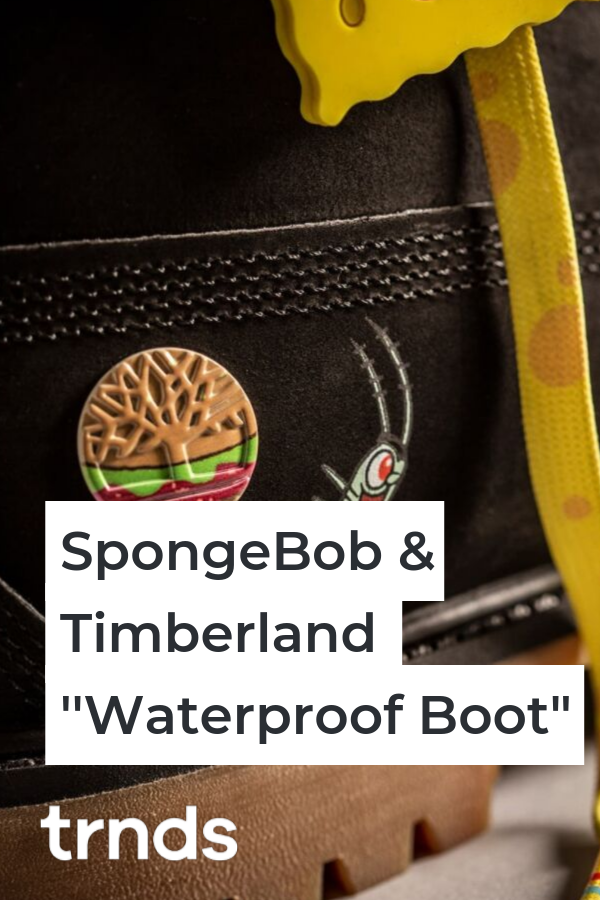 Photo Credits: Nordstorm