A satin version of the Air Jordan 1 "Black Toe"
The drop is set to this Weekend!
Satin Infused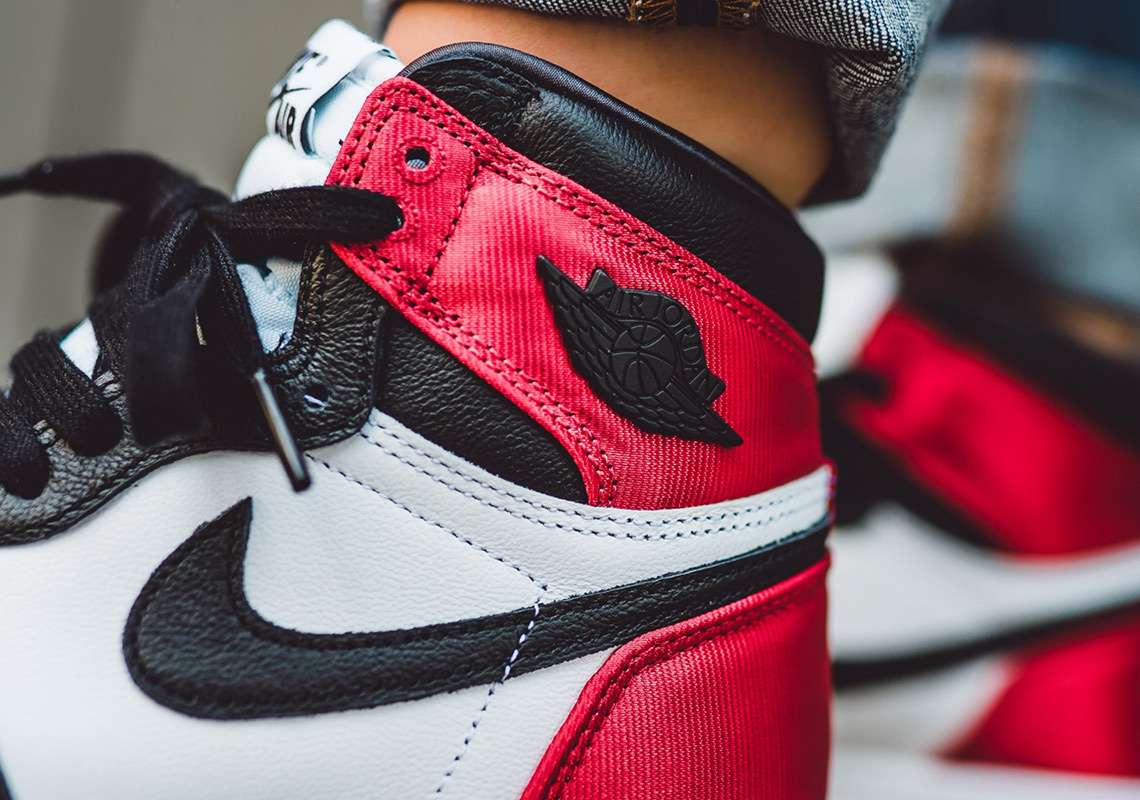 The Air Jordan 1 is probably the most iconic sneaker of all time. We have seen so much change in silhouette of the Air Jordan 1. But this time, this model is the satin that takes over.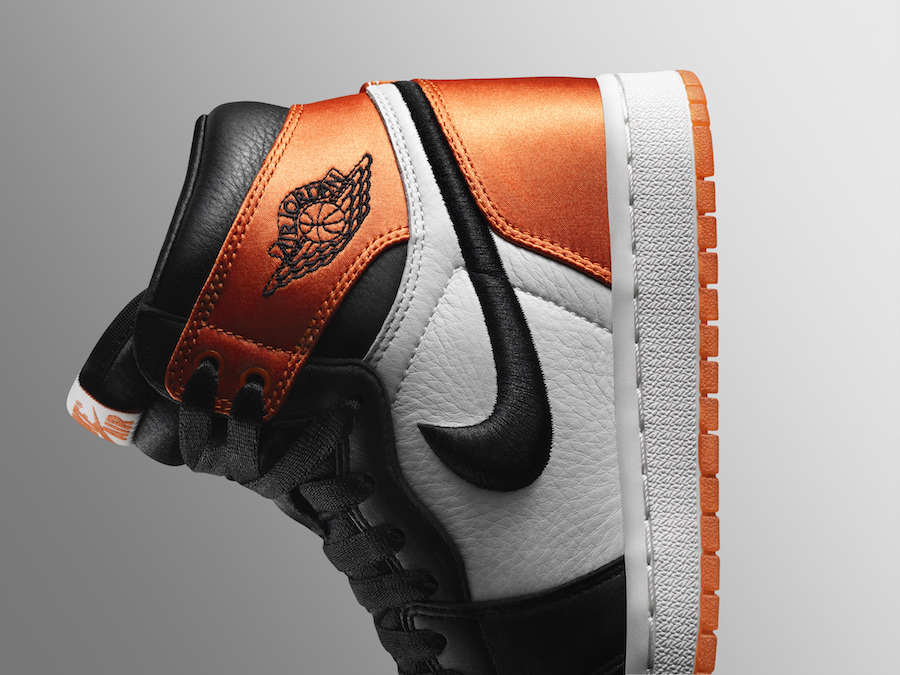 Sneaker Details
Indeed, one of the most popular AJ1 colours, the "Black Toe" is brought to life with a satiny touch. In this representation, the Air Jordan 1 features a white leather upper with a black leather colouring tip, eyelets, ankle collar and swoosh. "Nike Air" is marked in black on the tongue, while a shade of academic red colours the satin heel and ankle straps. The sole is also of the same shade of red. Instead of having the winged Jordan logo stitched to the side of the shoe, like a satin dashboard, a plastic version of the logo is sewn. Almost like a button or a pin. Take a look just above!
A Women Sneaker
Attention, these are women's shoes! So, if you are a guy, you will want to go to a normal size and a half. For example, if you normally wear a men's 8, you will want to shoot for a women's 9.5.
Buy It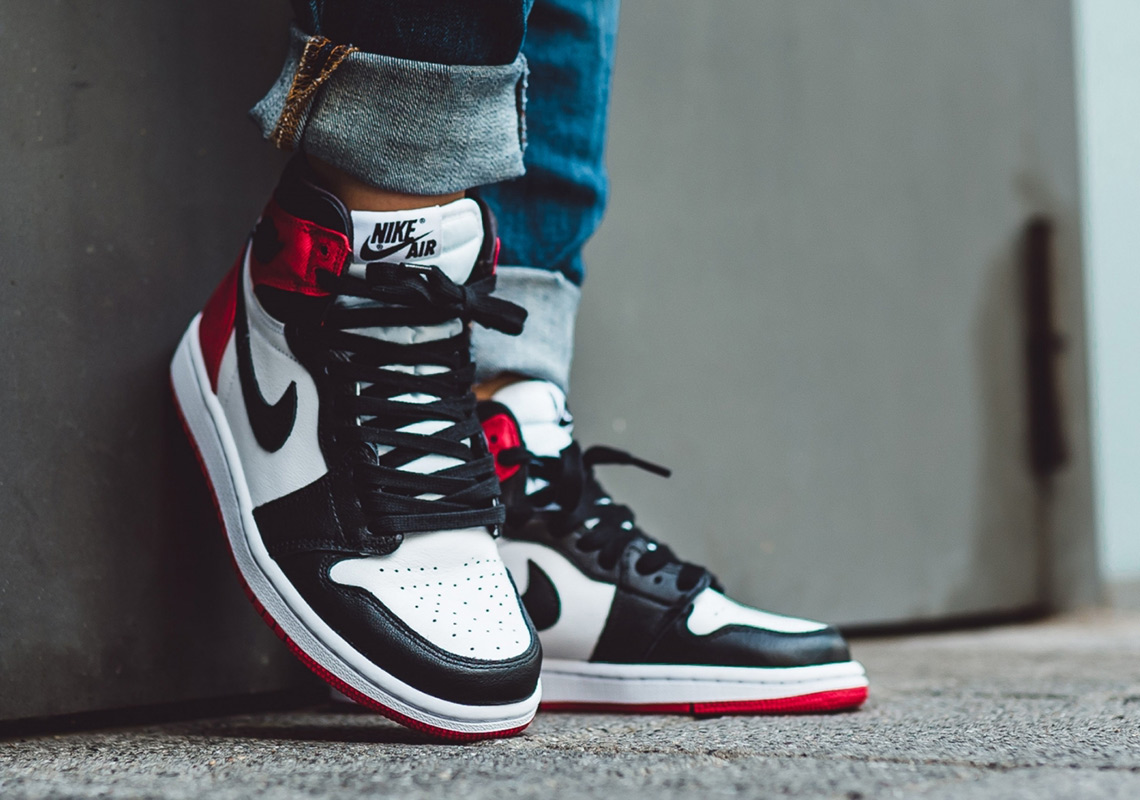 For Air Jordan 1 fan, the drop is set for this weekend! Indeed, the "Black Toe" will be available on August 17 for a price of $160 USD. Buy yours at Nike's website.
In addition, because of their limited stock and extremely desirable nature, most stores opt for a raffle-based version.
Check out of the list just below to be sure to get yours!
Air Jordan 1 "Black Toe"
Air Jordan 1 "Black Toe" (Raffles)
You should take a look at The Perfect Nike AF1 for this Summer
Pinterest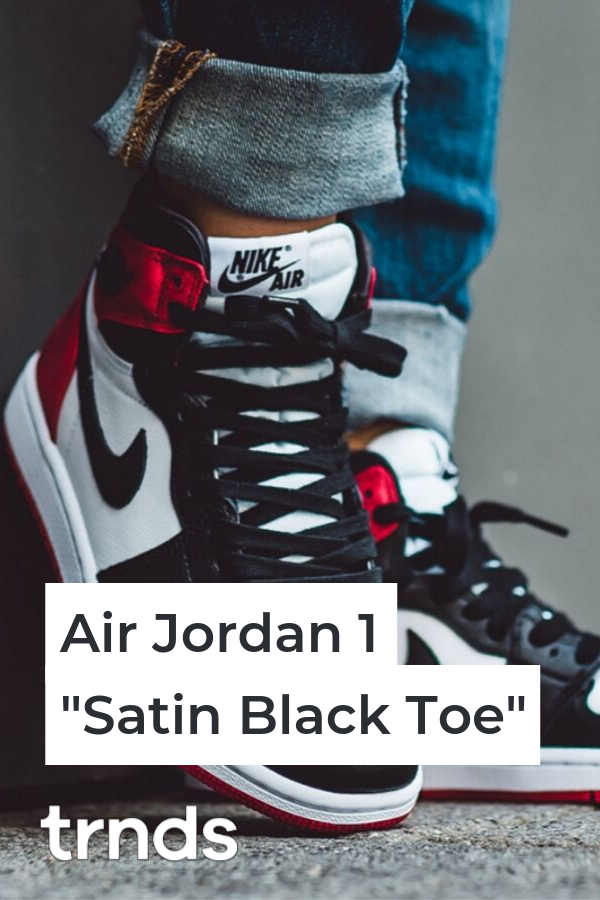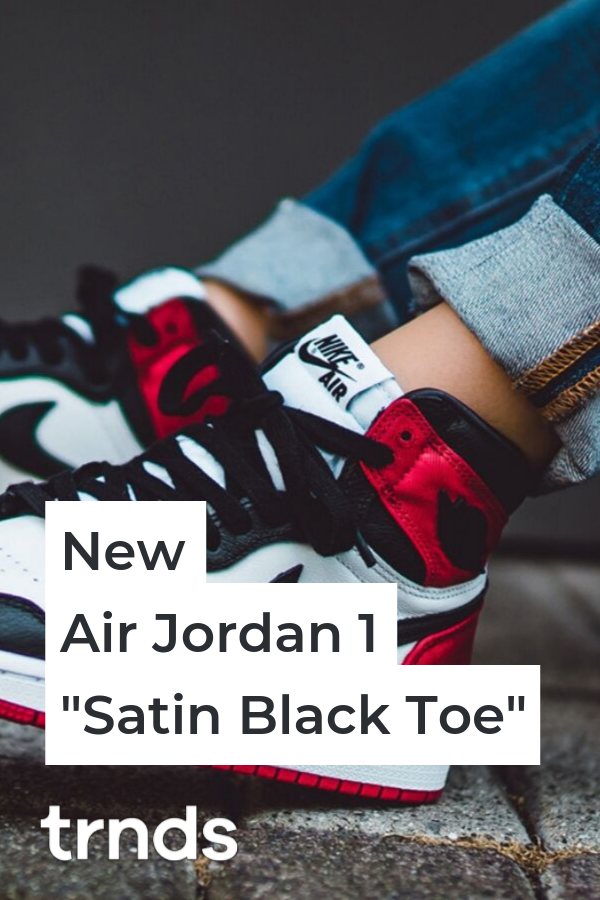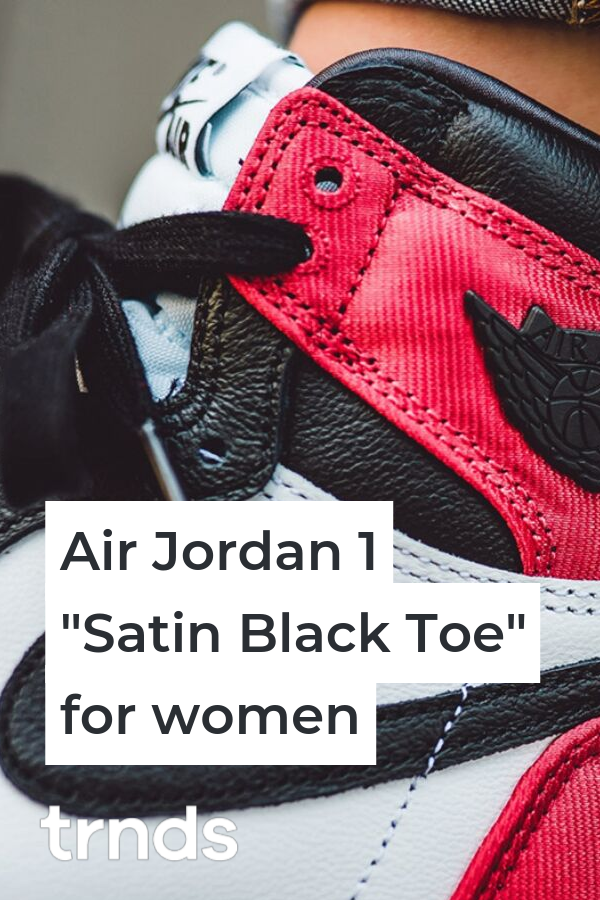 Photo Credits: sneakernews