Alongside this week's release of the Vans Sk8-hi collaboration, Supreme is also releasing a set of new T-shirt designs for Fall 2019. The collection features a wide set of tees in different colors. There are also some nice collaborations to look into.
Supreme Fall Tee Lineup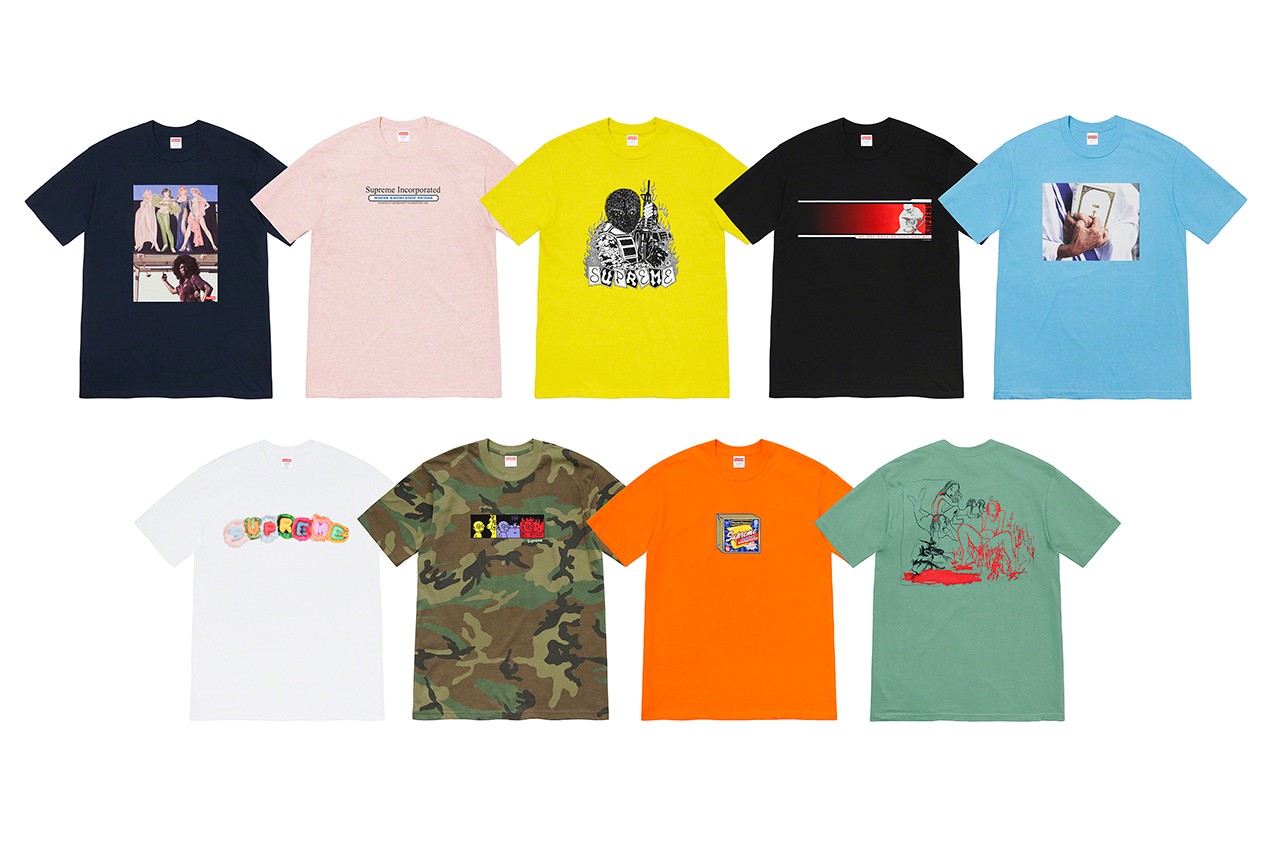 Supreme has just unveiled its Fall 2019 T-shirt lineup. For the release, Supreme tapped the Danish photographer Jacob Holdt to create an exclusive white tee. Also, the skateboard brands collaborated with New York-based artist Rita Ackermann for a vintage erotica tee. As always, Supreme plays on collaboration to make truly unique capsules.
Designs in the new lineup of T-shirts are also dominated by shop signs, monks, smoke logos and Mary J. Blige. The collection further expands on colorful graphics offerings, which include a floral-design Supreme logo.
Collection details
First of all, let's take a look at the floral patterned tee. It features Sumpreme's logo in soft pastel colors and fluffy motifs. The design really stands out.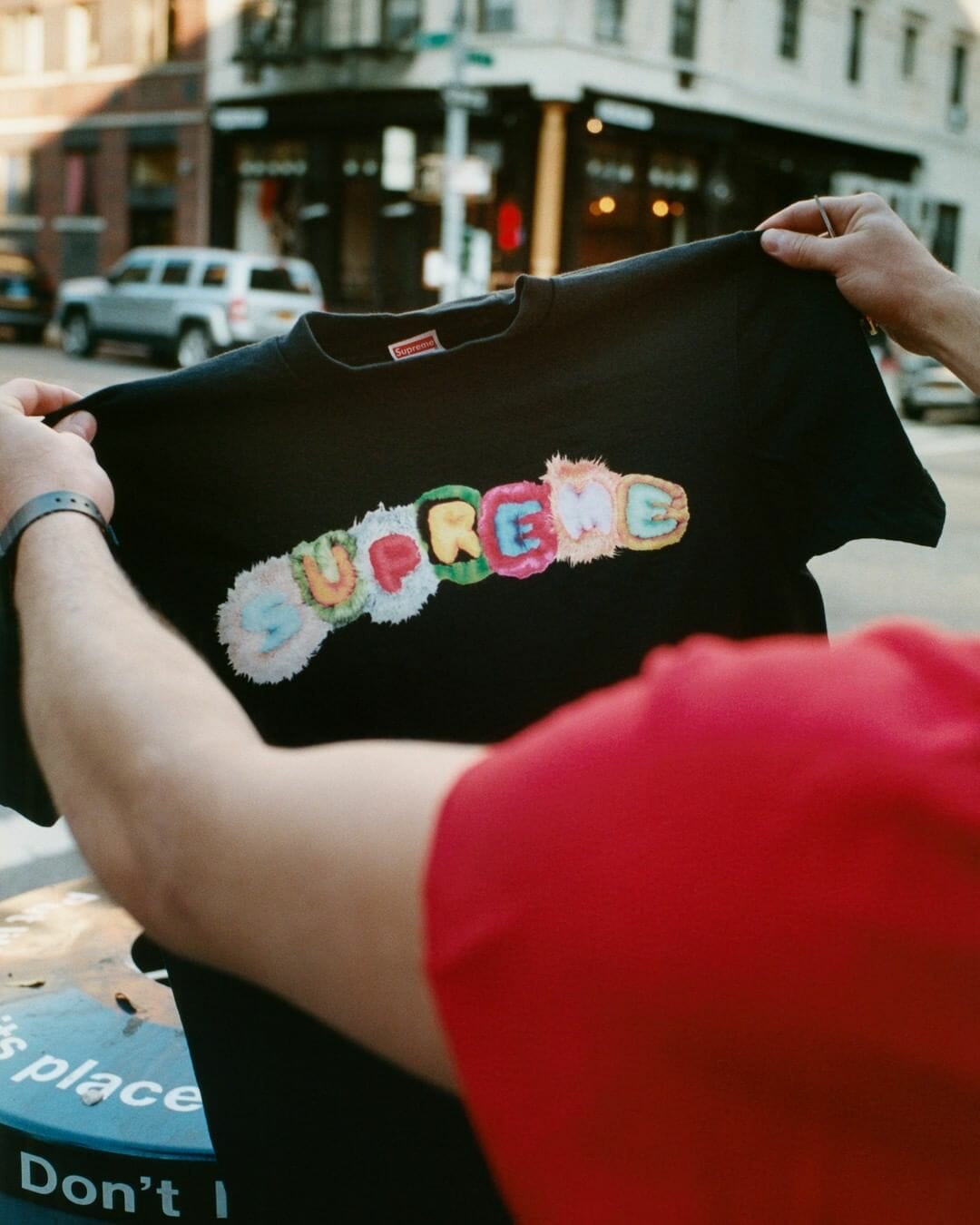 Also, the capsule collection features a Bible tee. It presents a print of a religious holding a Bible in his hands. we can see the supreme logo on the cover of the book.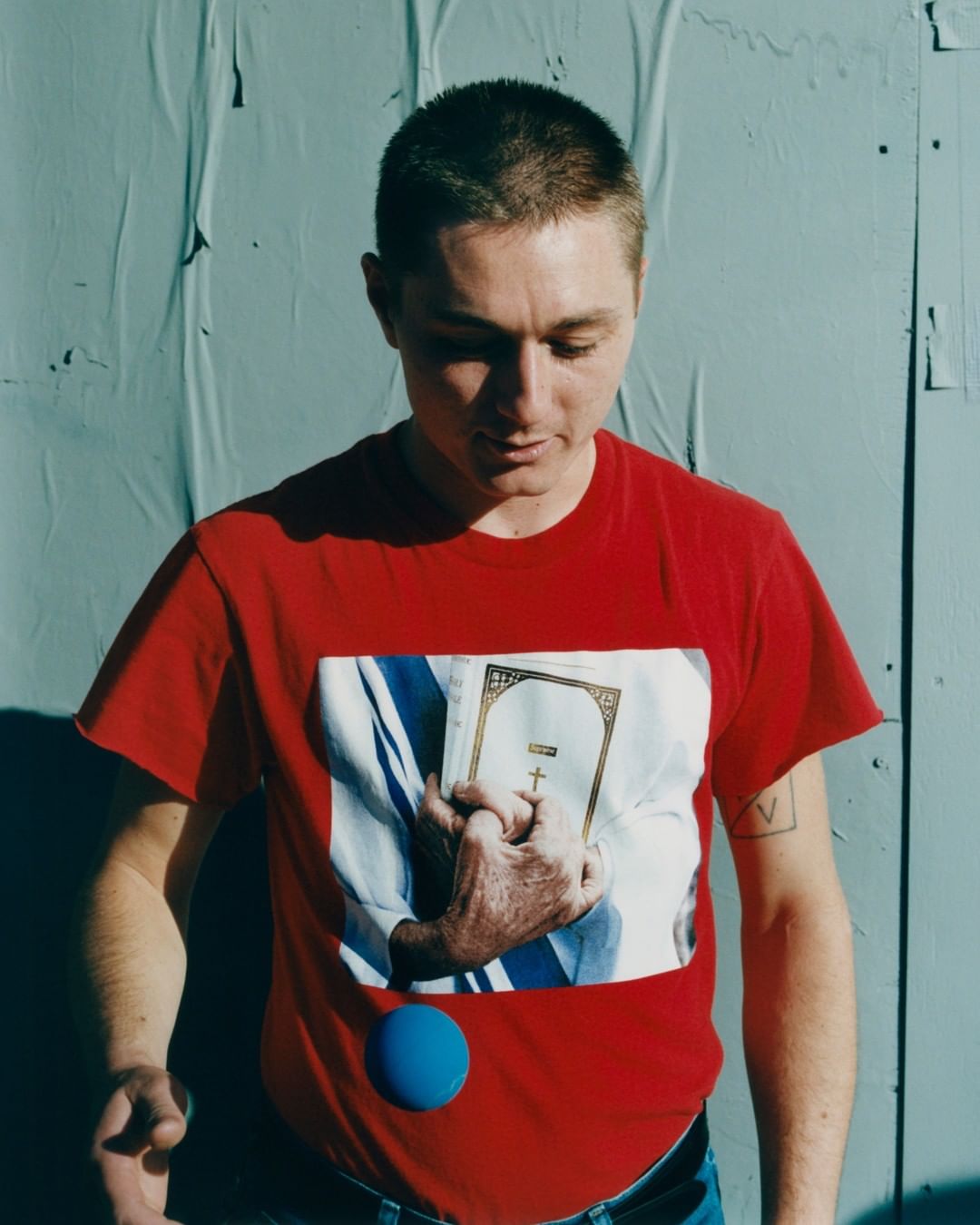 Another supreme Tee worth to mention in the Fall 2019 collection is the blue Incorporated tee. It has a pretty simple yet super trendy appearance. There's a Supreme Incorporated print on the front as well as a "where knowledge reigns" graphic.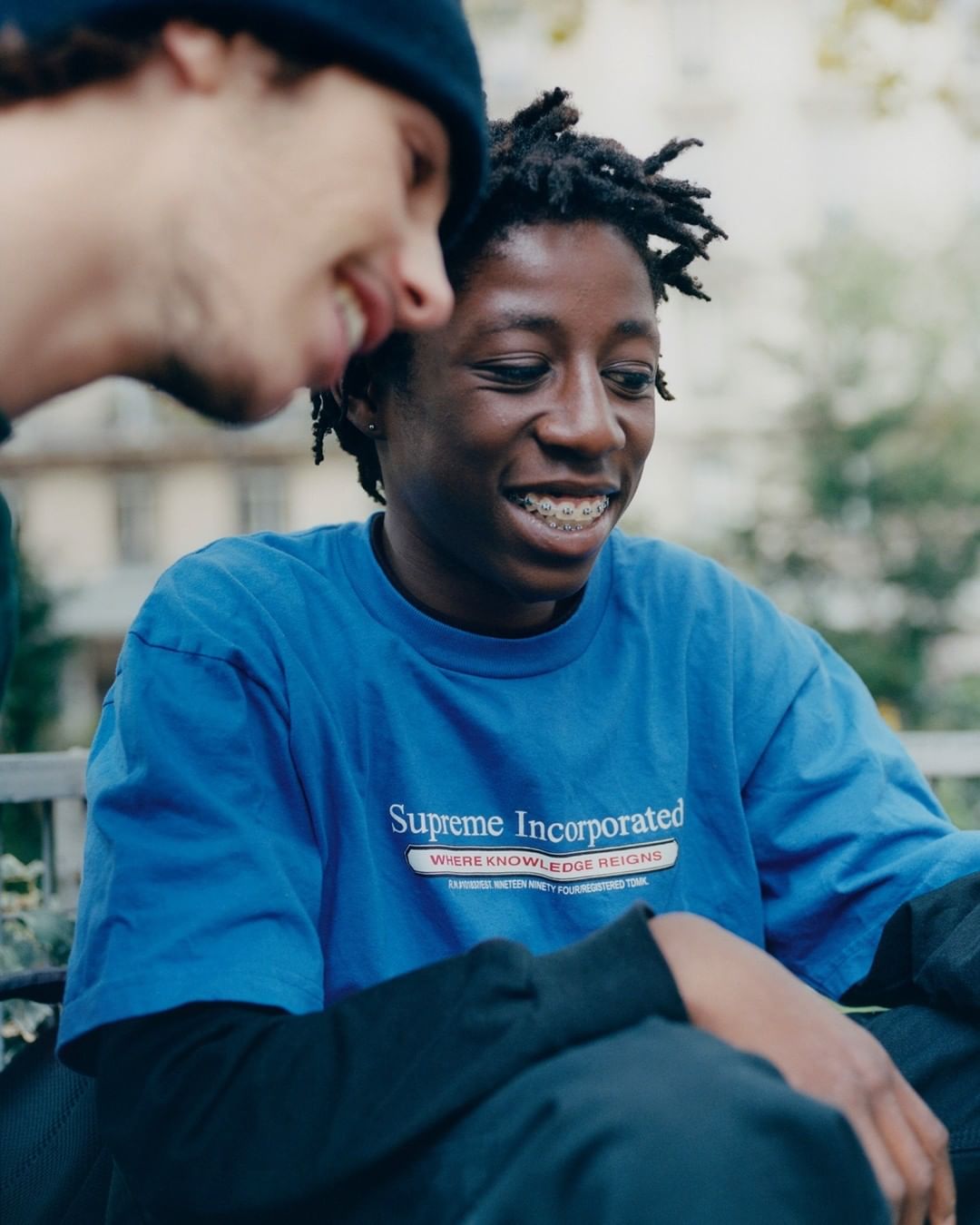 Moreover, the collection will feature T-shirts in a wide range of colors including yellow, peach, orange, navy and baby blue. Take a closer look at the capsule collection just below!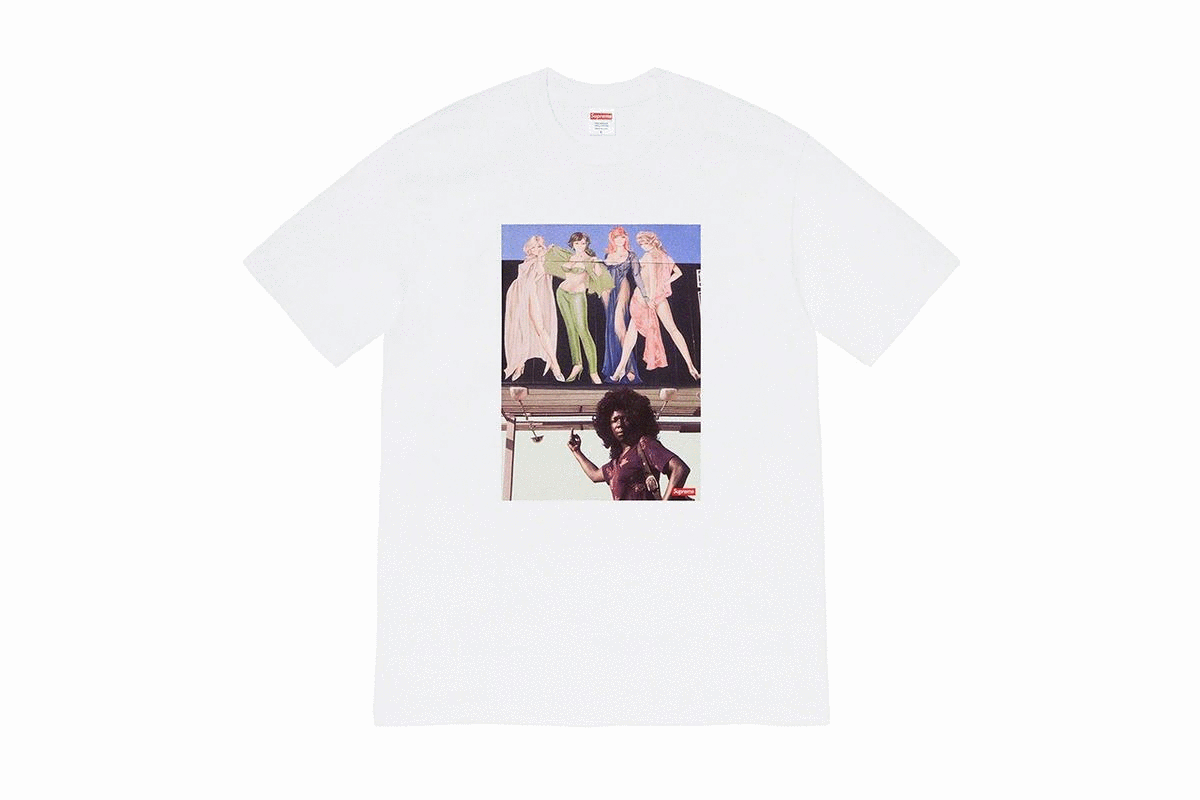 Supreme Fall Tee Lineup Release Date
The Collection drops on October 10 online and in NY, Brooklyn, LA, London and Paris Supreme stores. Japan stores will release these tees on October 12. Stay tuned for more Fall releases!
Pinterest