Collaboration after collaboration, Vans keeps coming up with huge drops lately. It is far from being over. In fact, the footwear company is back with Vivienne Westwood x Vans sneakers
Vivienne Westwood x Vans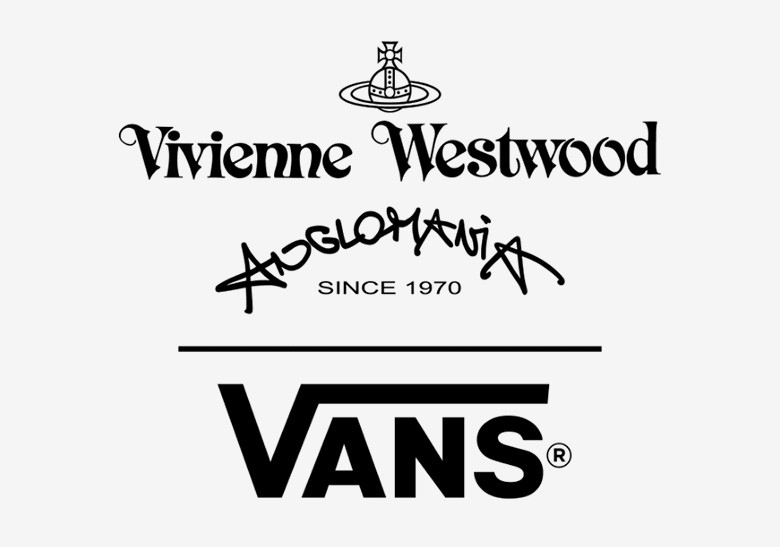 Recently, Vans has released the RETROSUPERFUTURE and The Nightmare Before Christmas collections. This time, it's with Vivienne Westwood that the sneaker giant launches the capsule called "Anglomania". From classic silhouettes like Sk8-Hi, Slip-Ons and Old Skools, the capsule features bold designs valuing the aesthetic sensibilities of British culture. Indeed, the new collection is inspired by Vivienne Westwood's Anglomania denim line. It comes in six different styles with 2 high-top and 4 low-top sneakers.
The Sk8-Hi Sneakers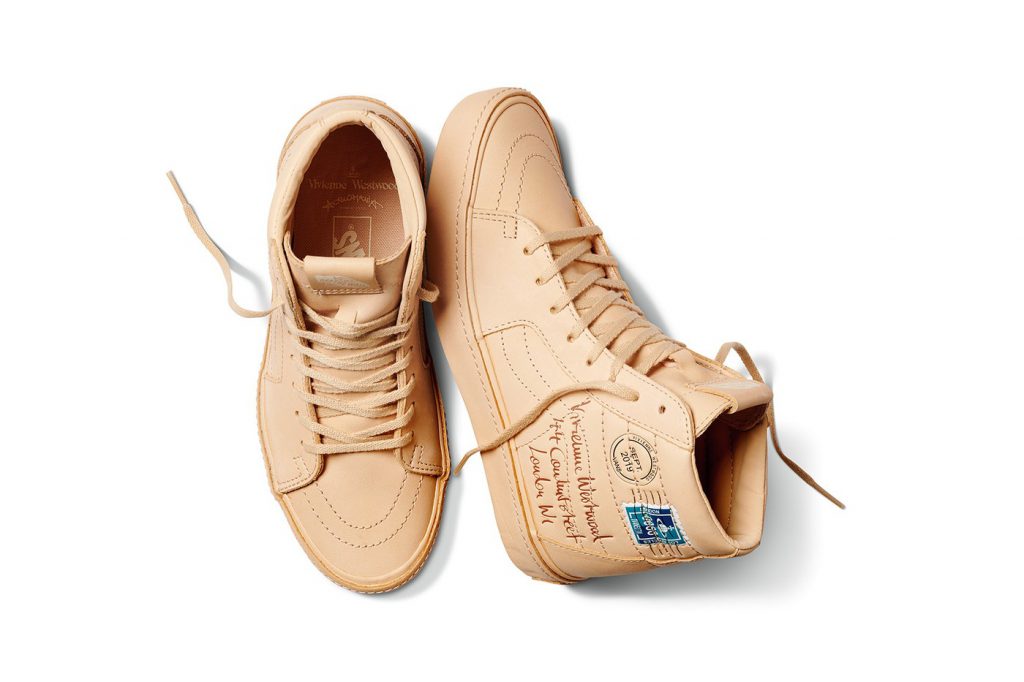 The first Sk8-Hi sneaker comes in a monochrome cream colorway. The upper, sole and laces all adorn the same warm shade. The laterals feature a postage stamp as well as Vivienne Westwood's London flagship store address which is handwritten.
The second high-top Sk8-Hi sneaker in the collection is the Pirate Boot platform. Dressed in black leather, the classic '80s styled shoe features a stacked sole and a tan leather strap across the laces. The pair is completed with a Vivienne Westwood branding and a matte gold buckle.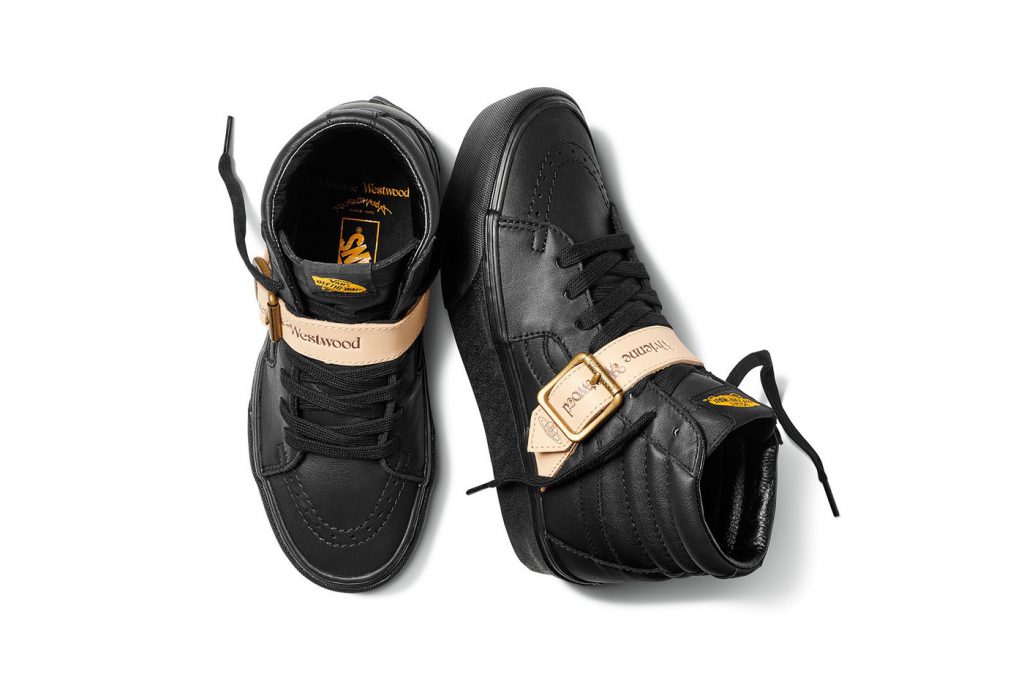 The Authentic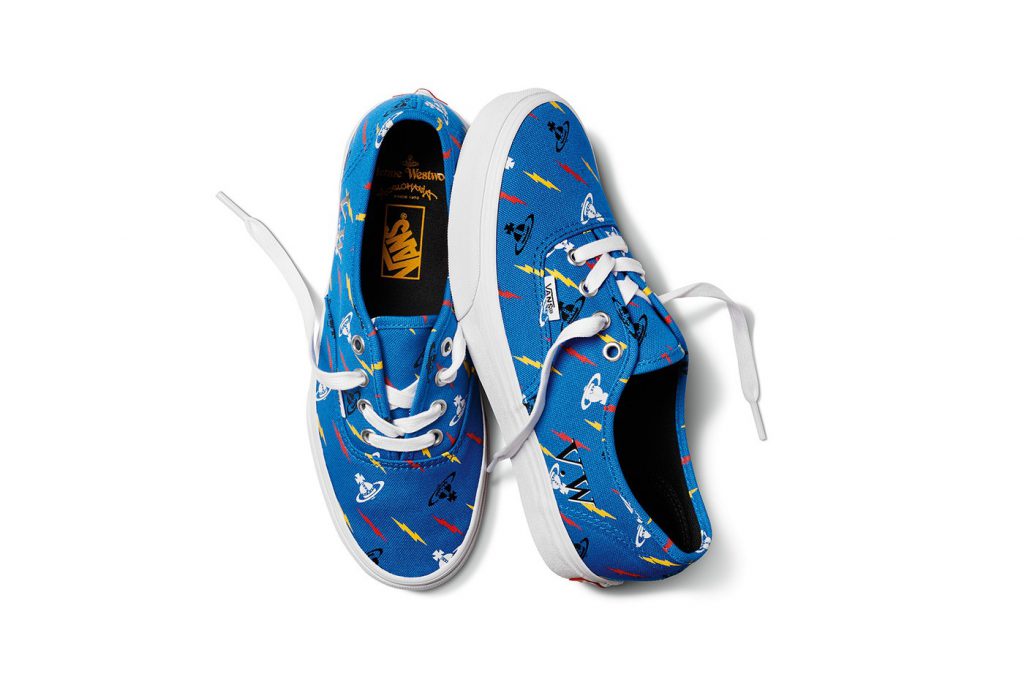 The Vans Authentic sneaker lands in a bright blue upper paired with white sole and laces. The shoe features yellow and red lightning bolts as well as Vivienne Westwood's signature orb symbol in black and white.
The Old Skool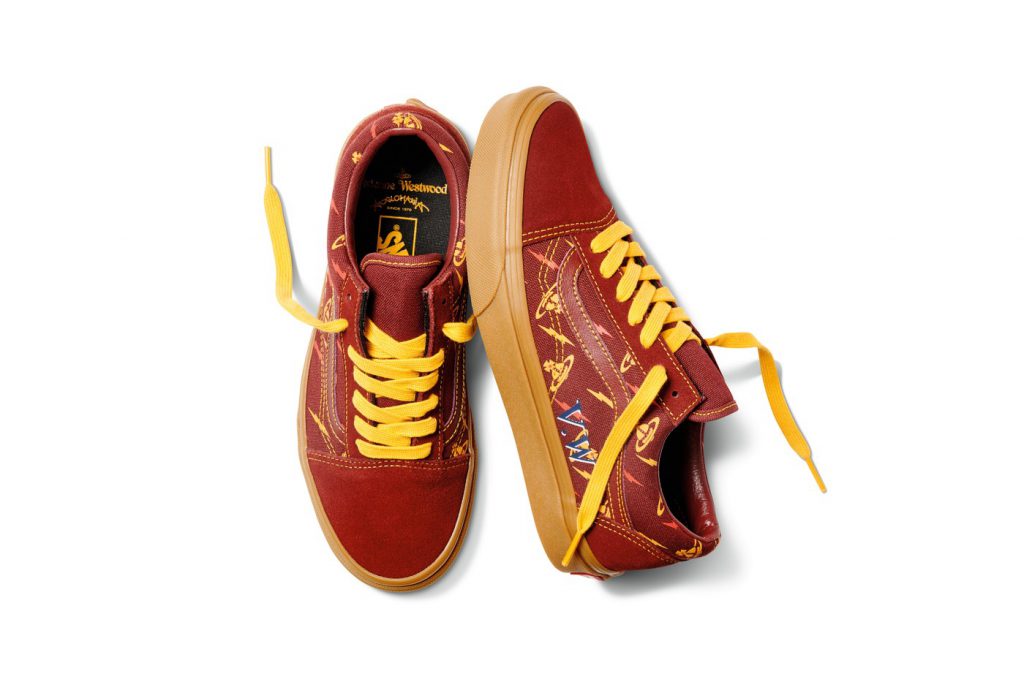 A rust brown-red Old Skool sneaker also features the same lightning bolt and orb monogram. This brown and yellow colorway also presents Vivienne Westwood's initials.
The Vans Slip-On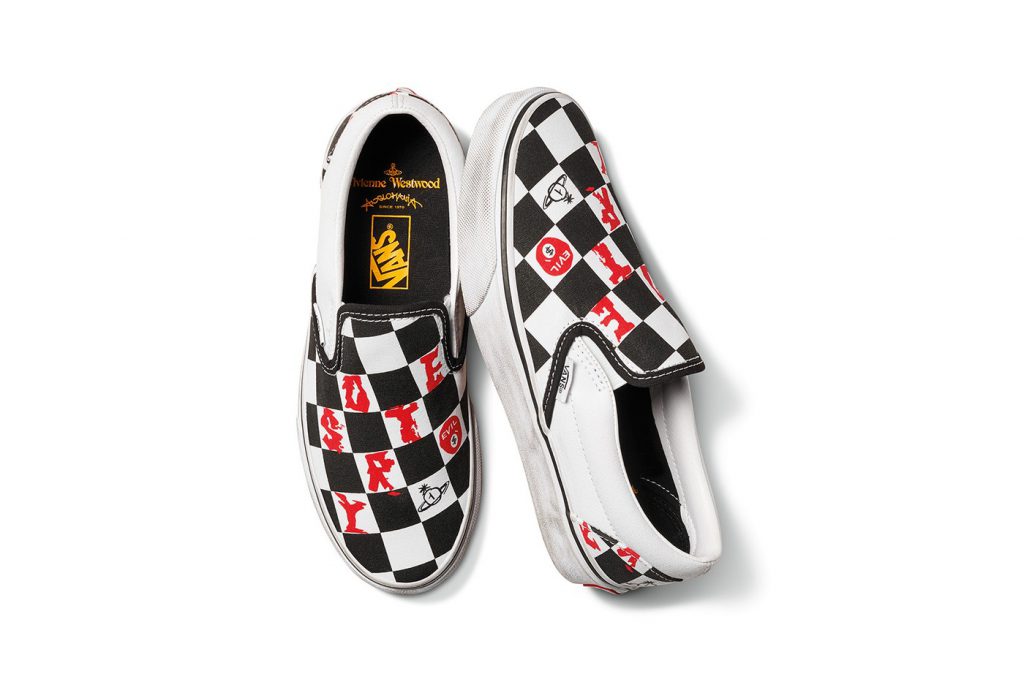 The Vans x Vivienne Westwood collection includes two slip-on shoes. The first model features a black and white checkerboard with a red "DESTROY" print. It almost looks like it is made out of blood. As for the second slip-on model, it features a black Style #53 loafer. The orb logo also makes an appearance on this one.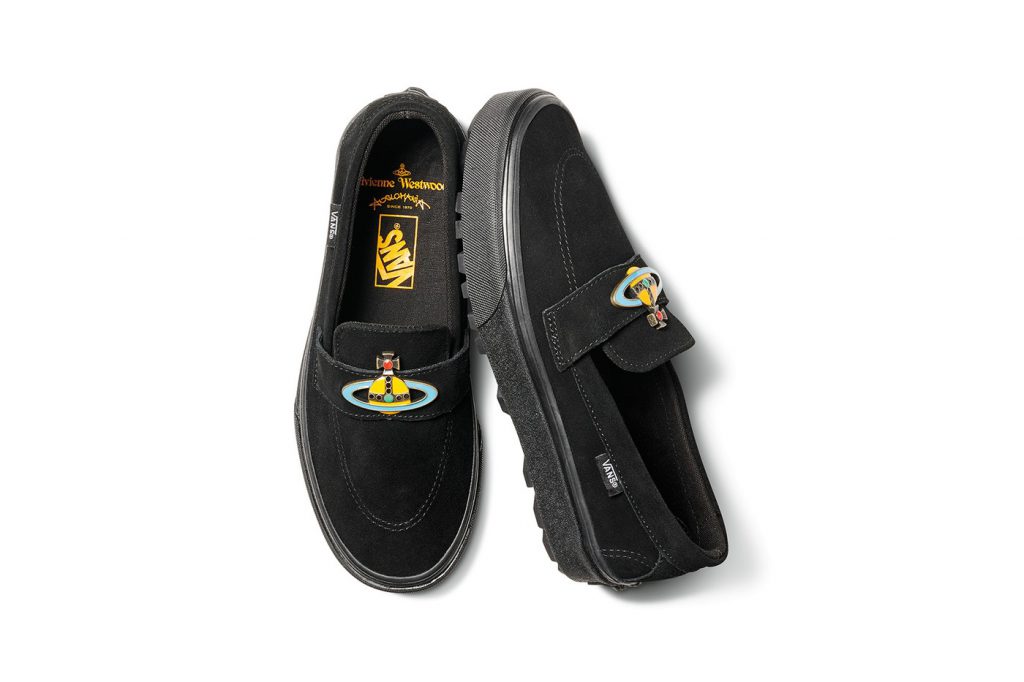 Vivienne Westwood x Vans Release Date
The Vivienne Westwood x Vans "Anglomania" Capsule is already available on Vans.com.
Pinterest