When a Ukrainian Fashion brand collaborates with world-renowned tattoo artists the result is… Creative. Here's a closer look at the latest TTSWTRS collection.
TTSWTRS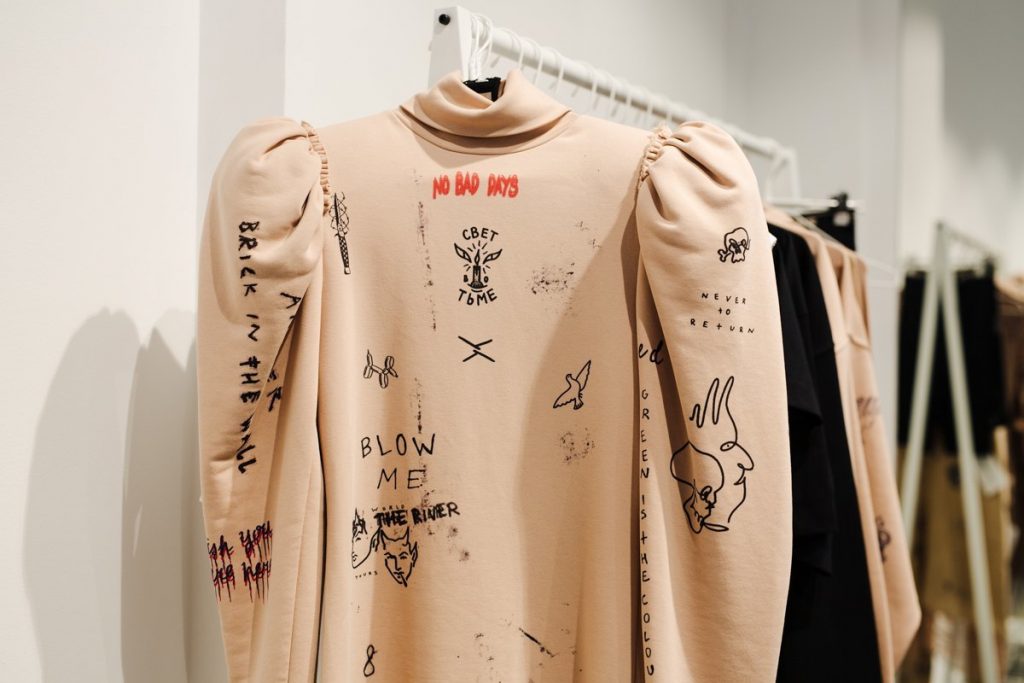 "Second skin" is the creative idea behind this Ukrainian clothing brand. Ttswtrs, which is pronounced, "tattoo sweaters" is the perfect mix between the appeal of body modification with skintight looks.
Plus, the collection is offered in skin resembling color palettes. So, if you are too indecisive to get a tattoo or you are simply scared for your skin, you can try tattoo clothing instead.
World-acclaimed Tattoo Artists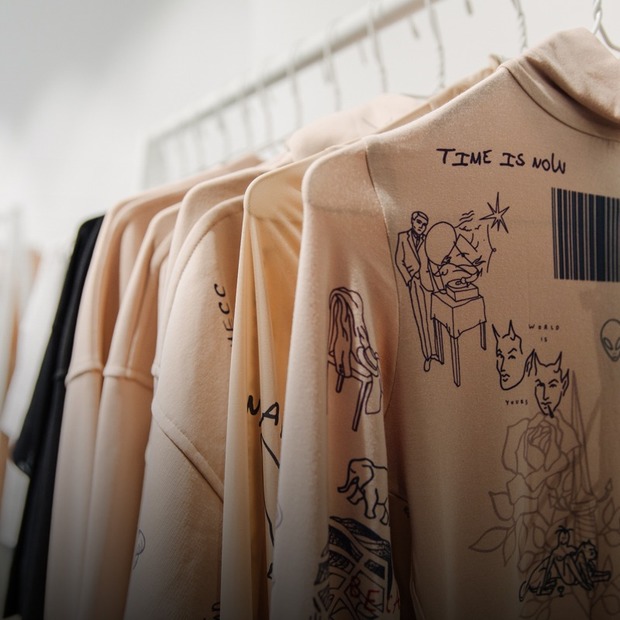 All tattoos printed on the clothes are created in collaboration with world-known tattoo artists. Over the last five years, TTSWTRS has collaborated with ten esteemed artists, each of whom works in his own unique technique.
For example, the brand has incorporated the dark graphic work of @ien_levin, the cartoon artworks of Korean artist @hugotattooer, the sensual drawings of @nesheva_ulyana and the minimalistic tattoos of @tattoo_sinyak. Of course, always organically interwoven into the TTSWTRS's unique designs.
Tattoosweaters Collection
Tattoosweaters is the creative idea of costume designer and fashion editor Anna Osmekhina. The brand TTSWTRS, which was created in 2013, is now known around the world. Its wardrobe includes nude and black colored clothes featuring tattoos. This distinguishing feature is the key to the success story behind the "ink in clothing."
Anna sees clothing as "the second skin" and tattoos as "the only true way to decorate it".
Each year, Tattoosweaters releases a line of basic clothes. The clothing line includes dresses, oversized hoodies, trench coats, scarves, mesh bodysuits, basic tops, corsets and many more. Each piece is decorated with designs from world-acclaimed tattoo artists.
Take a closer look in the gallery just below!
Buy Ttswtrs Clothes
Clothes are available on Ttswtrs' website. Prices range from 80$ to 300$ for the main basic pieces. Trench coats and some jackets can be priced at around 900$.
You might be interested in taking a look at the latest Footpatrol x The North Face collection.
Pinterest