Included in the same sneaker pack as the Air Max 2090, the Air Max 90 FlyEase focuses on utility. In fact, it features a technology that provides easier on/off access.
The Air Max 90 FlyEase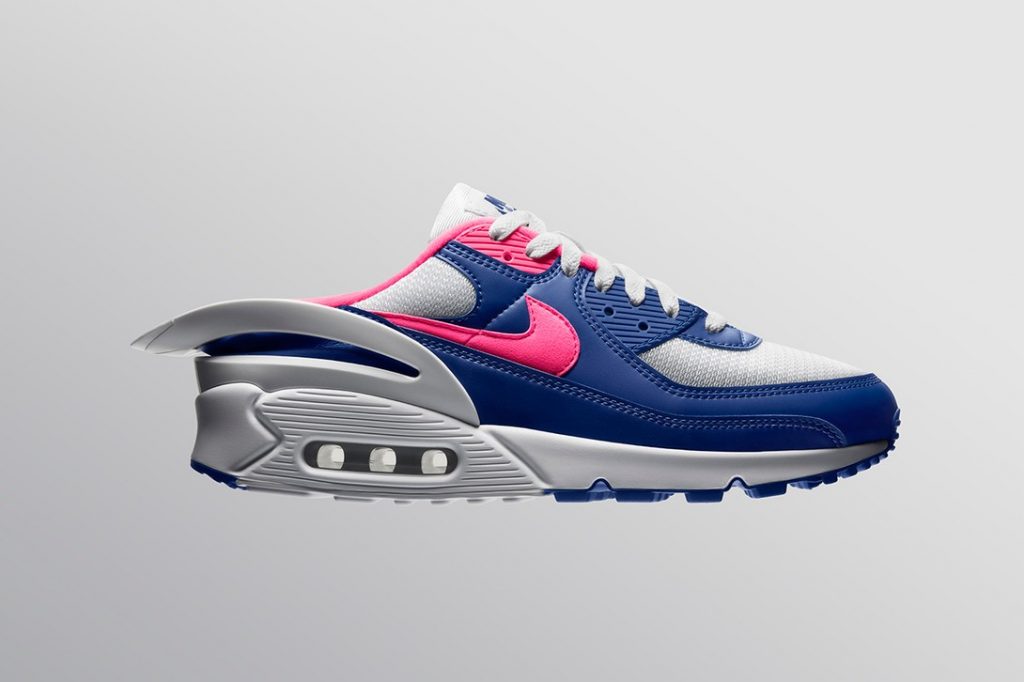 Unlike the Air Max 2090 which was more of a style makeover, the Flyease iteration aims at usability.
The new design improves access to the shoe, making it easier to put on and to take off. This innovation is possible thanks to a flexible heel that collapses when wearers step into the shoe. The heel then snaps back into place to secure the fit.
With the Flyease technology, wearers can tie their laces once and never have to touch them again. A dream come true for most of us.
The Air Max Flyease isn't the first Nike sneaker to sport the technology. In fact, it has been employed in more than 20 footwear styles such as the Nike Air Zoom UNVRS and Air Jordan I FlyEase.
Here's how the technology works on the Air Max 90 Flyease.
The new sneaker is co-designed by Tobie Hatfield, the man behind the first FlyEase technology, and his brother Tinker Hatfield, the Air Max creator. The shoe sports a gender-neutral colorway in shades of blue, pink and white. The color scheme is inspired by the Nike Zoom PV III, the brother's first collaborative sneaker (the middle one in the picture below).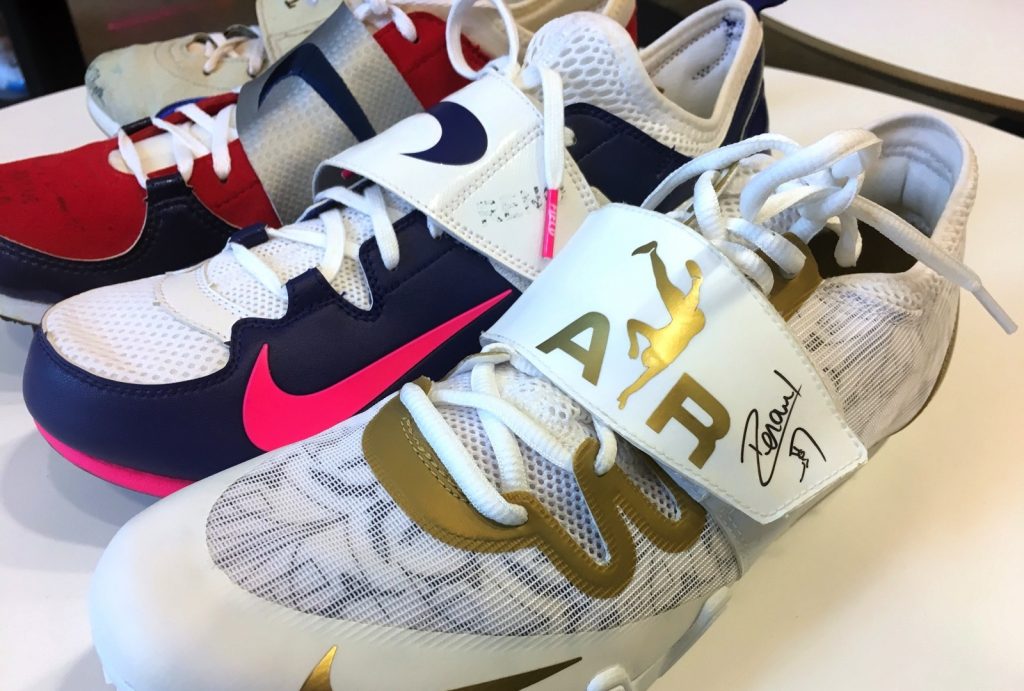 According to Nike, the shoe will come in multiple colorways. For now, take a look at the first AM90 FlyEase in the gallery just below.
[wp_flickity id="86″]
Release Date
The Air Max 90 FlyEase will be available globally on March 9 on Nike's website. Pricing has not yet been confirmed.
If you missed the first pair of the 30 years anniversary collection, take a look at the futuristic Air Max 2090.