For the second year in a row, Canada Goose "Project Atigi" will offer exclusive parkas handcrafted by 18 talented Inuit designers.
Project Atigi 2020
Canada Goose has just announced the second version of its "Atigi Project". The purpose of this initiative is to produce a collaborative collection that enlists the help of Inuit designers.
For this year's collection, Canada Goose will present 100 parkas created in the Canadian regions of Inuvialuit, Nunatsiavut, Nunavut, and Nunavik.
Profits from the parka sales will go back to Inuit communities through the Inuit Tapiriit Kanatami Organization (The national representational organization protecting the rights and interests of Inuit in Canada).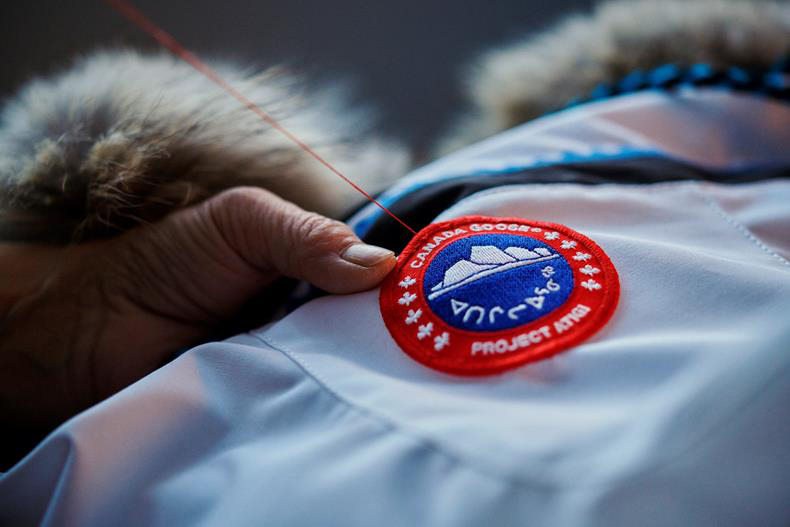 In 2019, inaugural proceeds were used for education, employment, and cultural preservation initiatives, according to Canada Goose. Last year, the first Project Atigi collected nearly $80,000 for ITK.
The Inuit population lives in four Canadian regions: Inuvialuit, Nunavut, Nunavik, and Nunatsiavut. Last year, each received $20,000. This year, Project Atigi expects to double the donations!
[wp_flickity id="82″]
Take a closer look at the Canada Goose Project Atigi 2020 collection in the gallery just above!
"The community support and response from participating in Project Atigi has been incredible. Being a part of this project for the second year has allowed me to showcase my designs with the world, while shining a light on our decades of tradition and craftsmanship"

Eileena Arragutainaq – Project Atigi designer
Release Date Canada Goose Project Atigi 2020
The Project Atigi 2020 collection will include styles for both men and women. The parkas will be available on Canada Goose's website for $2,500 each, starting January 23.
Stay tuned for more inspiring fashion initiatives and don't forget to follow us on social media.
While we are suffering from the winter cold, you might want to take a look at these 30 Winter Outfit Ideas to Kill It in 2020.