H&M collaborates with singer-songwriter Billie Eilish for a 16-pieces collection. Here's a complete look at the colorful collab.
H&M x Billie Eilish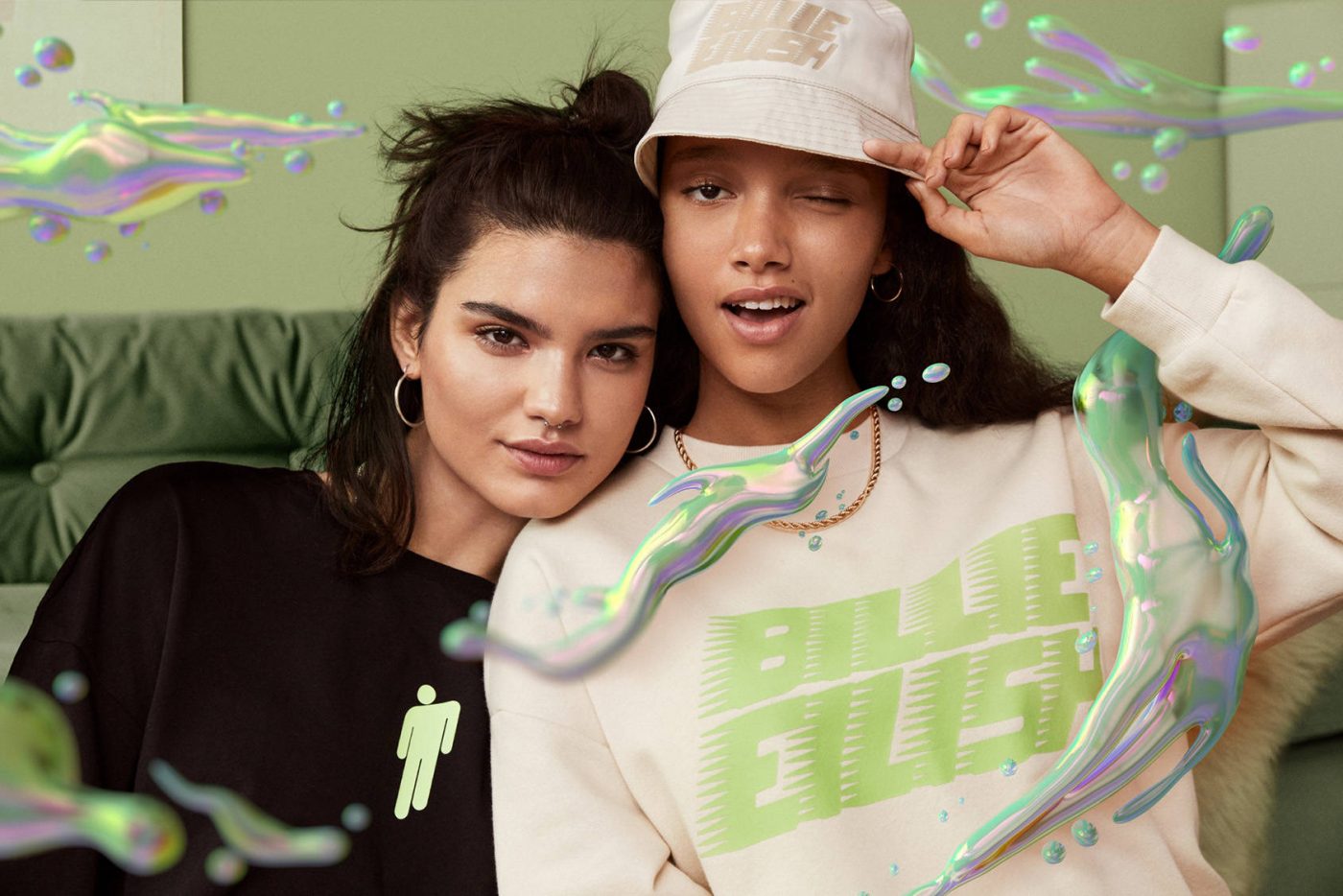 The global pop star, Billie Eilish, is known in the streetwear culture for her colorful oversized styles. Beyond being a source of inspiration for her music, the artist is scrutinized by many people for her unique take on fashion. Oversized tees, fleece sweatpants, shorts, and noticeable jewelry make up most of her wardrobe.
H&M unveiled Billie Eilish merch created to allow fans to enter her style universe. The collection includes 16 limited edition pieces tattooed with the singer's name.
Billie Eilish Collection
Available, both in-store and online, the collection features long, boxy T-shirts, hoodies, sweatshirt dresses, joggers, and T-shirt dresses in Eilish's signature green. Moreover, cream, black, and pale green also hit the color palette.
According to the press, Ines Alpha created the graphics for the campaign imagery, using "surreal 3D elements". She also made a custom Snapchat filter with the same splattered look for shoppers to play with.
Take a closer look at the H&M x Billie Eilish collection in the gallery just below.
[wp_flickity id="54″]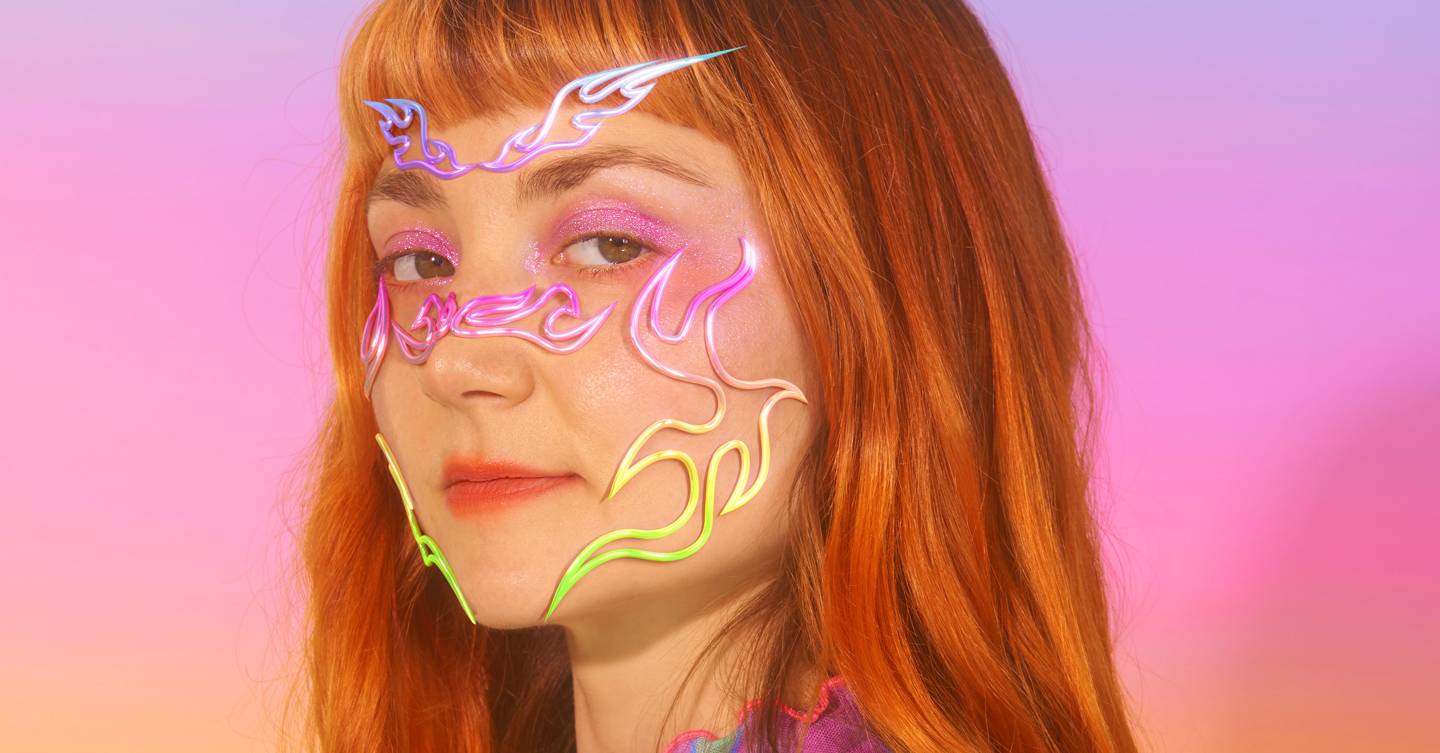 "I'm trying to push the boundaries of beauty and makeup by trying to offer more possibilities for self-expression"

Ines Alpa
"And with 3D it's pretty much endless for the H&M Billie Eilish merch campaign, I wanted to work with liquids from another planet, floating around the models and bringing colors and fun to this augmented world"

Ines Alpa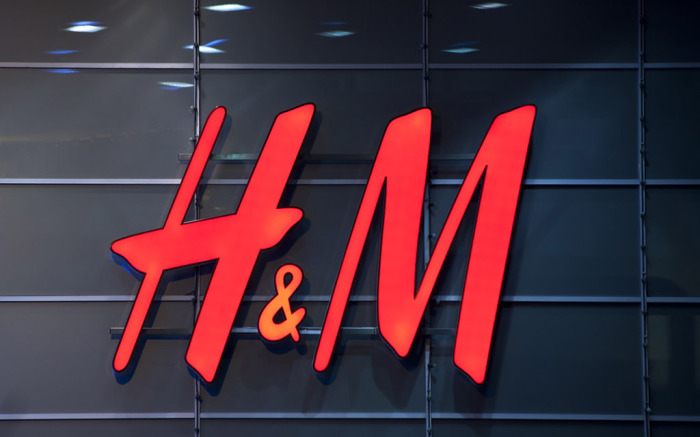 "We're super excited about this merch collection drop"

Emily Bjorkheim, H&M's Head of Design
"Billie Eilish is obviously an inspiring artist, but also someone a lot of people around the world admire for her personal style and empowering way of expressing her values. We want to enable her fans to step into her world and feel empowered to freely express their style as well."

Emily Bjorkheim, H&M's Head of Design
Buy the H&M x Billie Eilish Collection
The Billie Eilish collection is already available in H&M stores and on H&M.com.
If you love Billie Eilish's style, you might want to look at TTSWTRS.