PBI and Canada Goose are once again joining forces to protect wild polar bears and model Kate Upton is the ambassador of their latest collection.
Kate Upton x Canada Goose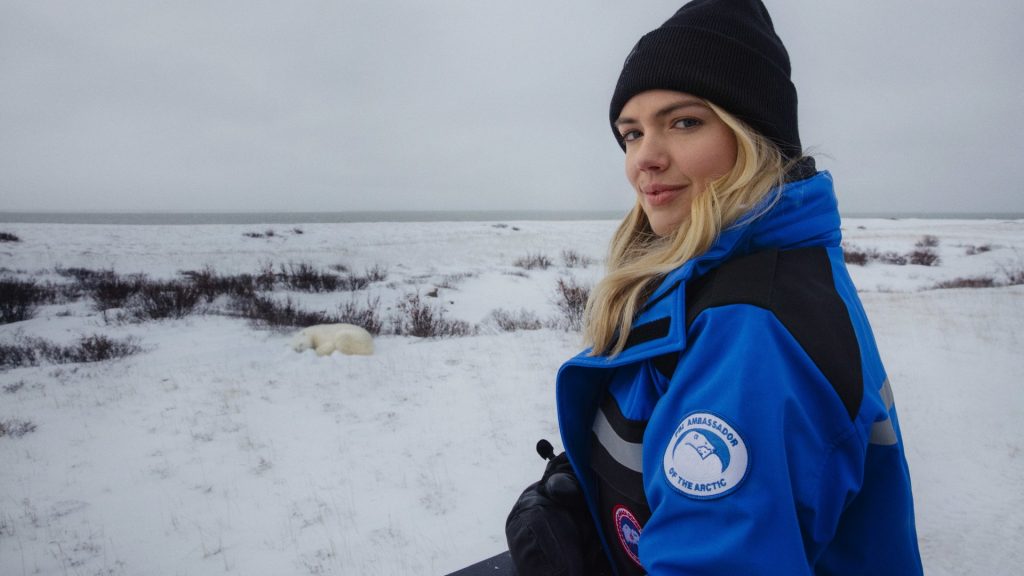 Canada Goose has announced that American actress Kate Upton will be the face of the spring 2020 collection in collaboration with Polar Bears International (PBI). The ready-to-wear line offers consumers the opportunity to contribute to the preservation of polar bears.
In November 2019, Kate Upton was named as Polar Bears International (PBI) ambassador and spokesperson. Now, she stars in the new the spring 2020 Canada Goose outerwear collection.
"I am proud to be officially a partner and to support the incredible work undertaken for the environment",

Kate Upton
Partners for more than a decade, Canada Goose and PBI have launched a new collection of technical wear in distinctive PBI blue. This colour choice is evocative of the sea ice that is vital to the survival of polar bears. PBI blue was also named the colour of 2020 by Pantone.
Canada Goose x PBI
Already available, the new outerwear collection includes rainwear, windbreakers and down jackets for both men and women. Key pieces are definitely the hooded Abbott jacket, the Freestyle jacket and the lightweight Seaboard.
The Canadian brand also pledges to donate $50 to PBI for each item sold. Every dollar providing financial assistance for the research and protection of polar bears and their environment.
Note that since the first collaborative collection was launched, Canada Goose has donated more than $ 3.5 million to the organization.
Take a closer look at the PBI Canada Goose collection starring Kate Upton in the gallery just below!
[wp_flickity id="107″]
Buy the Canada Goose x PBI Collection
The Canada Goose x PBI capsule collection is already available on canadagoose.com.
While you are here, check out the last collaboration of Canada Goose with Talented Inuit Designers for a New Line of Parkas.