In this strange quarantine period, one thing remains in everyone's mind: "Stay at home". For those who are sports addicts or for those who just want to fight boredom, we gathered the best yoga pants for home training. From affordable options to designer picks, there is something for everyone.
Yoga Pants & Home Training
If you are looking for a new pair of yoga pants for your home workouts or just a cozy and breathable piece to chill at home, you've come to the right place. Indeed, we have created our selection of the best yoga pants that you can buy right now.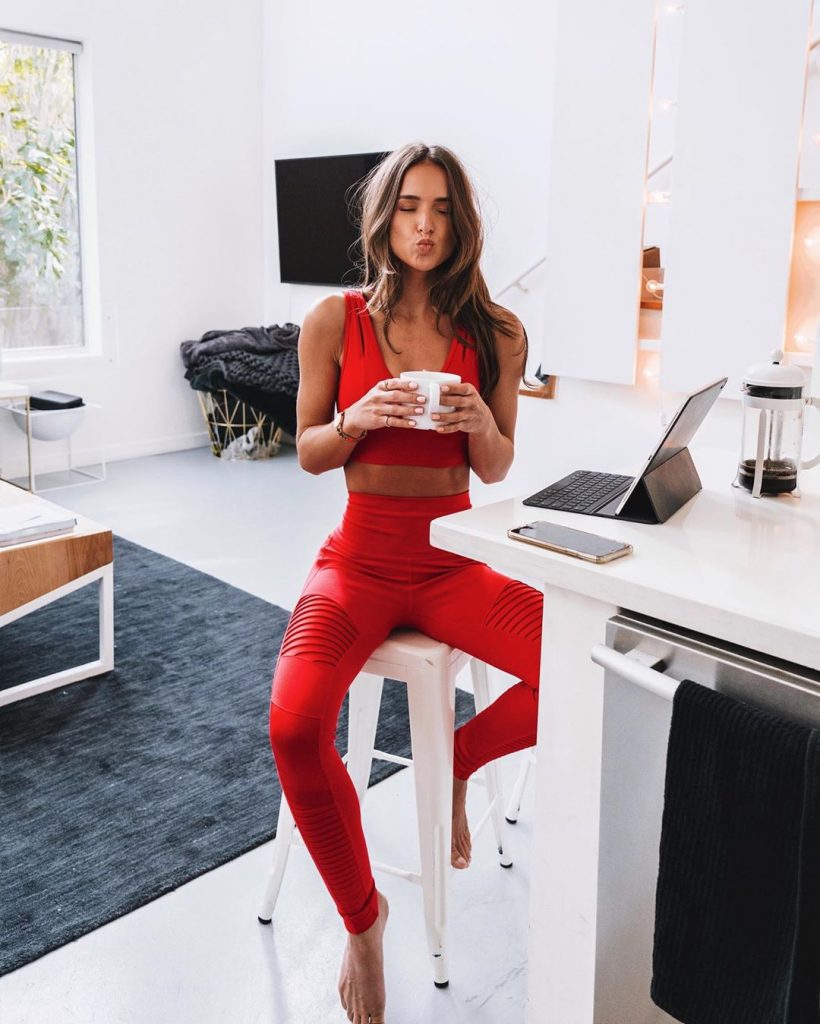 Our top picks feature quality fabrics available in an array of colorways and patterns. As we said, there is a piece for everyone! Scroll down to the bottom part of the article to shop our selection.
Affordable Yoga Pants
On the affordable side, we would recommend Nike's high-waisted Infinalon ribbed 7/8 tights that sport ribbing details on the sides. The latter comes with stripes for additional ventilation to help keep you cool during your workouts.
Another alternative would be the Everlane leggings featuring premium performance fabric. This piece also sports an extra-high waist, an inside pocket and lightweight compression.
Aloyoga is also worth mentioning. The brand is known for selling affordable but trendy yoga pants an famous influencers such as @helenowen and @jenselter have worn them proudly!
Designer Yoga Pants
For those who would like to invest a little bit more in their yoga pants for home training, there are a lot of designer options.
You can opt for Off-White's stretch-jersey leggings which have been designed to sit high at the waist and provide a perfect streamlined fit.
AMBUSH's fans, the scuba logo yoga pants are a good alternative to the Off-White piece! The legging has been fabricated out of lightweight and breathable material that will keep you cool and dry.
Take a detailed look at our selection in the gallery just below and grab your favourite pieces!
[wp_flickity id="228″]
Buy the Yoga Pants for Home Training
In case you missed it, the Nike x Off-White Training Collection comes with Graffiti Prints.