Nike transforms its iconic branding into Manga illustrations in a new T-shirt collection. Discover the capsule featuring playful designs inspired by comics.
Nike Manga Tees Collection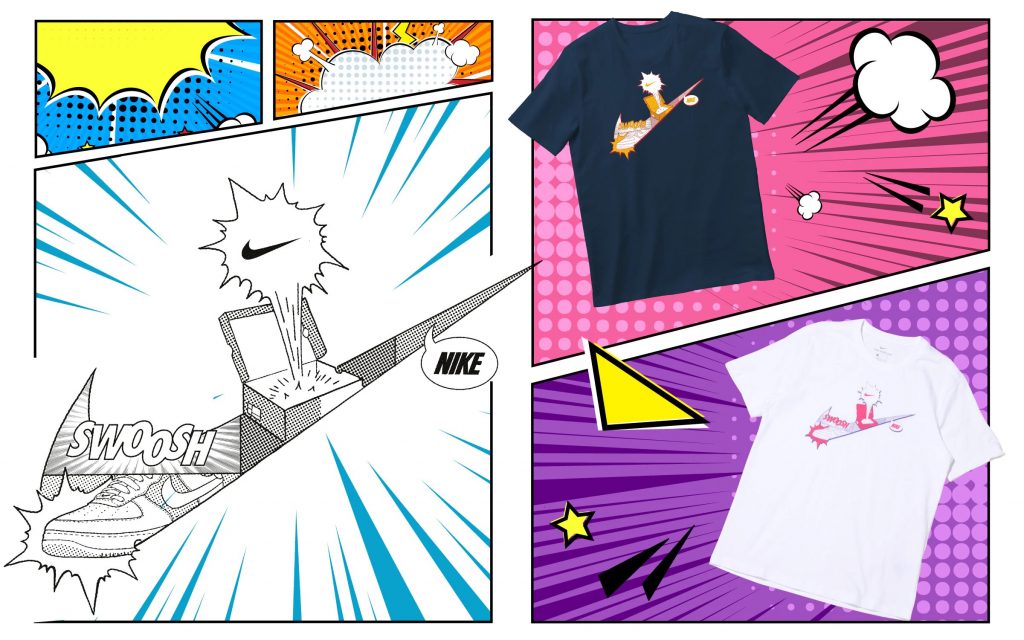 Given its popularity, the Comic world has been a source of inspiration for many fashion collections. For example, Kappa and One piece recently teamed up to release an exclusive apparel collection inspired by the anime.
Moreover, last year, Puma collaborated with One Piece for a sneaker release. Bape is also known for many references to the manga/anime world.
Now, just after the release of its tie-dye SS20 capsule, Nike takes a more artistic route with its Manga T-shirt collection. But the new Nike collection is a little different. In fact, it takes the manga and Japanese culture designs as an inspiration to rework its branding.
T-Shirt Collection Details
The apparel collection merges elements of manga and Japanese culture with Nike's classic branding. The result is an impressive mix of playful creativity and cartooning designs.
In the collection, t-shirts come in muted black, orange and white.
Graphics include a boy humorously sweating as he catches sight of a fresh pair of Nike sneakers.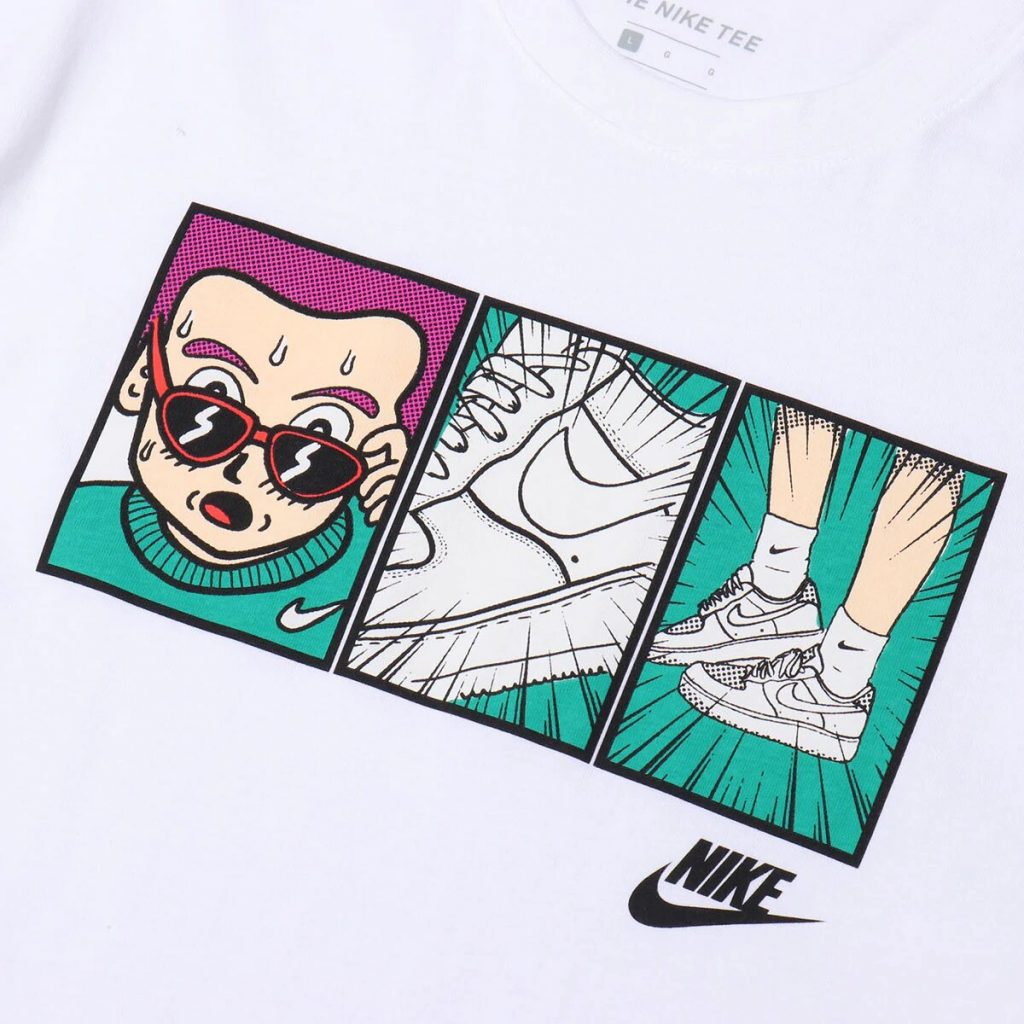 Another print features Nike's logo accompanied by "Just Do It." in a comic book font. The latest sits along a swoosh action bubble emerging out of a shoebox.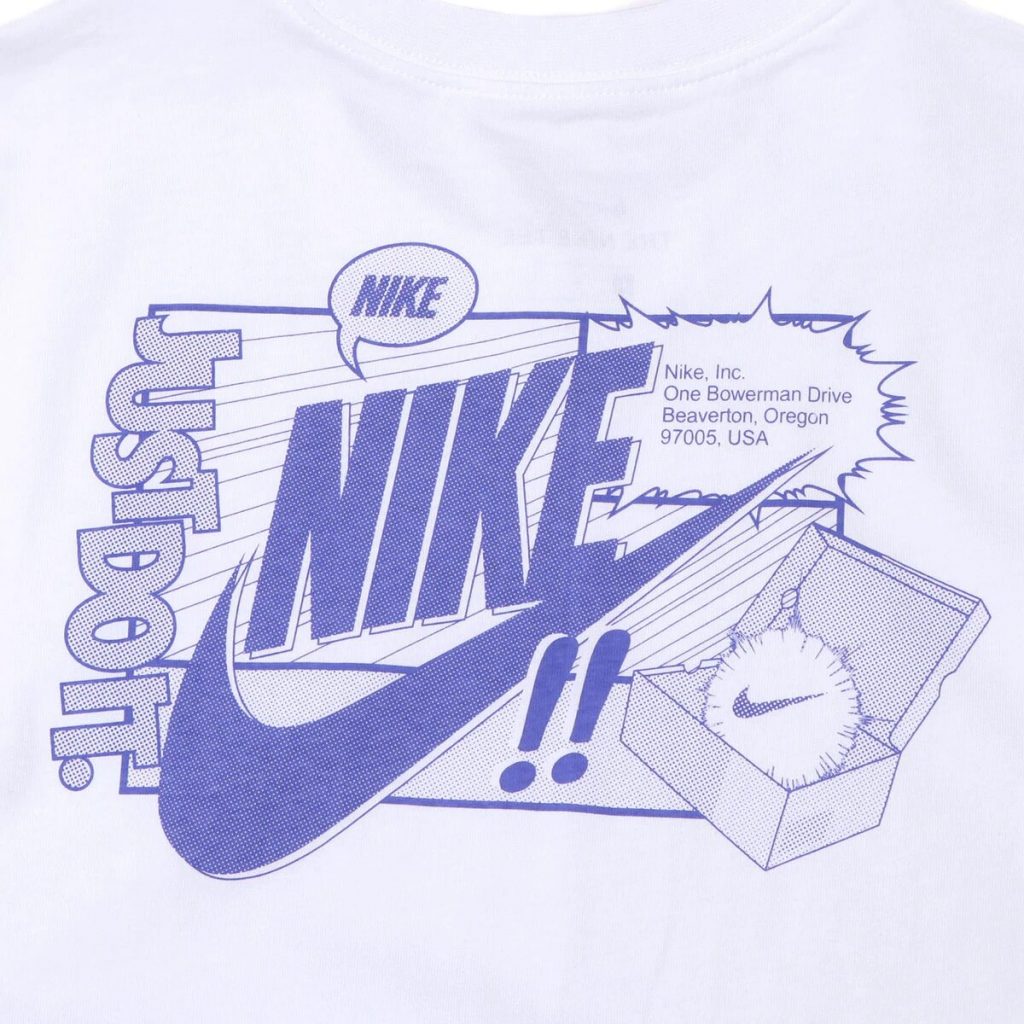 To round off the collection, two T-shirts boast an image of a Nike shoebox exploding. You can see multiple elements being propelled out of the box such as a basketball hoop, a basketball, a Nike Air Force 1 and various action and thought bubbles.
Take a complete look at the Nike Manga Tees Collection in the gallery just below.
[wp_flickity id="230″]
Buy the Collection
Retailing for $28 USD each, Nike's Manga T-shirt collection is currently available on atmos' website.
Stay tuned for more interesting fashion releases and don't forget to follow us on social media.