Walt Disney's elephant flies into fashion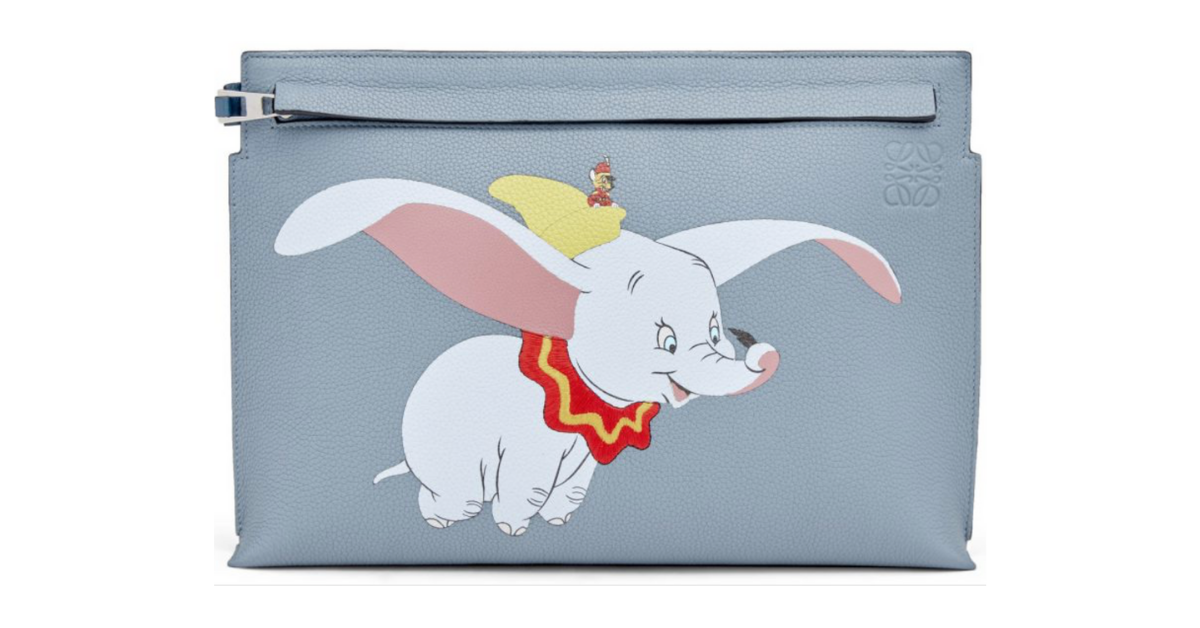 Loewe signs a capsule collection of accessories where Jonathan Anderson invites us to dive back into childhood.
Dumbo
78 years after the release of the cartoon by Walt Disney Studios, the flying elephant Dumbo offers a return to the screens much more than expected. Tim Burton, the master of imagination, orchestrates the new movie. However, beyond the 7th art, Dumbo also becomes the face of the capsule signed by the Spanish house Loewe.
The "Collection"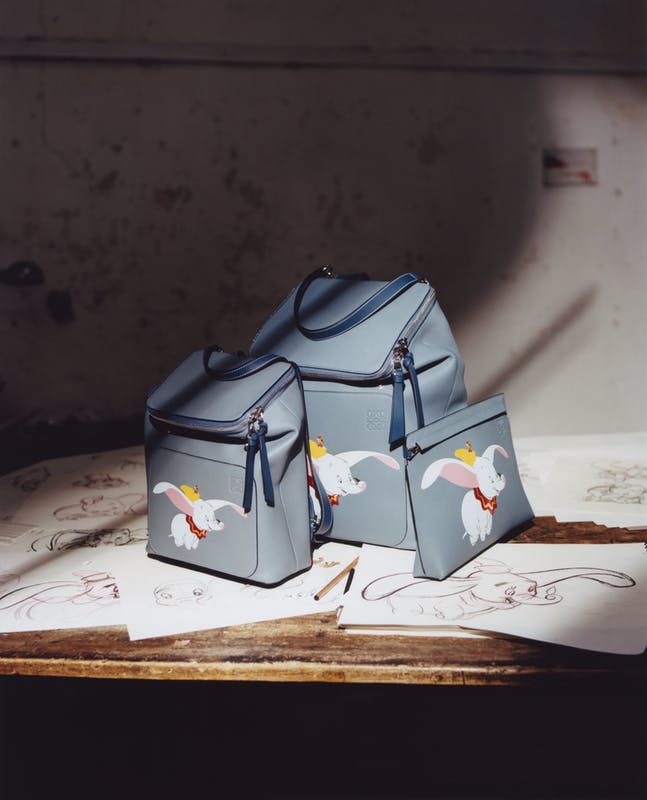 In addition to its 2019-2020 spring-summer collection, Loewe offers an unusual capsule collection featuring one of the most touching characters in the Disney universe, Dumbo. The exclusive Goya backpack, the T. Pouch pocket, and a sweatshirt are part of this collection. Jackets, shorts, and scarfs are also featured on this exclusive line.
Jonathan Anderson, the brand's creative director, concerned by the company's signature leather work, used a complex technique of marquetry and printing to portray the iconic Disney character on the accessories.
The "one detail"
The detail that makes all the difference? The color of the chosen leather is none other than a "stone-blue", actual Dumbo's gray.
How to Get It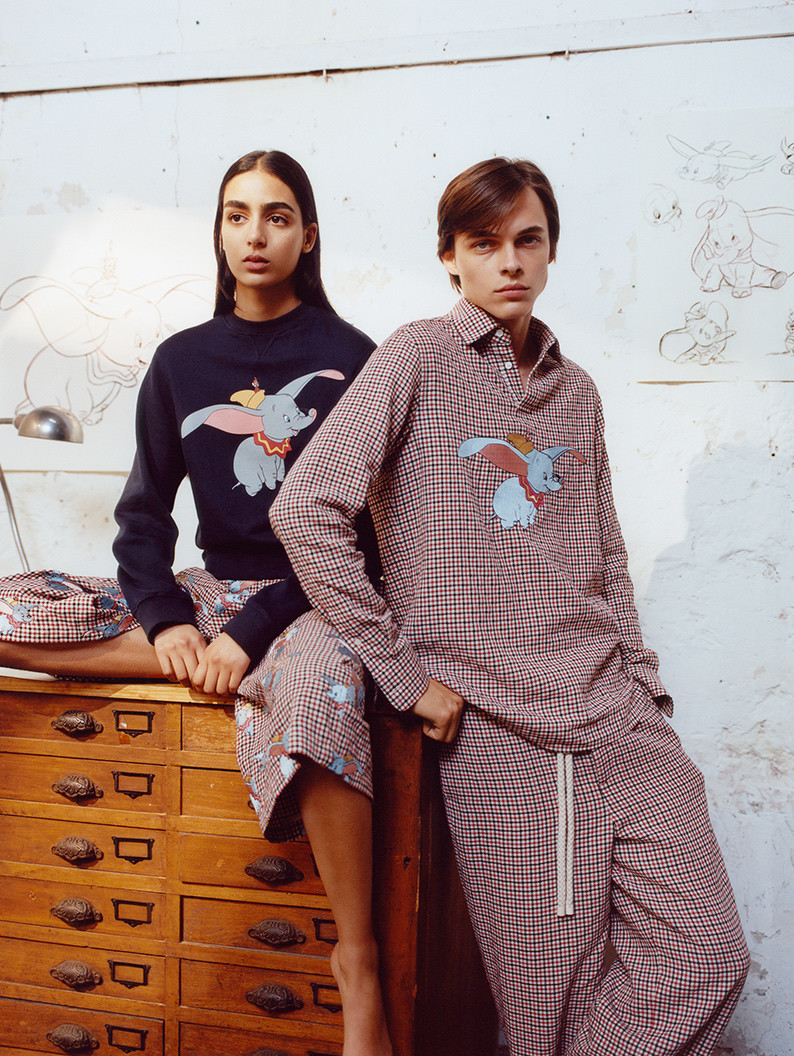 Available from March 29 in Loewe stores and online, everything happens on the site of the house. But, there is also offer to register on www.loewe.com/eur/en/dumbo (until March 24th) and maybe have the chance to be drawn to attend the presale of the capsule that will take place on March 28 in one of Loewe's shops.
All the collection on the next page ⇓
Photo Credits: Loewe