Nike React Presto Receives Character-Inspired Colorways.
The Launch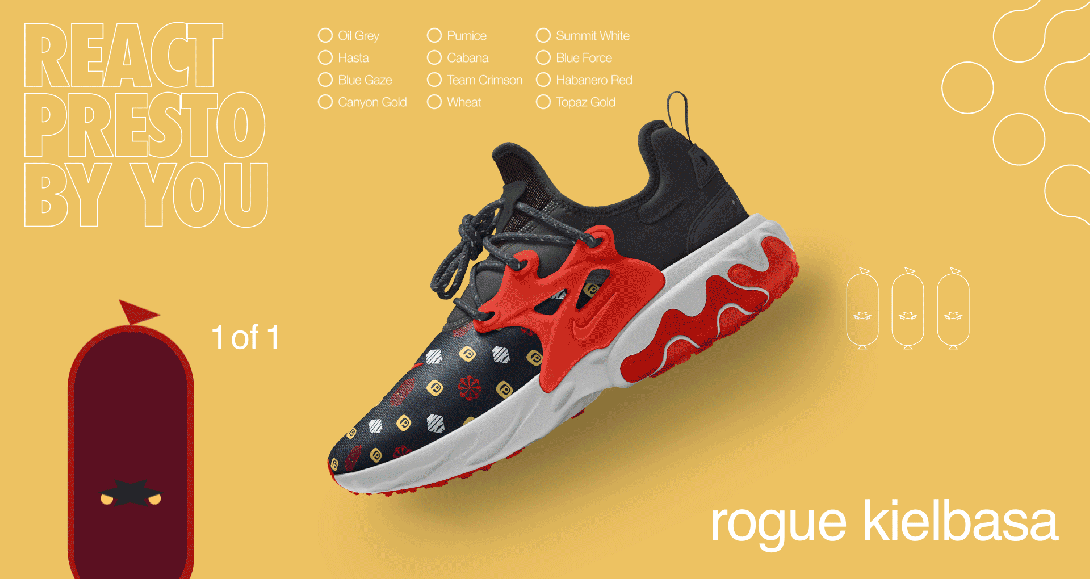 What does a bee, a cloud, a sausage, and a milkman have in common? Well, they are all part of Nike's eccentric fictional characters, created in the early 2000s to personify the Air Presto. These 4 characters (Brutal Honey, Unholy Cumulus, Rogue Kielbasa and Shady Milkman) are back.
The Cartoon Inspiration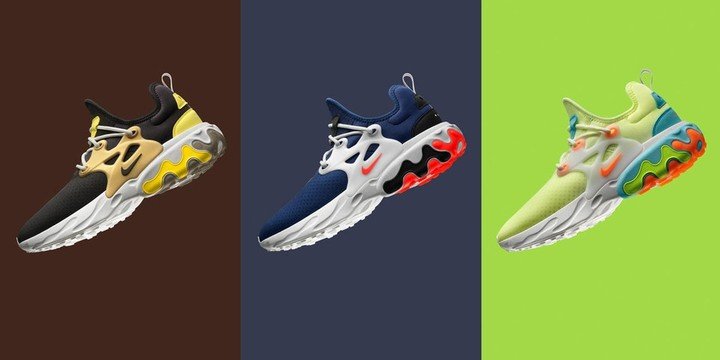 Each original Presto colorway was inspired by a particular cartoonish character that came with its own backstory. To launch the React Presto, Nike is retooling this concept, delivering new Animoji-like 3D characters to present the latest colorways.
"Brutal Honey" for instance, naturally draws inspiration for its black and yellow hues from the bumblebee, represented by an irritated insect.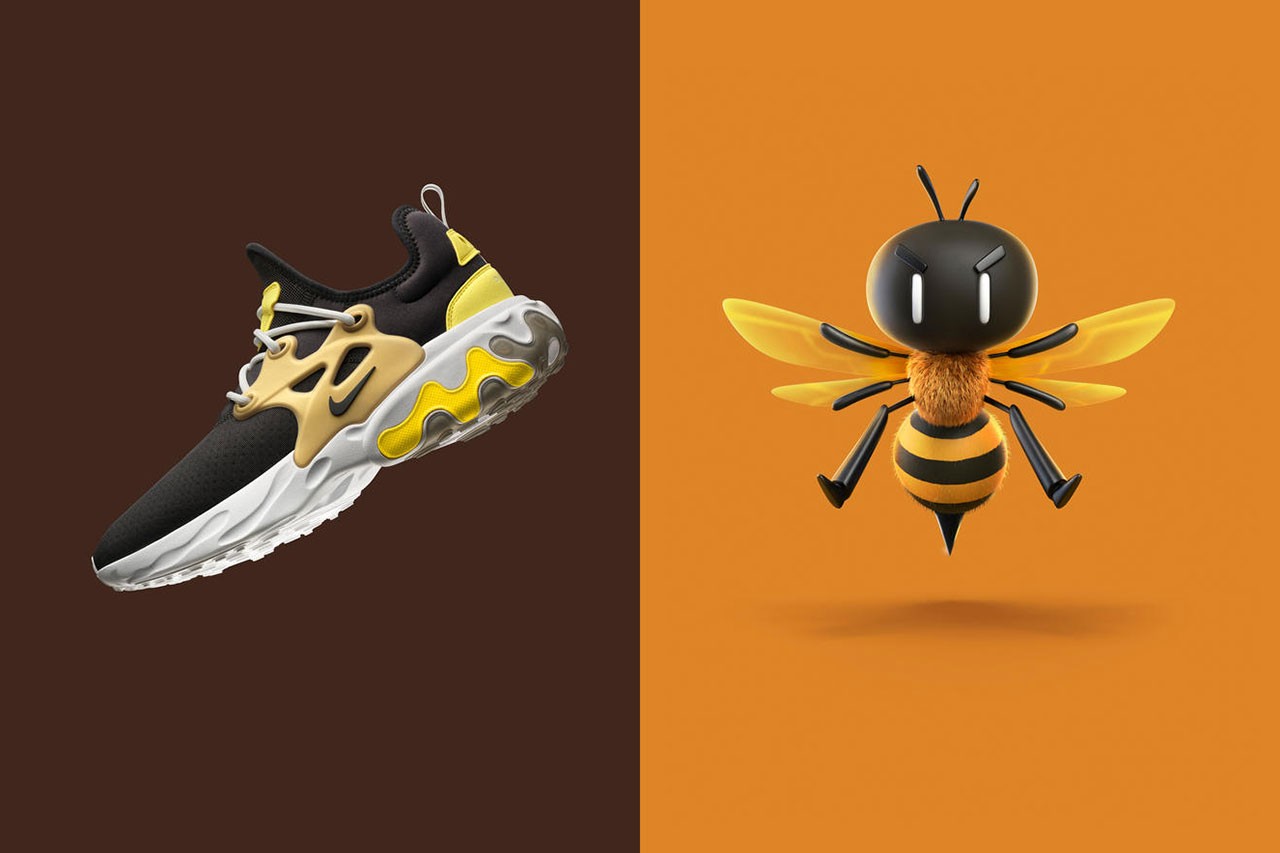 "Rabid Panda" takes some cues from a mad bear with hits of black against its white midsole and navy upper. It also features a splash of orange at the outsole to add an angry flair.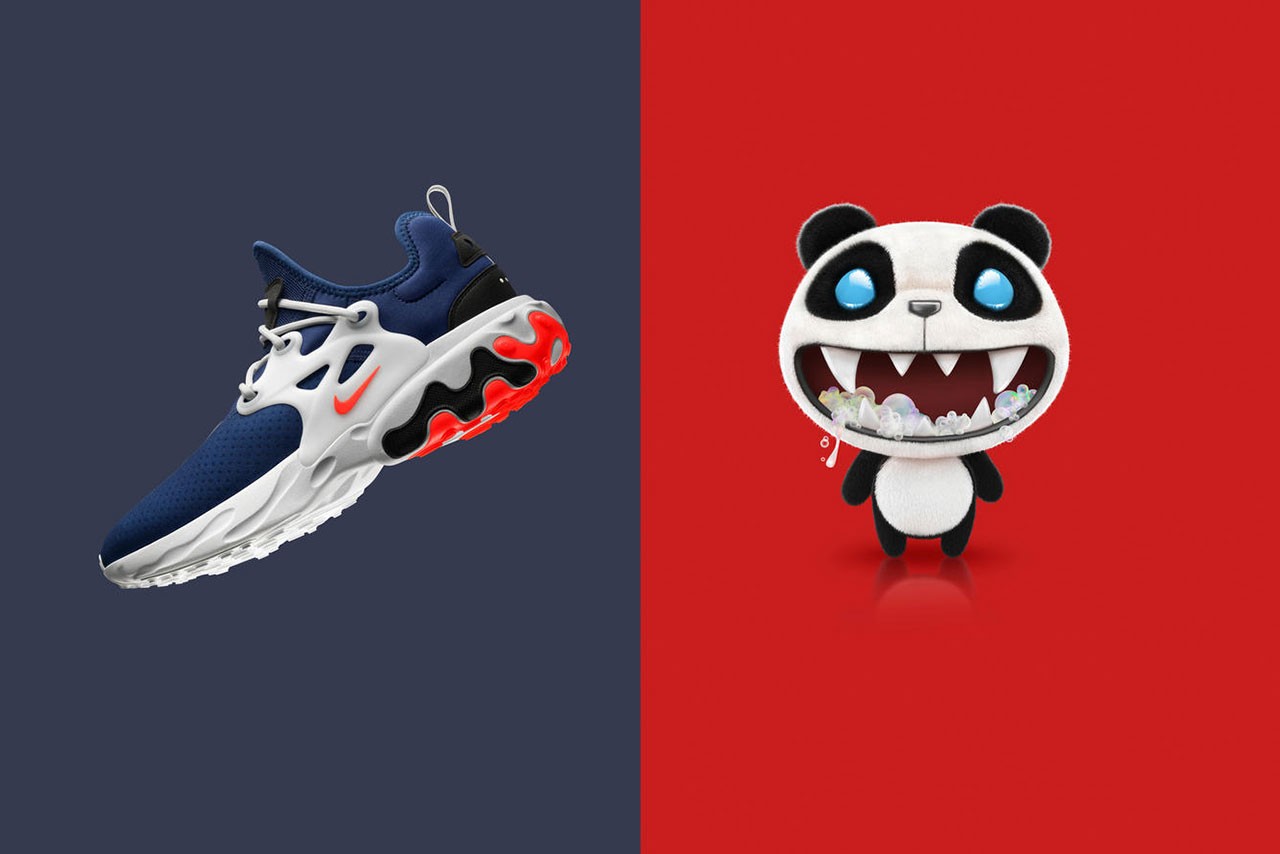 "Psychedelic Lava" incorporates pastel blends that resemble a lava lamp, delivering a pale yellow upper and orange accents grounded by a white and gray midsole.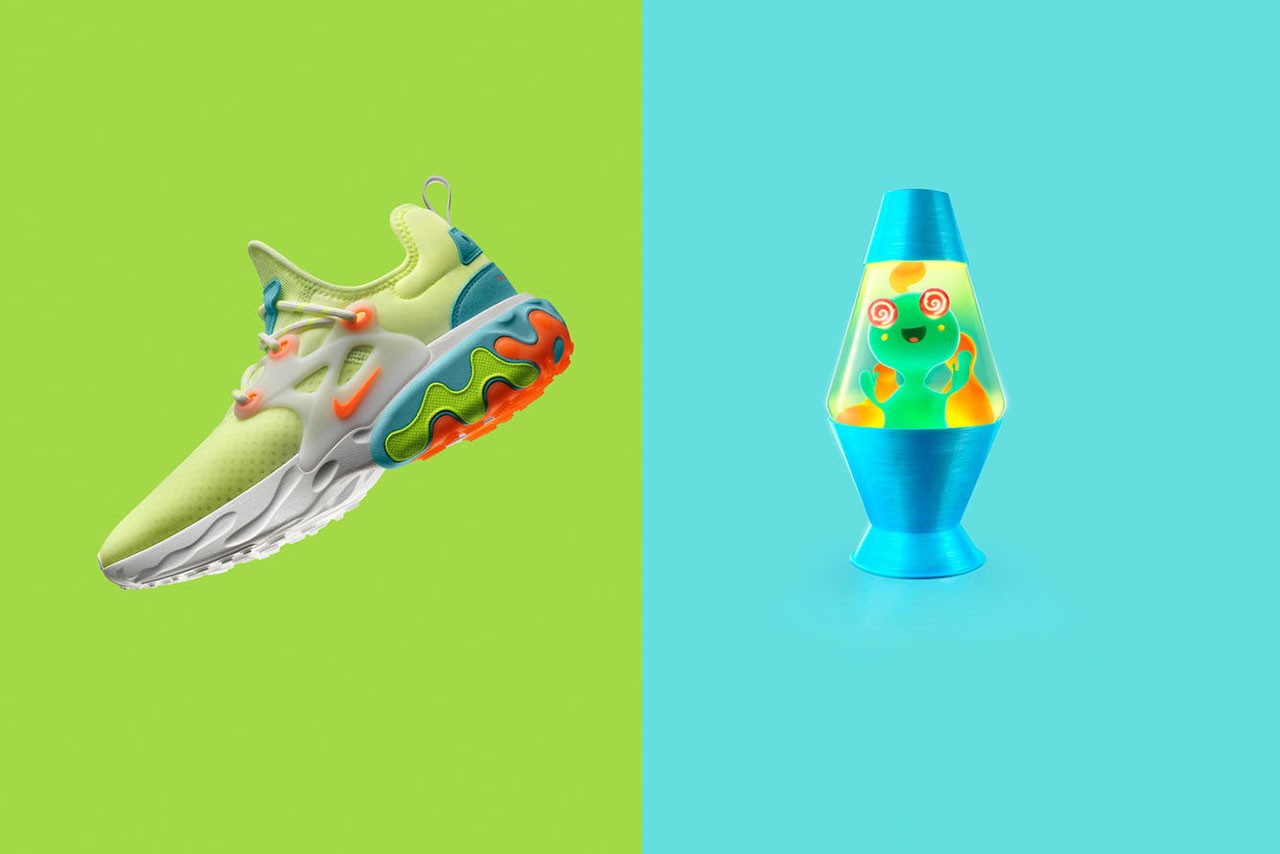 Each sneaker offers a Presto-inspired plastic lace cage and the comfy React outsole.
↓

Pictures 

on page 2 ↓