A seasonal range of genderless accessories was recently released, get ready for some bold branding
The Unveil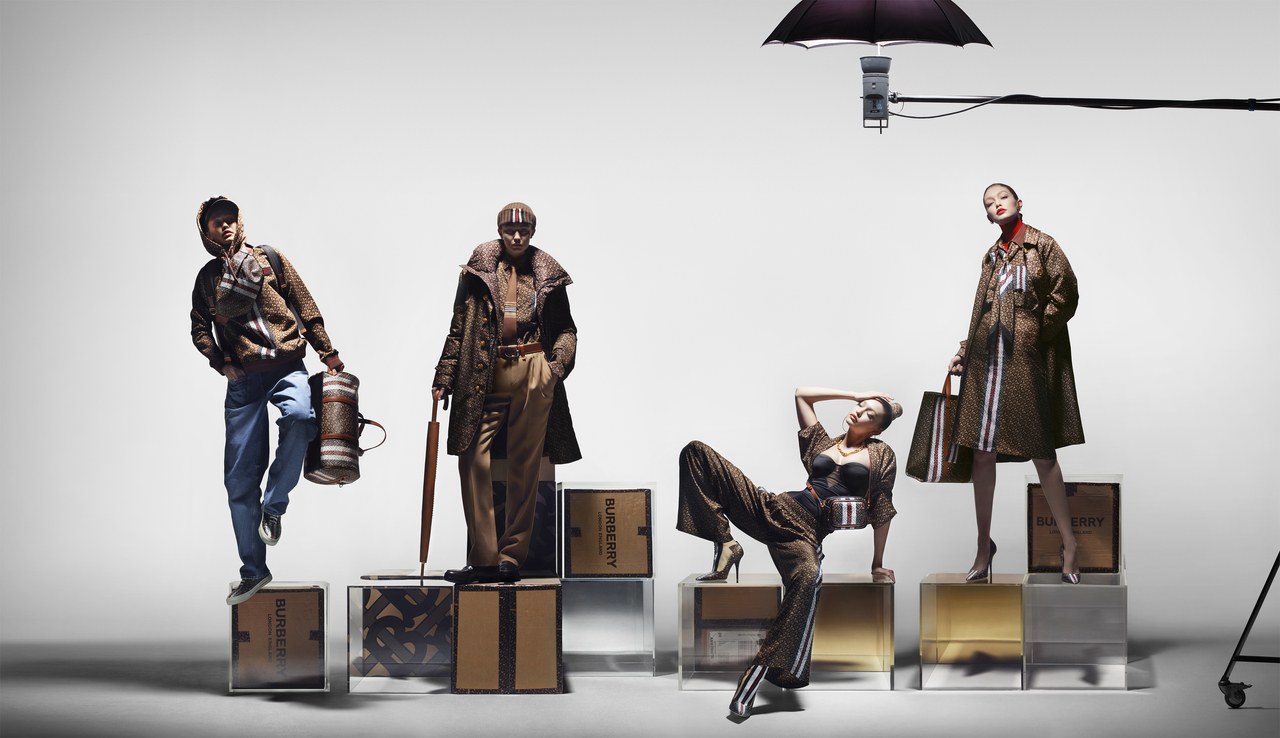 Spotted at the first Riccardo Tisci show for Burberry last September, an exclusive collection of fashion pieces and accessories feature a new monogram. In homage to Thomas Burberry, the founder of the house, this monogram is inspired by the Burberry archives.
The Quotes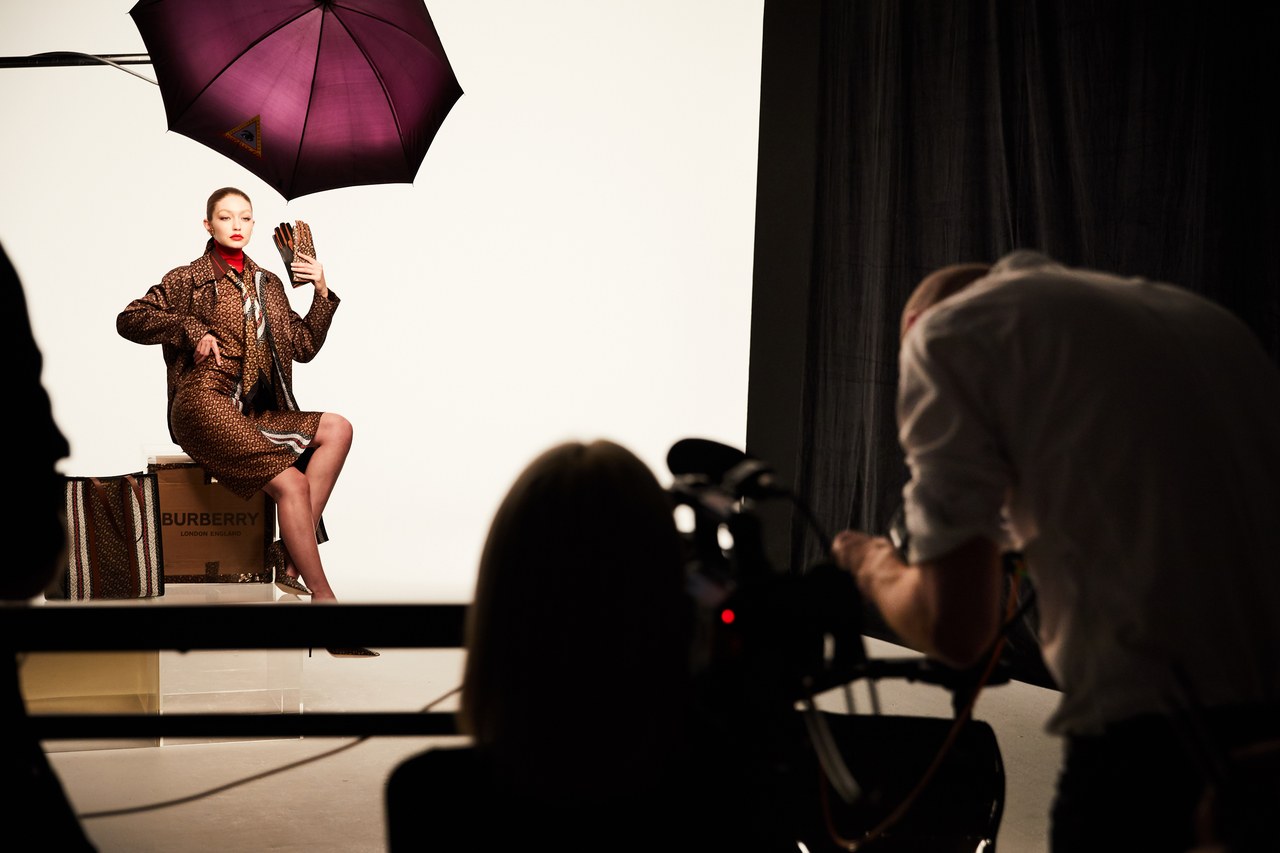 "When I started at Burberry, I spent a lot of time in the archives immersing myself in the rich history of the house, and I quickly became interested in Thomas Burberry, who was not just an inventor and innovator, but also a man, a husband and a father.When I saw an image of his initials, the design was so special and modern, that I quickly developed it into a new code for the house. A symbol that embraces not only Burberry's legacy, but also looks very contemporary. " –  Riccardo Tisci
The Collection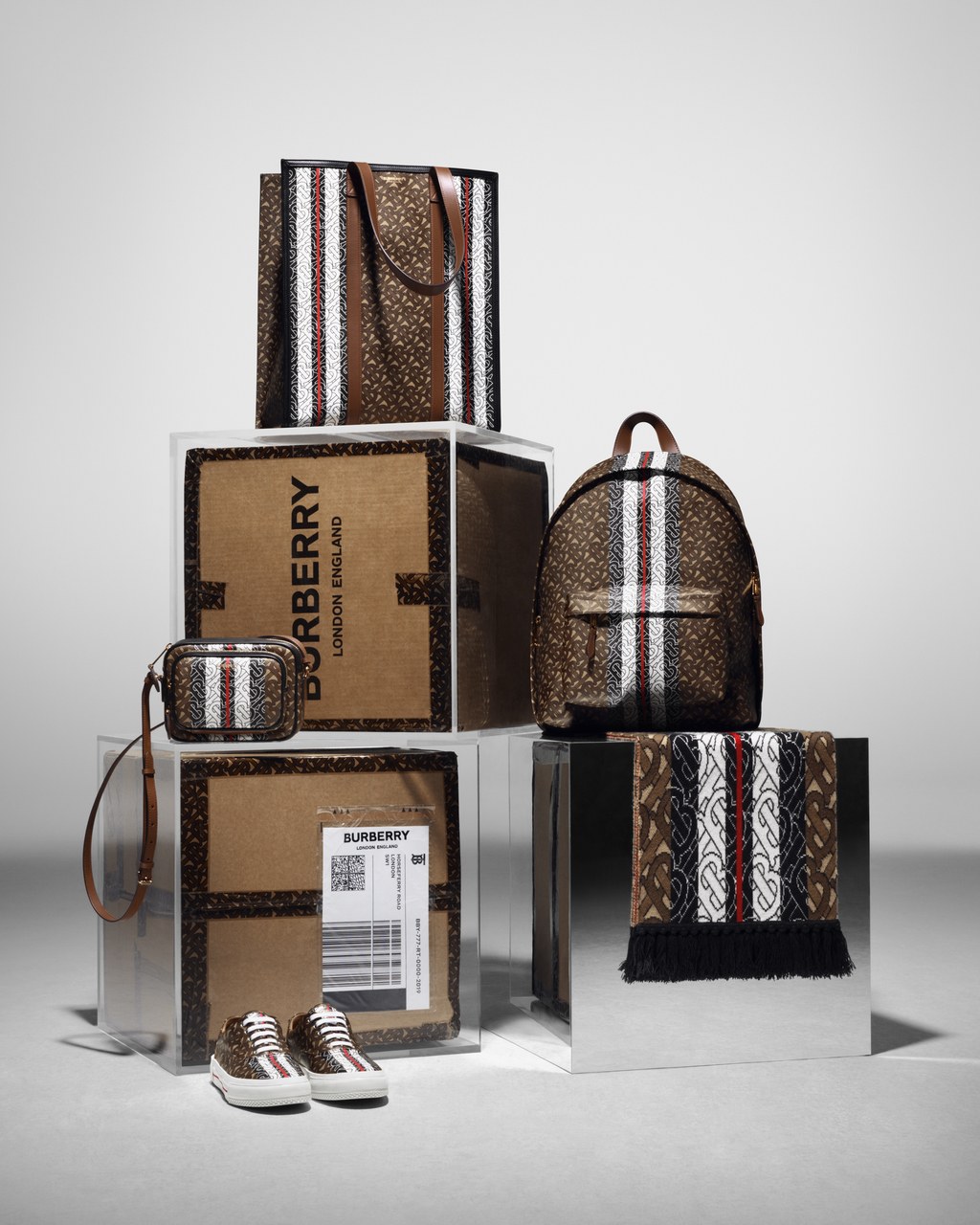 The line includes T-shirts, satin pants, hoodies, bags, and sneakers. A collection of which Gigi Hadid lends her face. It is merging Burberry's heritage signature and streetwear accents.
The monogram centers around earth-toned renditions of the interlocking "TB" initials. All of it occasionally interrupted by monochrome stripes. The capsule takes cues from multi-generational staples: The Boy, The Gentleman, The Girl, and The Lady. Each item is a blend of classic craftsmanship and contemporary graphic edge.
↓

Details 

on page 2 ↓