The fashion model has released several photos of her new swimsuit collection on Instagram.
On June 5th, Emily Ratajkowski unveiled her new swimsuit collection for 2019. The line includes new colors and new designs. In the right time for summer, she presented an incredibly sexy collection that embraces women's body curves. How could we describe the collection? Let's say bright, colorful, but definitely some HOT STUFF!
About Inamorata
The brand was created in 2017 and inspired by California, where Emily Ratajkowski grew up. Inamorata offers a body and a swimsuit section that is body-conscious and easy.
Why inamorata? Look up in the dictionary and you'll learn it means "a person's female lover."
Even if the model has a perfect body she shared an interesting point in an interview:
"I mean, yes, it is easy for me but, let me tell you, there are days when I wake up and I don't feel good. I think it's all relative, and I think that everyone can be critical of their body, it doesn't matter what you look like on Instagram. I think that confidence isn't something that comes from what you see in the mirror, it's about how you feel, as cheesy as that sounds."
Why bathing suits?
"I think one thing about the lifestyle we grew up with is in the summer you wake up and you don't put on an outfit you put on your swimsuit and you immediately go get supplies for a day at the beach. You end up spending twelve hours in your bathing suit; you go get burritos in your bathing suit. "
Ok no more talking, let's see what the "20 million followers" Instagram model has to offer!
The collection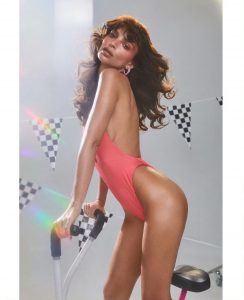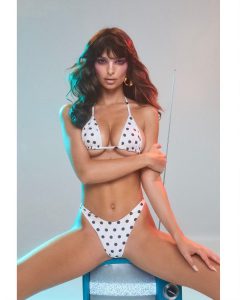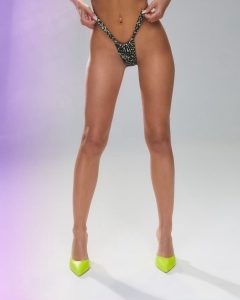 ↓

More

on page 2 ↓