The New Converse Sun-Activated "UV Chuck 70"
Converse officially launched its latest shoe collection, consisting of sneakers activated by UV rays.
Converse X Chinatown Market
Converse created the trainers in collaboration with US-based company Chinatown Market. The new pair of shoes allows you to leave the house wearing white trainers and watch them transform into a rainbow of colors as soon as the light hits them.
Under UV rays, a combination of blue, orange and pink emerges on the material, turning your feet into bright rainbows.
The Designs
Off-white Chuck 70
[metaslider id="11600″]
UV Chuck 70
[metaslider id="11601″]
The Quotes
Chinatown Market founder and designer Mike Cherman announced during an interview with Sneaker News that the technology in the new Converse collection would definitely draw attention.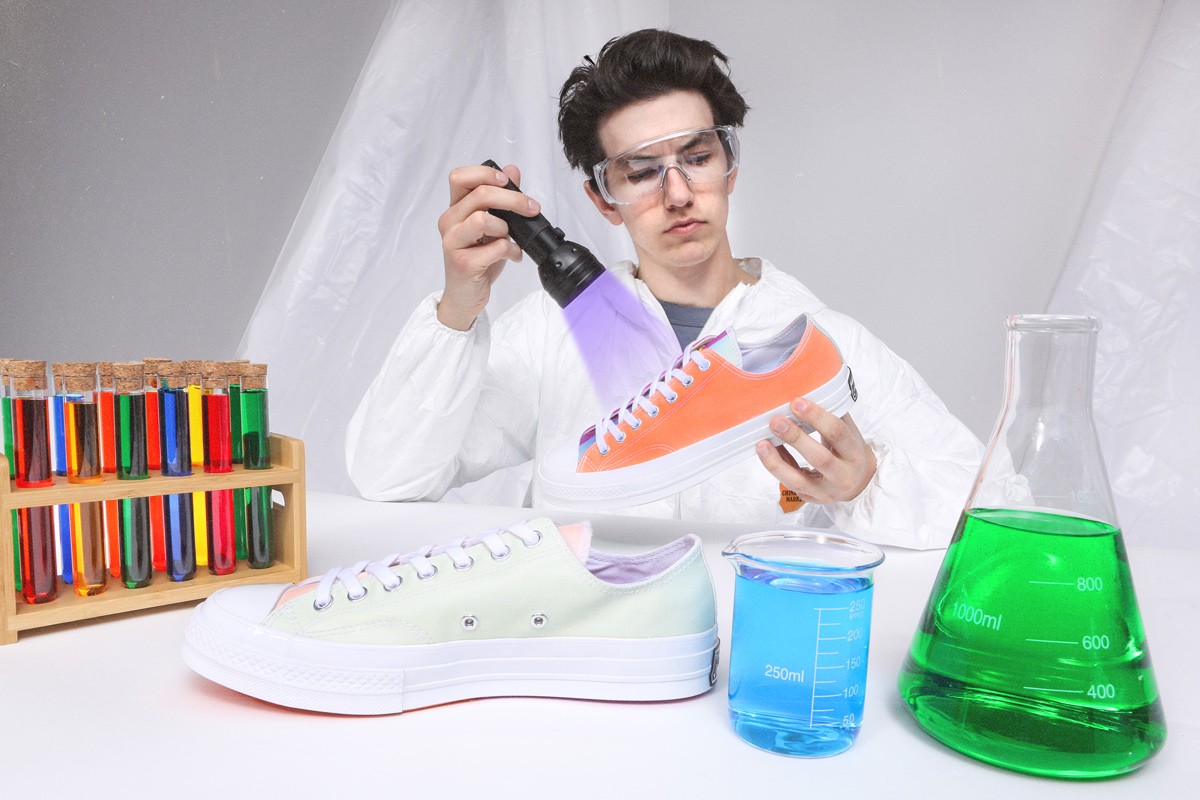 "You know, for me as a kid, when I was buying clothes, I'd always look for something with extra features or functions."

"I think that giving a kid a UV shirt, it gives them a whole other function of their shirt that they can show their friends, and it does something more than just "buy this shirt, it's got a graphic, you see what it is." It morphs, it changes, and it interacts with the user and the environment it's in."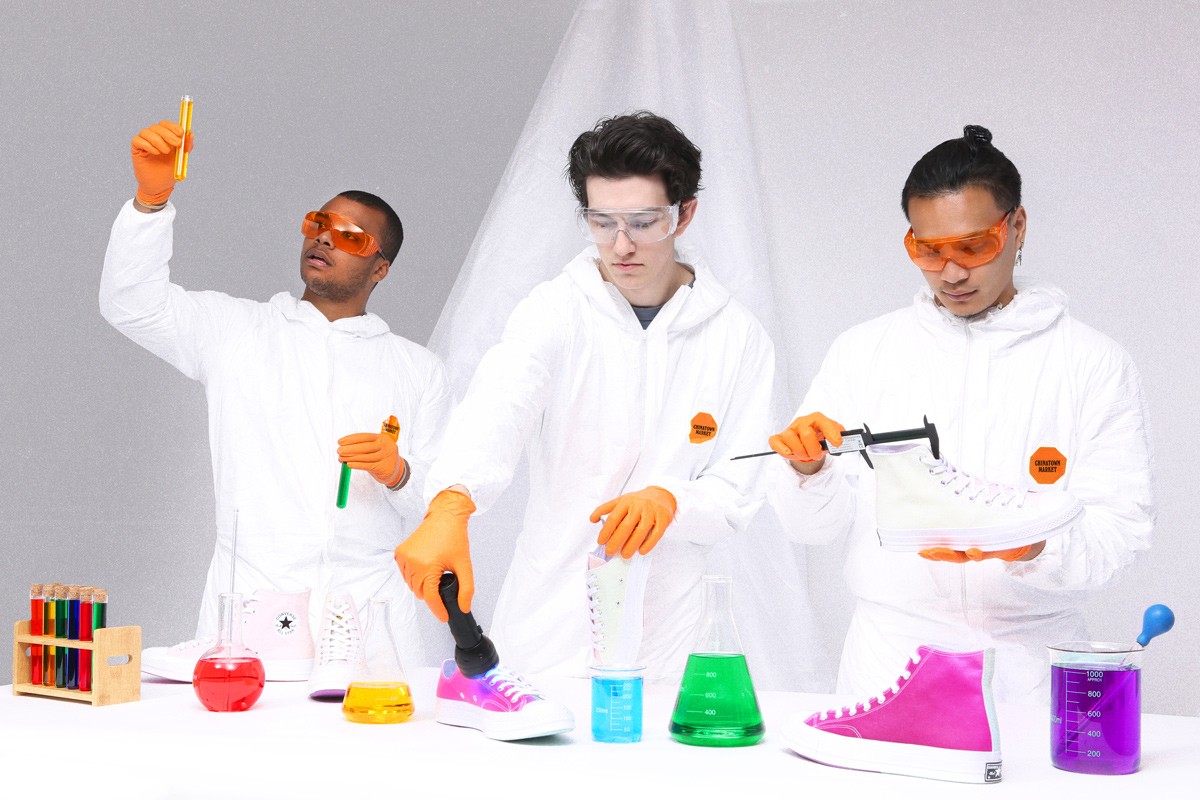 "I think that's what's so fun about this project. It makes the shoe more than just a shoe. It's a conversation piece, something that's unique to the wearer."

"These hues change in their own way, and some colors will last longer while others will last for a shorter time period. It's the beauty of the shoes: how unique they are."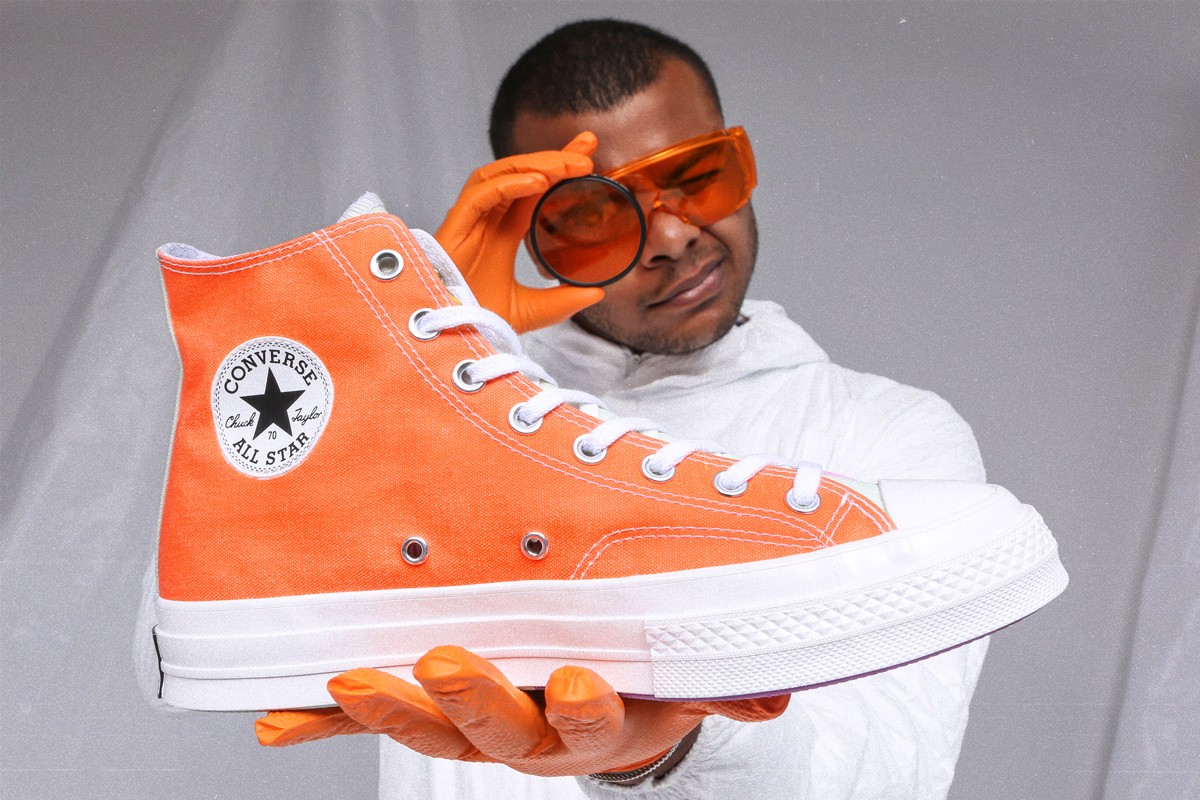 "It changes with you. You go to a music festival, the shoes are all bright and crazy in the sunlight, and the moment you step inside a tent, they go back to their pastel base and are different. That's what's so fun."
Buy It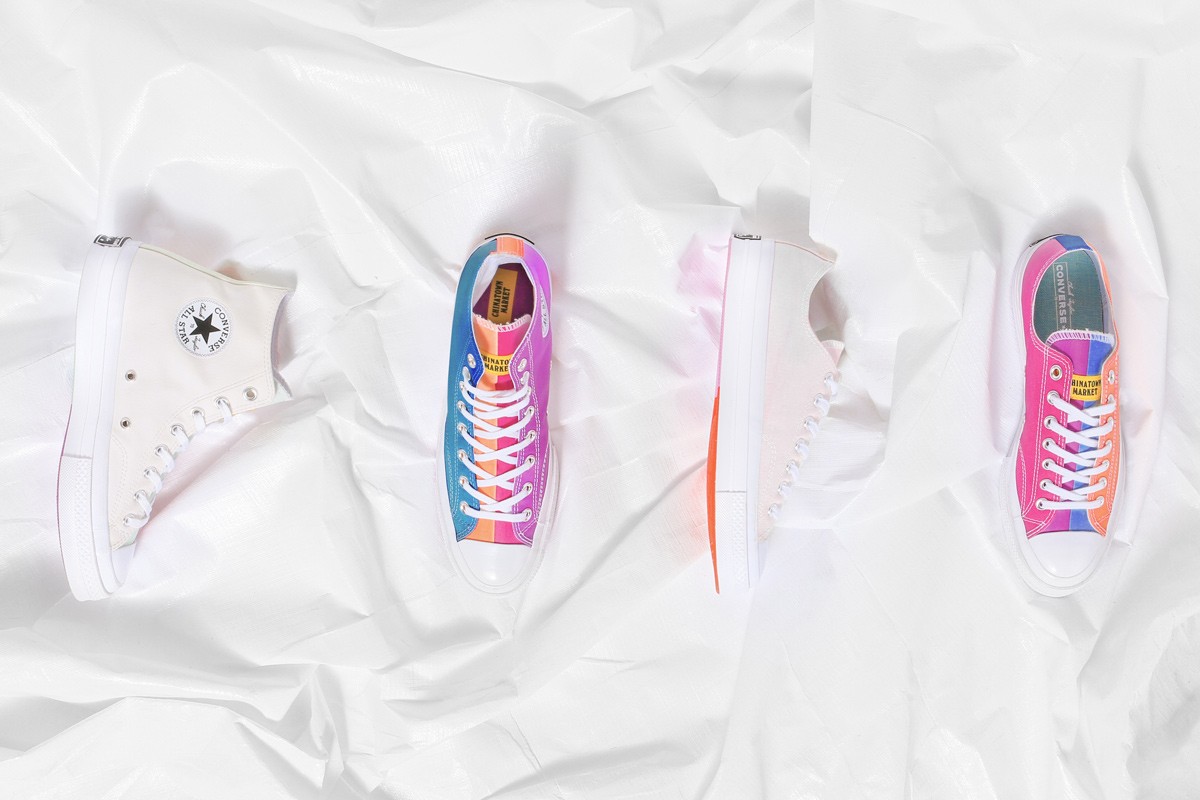 The Chinatown Market x Converse collection is already available for $100 USD
Pinterest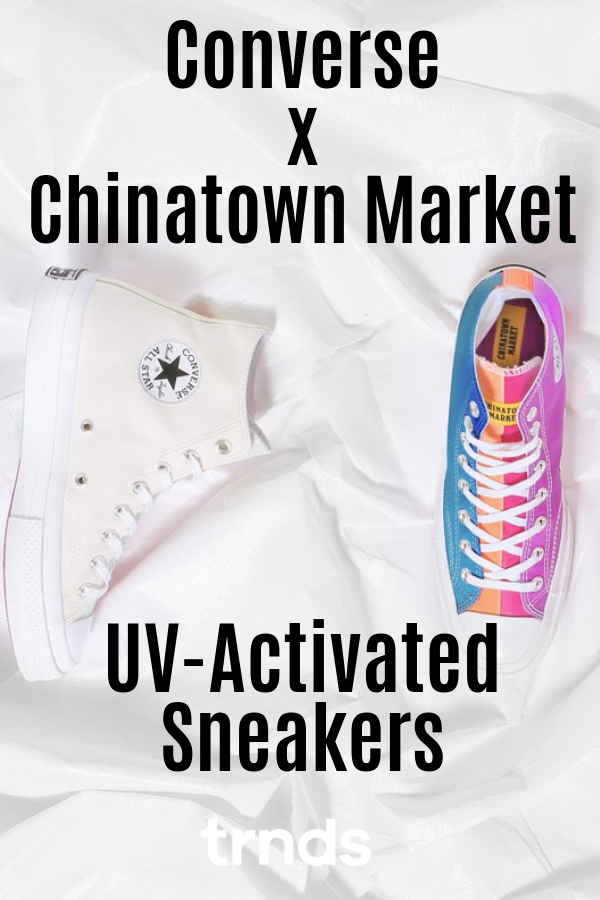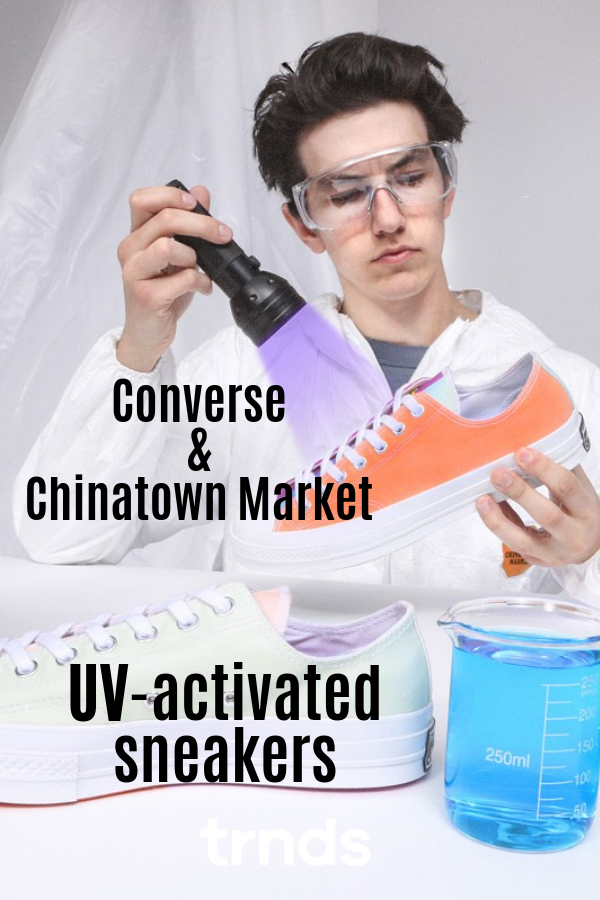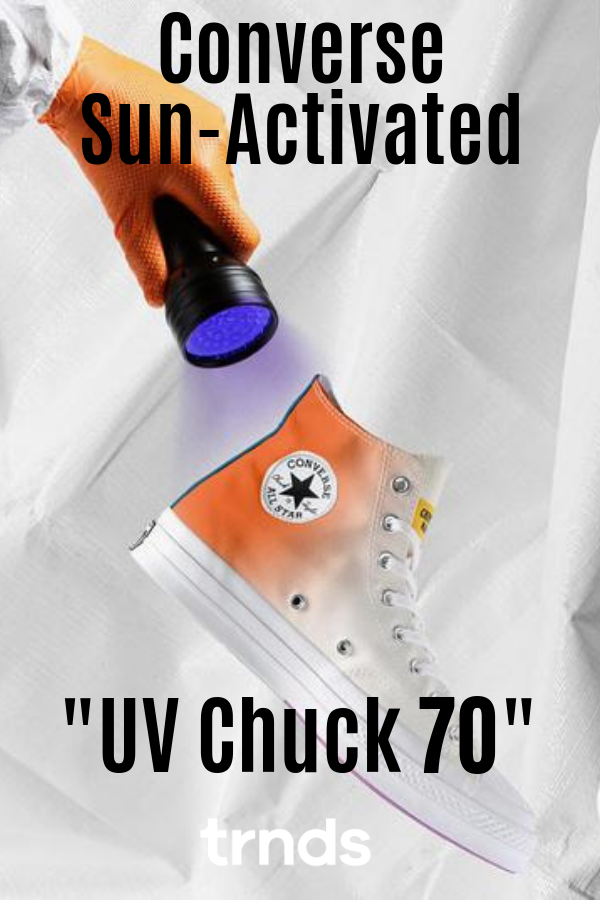 Photo Credit: Chinatown Market