Xeric & NASA have created a special edition of the Trappist-1 watch to celebrate the 50th anniversary of the Apollo 11 mission!
Diving into the stars by the dial of his watch is possible.
Take inspiration from space
A star-shaped dial and ISS-like structure, Xeric has created a watch to celebrate the 50th anniversary of the Apollo 11 mission, in partnership with NASA.
The dial is covered with a structure, a grille, directly inspired by the ISS. It represents the Cupola module. Which is "the largest observation port ever placed in space". In addition, the solar system drawn on the dial consists of constellations that revolve around the star Trappist-1, an ultra-cold star. The dome is made of hesalite, a material originally developed by NASA to resist the hostile environment of space.
Movement Wise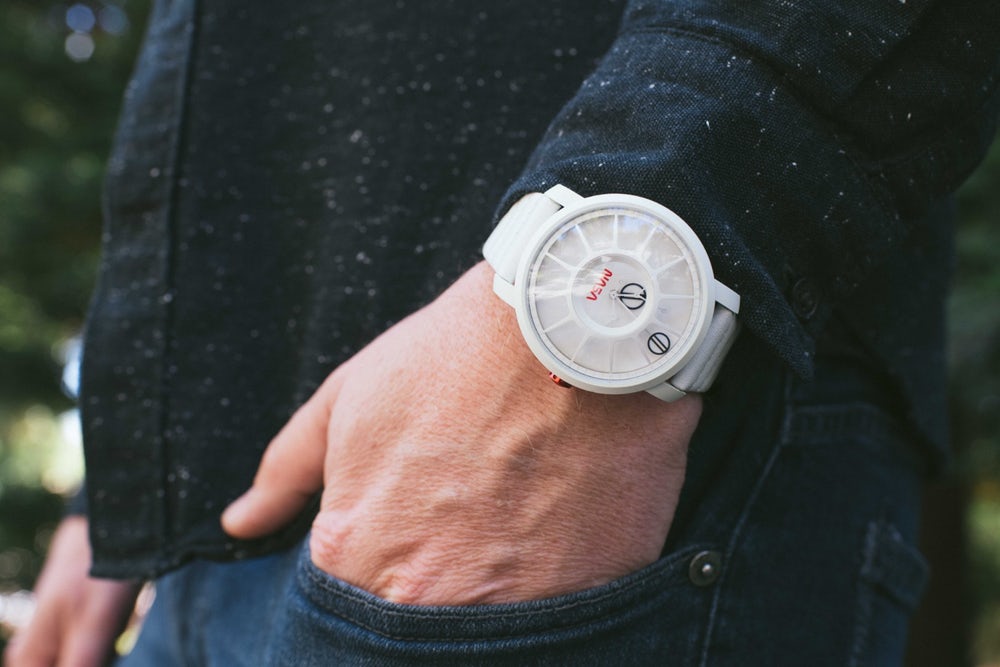 The watch has two types of mechanism, a Seiko quartz movement or an Miyota automatic movement. As a matter of fact, the Miyota charges the watch when the wearer moves and has a power reserve of 42 hours.
The bottom of the quartz versions will feature an engraved version of the Apollo 11 mission patch which shows a bald eagle landing on the moon. On the other side, the automatic version will have a custom armature with a similar design, but also revealing the rotating mechanism.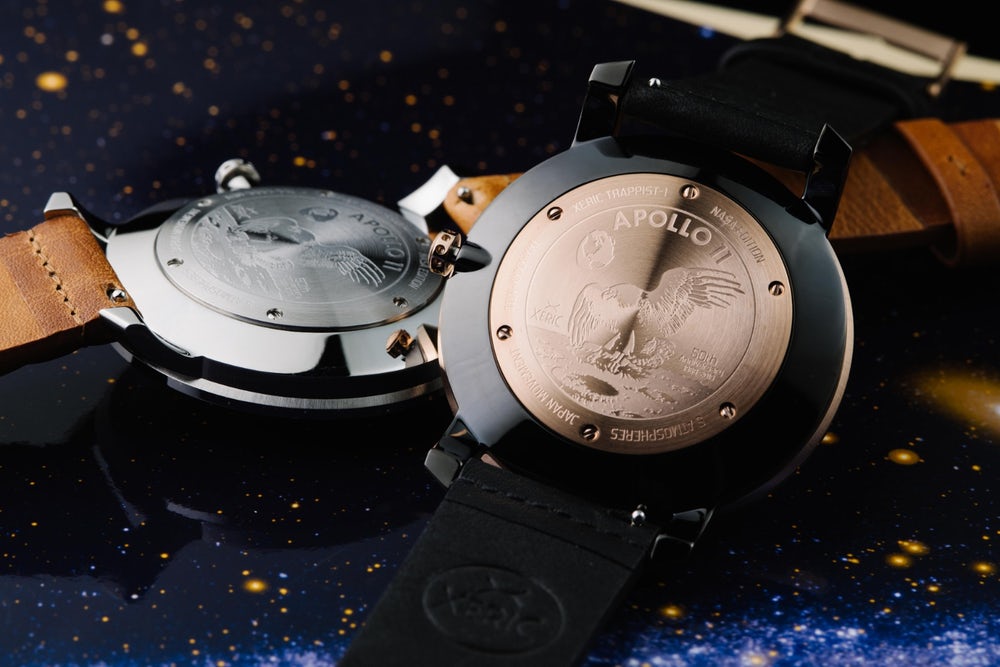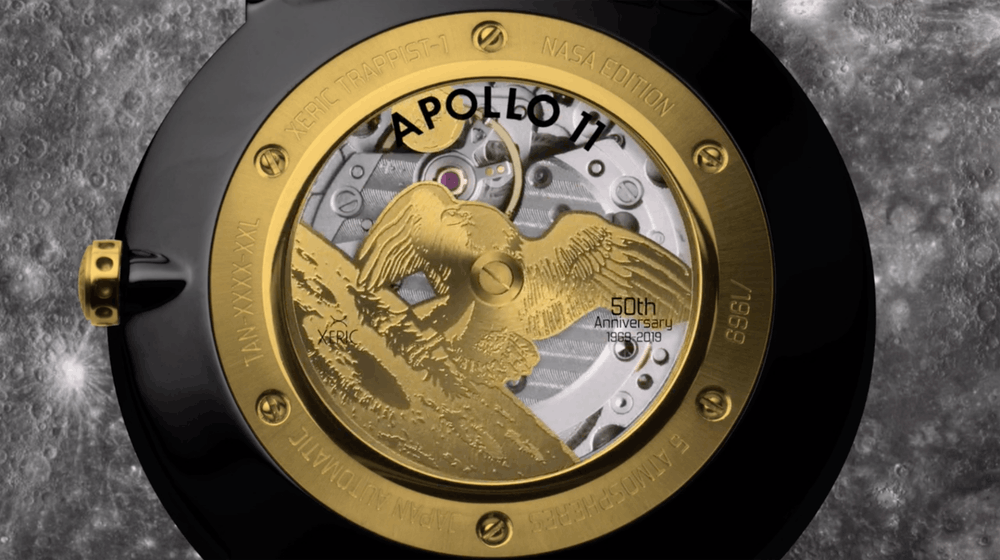 13 Models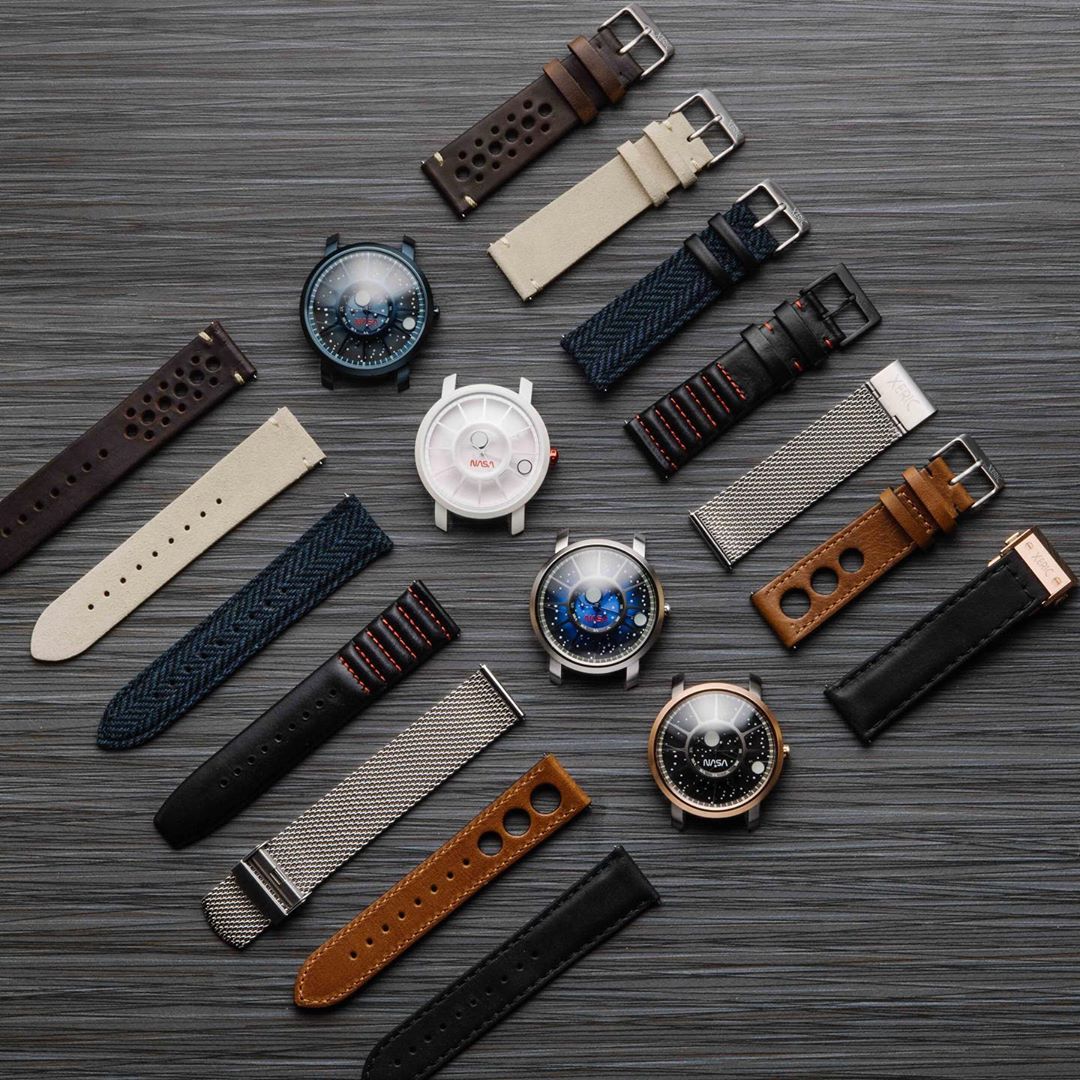 In addition, the watch is available in 13 models1(2 of which are already sold out). Each with its own custom color treatment for almost every element. From the case to the cupola frame, through the hands, the design of the dial and the bracelet. Some of these models are normal options, while others are bonus editions designed to achieve specific warranty goals.
Some details just below!
The Quotes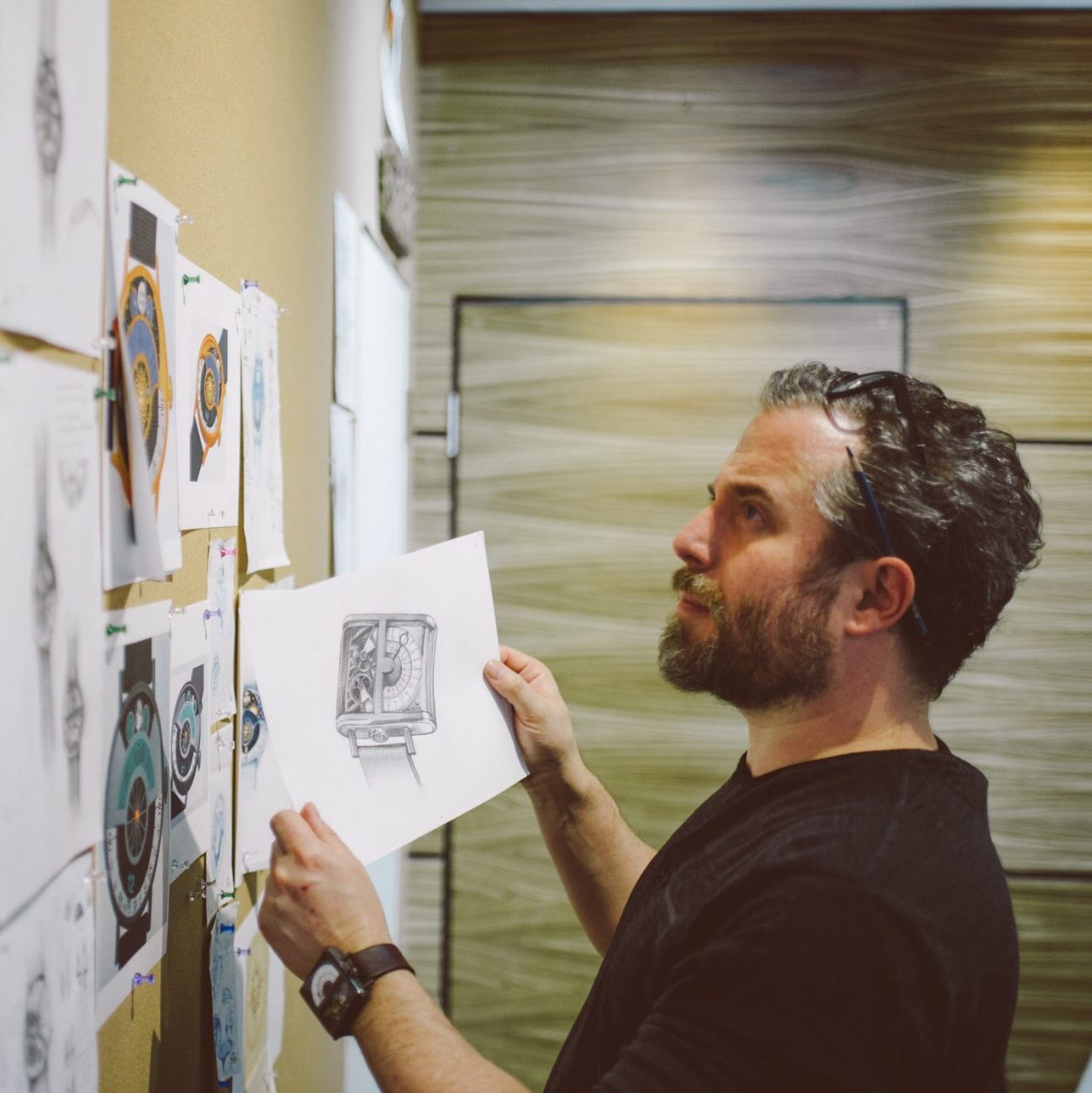 "It's like being thrown into the stars by reading the time on our Trappist-1 watch" – Mitch Greenblatt, co-founder of Xeric.

"The Trappist-1 NASA edition uses two planets in orbit to indicate the time. The internal orbit indicates the time, and the outer planet refers to the minutes" – Xeric
Pre-Order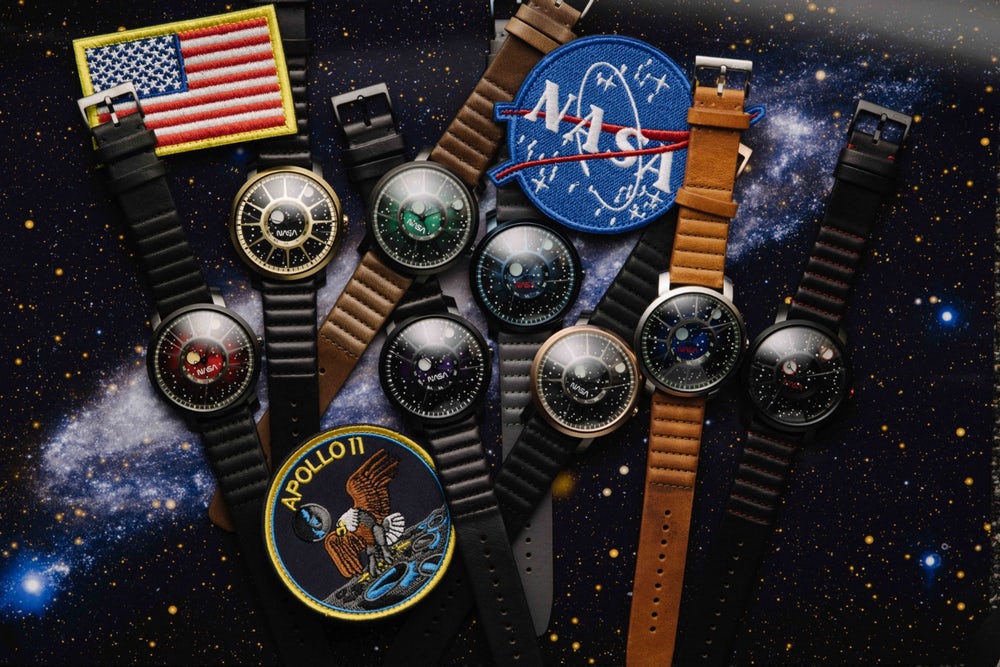 This limited edition has been the subject of pre-orders on Kickstarter. Depending on the type of watch and the date of the order, prices range from $ 169 to $ 450. Xeric also offers a 12-month "galaxy-wide" warranty. Finally, deliveries are scheduled between October and December 2019.
You should check out Affordable Rolex.
Pinterest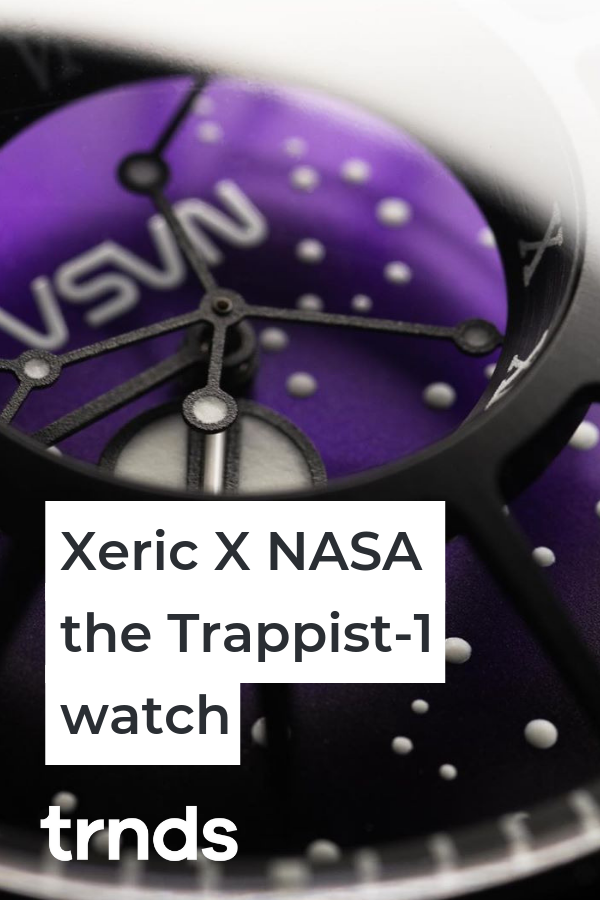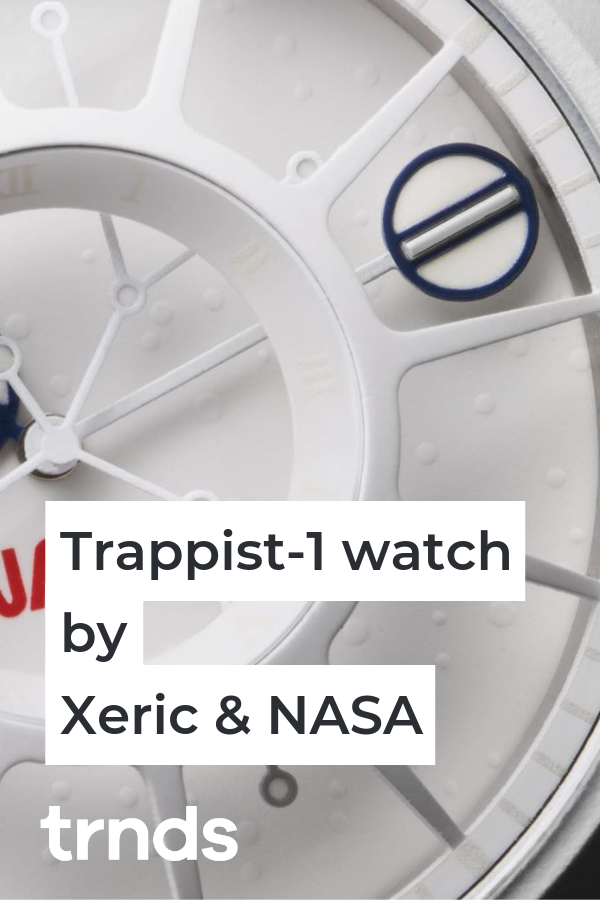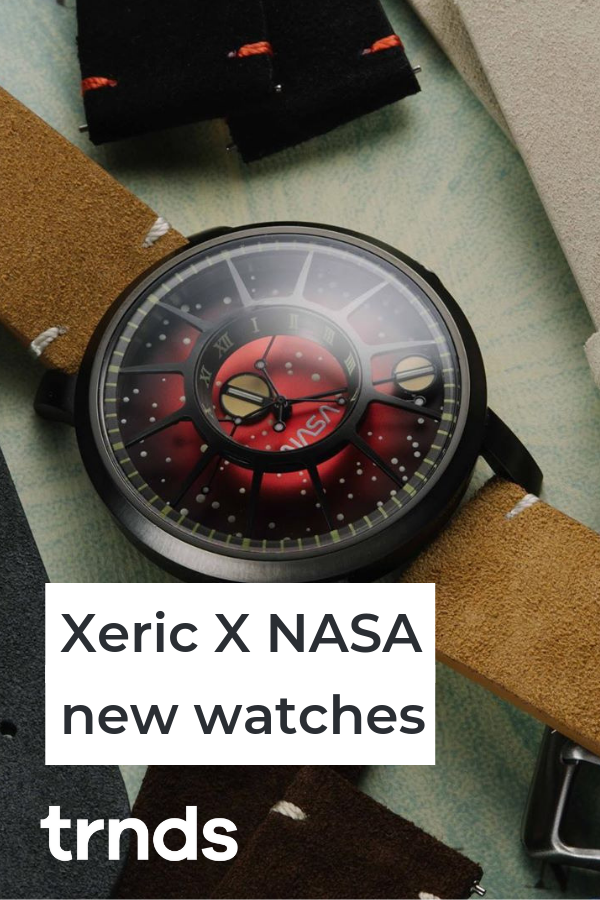 Photo Credits: Xeric