ASICS and Capcom have teamed up for a special footwear and apparel collection. It is meant to celebrate the beloved video game franchise, Rockman, known as Mega Man in the US.
ASICS x Mega Man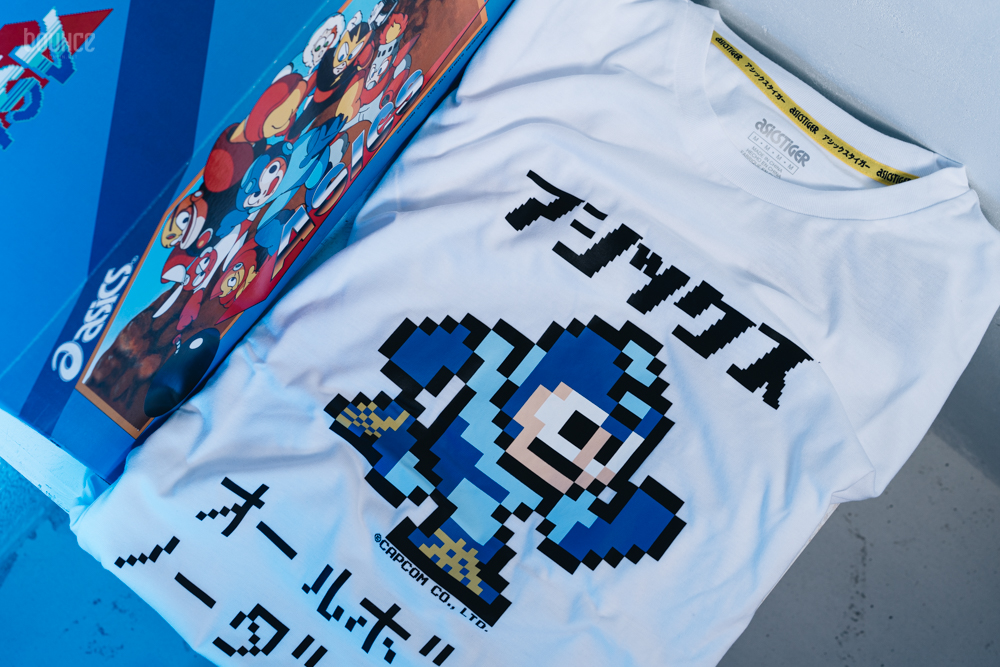 Referencing the main character, Capcom's collaborative ASICS GEL-BND collection is showcased in bold blue colorways with 8-Bit-style branding. Of course, the colors of Rockman provided the inspiration for this ASICS collection.
ASICS x Mega Man Sneakers
This is the first appearance of Mega Man in the footwear world. The sneaker features two distinct shades of bright blue. The upper of the sneaker is seemingly crafted from patent leather. Plus, the "Tiger Stripes" on the side are reimagined with the 8-Bit design.
The shoe features a pixelated style that reminds us of the Moschino x The Sims collection that dropped earlier this year.
The two tongues are different. In fact, you can see an ASICS graphic on the right sneaker and a Japanese Katakana spelling out "ASICS" on the left sneaker. "GEL" is stamped on each heel in an 8-bit style.
Moreover, the shoebox continues the homage by using the artwork from the game's original packaging. Take a closer look at the ASICS x Mega Man Sneaker in the gallery just below!
Asics x Mega Man Apparel
To complement the thematic sneakers a collection of apparel will also be released. It consists of a french terry hoodie, three tees, and a nylon gym bag. Of course, all featuring Mega Man's branding. The graphics include text that translates to "All Boss No Damage". A message displayed after a no-damage level is cleared.
Moreover, a pixelated graphic of Mega Man also hit the collection. Grab a detailed look at the Capcom and Asics apparel collection just here.
Release Date
Capcom's entire Mega Man collaboration will release on November 1 at Japanese retailers like BILLY's Tokyo. Moreover, the sneaker will be available at some retailers such as SNS.
Pinterest