A lot of popular rappers have made their way into the fashion world! For example, Kanye West, Moha La Squale and even Cardi B have released some sort of fashion collections. Now, it's Bigflo & Oli who collaborate with "Le Coq Sportif" to launch their own sneakers.
Street style sneakers
After their music and their Visionnaire clothing brand, Bigflo & Oli are launching sneakers! For the group, it's a big step forward into the world of fashion. To create the Bigflo & Oli sneakers, the two rappers teamed up with Le Coq Sportif.
Bigflo & Oli have sold over 1 million Bordel albums. Their popularity is rising, especially in France. The two rappers posted a funny video on their Instagram account to announce the upcoming release.
"We will release our own pair of sneakers in collaboration with @lecoqsportif", they happily announced. The brothers from the south of France have imagined a street-style sneaker featuring a lot of colors.
The Bigflo & Oli x Le Coq Sportif sneaker feature a white upper with splashes of primary colors such as blue, red and yellow. The shoe also sports a pretty thick sole. Take a look at the pair just below!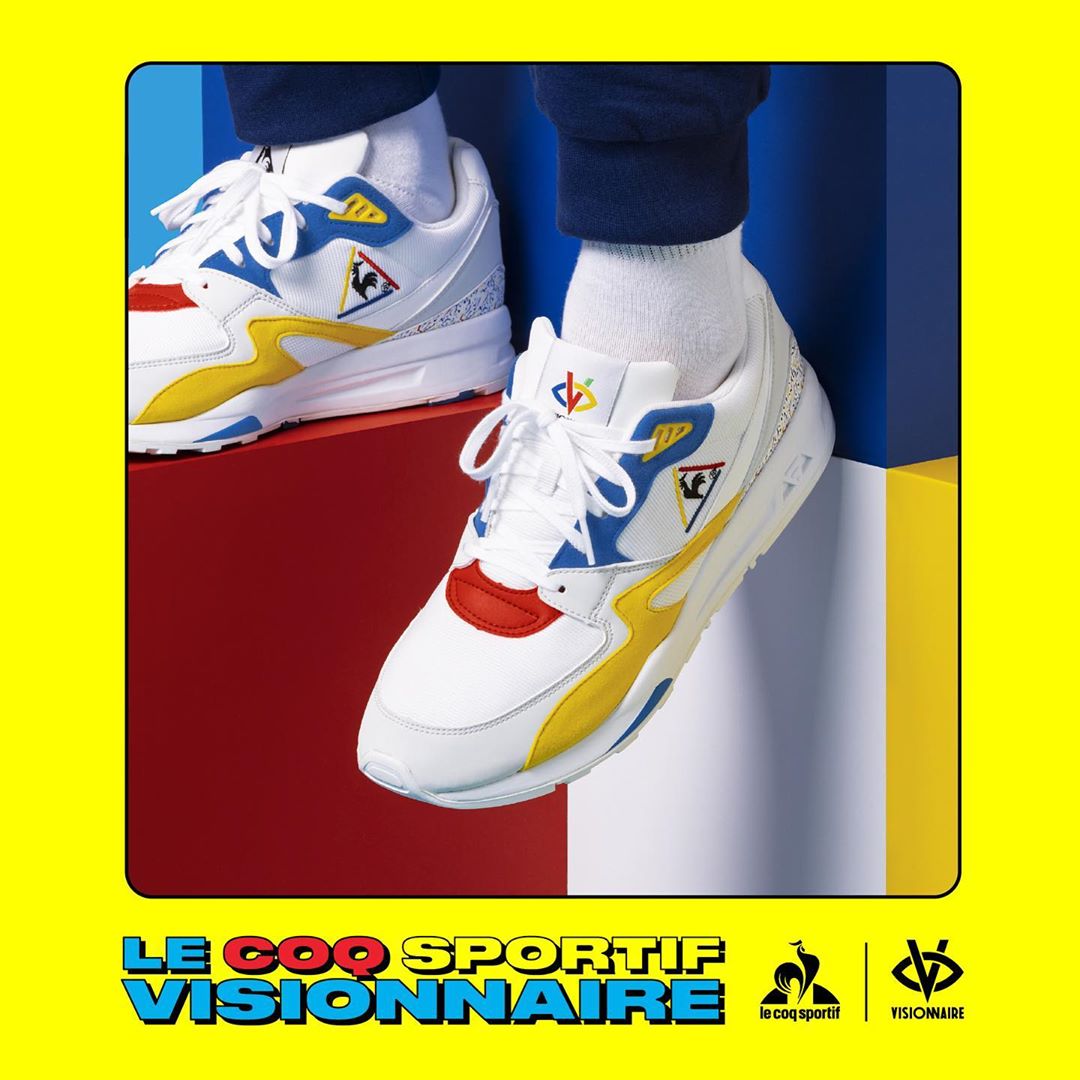 Bigflo and Oli Quotes
"It's too classy, ​​we're too proud"
"Another kid's dream we realize thanks to our fans."
Bigflo & Oli Sneakers Release Date
The official release date has been set. You will be able to shop the pair of sneakers imagined by Bigflo & Oli on October 30. They will be available on both Courir and Coq Sportif websites. Stay tuned for more info!
For those who currently are in the French Capital, Bigflo & Oli will open a pop-up store in Paris from October 25 to 28 to offer the latest products of their brand Visionnaire. They will also perform in concert on October 26 at Paris La Défense Arena.
Pinterest