Recently, Supreme and Nike released their most expensive collaborative sneaker, the Air Max 95 Lux, which was priced at $500 USD. Now, both brands are supposedly working together to create a Supreme x Nike Air Cross Trainer 3 sneaker. It should hit the shelves in 2020.
Supreme x Nike Air Cross Trainer 3
The Air Cross Trainer 3 Low is a rarely seen silhouette from Nike's '90s archives. Supreme intends to bring back this heritage model with a bold up-to-date makeover.
Thanks to @supreme_leaks we now have a first look at these upcoming sneakers. Take a closer look just below!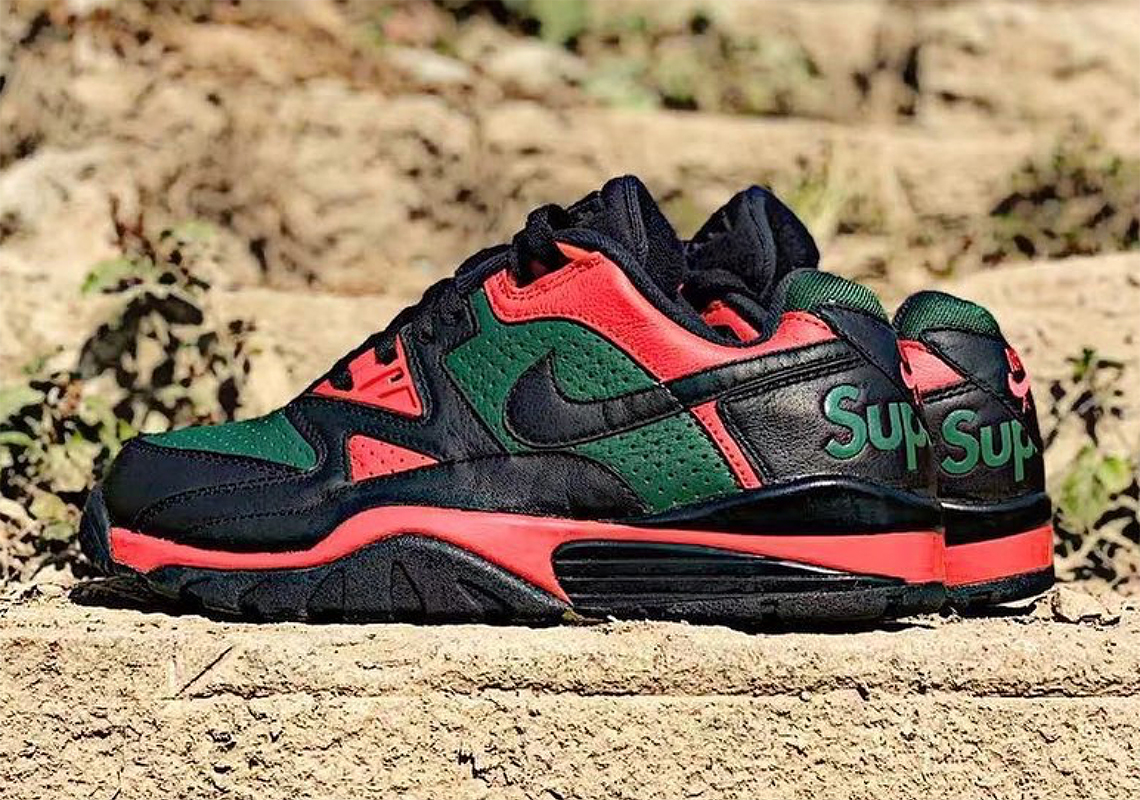 The colorway lends itself to the high-end atmosphere, reminding us, in some ways, of the colors the Italian fashion house Gucci.
The shoe features a full leather upper with both perforated and smooth panels. Bright, contrasting colors accentuate each piece of this heavily layered sneaker. The two-tone midsole features three unique pieces.
Moreover, a large embossed Supreme graphic graces the heel.
Thanks to its versatile styling, the Supreme Air Cross Trainer 3 will be a wise choice for all occasions.
Plus, we have heard that "White/Pine and Green/University Gold" models will also be released.
Release Date of the Air Cross Trainer 3
This certainly won't be the first time that Nike will unearth an archival design through a collaboration with Supreme. But this time, both brands have chosen one of the most unexpected models on which to work. In fact, The Nike Air Cross Trainer 3 hasn't been seen in well over a decade.
The Supreme x Nike Air Cross Trainer 3 Low is rumored to be released in the spring of 2020. The retail price will supposedly be set at $130 USD.
As of now, we don't have more information to share. But, stay tuned, we will keep you updated with new leaks. In the meantime, you might be interested in taking a look at Supreme x Nike Fall 2019 Collection set to release on November 28.
Pinterest