It is not the first time that we see a Hello Kitty x Herschel Supply collaborative collection. But this time, it is inspired by Kawaii culture also known as the Japanese culture of cuteness. The result provides you with one of the cutest ways to travel.
Collaborative History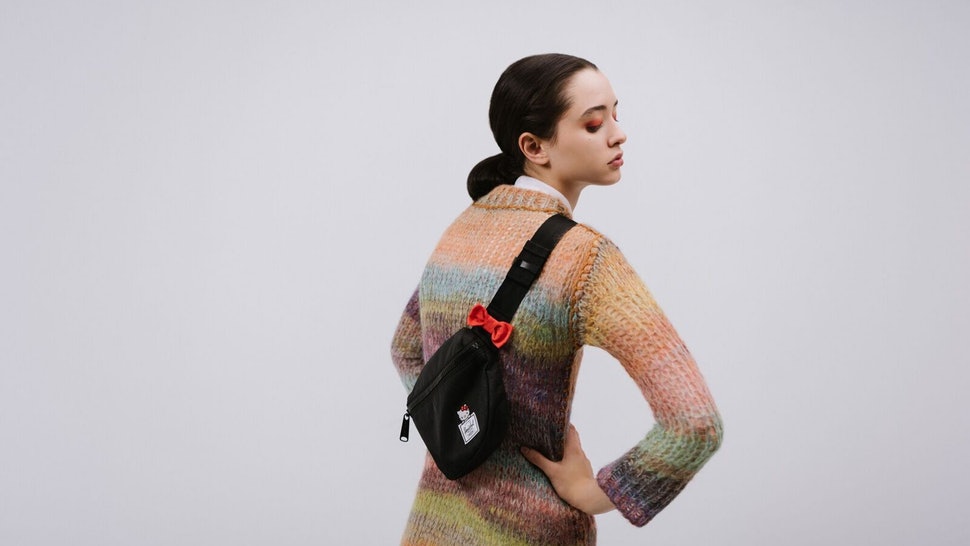 Earlier this year, in celebration of Hello Kitty's 45th anniversary, Sanrio has teamed up with Herschel Supply for a limited range of backpacks, fanny packs, and duffle bags. The collection featured some of Herschel Supply's most popular styles such as the Nova Mini, Nova Small, Nova Mid-Volume, Novel duffle, Cruz crossbody and the Fifteen hip pack.
Recently, Herschel Supply has partnered with Hello Kitty for another holiday collection. All bags are now inspired by Sanrio's celebration of friendship, kindness and kawaii culture.
Hello Kitty x Herschel Supply collection
In this new Hello Kitty collection, you can find fanny packs, backpacks, and crossbody mini bags. Each item features one of the two print options. Either a subtle tonal Hello Kitty logo or a colorful Hello Kitty cherry and pineapple print.
Moreover, each bag comes with a real-life version of her iconic red bow tie. The collection also features Herschel's durable construction, which makes it perfect for traveling. You'll have a cute and resistant bag to rock at the airport.
Finally, in terms of color palette, we can find red, black, white, purple, light blue and "Cameo Rose," which is pastel pink.
Take a closer look at the lookbook in the gallery just below!
Buy Herschel x Hello Kitty
The new Hello Kitty collection is already available on Herschel's website. Prices range from $35 to $75 USD.
If you like Hello Kitty supply, you'll definitely want to take a look at the latest Hello Kitty x Anti Social Social Club collection. Which, by the way, sold out in less than 24h!
Pinterest