It's official, winter season is upon us. You can now celebrate these colder days with the latest Missguided collection of matching sweaters for dogs. It's also a great opportunity to take a cute Instagram picture with your lovely friend.
Matching sweaters for dogs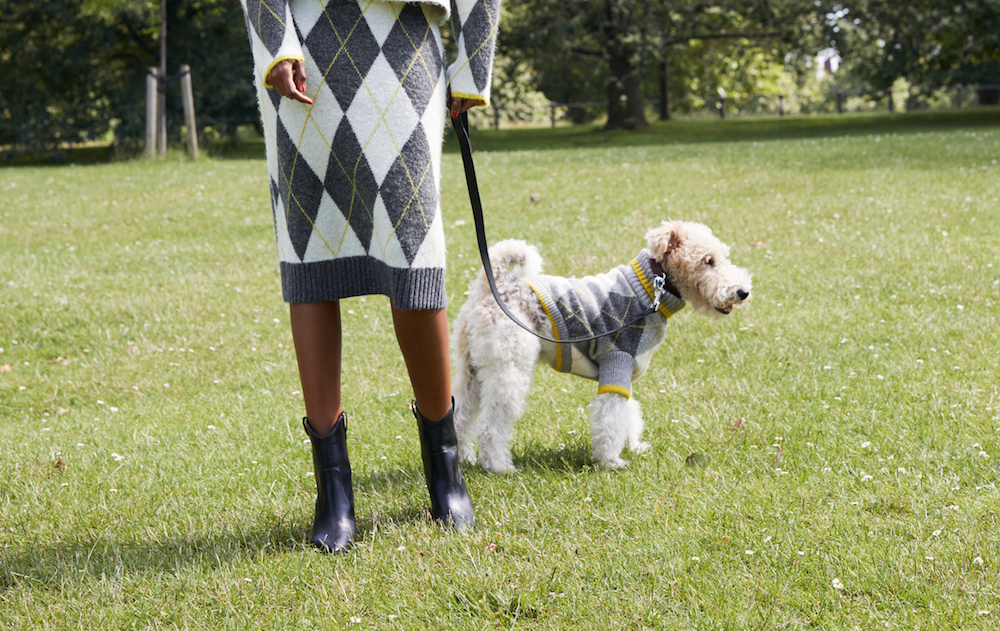 Winter is actually a desperate quest to stay warm! So, you are always on the search for the coziest sweaters, hoodies, and turtlenecks to protect you from the cold.
But, don't forget that if you are cold, then your dog probably is too! The ready-to-wear brand Misguided has understood this concept and came up with an initiative that will make you smile.
In fact, since H&M and Pringle of Scotland launched matching dog knits, the trend seems to have caught on. That's why fashion retailer Missguided has decided to launch its own matching sweaters for dogs collection.
No reason to blame them. Who doesn't want to wear a matching outfit with their lovable Labrador, Jack Russell or cute Chihuahua? We will walk you through Missguided's latest collection of matching dog clothes.
Beat winter in style!
Misguided Dog Sweaters Collection
The collection includes several pieces such as a basic white sweater, a gray hooded cardigan, and a beige turtleneck sweater. Each item comes with a matching version for dogs available in 3 sizes: Small, Medium and Large.
The small size knit will fit Chihuahuas, Dachshunds and small Yorkies. The medium will work for Jack Russells, Border Terriers, Yorkies, Mini Schnauzers, Pugs, Mini Poodles, Cavaliers and small Cocker Spaniels.
Finally, the large size will fit larger Westies, big Cocker Spaniels and Beagles.
Take a closer look at the Missguided dog sweaters in the gallery just below!
Moreover, Missguided also unveiled a small range of festive sweaters for Christmas. Picture yourself opening gifts side by side with your lovely dog, dressed in the same clothes.
Buy Missguided Sweaters for dogs
Missguided Dog sweaters are already available on the brand's website. Prices range from $17 to $21, which makes this collection pretty affordable.
Pinterest