After the success of their last pink-filled capsule collection release back in August 2018, ASSC and Hello Kitty joined forces to launch a second clothing collaboration. The latest Hello Kitty x Anti Social Social Club collection sold out in record time. Even ASSC didn't expect it to do so well.
Successful Collaboration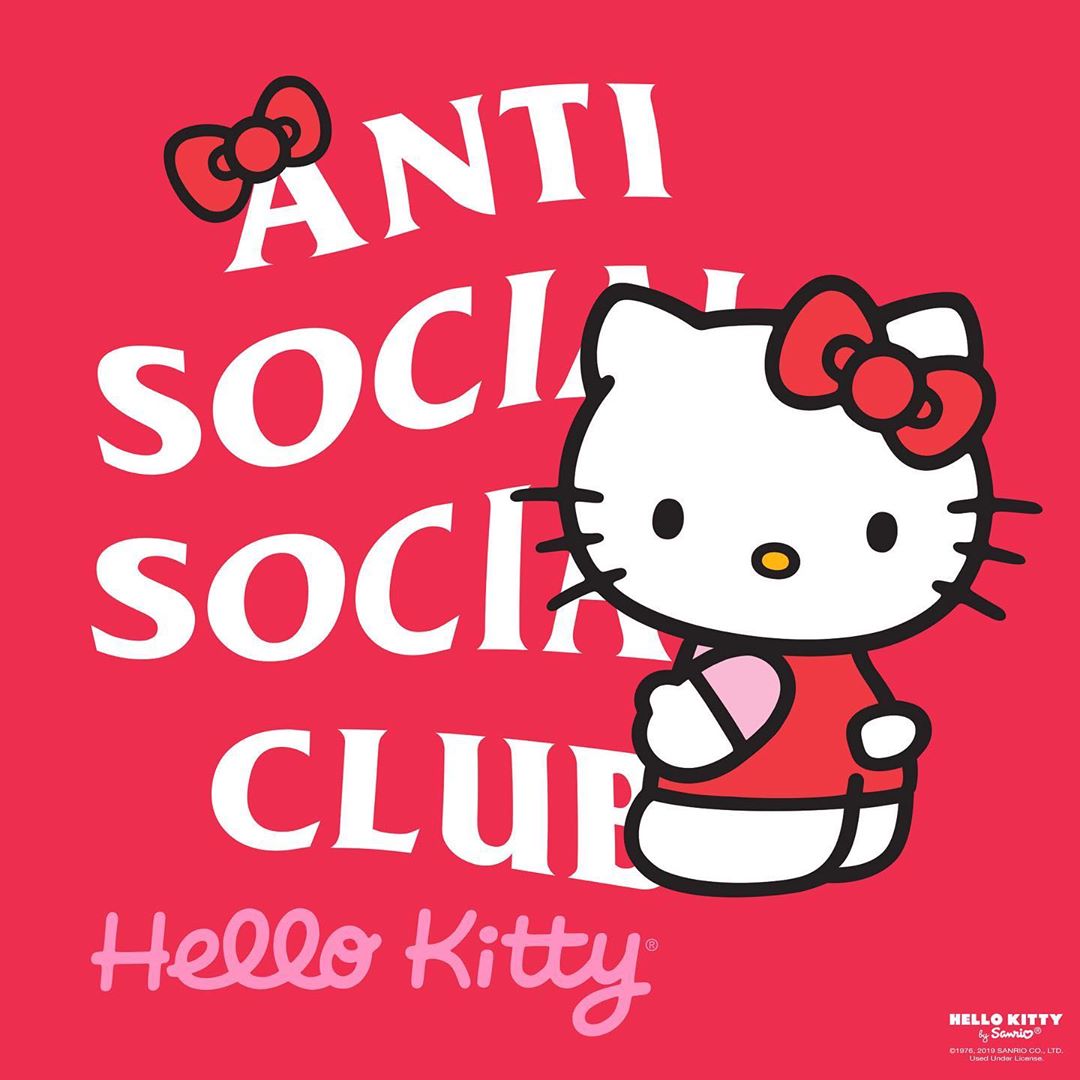 When a hype streetwear brand works with a renowned fictional character, it always does well. Take the ASICS x Mega Man Collection for example.
However, although Anti Social Social Club had a tremendous fanbase, the brand didn't expect its collection to be sold out within 24 hours.
Hello Kitty X Anti Social Social Club
Back in August 2018, the two giants teamed up to launch their first collaborative collection. The capsule was unsurprisingly pink, with Hello Kitty printed on a hoodie, T-shirt and cap. As you can imagine, people went crazy for it.
A year later, another Hello Kitty x Anti Social Social Club collection hit the shelves. The latest collection featured more items. And, Unlike the first capsule, pink wasn't as prominent.
The 2019 collection of Hello Kitty x ASSC consisted of a series of hooded sweaters, crewneck sweaters and hats with Hello Kitty motifs. Of course, the back of each item also featured ASSC's logo.
The hoodie also came two in tie-dye colorways, one black and one pink. In terms of accessories, the series included two autumn and winter fur hats in black and pink.
Take a complete look at the collection in the post just below!
As we said before, this collection is currently sold out, and we don't know yet if there will be any new ones in the future. We sure hope there will be a restock of this one.
Stay tuned for more info, and in the meantime, like our Facebook page!