Will Smith has just released the second collection of his new apparel line, Bel-Air Athletics. It is inspired by the 90's hit sitcom Fresh Prince of Bel-Air.
Will Smith & Bel-Air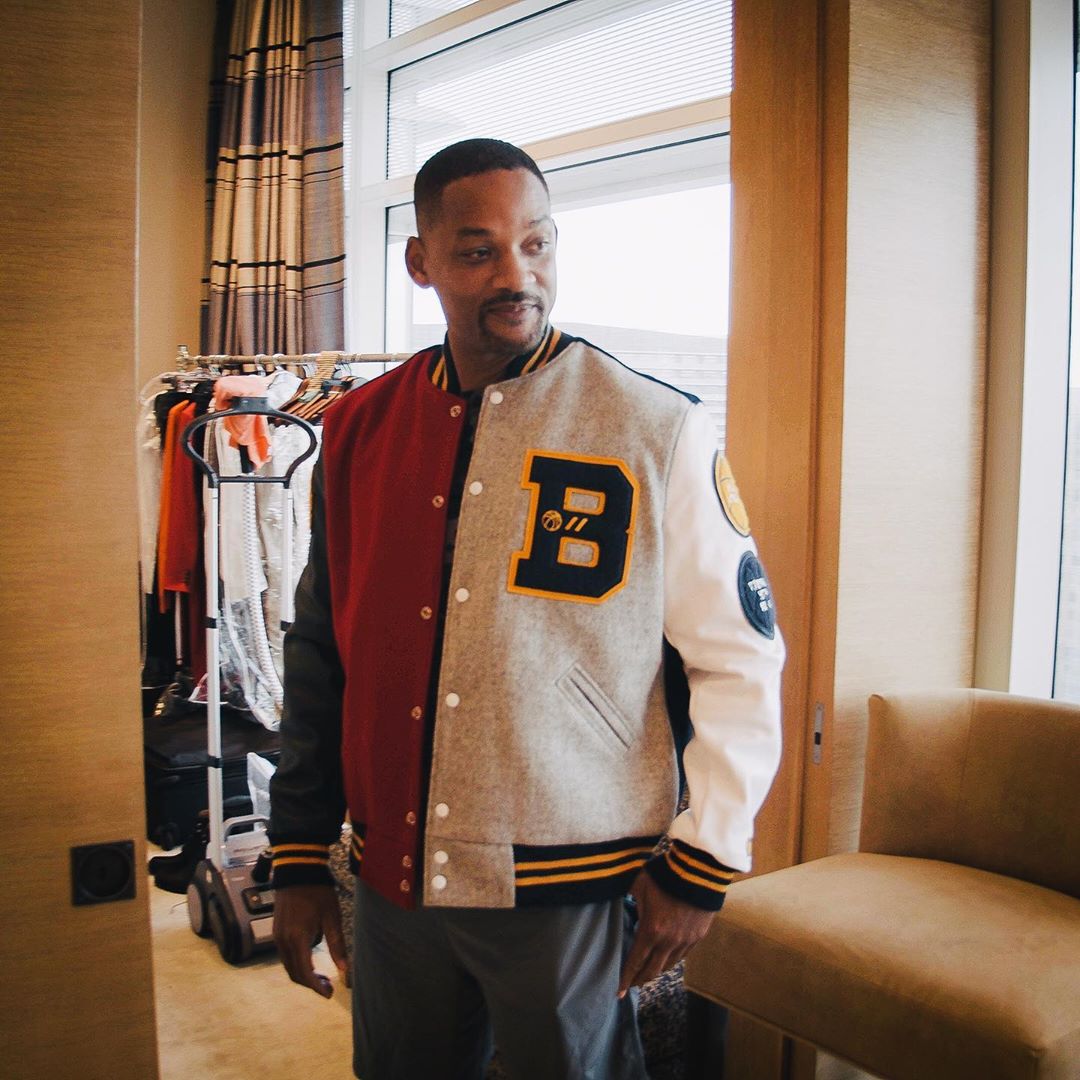 Will Smith's fashion brand Bel-Air Athletics is releasing another limited-run collection for the holiday season. Smith's sportswear collection will be sold from late November through mid-December.
Bel-Air Athletics debuted earlier this year as a limited drop, and now Smith and his team have developed the line into a standalone brand. Indeed, the new collection features more than 40 items of unisex apparel and accessories. Of course, every item in the collection is available in limited edition.
Bel-Air Athletics is a perfect mix between Smith's influence on fashion and the '80s and '90s culture. Moreover, the brand is grounded in the individuality and creativity that Will's character embodied on the "Fresh Prince of Bel-Air".
Bel-Air Athletics Collection
In this 2nd collection, key pieces include the Bel-Air Skipper Jacket, the Will Power 3.0 Long-Sleeve T-Shirt as well as the Tie-Dye Tee showing Smith dunking a basketball.
Another item worth to mention, which is also our favorite, is the MVP Varsity Jacket. This exclusive jacket is limited to only 50 pieces that are made in Los Angeles, Calif.
In addition, the collection also features a wide range of ​Bel-Air Athletics branded gear, ​including t-shirts, hoodies, sweatpants, and accessories.
Take a closer look at the 2nd Collection of Will Smith in the gallery just below!
Buy the Second Bel-Air Collection
Bel-Air Athletics' second collection is available since November 26, 2019. The Fresh Prince's newest collection will have a limited run through mid-December. So, don't wait too much and head over to Bel-Air Athletics' website to shop your favorite pieces.
Stay tuned for more dope fashion collabs and don't forget to follow our Facebook page.
Pinterest