Although often neglected, socks remain important elements of masculine elegance. In fact, they bring a trendy and colorful touch to what can be a boring suit outfit. The French online retailer "Mes Chaussettes Rouges" focused on high-end colorful socks to rapidly build its empire.
10 Years Anniversary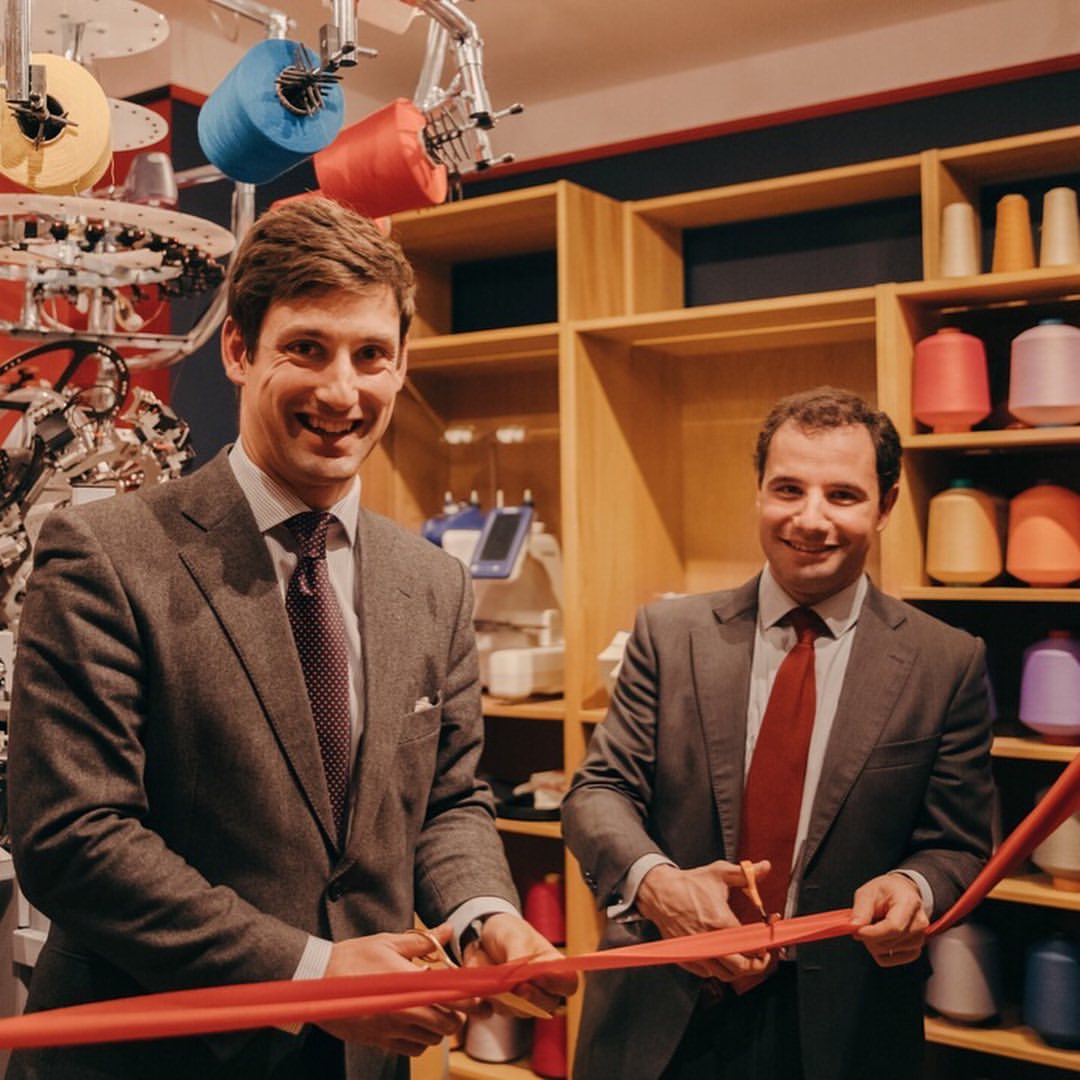 In 2009, two friends from business school, Vincent Metzger and Jacques Tiberghien launched meschaussettesrouges.com. Ten years after, the online retailer became the unmissable address for lovers of high-end colorful socks.
And as if that was not enough, the two founders decided to push further by investing in a knitting machine. After months of training and for the tenth anniversary of the brand, they are able to offer a unique service to the world.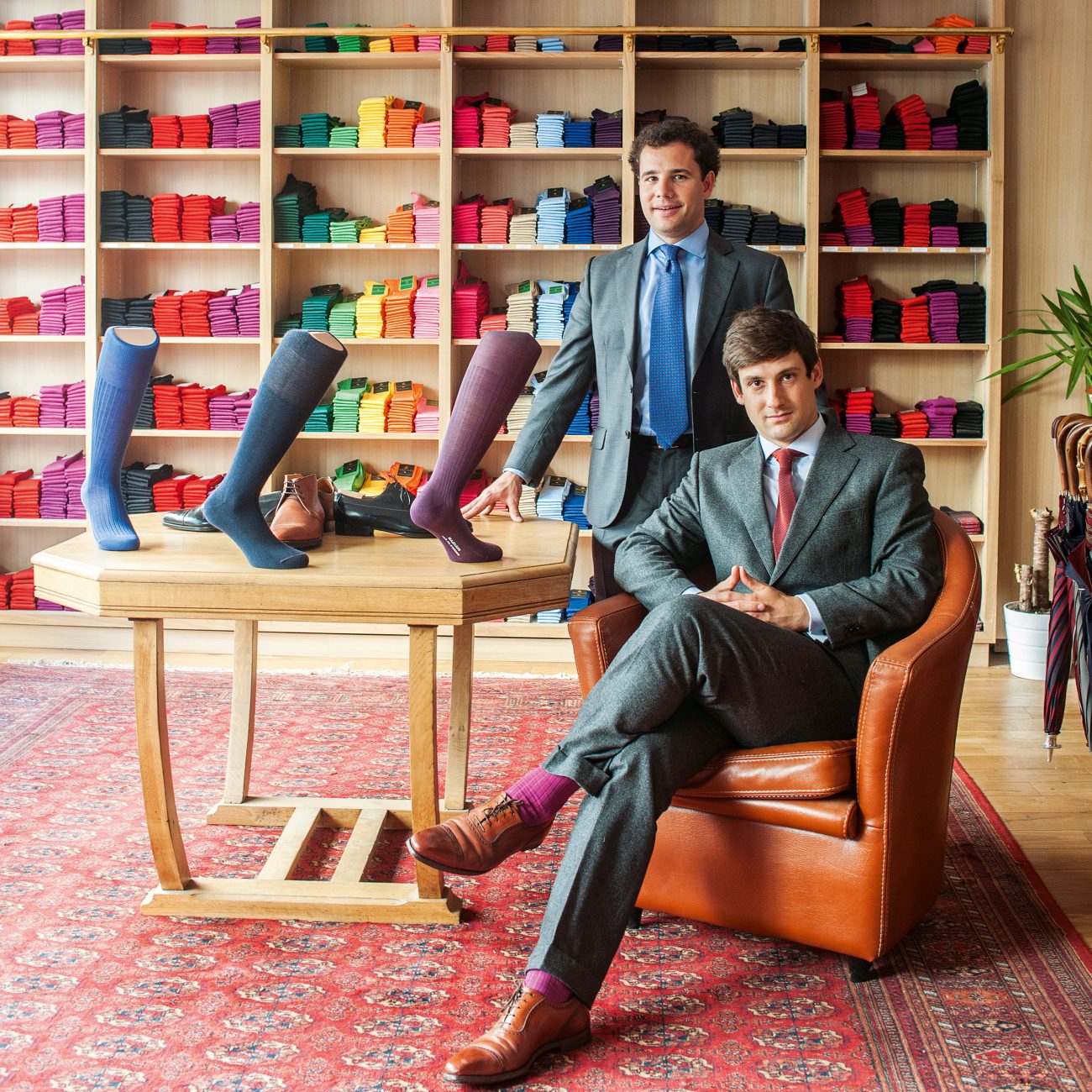 "Our site offers the broadest assortment on the planet"

Jacques Tiberghien cofounder
"This new machine and service will meet the most challenging demands of our customers"

Vincent Metzger cofounder
Mes Chaussettes Rouges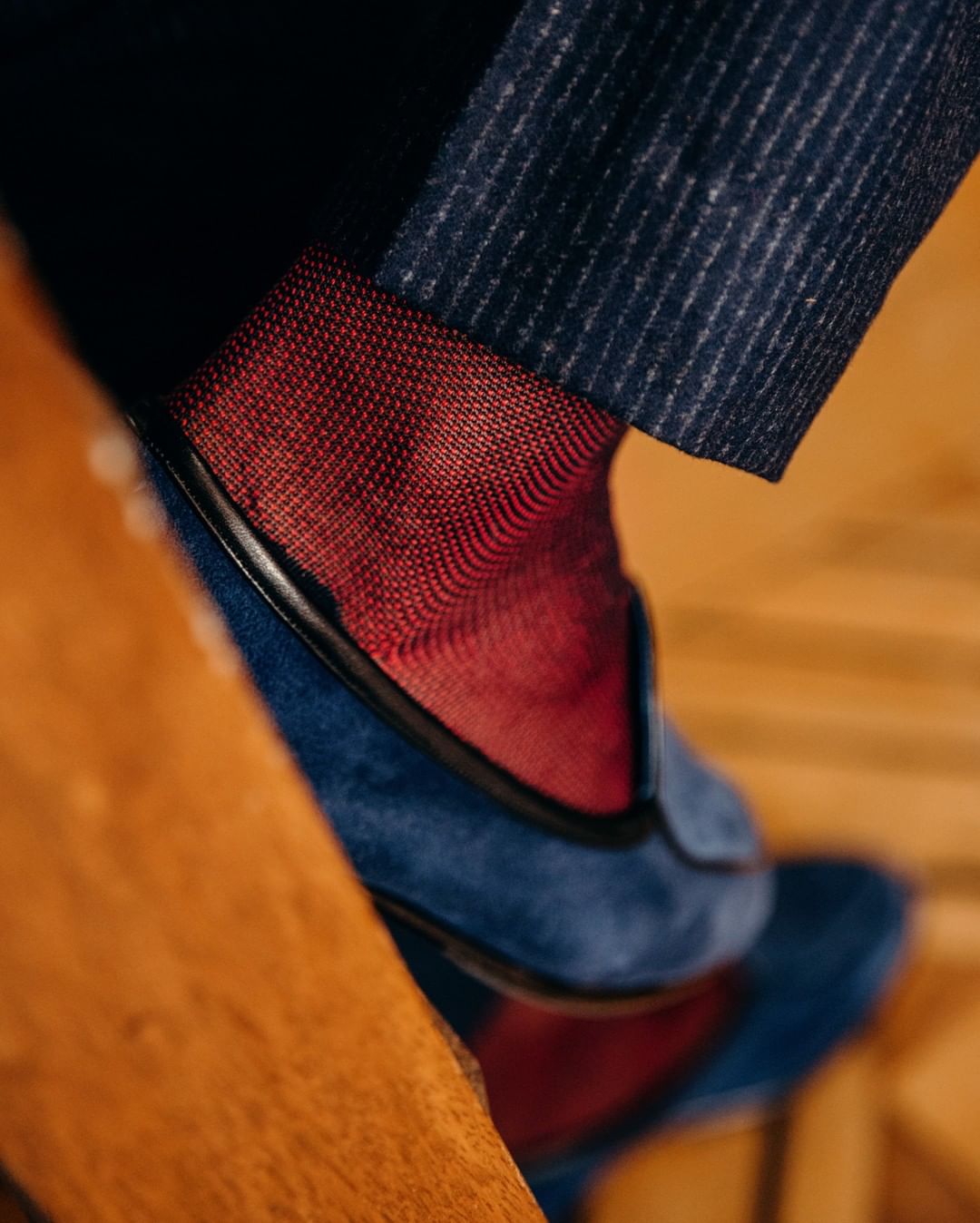 To buy a pair of their high-end socks, you can expect to pay anywhere between € 18 and € 550. In fact, cotton, linen and cashmere socks are priced under € 100 per pair while vicuna socks reach over € 500 per pair.
The company mainly sorts its socks by material, which all have their own set of characteristics. For example, linen is ideal to keep your feet cool during summer while cashmere is an exceptional source of warmth, so perfect for winter.
Every purchase comes in a nice pouch featuring the company's red branding. In addition, each package is meticulously sprayed with a cloud of "Habit Rouge" perfume!
Customers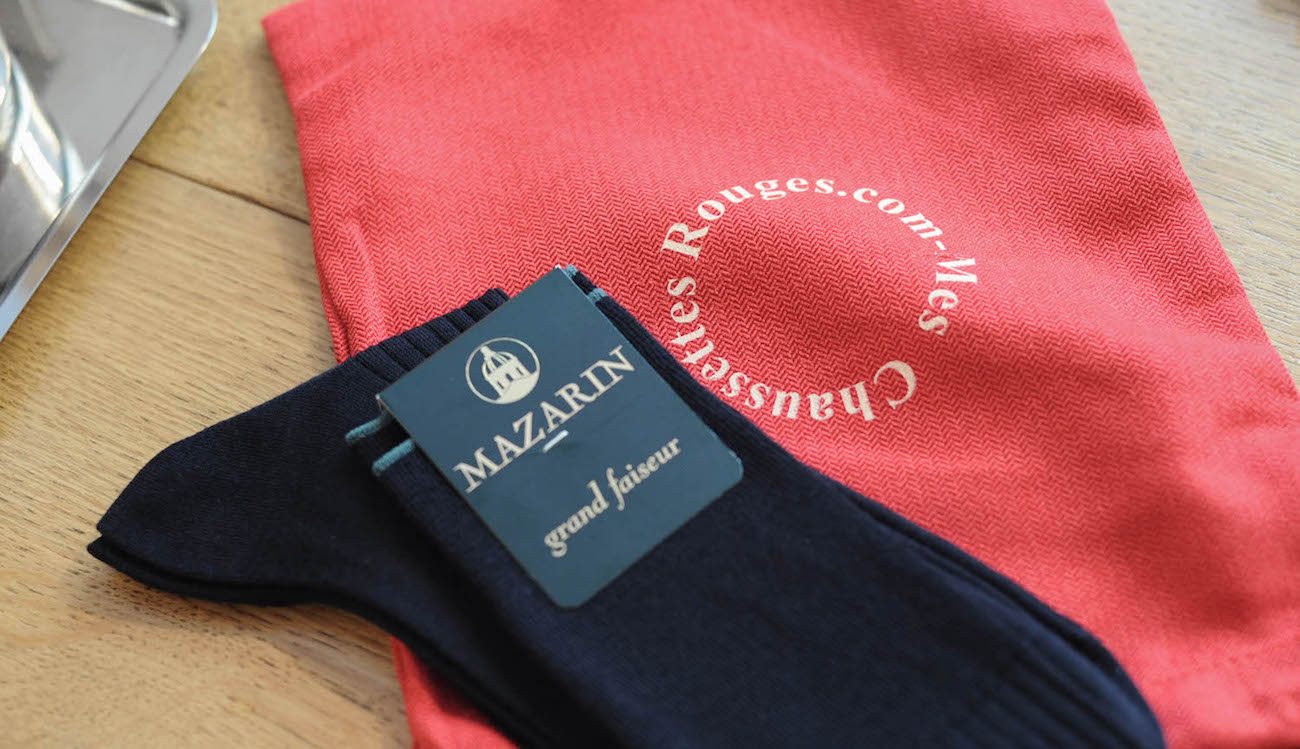 You won't be surprised to know that their clients are mostly rich men. More precisely, they are small and large business owners, politicians such as François Hollande, former President of France and show business celebrities like Jean Dujardin and Patrick Bruel.
They even have customers who make online purchases of over € 15,000. These extreme clients are mostly wealthy Americans and well-connected African politicians.
Finally, they also have a range of compulsive customers. For example, a wealthy French business owner made 82 single purchases on the website in only a few weeks. Each of which was for over € 150.
Mes Chaussettes Rouges, A Worldwide Success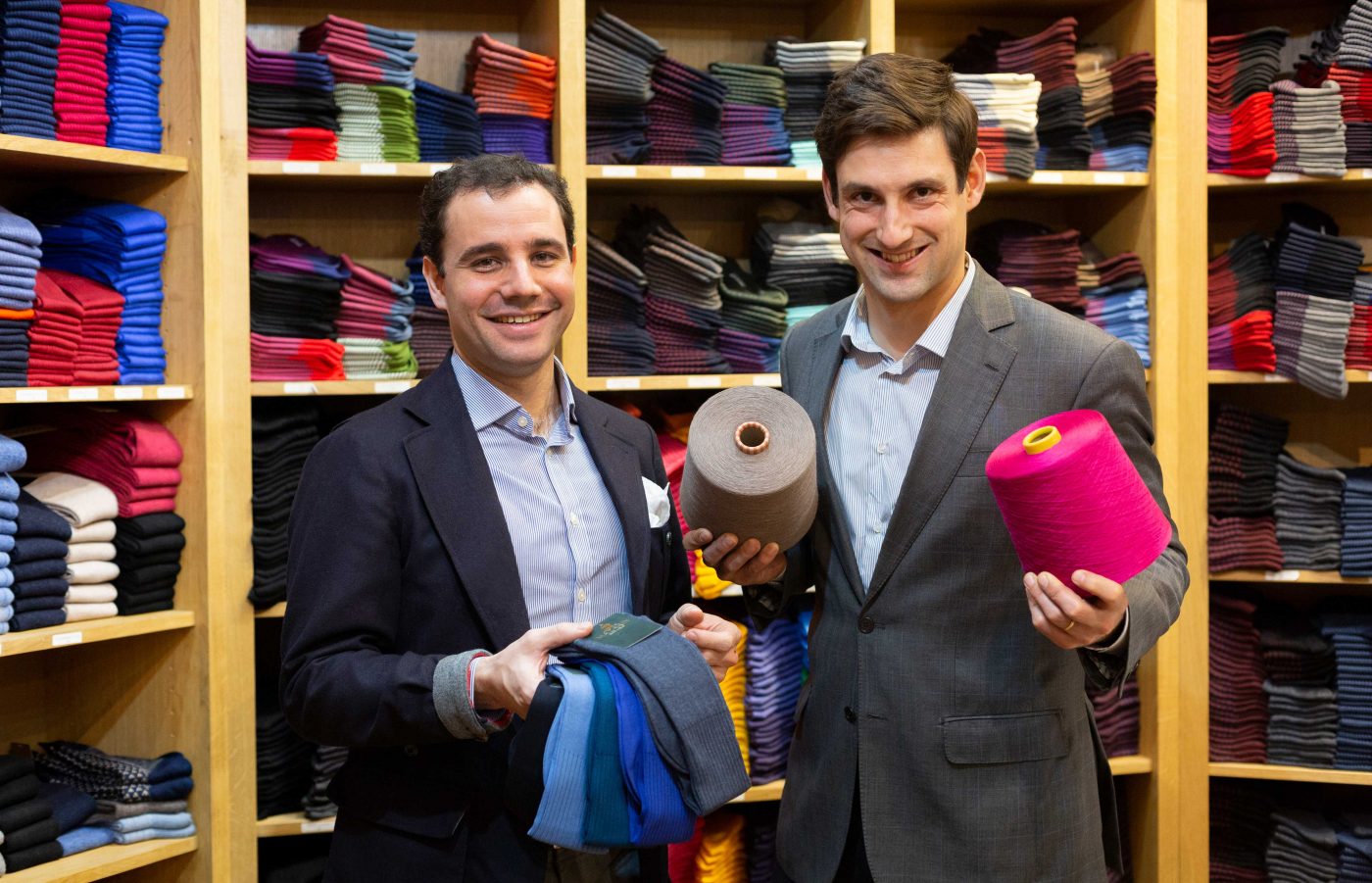 "Mes Chaussettes Rouges" has become the global reference in terms of high-end socks. The success of the former start-up now goes well beyond the borders of France. In fact, the company achieves 60% of its sales from a foreign clientele like the United States. Last month, they shipped € 4,500 worth of socks to Kazakhstan and more than 300 pairs to a loyal American customer.
A success story that is just beginning!
Take a look at the custom dyed Nike socks.