The French fashion house pays tribute to Star Wars in an exclusive collection of gear and accessories. After teasing this awaited collaboration earlier this month, we now have official images of the Vetements x Star wars collection.
Before taking a look at it, let's just say that they created something that will completely charm streetwear fans.
Vetements x Star Wars Collab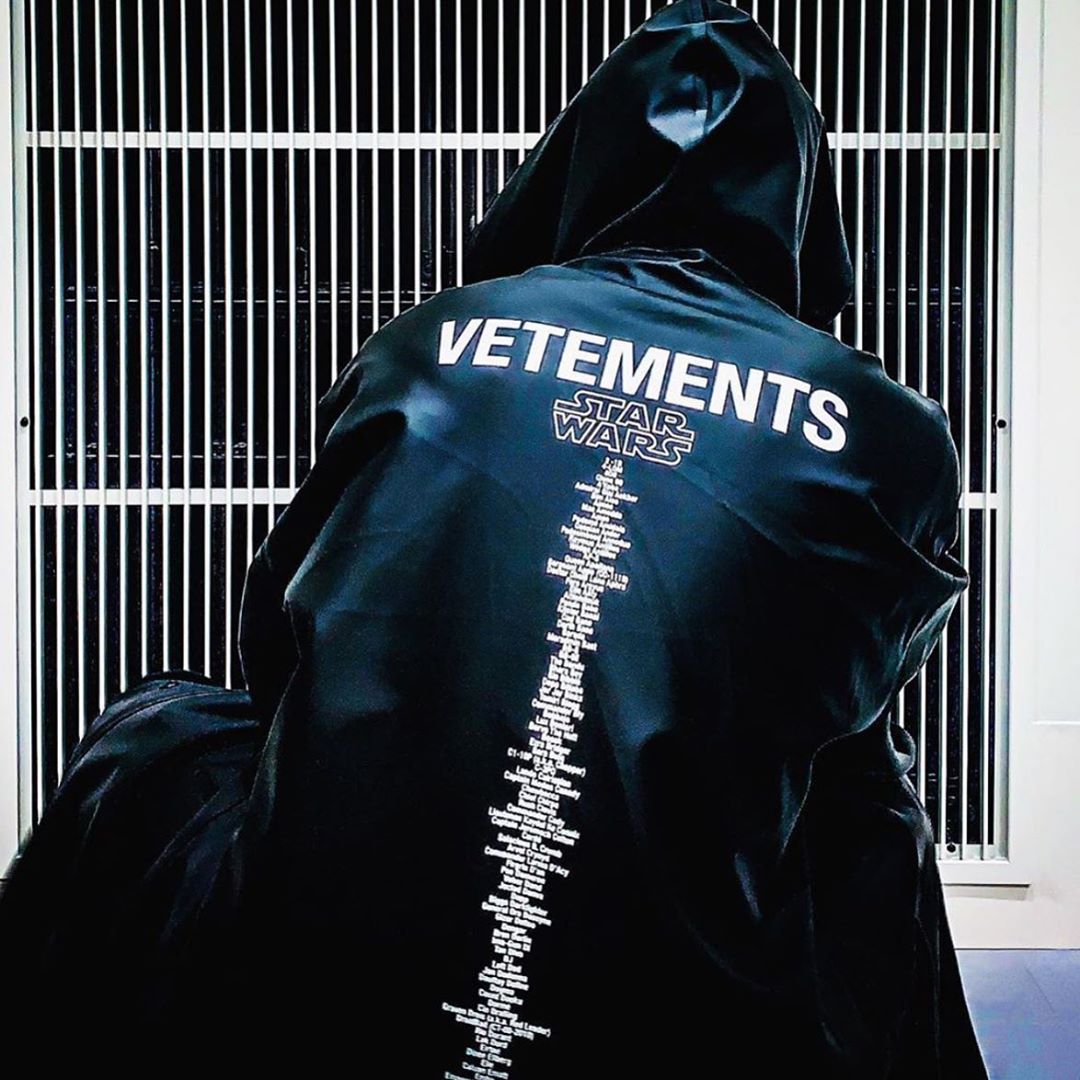 A few days ago, the French fashion house revealed the collaborative collection at a special event held in the parking lot of Tsum Moscow. The 44-piece capsule, created for both men and women, pays tribute to the latest Star Wars movie: The Rise of Skywalker.
In fact, the movie and the collection were released at almost the same time, respectively on December 19, and December 20. This means that by now, you can both watch the latest Star Wars movie and shop the Vetements collection.
Lookbook Details
The capsule offers no fewer than 44 articles available for both men and women. It features limited-edition logo t-shirts, oversized hoodies, socks, hats, backpacks, evening dresses, and high heels. All of which are inspired by the most iconic Vetements pieces and the movie's legacy.
The expansive collection's stand-out graphics reference to the iconic franchise. Indeed, pictures of characters including Darth Vader, prints of the movie's posters and descriptions of planets from the Star Wars universe hit the collection.
Take a look at the collection's lookbook in the gallery just below. And make sure to grab your pieces today!
[wp_flickity id="40″]
Buy Vetements x Star Wars
The full collection is already available online on ssense.com and at a few select retailers across the world.
Star Wars fans, take a closer look at all the best outfits seen at the red carpet of the Rise of Skywalker Premiere!
Of course, stay tuned for more fashion collaborations regarding the galactic franchise.