On November 28, 2019, Pandora launched a bold capsule in collaboration with Harry Potter. Consumers went completely crazy about this collection that mixes both their favorite jewelry company and their beloved fictional series. Since the collaboration is already available to shop, here are the best ways to wear the Pandora x Harry Potter Charms.
The Collection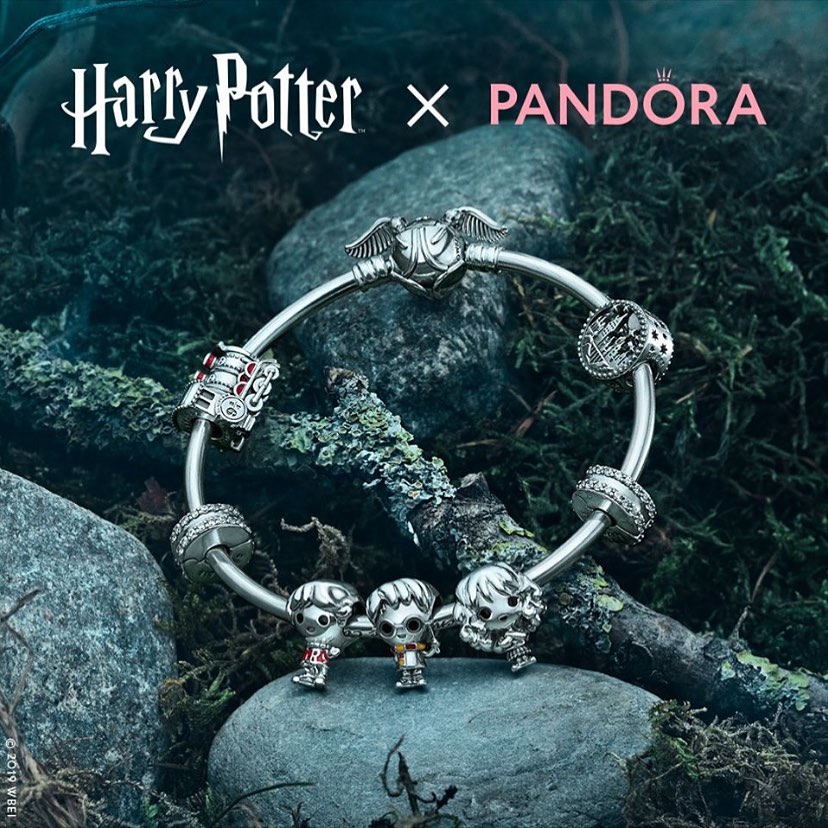 For those who have missed this bold release, take a look at the full Harry Potter x Pandora Collection in our previous article. It features multiple hand-finished pieces of jewelry that pay tribute to the iconic characters of the saga, which fans will recognize without a doubt. The collection also presents distinctive symbols of the franchise such as the Hogwarts Castle, the famous Hogwarts Express steam train and the Golden Snitch.
This new line proposed by the Danish brand is composed of 12 creations currently available to shop on the brand's website.
Harry Potter Charms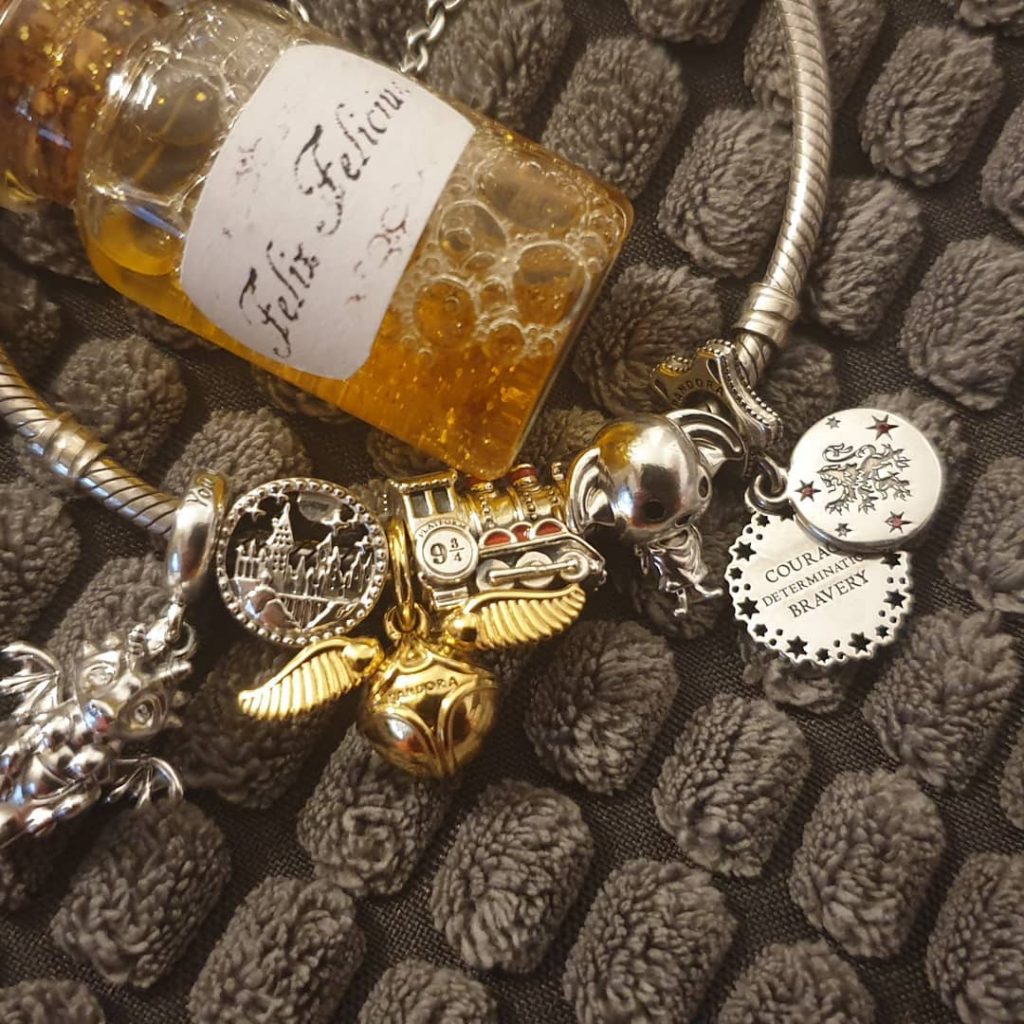 Pandora is also known for its charms. The brand allows you to assemble your jewelry to your very own taste. Everything is about personalization.
The combinations are endless and everybody wants to build a unique piece of jewelry, something no one else has. It can be either a bracelet or a necklace.
For example, you can mix the latest Harry Potter charms with your favorite Disney characters or opt for a bracelet in complete harmony with the wizarding world. You can also play it simple by adding a snitch charm to your bracelet.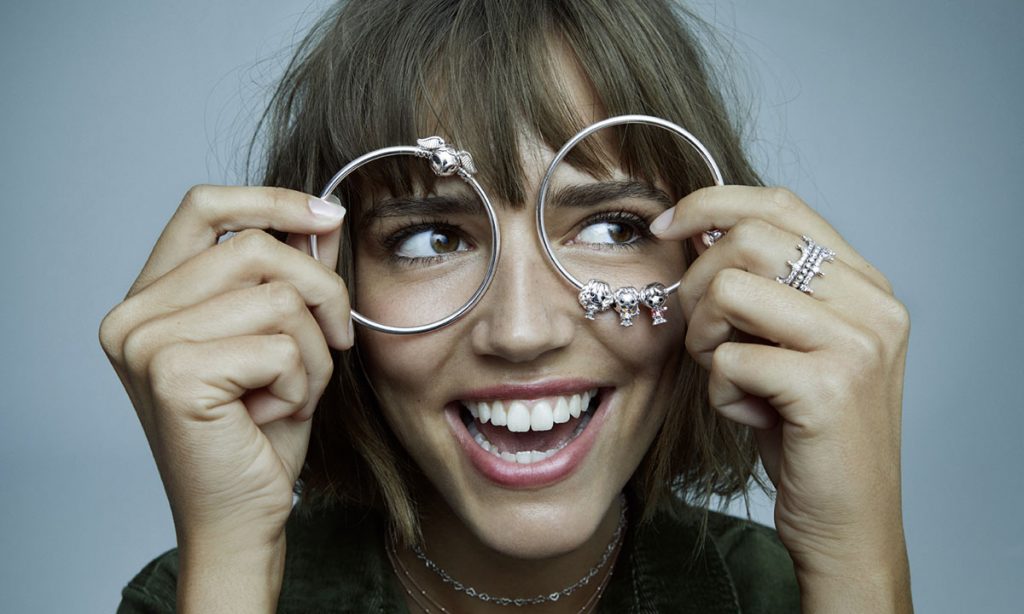 Ways to wear Harry Potter Charms
Sometimes, even though you want to create a unique bracelet, it helps to have some inspirations to start with. That's why we decided to gather our favorite creations made with the Pandora x Harry Potter Charms. These pictures come from real customers that we found on Instagram.
Take a closer look at the gallery just below.
[wp_flickity id="5″]