Deeply worried by the disasters that have been weakening Australian wildlife for months, many fashion brands have decided to take action. Some of them, like the Kering Group, donated huge amounts of money to the cause. Others, like Balenciaga, are launching philanthropic collections. Here's what the Balenciaga koala hoodie & T-shirt will look like.
Balenciaga Koala Hoodie & T-shirt
Focusing on the vulnerable Australian koala, the luxury fashion house will release a hoodie and t-shirt capsule for philanthropic fundraising. To do so, the brand decided to pay homage to the endangered native arboreal and iconic herbivorous marsupial.
Balenciaga crafted the collection using a white colorway and an illustration of the animal that highlights its cute facial features and soft nature. If we had to describe the capsule with only one word, it would be: cute.
Of course, 100 % of the proceeds from the sales will be donated to the most appropriate local conservation organization, which will be selected by the Kering Group and Balenciaga's sustainability experts.
Release Date of Balenciaga Koala Capsule
In support of Australia Bushfire Disaster, the Balenciaga Koala Hoodie and T-shirt will be available exclusively on Balenciaga.com on January 13.
Other Brands Helping Australia
Thankfully, Balenciaga is not the only brand involved in the fight against Australia Bushfire Disaster. In fact, many fashion brands have joined the cause.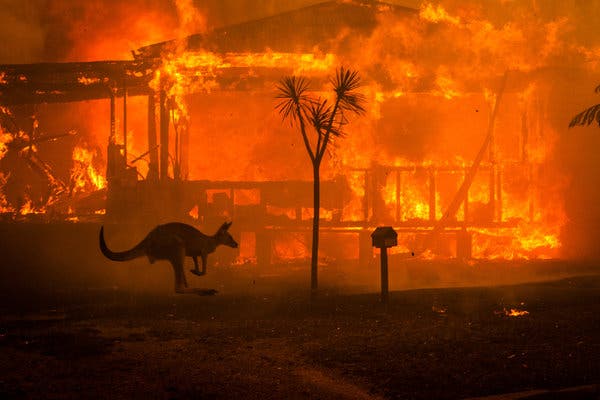 Realization By. For 24 hours, the Australian brand donated 100% of its profits to Red Cross Australia and Wires Wild Life Rescue.
Posse. Originally from Australia, Posse organizes an online raffle. 1000 tickets are available for 50 Australian dollars each. 100% of the proceeds will be donated to Red Cross Australia and Wires Wild Life Rescue.
With Jéan. For a weekend, this brand donated 100% of its sales to Red Cross Australia. In total, the project raised 69,671.90 Australian dollars for the association.
Faithfull The Brand. Finally, this brand also took action against fires in Australia. For a weekend (from January 1 to 7, 2020), all of the profits were donated to Wires Wild Life Rescue association and to NSW Rural Fire Service.
Last month, Balenciaga & World Food Programme have released a collection to fight against hunger in the world.