2019 has been a good year for Converse! Indeed, the brand has released a wide range of successful collaborations. Powered by this momentum, converse begins 2020 with the Twisted Classics Collection. Here's everything you need to know about this bold release.
Converse "Twisted Classics" Collection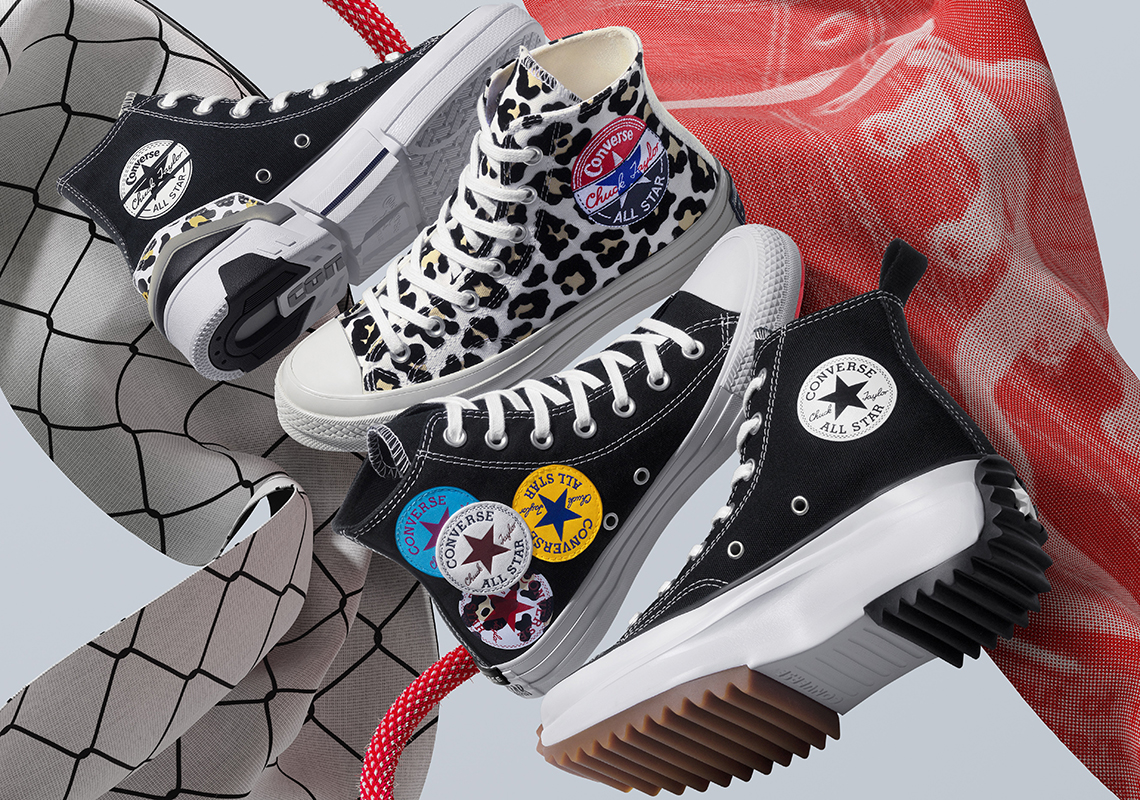 Following the release of the All-Star Pro BB and the brand's plans to try and become a more sustainable company, Converse starts the new year with a bold release. In fact, the brand unveils the Converse "Twisted Classics" Collection. This capsule includes new silhouettes, updated classics, and modern styles.
Following the success of the collaboration with JW Anderson on the Run Star Hiker, Converse has decided to bring back the iconic silhouette. But this time, in the form of an in-line release with simplistic black and white colorways.
Silhouette Details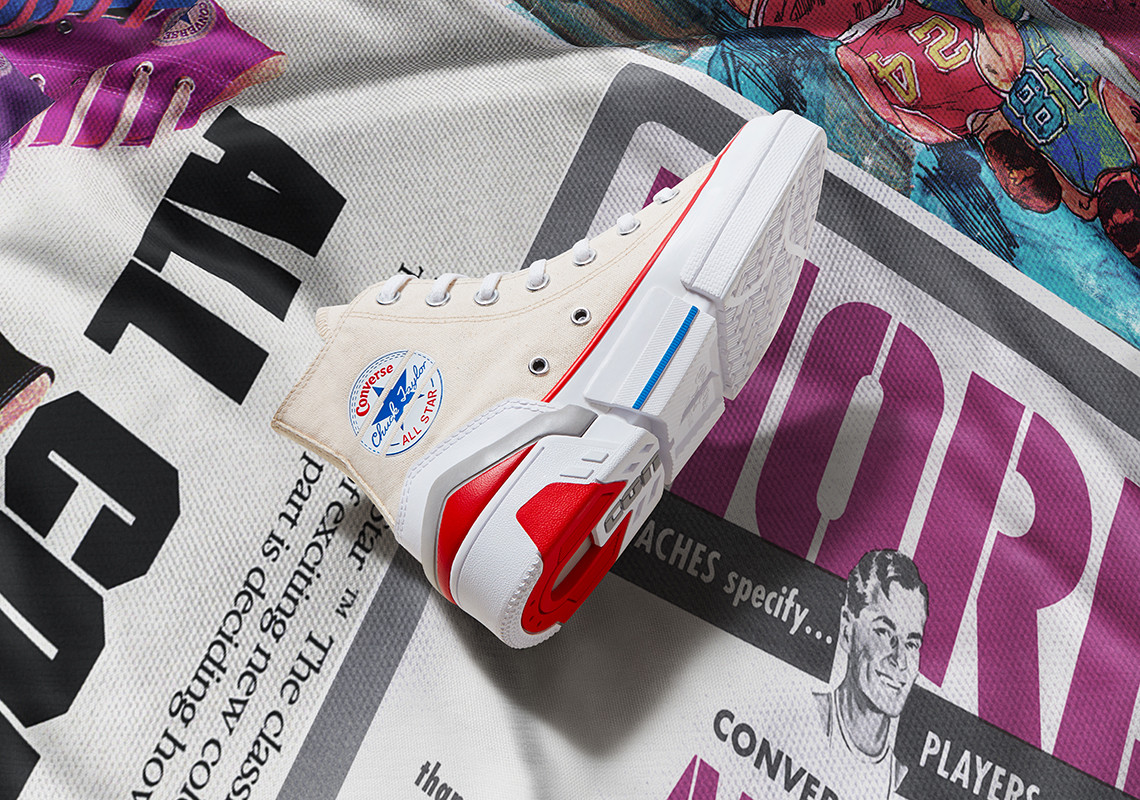 In terms of new silhouettes, the footwear brand is proudly welcoming the CPX70. The sneaker is a compilation of Converse's staple models blended in a unique way.
The shape takes inspiration from the regular Chuck Taylor, but structural modifications come from the heritage basketball products. For example, the heel piece comes from the 1980s ERX and the medial panel from the One Star. Finally, the forefoot element comes from the Pro Leather.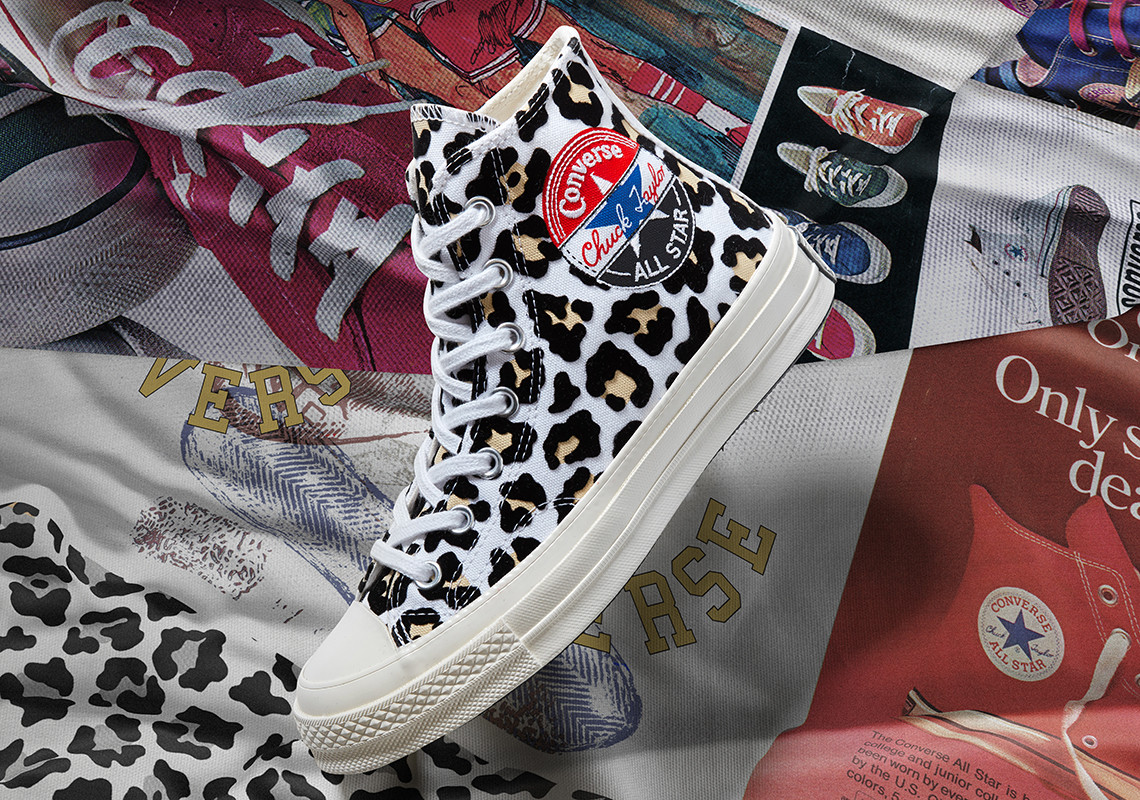 Moreover, Converse is releasing new iterations of the Chuck Taylor All-Star and Chuck 70. This time again, the brand is spinning off the classic silhouettes through a wild perspective.
Converse dresses up many iconic sneakers with animal prints. In addition, multiple "All-Star" patches and asymmetrical color blockings also hit the collection.
Take a closer look at all the Converse Twisted Classics Collection in the gallery just below!
[wp_flickity id="61″]
Release Date of the "Twisted Classics Collection"
The collection is set to release on January 16th on Converse.com. So, stay tuned for more info and be ready to add new sneakers to your everyday line-up!
Sneakerheads, 3 more colorways of Prada and Adidas Superstar collaboration are rumored to be released in March 2020.