First unveiled in Dior Men's Summer 2020 runway show, the much-anticipated collaborative collection with RIMOWA has finally arrived. Pricey, but insanely stylish, the capsule includes a $2,440 USD Dior x RIMOWA Personal Clutch.
Dior x RIMOWA Personal Clutch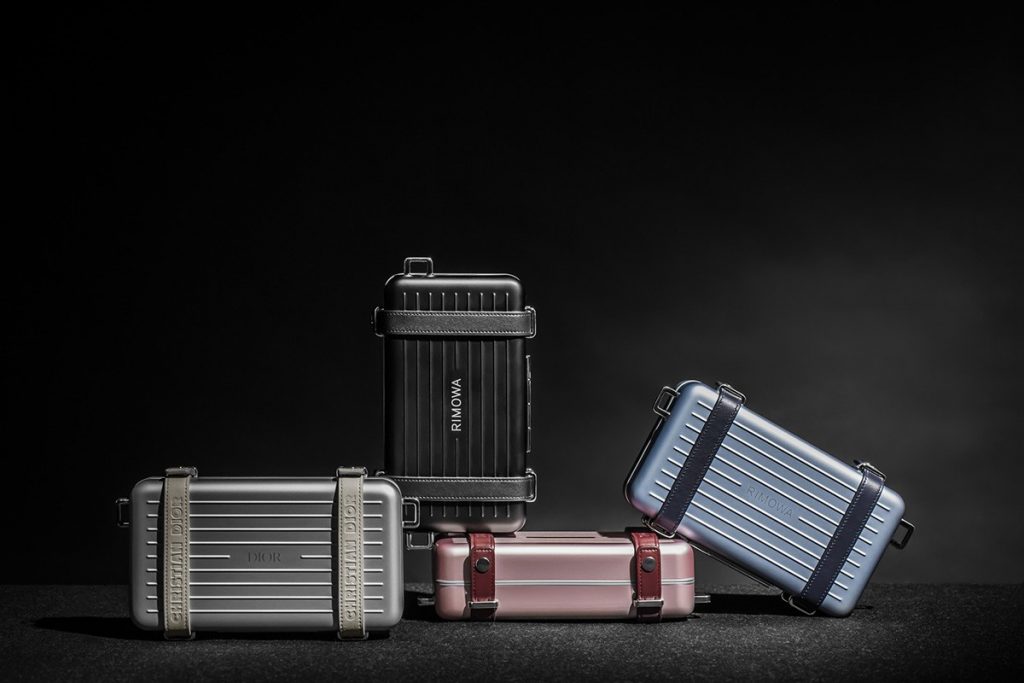 The key piece of the Dior x Rimowa collection is, without a doubt, the Personal Clutch. The compact accessory is made using a unique process of anodizing (an electrolytic solution that increases the thickness of the metal oxide layer) to insert pigments with vibrant shades into the aluminum. That's why the Personal Clutch comes with such a perfect reflective effect.
The item is available in multiple colorways. Silver and black offer an everyday lowkey style while pink and blue were made to make a statement. For every colorway, the lightweight accessory comes with matching removable leather straps.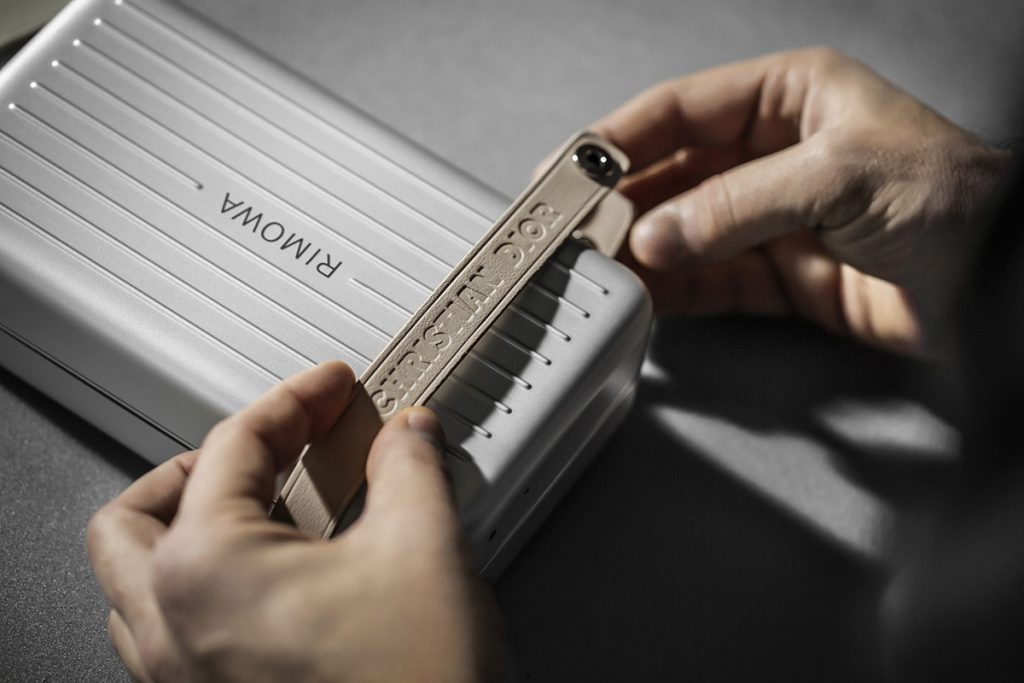 Branding details include a Dior logo on the front, a RIMOWA signature on the back and an embossed 'Christian Dior' signature on both straps.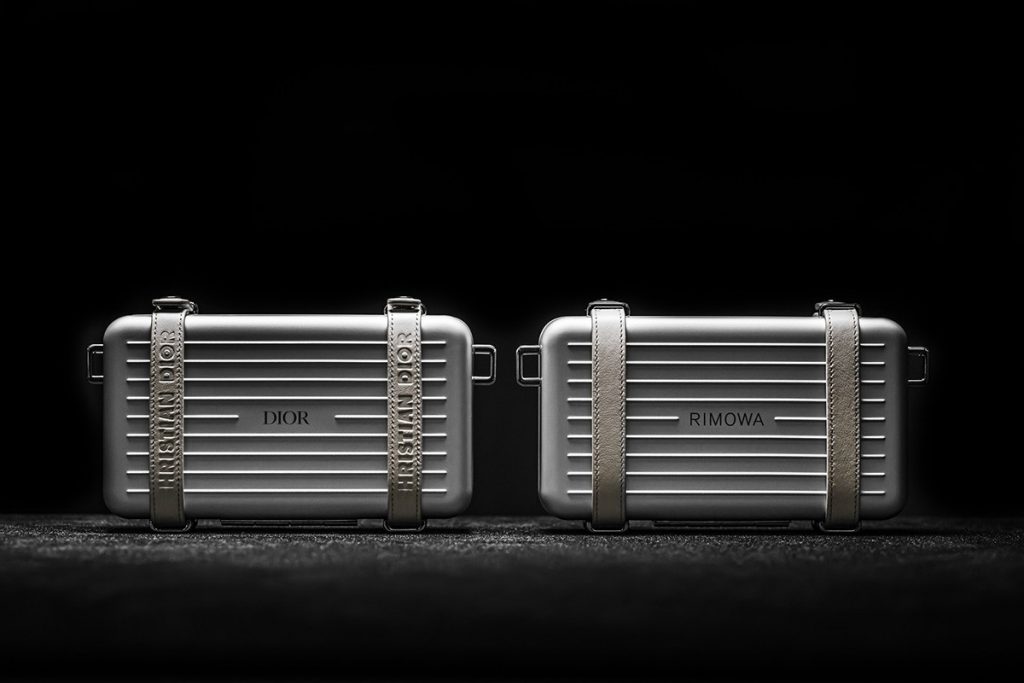 The accessory features a hinge opening. In terms of utility, the inside offers three-compartment with three card slots and one zipped pocket, making sure you have enough space to store your cards and all your coins.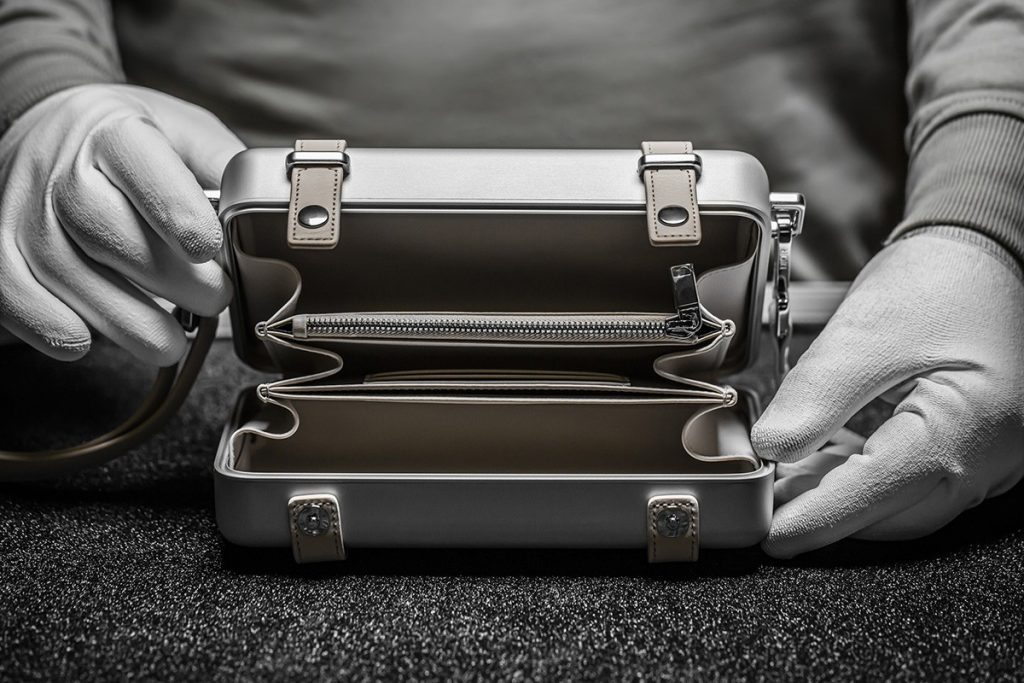 Take a closer look at the Personal Clutch collection in the gallery just below!
[wp_flickity id="80″]
Dior x RIMOWA Full Collection
In addition to the Personal Clutch, the Dior x RIMOWA collection, which is already available for purchase, also includes:
The Cabin
The Trunk
The Hand Case
All the pieces are offered in either black, gray or gradient blue. The handheld case comes with a 'Christian Dior' print elastic strap, while the cabin and the trunk suitcases feature Dior branded wheels.
Take a detailed look at the whole collection in the galleries just below.
[wp_flickity id="77″]
[wp_flickity id="78″]
[wp_flickity id="79″]
"I'm thrilled about the collaboration with RIMOWA and to be able to have an amazing DIOR and RIMOWA suitcase to travel with as I set off on my global adventures"

Kim Jones, Dior Artistic director
Buy the Dior x RIMOWA Capsule
The Dior x RIMOWA collection ranges from $2440 USD for the Personal Clutch to $4620 USD for the gradient blue trunk suitcase and is currently available for purchase on Dior's website.
If you liked this collection but can't afford it, which totally makes sense, you might want to take a look at the more affordable Dior AirPods case.