Jacquemus just turned its signature bag into a lineup of elegant accessories. Arriving in the form of a necklace, earrings, and a charm bracelet, people will now be able to wear the Chiquito Mini bag as gold jewelry.
The Chiquito Mini Bag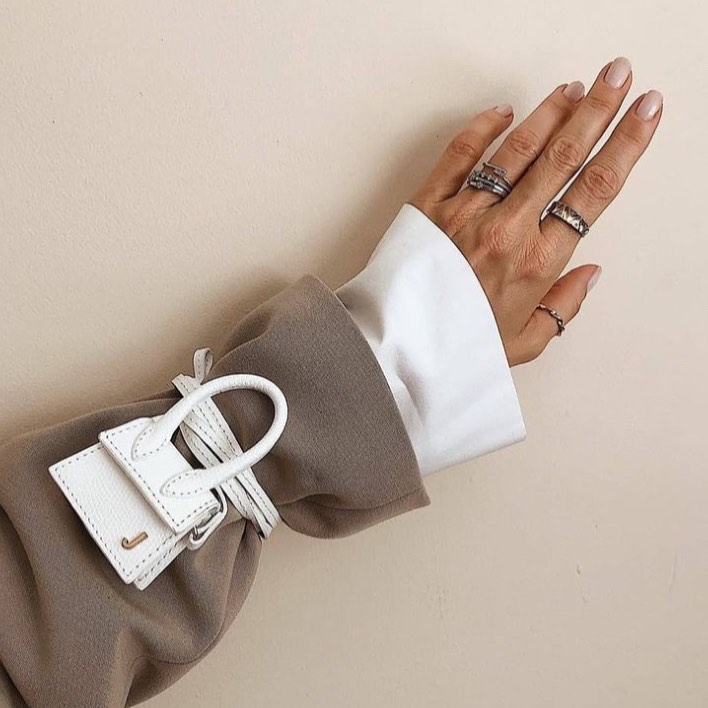 The Chiquito mini-bag, known to be one of the smallest bags in the fashion industry, is considered a must-have by most fashionistas. Currently, the signature accessory is literally everywhere, from catwalks to the arms of celebrities. It has also been spotted on numerous fashion week street styles.
Given the fast-growing popularity of its signature product, Jacquemus decided to offer something more to its fans. The brand will release a collection of jewelry that mimics the shape of the iconic Chiquito bag.
It is on Instagram that Jacquemus unveiled what's going to be featured on this season's Paris Fashion Week runway. The posts consisted of multiple pictures and videos, some of which revealed the upcoming jewelry collection.
Jacquemus Chiquito Jewelry Collection
As stated before, the Chiquito jewelry collection includes a necklace, a pair of earrings and a charm bracelet. All of which feature a golden interpretation of the iconic mini-bag.
The bracelet also includes other charms that represent symbols dear to the creator such as an ear of wheat, a J and a medallion.
Minimalistic and elegant, the collection will most definitely "sell-out" quickly. Take a closer look at the Jacquemus' Chiquito Jewelry Collection in the IG post just below!
Also, the jewelry capsule can be discovered live in the Fall/Winter 2020-2021 Jacquemus show on Saturday, January 18.
Release Date
For now, there is no official release date confirmed. However, it should come out soon enough. Stay tuned, we will keep you updated as soon as more information is revealed.
Charm lovers, you might want to take a look at the Harry Potter x Pandora jewelry Collection.