Maharishi and Nike have teamed up once again to launch a collection of customizable Nike By You Air Max 720 sneakers. This collaboration features the iconic leopard camouflage print of the streetwear brand.
Maharishi Air Max 720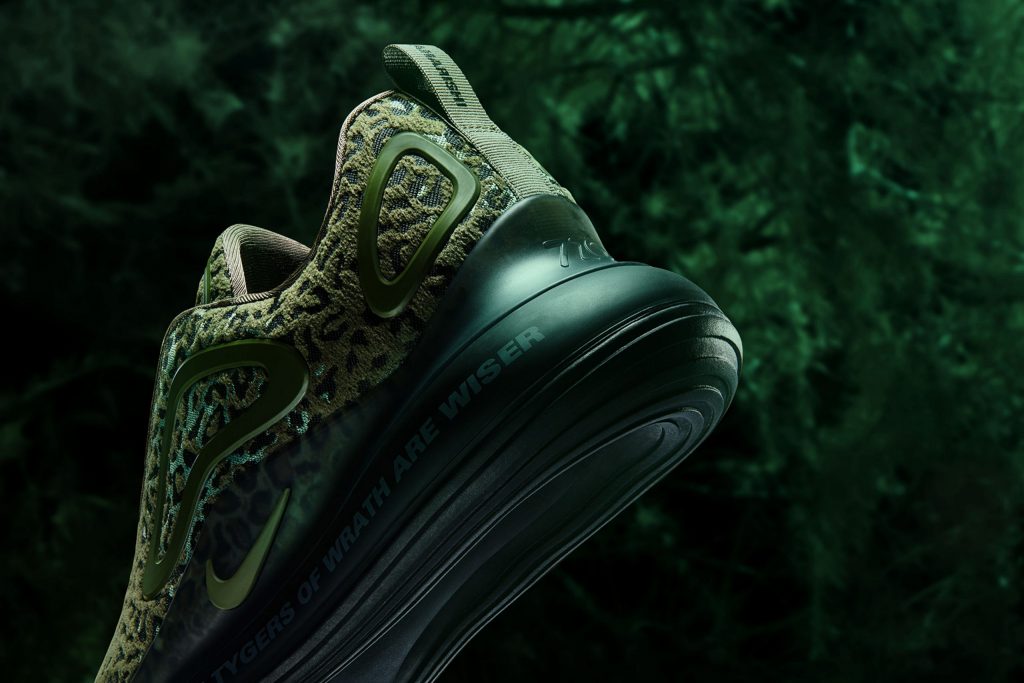 The collaboration, set to release on the "Nike By You" platform, will allow all sneakerheads to customize the popular Air Max 720 in the craziest camo prints.
It is not the first sneaker iteration that Maharishi and Nike created together, but it is certainly the wildest one.
Available in multiple colorways ranging from bold reds and oranges to more earthy dark olive greens and greys, the collection is a dream come true for any camo/leopard fanatic.
In addition to choosing the upper's camo print, you'll also be able to switch up the chunky Air midsole. The latest will be available in a variety of colors and will feature a selection of catchphrases such as "The Tygers Of Wrath Are Wiser" and "The Names Are Many".
To round off the sneaker, you will be able to apply Maharishi's signature logo on the upper.
Check out some of the design possibilities in the gallery just below. But remember, you will be able to create one that suits your own personality.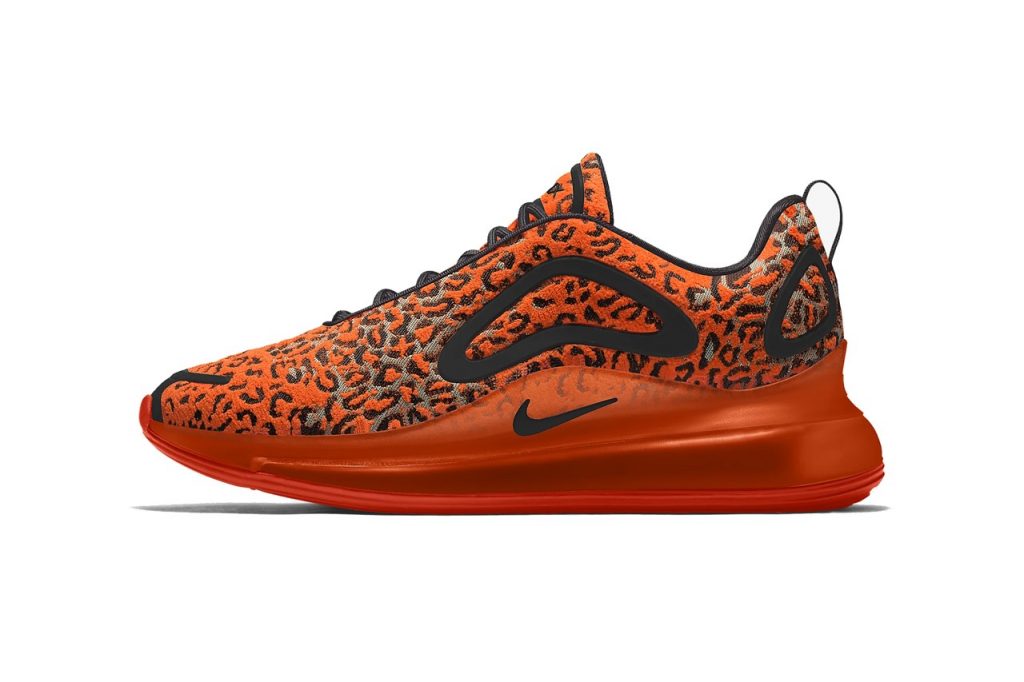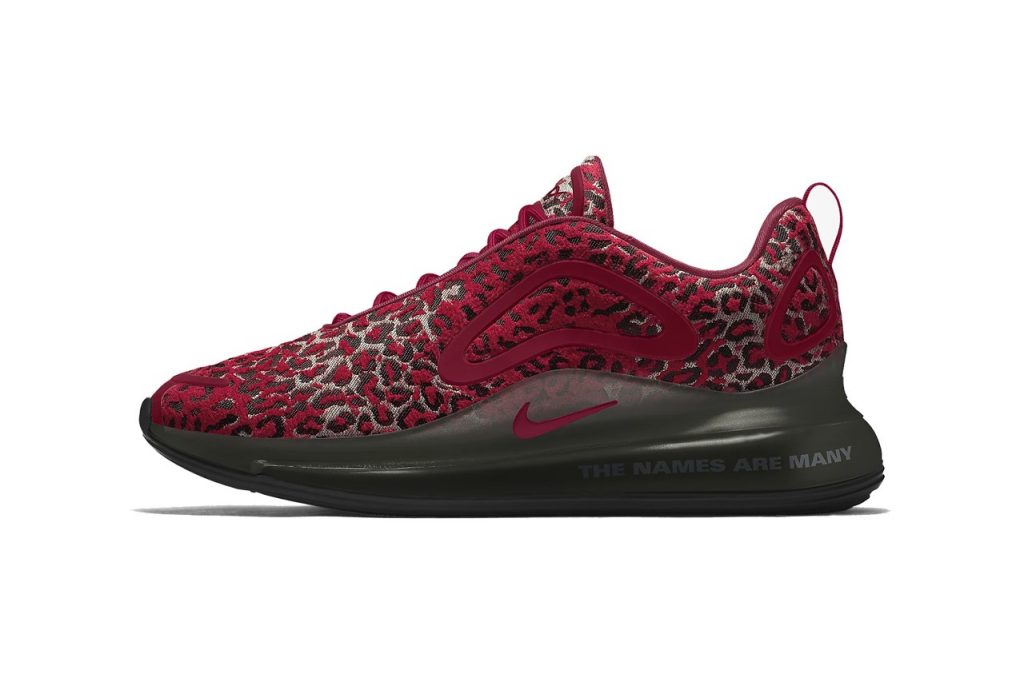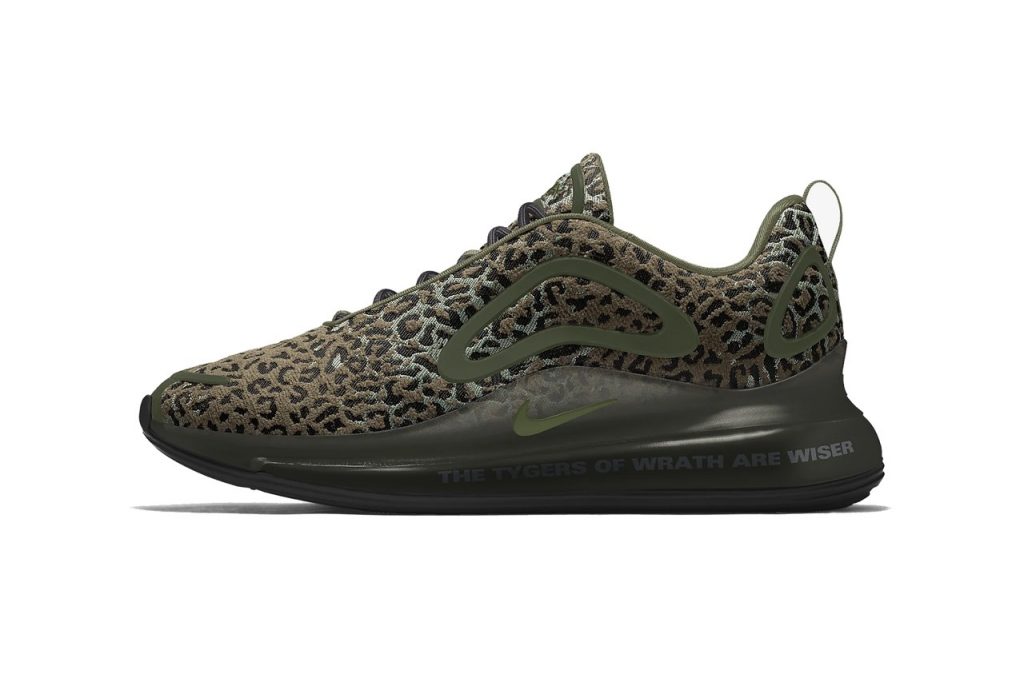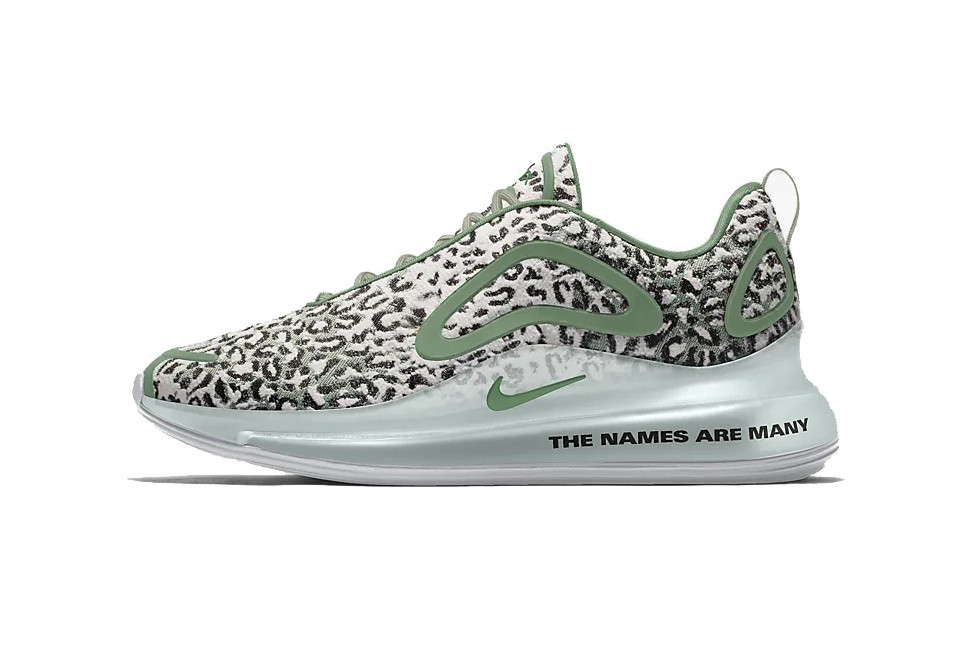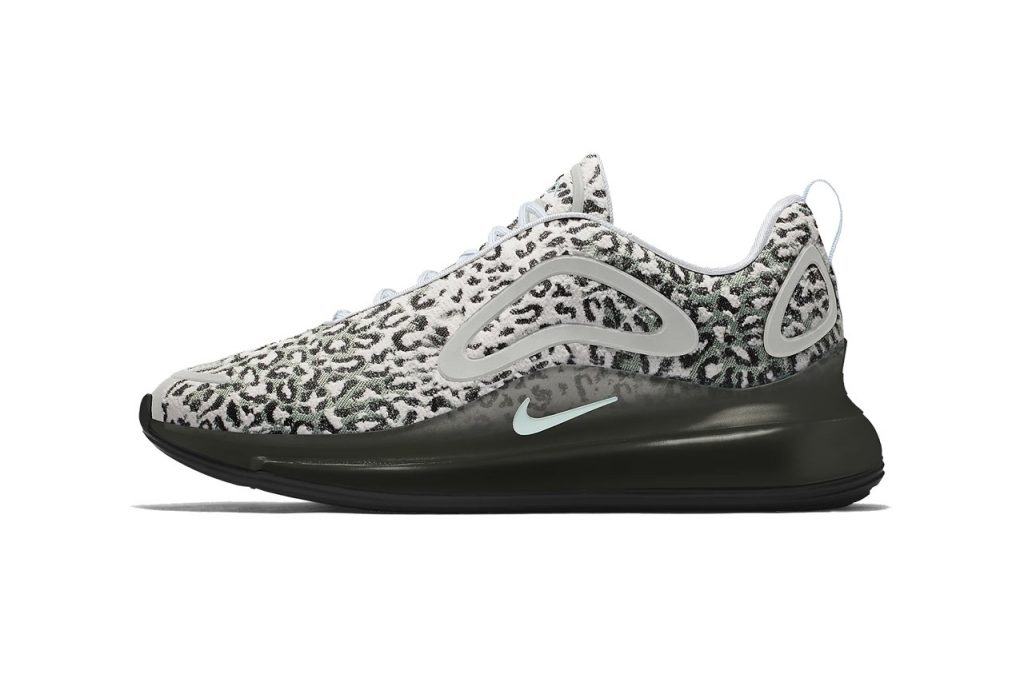 Customize the Maharishi Air Max 720 with the Wildest Camo Prints
Release Date of the Maharishi AM720
Although there is no official release date set yet for the Maharishi x Nike AM720, you can expect the sneaker collection to drop on the Nike By You platform in the coming weeks. The retail price is set at $220 USD/pair.
Of course, stay tuned, we will keep you posted as soon as an official release date is revealed.
In the meantime, you might want to take a look at the Nike Air Force 1 Shadow Multi Pale Ivory Transparent Swoosh, which is definitely the best iteration of the Shadow collection.