Following its lush Nike Mohair Collection, Canadian brand Bentgablenits has now released a vintage Mickey Mouse sweater collection.
Bentgablenits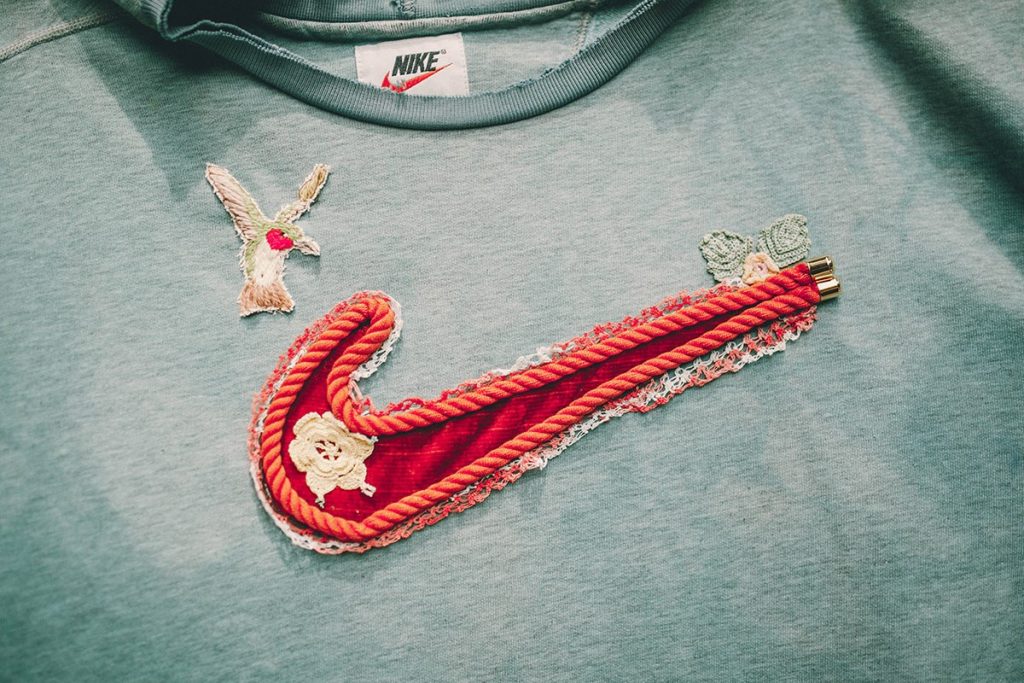 Founded by Brenda Bent and Karen Gable, Bentgablenits has made a name for itself with its vintage Nike sweater reworks.
Located in Toronto, BENTGABLENITS, from BENTGABLE x NITS, is a joint project. It gathers the design firm Bent Gable Design and vintage fashion collector Angelo Nitsopoulos.
The duo's process is very simple. Nitsopolous scours the globe for vintage Nike items, then Bent Gable unleashes its alchemy on them.
"We've enjoyed the challenge of enhancing such an iconic brand. We love the challenge it provides. We wouldn't consider this a clothing line, it's more a fun project we love working on"

Nitsopoulos
Thanks to its unconventional approach to fashion, Bentgablenist managed to grab Drake's attention. The singer admires the uniqueness of the brand.
Bentgablenits x Mickey Mouse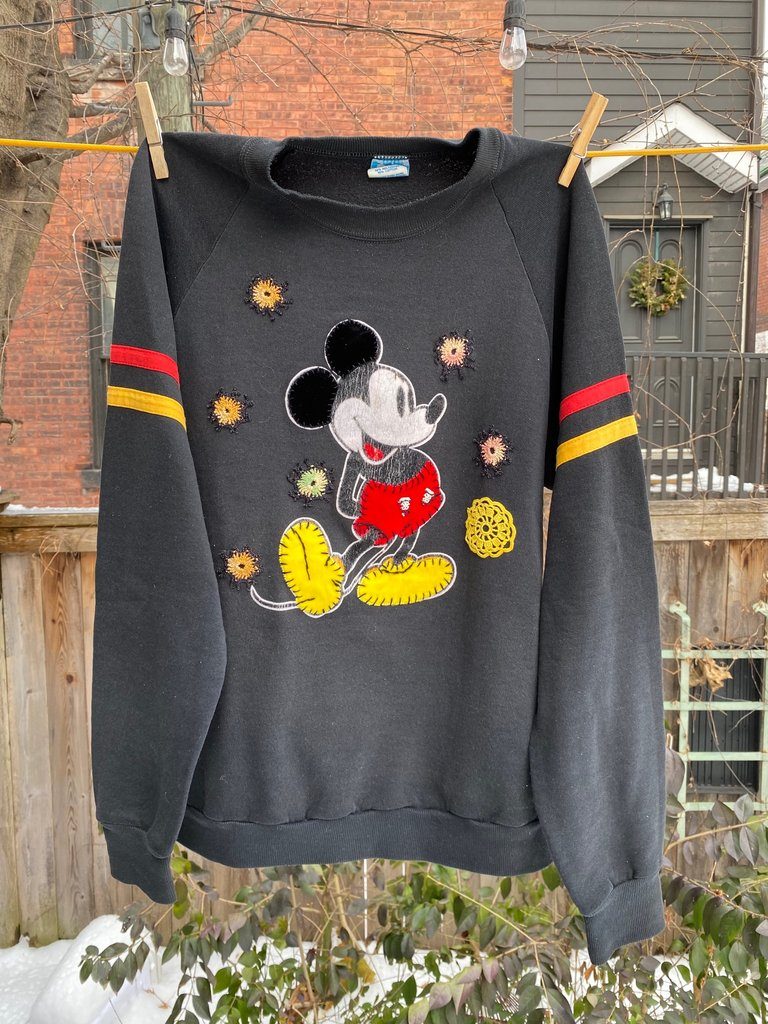 To celebrate the Year of the Rat (Chinese New Year), the latest collection of the brand adds textile flowers, mohair, felt, and knit textural contrast detail elements to iconic prints of Mickey Mouse.
The hoodies and crewneck sweaters of the capsule all feature worn-in bases coupled with reimagined faded prints. An ode to the brand's signature vintage styling.
The collection includes 24 pieces in total, which is more than what we usually see from the brand.
Unfortunately, on February 1st (when the collection released) all pieces sold out in a few hours.
Stay tuned for a possible future restock and make sure to follow bentgablenits on Instagram!
[wp_flickity id="106″]
Check out the Mickey Mouse Collection in the gallery just below.
Buy Bentgablenits Pieces
To purchase the brand's limited pieces, visit bentgablenits.com.
Since most of the items are currently sold out, you may want to check out the resale on grailed.com
In the meantime, take a closer look at this Adidas x Mickey Mouse Sneaker Pack which requires 3D-Glasses