A couple weeks after releasing its first AirPods case, Dior is back with a second iteration. This time, it features the iconic Dior Oblique Jacquard in blue. Here's a complete look and where to buy the luxury accessory.
Dior Oblique AirPods Case
Ever since Apple released its wireless AirPods, luxury brands have seized the opportunity to create a new type of high-end accessory. Among others, we've seen the release of a Gucci AirPods Case, a Saint-Laurent AirPods Case and a Louis Vuitton AirPods Case.
Now, it is Dior who is jumping on the technology trend and releases its second take on the AirPods case. The latest sporting the luxury fashion house's iconic Oblique monogram print.
The luxury piece comes in a jacquard canvas material with blue calfskin leather detailing.
The accessory features a gold-tone zipper an an attachable leather strap, allowing you to fix your precious AirPods to a bag or item of your choice.
A gold Christian Dior Paris embossed branding appears on the inside and completes the design.
Take a complete look at the Dior Luxury Oblique AirPod Case in the gallery just below.
Previous AirPods Case
Not long ago, Dior released its first earphones case. Made out of smooth black calfskin leather, the accessory featured a padlock appearance and sported a "Dior" rubber signature on the outside. The case is still available on the brand's online store (see details below).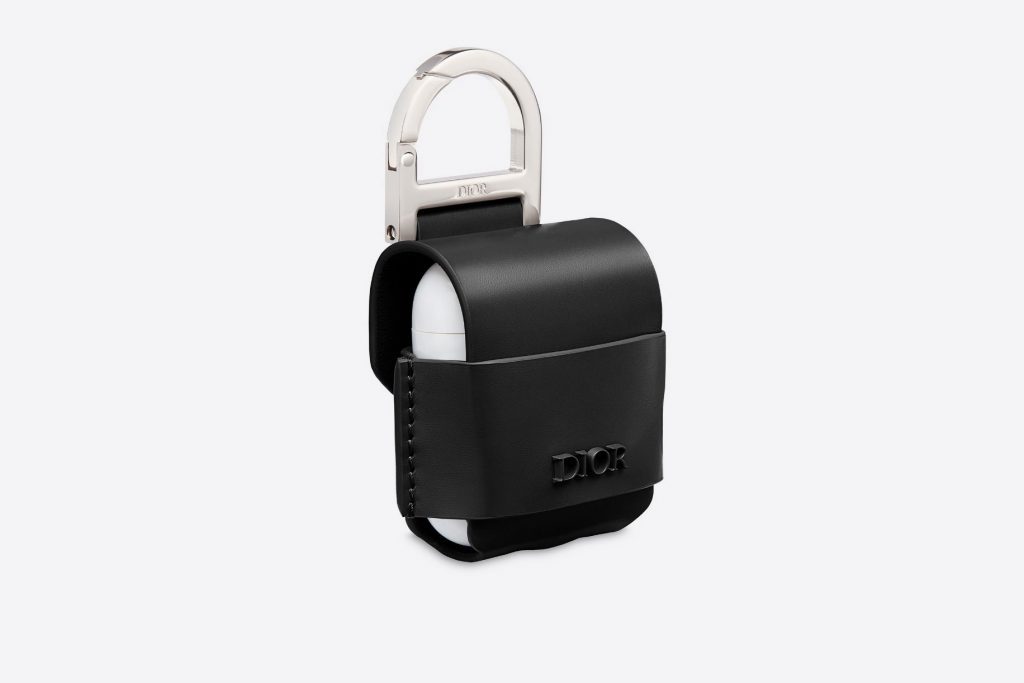 Buy the Dior Airpod Case
The Dior Oblique AirPods Case is currently available on Dior's web store, and is priced at $400 USD.
The first AirPods case iteration of the brand is also available on Dior.com and is priced at $350 USD, which is a little cheaper than the newest version.
If you want to rock a luxury accessory without spending a fortune, an earphones case is definitely a good option.
Stay tuned for more fashion releases and don't forget to follow us on social media.