The latest effort from Nike to reduce its environmental footprint is the "Move to Zero" Apparel collection. The brand's initiative offers clothing made from recycled polyester and sustainable cotton.
Nike "Move to Zero"
Today, Nike is doubling its efforts to become a zero-carbon and zero-waste company. By unveiling the "Move to Zero" collection, the brand has now chosen to favour recycled polyester, sustainable cotton and natural dye.
The collection includes a wide range of clothing such as hoodies, sweaters, t-shirts, dresses and shorts made from at least 60% recycled or organic fabrics.
The standout element of the collection is definitely the Windrunner jacket. The latest is made from 100% recycled or organic fabrics.
With the use of environmentally friendly raw materials and manufacturing techniques to significantly reduce waste, Nike has taken up an honourable challenge. The brand is now one step closer to "0 waste, 0 carbon".
Take a look at Nike's "Move to Zero" collection in the gallery just below!
Nike x Olympic Games
Inspired by the same eco-responsible challenge, Nike has also unveiled a set of eco-friendly apparel for the 2020 Olympic Games. Working with artist Piet Parra, the brand unveiled the very first official skateboard outfits for the Olympic Games.
It is through the Nike SB label that the brand has once again proclaimed its fight and commitment in the face of the climate crisis.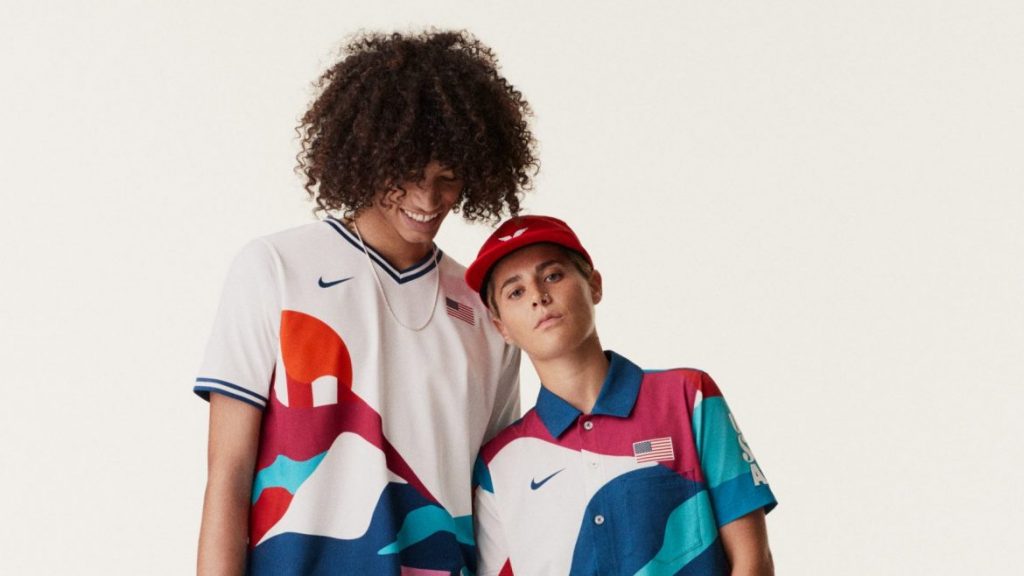 We expect to see athletes dressed in uniforms designed in 100% recycled polyester according to a pattern optimized to reduce waste. These outfits, in addition to their eco-responsible value, will have nothing to envy in style!
Release Date of the collection
Nike's "Move to Zero" Apparel Collection is expected to release this summer on Nike.com. Stay tuned, we will keep you updated as soon as an official release date surfaces.
While you are here, Nike has unveiled upcoming collaborations with Ambush, Undercover, Sacai, Alyx & Off-White.