To celebrate the Olympics Games to be held in Tokyo next July, Nike has announced some exclusive Summer 2020 collaborations. During the Future Sport Forum, Nike unveiled upcoming partnerships with five international style icons: AMBUSH, Sacai, Undercover, Alyx and Off-White.
Nike Future Sport Forum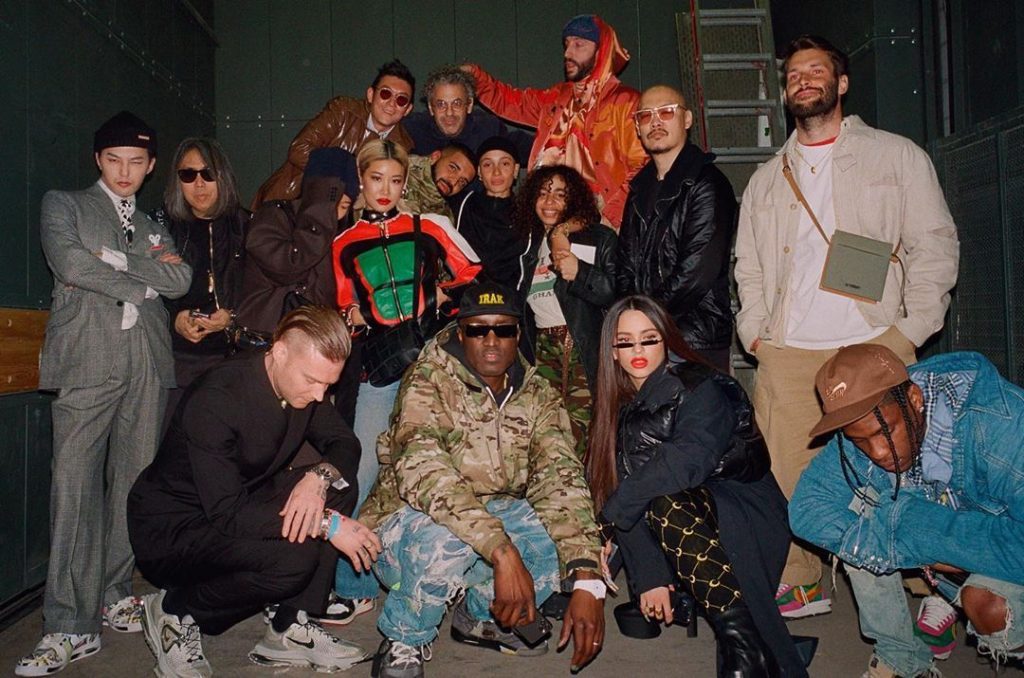 Ahead of the 2020 Summer Olympics, which will take place in Tokyo from July 24 to August 9, Nike unveiled unexpected collaborations with Yoon Ahn of AMBUSH, Jun Takahashi of Undercover, Chitose Abe of Sacai, Matthew Williams of ALYX and Virgil Abloh of Off-White.
First seen at the Future Sport Forum during New York Fashion Week, each of the 5 collections celebrate the unique ways in which sport manifests. The iconic designers demonstrate their own vision of athletic style.
In addition to clothing collections, the collaborations will also feature bold sneaker iterations, also inspired by each designer's perspective on sports.
Check out the Nike 2020 Future Sport Forum highlights just below.
Nike Summer 2020 Collections
In terms of design, expect technical pieces with rather sober colours for Off-White, Sacai and Alyx. In the opposite, Ambush and Undercover bet on more colorful and eccentric pieces. For example, Yoon Ahn created a flashy neon pink jacket.
Take a closer look at some of the pieces of each collection in the gallery just below!
[wp_flickity id="110″]
Like we mentioned before, sneakers will be released with each collection. The latest build on the design codes established by each designer with their previous collaborative releases with Nike.
ALYX and undercover, opted for classic colourways with futuristic aerodynamic silhouettes. Virgil Abloh unveiled a sneaker called Rubber Dunk composed of a black upper with accents of neon green.
Check out all the sneakers of the Nike Summer 2020 collaborations in the gallery just below.
[wp_flickity id="111″]
Release Date of Nike Summer 2020 Collections
Although there are no exact release dates set yet for the collaborations, you can expect them to drop close to the summer olympics in July 2020.
Stay tuned, we will keep you posted as soon as more information is revealed.
In the meantime, you might want to check out the Nike x Off-White Training Collection