TTSWTRS, called "Tattoosweaters" continues its experimentation and unveils ink-like graphics as part of its SS20 collection. Here is a full look at the collection!
TTSWTRS ss20 Collection
Emerging Ukraine-based brand TTSWTRS will release a new clothing line featuring ink-like graphics for the Spring/Summer 2020 season. Like all the pieces in the previous collections, new items will feature the illusion of a body covered in tattoos.
Standout pieces include the white oversized shirt dress cropped at the top. TTSWTRS played a lot with proportions in the upcoming collection.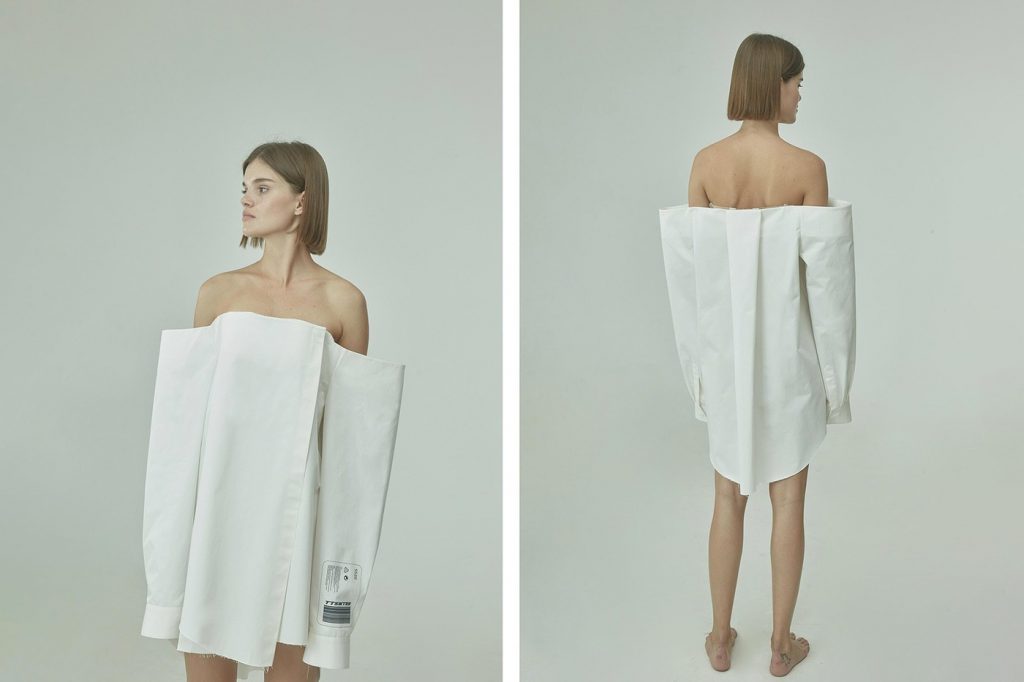 Our favorite piece is the mesh bodysuit whose bottom half is printed with an optical illusion of denim shorts. The top half shows the brand's signature tattoo graphics. A print of a hand covering the chest area finishes the look.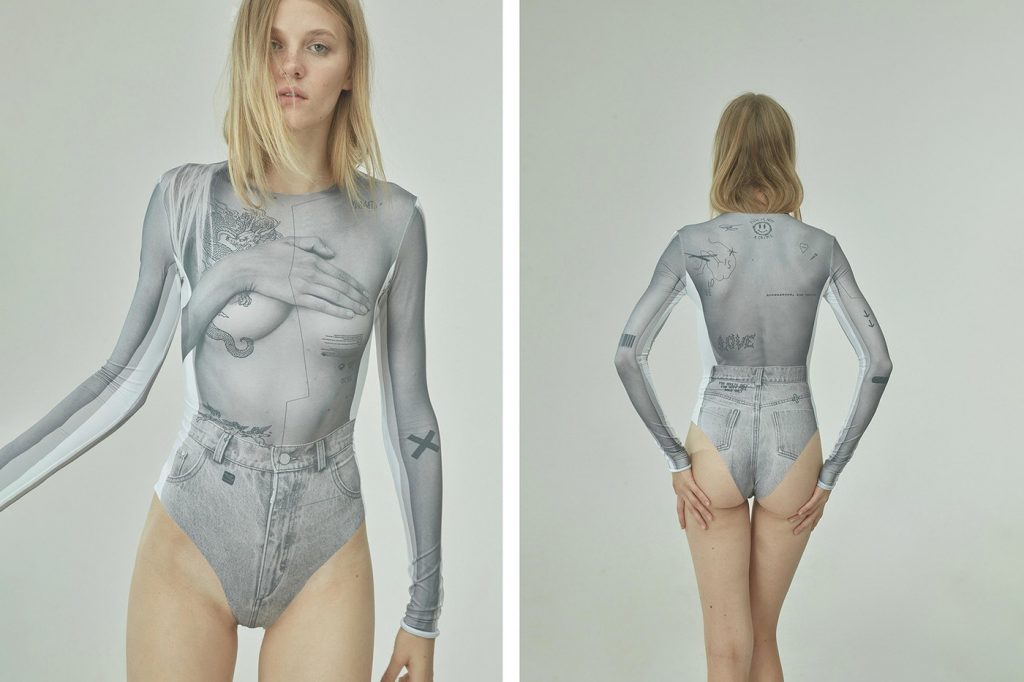 In the collection, casual essentials such as biker shorts and sports bras feature barcodes and numbers reminiscent of the shipping process. In addition, playful underwear is offered in a simple design with tattoo touches.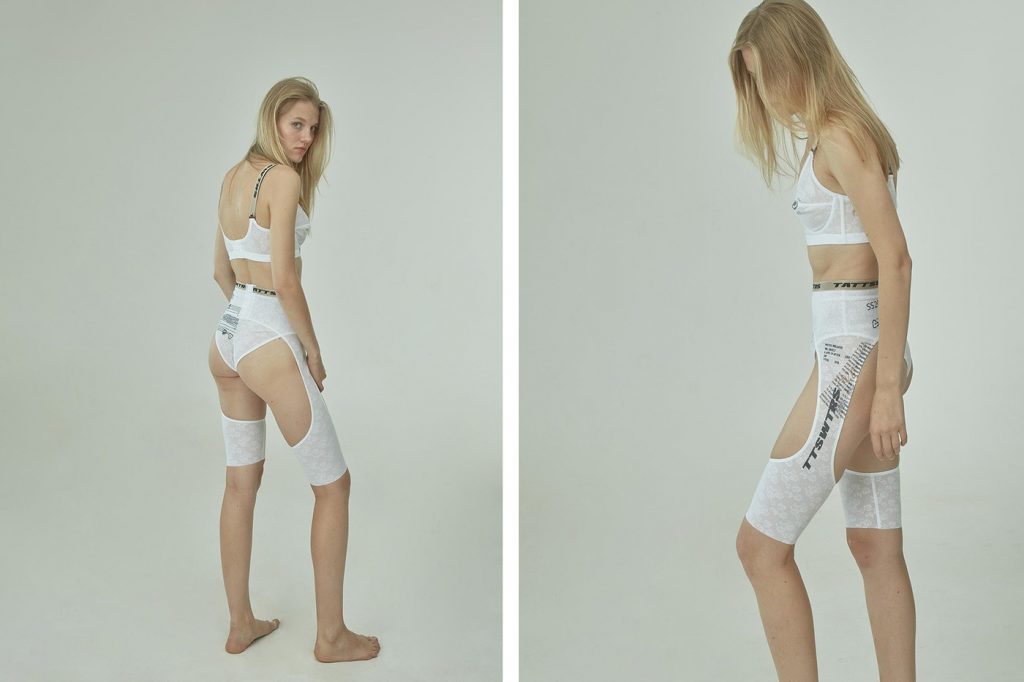 Finally, the brand keeps playing with proportions on their oversized outerwear and tailored mini-dresses. Those pieces come with crocs printed leather.
Check out the full TTSWTRS SS20 collection lookbook in the gallery just below. The collection will drop soon on TTSWTRS' website.
[wp_flickity id="108″]
Don't forget to follow us on social media. In the meantime, the check out the brand's Valentine's Day drop!
About TTSWTRS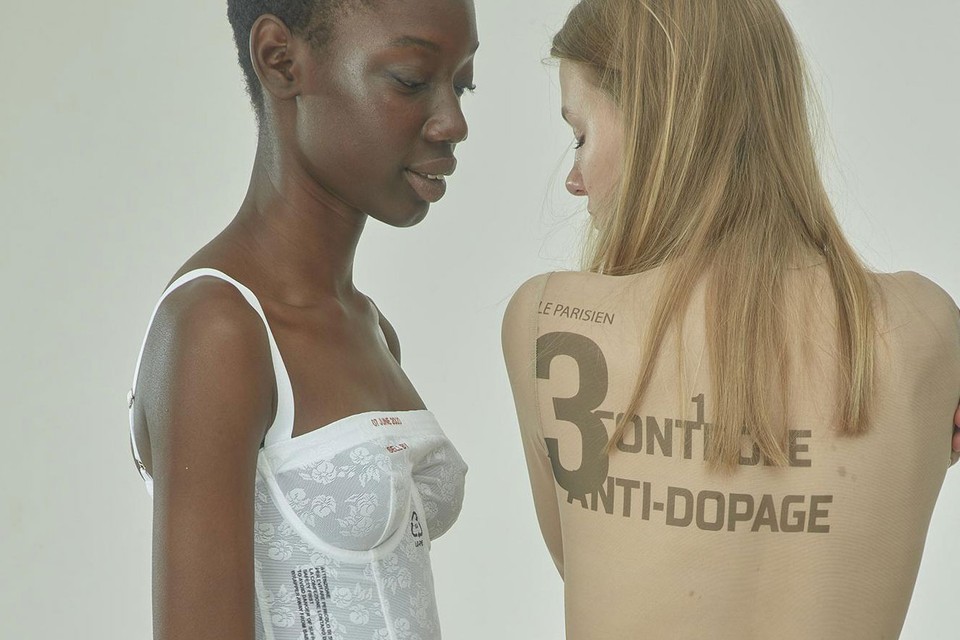 The brand was founded in 2013 by stylist Anna Osmekhina. Since the very beginning, it focuses on wardrobe essentials in nude, white and black featuring tattoo prints. These ink-inspired graphics are what made TTSWTRS so unique. The brand is now what we can call a worldwide success.
All tattoo prints are created  in collaboration with world-known tattoo artists. During the last 5 years, TTSWTRS has collaborated with multiple tattooist, each of whom works in his own unique technique.