Nike decided to double up on its "Move to Zero" initiative and announced the upcoming release of its most sustainable sneaker line yet. Dubbed "Space Hippie", the sneaker collection uses scraps from Nike's factory floors as its base materials. Here's a first look & release date of the capsule.
First Look "Space Hippie" Collection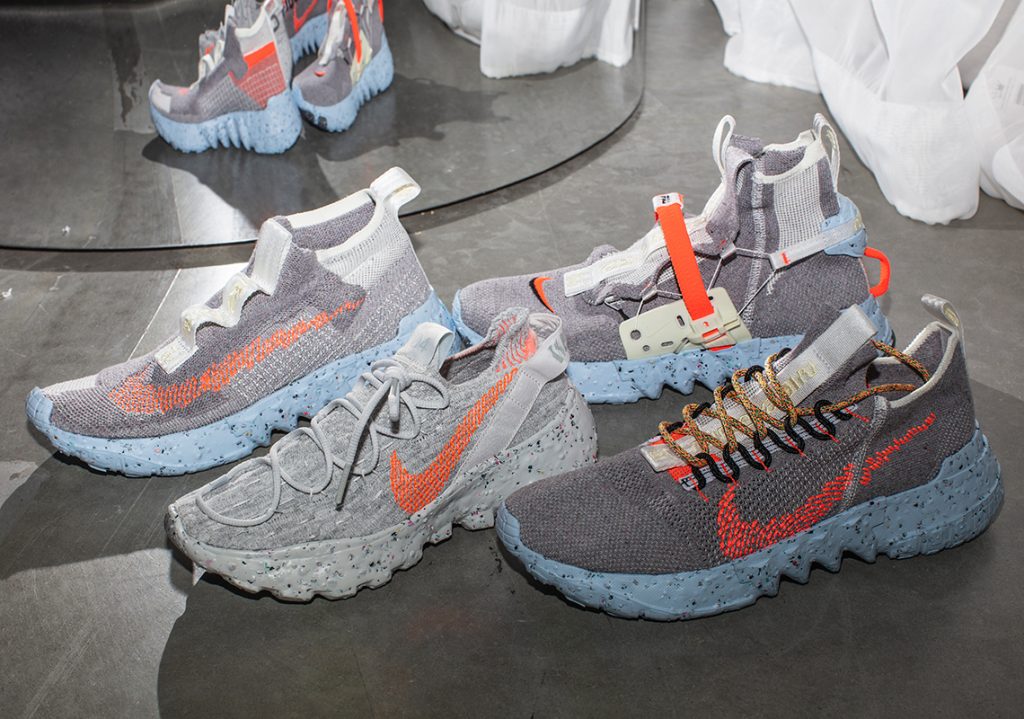 According to John Hoke, a member of Nike's creative team, the "Space Hippie" exploratory collection came out of a room, full of Nike designers, who received a scenario similar to Apollo 13: Make something that works out of the materials around you.
The creative team has successfully turned factory floor debris into a radical expression of a circular design.
The collection includes the Nike Space Hippie 01, 02, 03 and 04. Each detail of the first four silhouettes has been chosen based on its impact on the environment. And this is true from the choice of materials, manufacturing methods and even packaging. Everything has been thought of.
Through its approach, Nike therefore claims bold action, aiming no more and no less than "to rethink solutions to critical environmental problems".
Take a first look at the sneakers of the collection in the gallery just below!
[wp_flickity id="109″]
The 4 sneakers sport a similar space-inspired design in shades of wolf gray, orange and powder blue. Each sole comes with small multicoloured dots that remind us of the use of multiple recycled materials. This bold design could become a huge trend in 2020.
The Space Hippie 1 and the Space Hippie 4 feature a low silhouette with traditional laces. The Space Hippie 2 sports a laceless, sock-like construction and The Space Hippie 3 opts for a high-top design featuring Nike's Flyease fit system.
A Minimal Carbon Footprint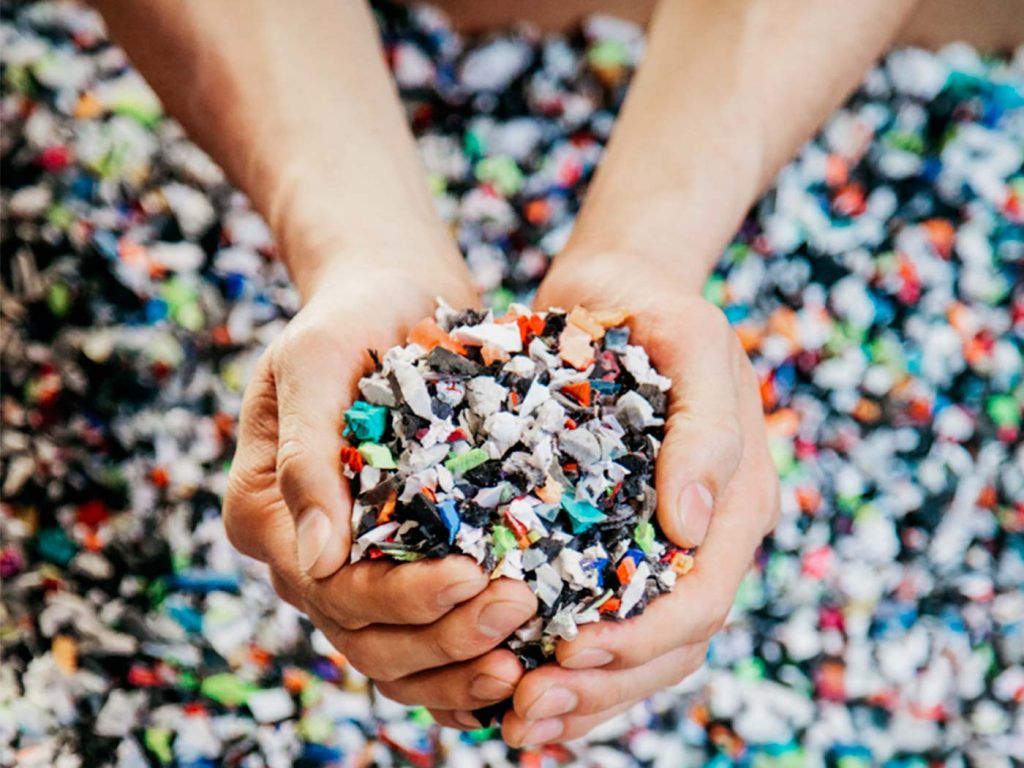 Thanks to its sustainable production method, the collection boasts Nike's lowest carbon footprint score yet.
The Space Hippie line aims to be an "artifact of the future". In fact, 85% of each shoe is constructed from a special Flyknit. The latest called "rPoly" is made from recycled plastic bottles, T-shirt and yarn scraps.
"Space Hippie is also an idea. It's about figuring out how to get the most out of it with the least amount of materials, the least amount of energy, and the least amount of carbon. I would say that the Space Hippie is attacking the villain of garbage. It changed the way we approach the manufacturing of products. "

John Hoke, director of design at Nike
Release Date "Space Hippie" Collection
The Nike Space Hippie 1, 2 and 3 will all be available on Nike SNKRS later this spring. The Space Hippie 4 will debut later this summer.
Stay tuned, we will keep you posted as soon as an exact release date and pricing details are revealed.
In the meantime, take a look at the Air Max 97 Gold here to celebrate the Tokyo Summer Olympics