Shortly after collaborating with PUMA, the Japanese anime TV series 'One Piece' has now teamed up with Kappa for a new collaborative collection.
One Piece x Kappa Collection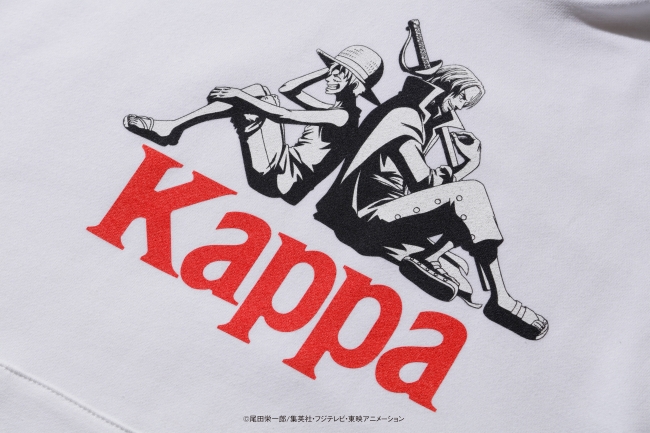 The manga series follows the adventures of Monkey D. Luffy, a boy who acquired the properties of rubber after having involuntarily eaten a devil fruit. Along with his pirate crew, called the Straw Hat Pirates, Luffy explores the Grand Line in search of the ultimate treasure known as "One Piece".
Since its premiere in 1999, the series has produced more than 900 episodes. In 2016, 'One Piece' became the most popular anime of the year and the fourteenth most popular TV show in the world.
The endless popularity of the series encourages many fashion brands to want to collaborate with the anime.
And the last one to do so is Kappa. The sportswear brand unveiled a collection centred around Monkey D. Luffy, members of the Straw Hat Pirates and other beloved characters. All of which work together to reimagine the Italian sportswear label's classic Omni logo.
Comprised of six different styles, the collection is led by Luffy x Shanks Omni logo marked hoodies available in "Black," "Red" and "White". The capsule continues with the Luffy x Ace Omni logo hoodie featuring the iconic One Piece "TO BE CONTINUED" scene on the front.
Each item comes with a co-branded bookmark tag with Luffy wearing Kappa's signature tracksuit.
Take a closer look at the One Piece x Kappa Collection in the galleries just below.
[wp_flickity id="180″]
Finally, T-shirts featuring the rest of the Straw Hat Crew including Zoro, Sanji and Nami complete the collection.
[wp_flickity id="181″]
One Piece x Puma Collaboration
Back in Summer 2019, the collaboration between Puma and One Piece featured a leather sneaker with a mesh textile designed to represent the sail of Thousand Sunny's ship Straw Hat Pirates.
Details included laces resembling ropes to evoke the mast of the ship when they go up the custom eyelets above the sole. Plus, the red/black colourway was reminiscent of the pirates' flag floating above the ship.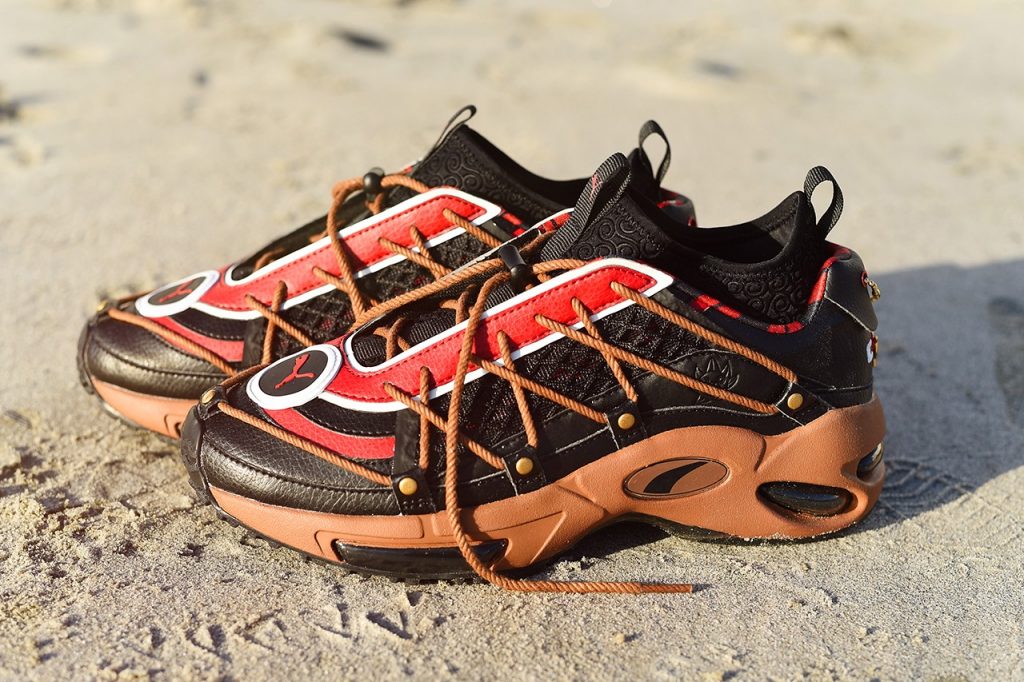 Release Date
The One Piece x Kappa capsule collection is expected to release on March 19, 2020, at Kappa Japan, at the PHENIX CREATIVE SELECT STORE, and at One Piece Mugiwara Stores.
The T-shirts will retail for $55 USD and the hoodies for $87 USD.