Comedian, actor, rapper, YouTuber, Yvick aka Mister V collaborates with Hummel for the ss20 collection.
Hummel x Mister V SS20
The partnership goes back to 2019 when Mister V became the first French ambassador for the Hummel brand. Now, the two are back with a brand new collaboration for spring summer 2020.
Dubbed "Selection by Mister V" the new ss20 range features unique pieces from Hummel's Hive and Sport Style collections.
The capsule includes velvet tracksuits, an HMLVEJR raincoat, colour-block sweatpants and t-shirts. Moreover, an HMLSKAL jacket, a DRACO sweatshirt, accessories and sneakers also hit the collection. There is something for everyone, literally.
Take a closer look at the ss20 collection in the gallery just below.
[wp_flickity id="188″]
Buy the Collection
The Hummel SS20 collection by Mister V is already available to shop on hummel.fr. Prices range from $ 20 USD to $ 200 USD.
Some pieces are currently on sale. Hurry up!
Mister V
A true artist with a thousand talents, Yvick is above all a fashion enthusiast. Indeed, from a very young age, he devoted a particular love to the Danish brand.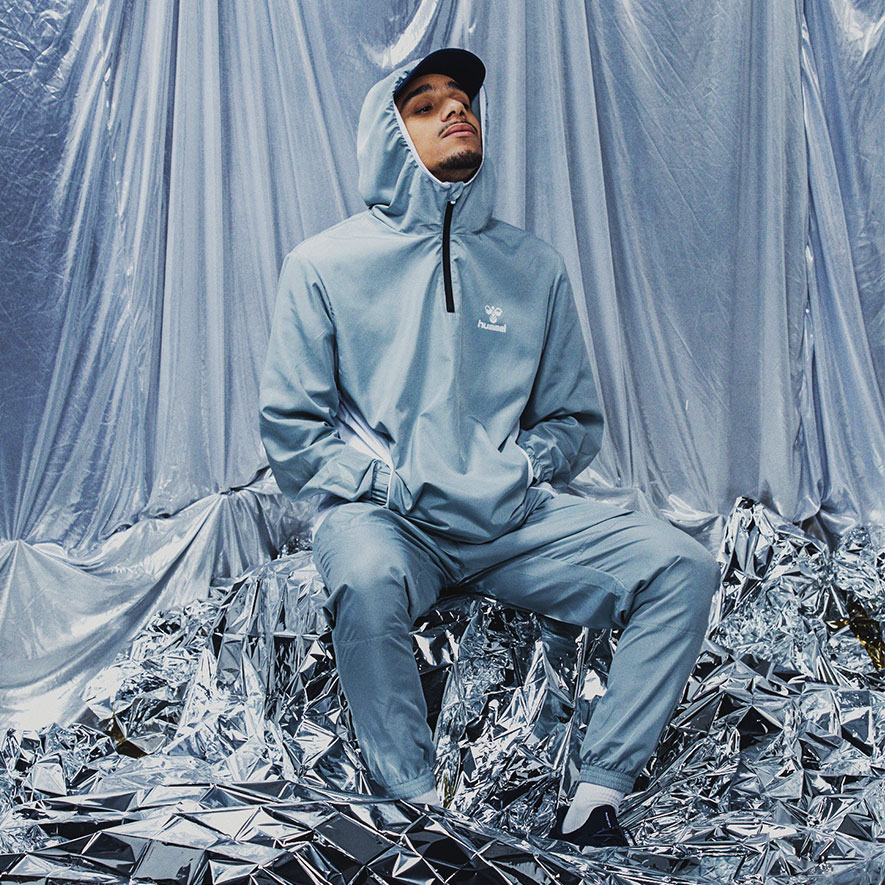 "I grew up in Veurey-Voroize, near Grenoble. When I was little, hummel sponsored the Grenoble football club. The brand has always been part of my life. I was inspired by their credo and the support they give to outsiders".

Mister V
The collaboration is a dream come true for the artist. Indeed, he has the chance to highlight his tastes and his personality through a selection of pieces from a brand that inspired his childhood.
Rappers and french artists continue to release more and more collaborations. Take a closer look at Orelsan's brand Avnier and its latest collection called "Mirage Efffect".
As always, stay tuned for more streetwear releases and don't forget to follow us on social media.