Producing footwear in massive quantities generates a substantial amount of scraps and waste. New Balance decided to reuse the materials and release Made in US 998 Limited sneakers.
New Balance 998 Limited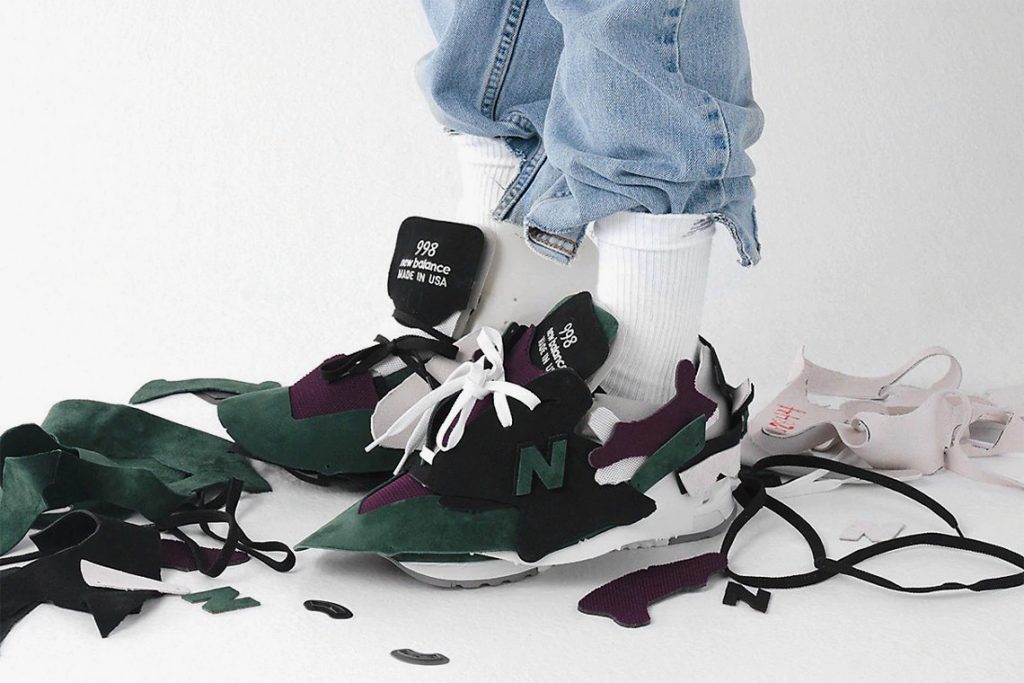 In a world where fashion is a matter of sustainability and initiatives aimed at respecting the environment, New Balance tries to innovate in terms of upcycling.
In fact, the American footwear brand has released sneakers entirely made from pieces of fabric that accumulate in their manufacturing plants.
"Limited" to a range of 100 pairs, these ultra-unique New Balance shoes are an aesthetic lesson where every piece of material counts.
If the original silhouette is directly inspired by the New Balance 998, the final look is absolutely unique and one of a kind. In fact, no two styles are the same and each pair is delivered randomly.
In terms of materials, the limited 998 models, use surplus suede, mesh, and midsole foam to raise each and every pair. Pigskin overlays, lining and laces are also used to create a unique look.
Take a closer look at the New Balance 998 Limited sneakers in the gallery just below.
[wp_flickity id="164″]
Buy the Sneakers
Unfortunately, the 100 available pairs priced at $120 USD sold out in just a few minutes on newbalance.com. But the initiative still deserves attention and a mention for the creative presentation.
Soon, some of the pairs should be available on resale markets such as stockx.com. However, since the collection was limited to only 100 pairs and since they were all one-of-a-kind, you can expect the resale price to be much more expensive than $120 USD.
Keep an eye out for more recrafted products from New Balance in 2020! With this success, no doubt that another wave will hit the sneaker world.
While you are here, the Sean Wotherspoon x Adidas "Superearth" will be 100% Plant-Based.