The Minecraft hype is so huge that it has even reached the fashion sector. As a matter of fact, sneaker artists started to create Minecraft custom Af1.
We can attribute this growing popularity to YouTube content creation. In fact, big YouTubers like Pewdiedie have recently started creating Minecraft videos. This explains why Minecraft is rising again.
Custom Af1
The Nike Air Force one is the typical silhouette used for sneaker customs. Indeed, its all-white appearance makes it easier to personalize. Plus, it is made of leather, which provides it a better response to several paints. Nike Air force 1 might be the most popular sneaker to customize, but it isn't the only one. Take a look at the Best Custom Jordans of All Time.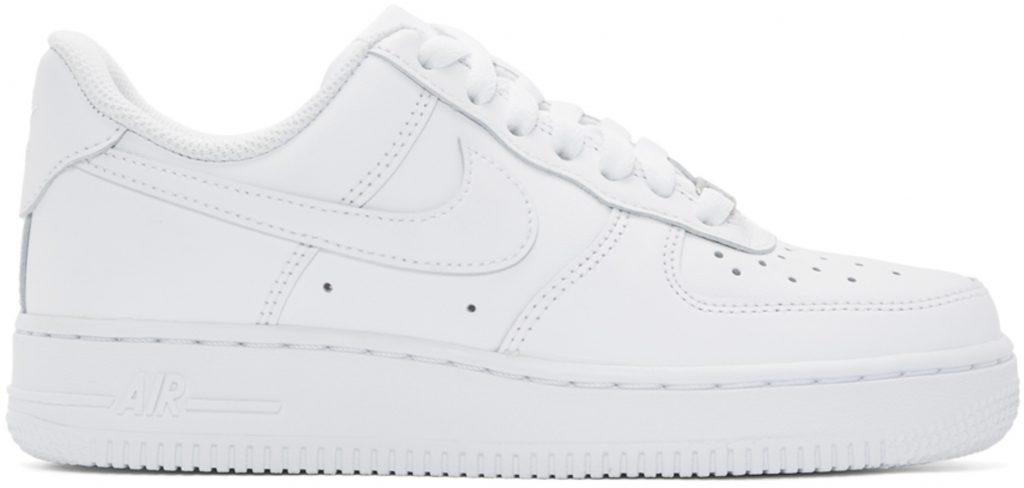 In the streetwear community, the limited edition / exclusive trend is bigger than ever. Fashion enthusiasts are no longer looking to buy Gucci shoes or designer clothing. On the contrary, they prefer buying affordable shoes like Nike Af1s and pay for customization. This way, they end up wearing a pair that is truly unique for a fraction of the price.
Minecraft custom Af1 isn't the only sneaker custom out there. In fact, there are millions of ways to personalize your shoes. It all depends on what you want.
Minecraft custom af1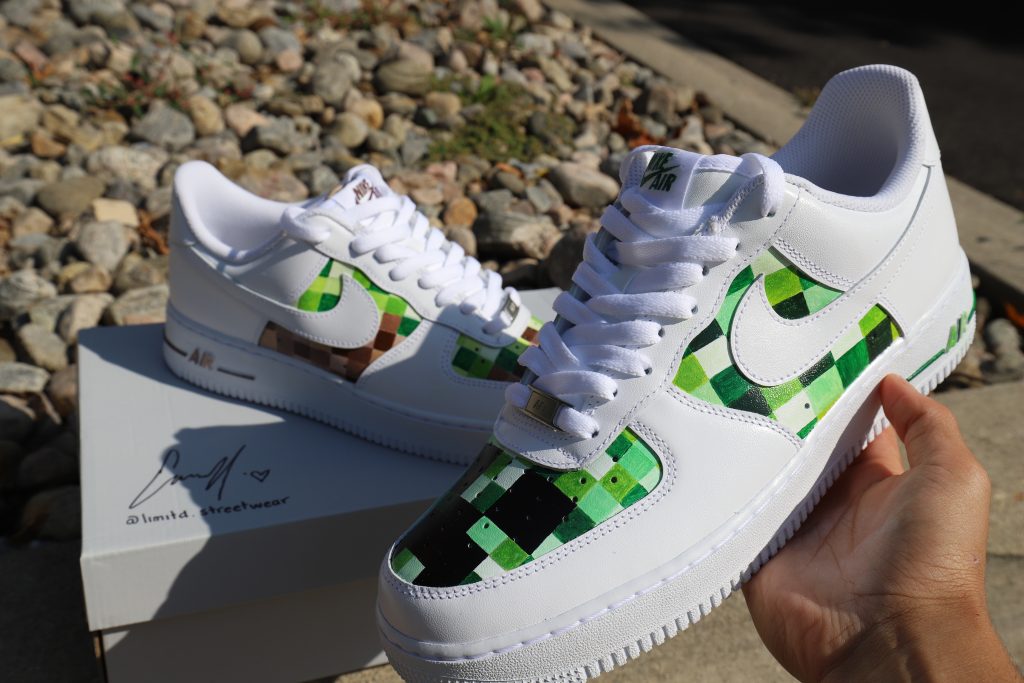 If you've ever played Minecraft, you know that the whole purpose of the game is using your creativity with 3D shaped blocks. Well, the same idea was used to create this custom sneaker.
The shoe presents several blocks painted in Minecraft's main colors. It was created by shoe artist Emmanuelle Felix. If you want to see another pair of personalized af1s created by her, take a look at this Nike x KAWS Sneaker Custom
Giveaway
Yes, you read right! We are actually giving away this very pair of Minecraft custom Af1. To participate, take a look at our video and follow the 3 simple steps in the description. Good luck!