What's interesting about Diesel x Coca-Cola's sustainable collection is that it was designed to be seasonless. On top of that, the clothes are made of recycled materials!
Diesel x Coca-Cola Collaboration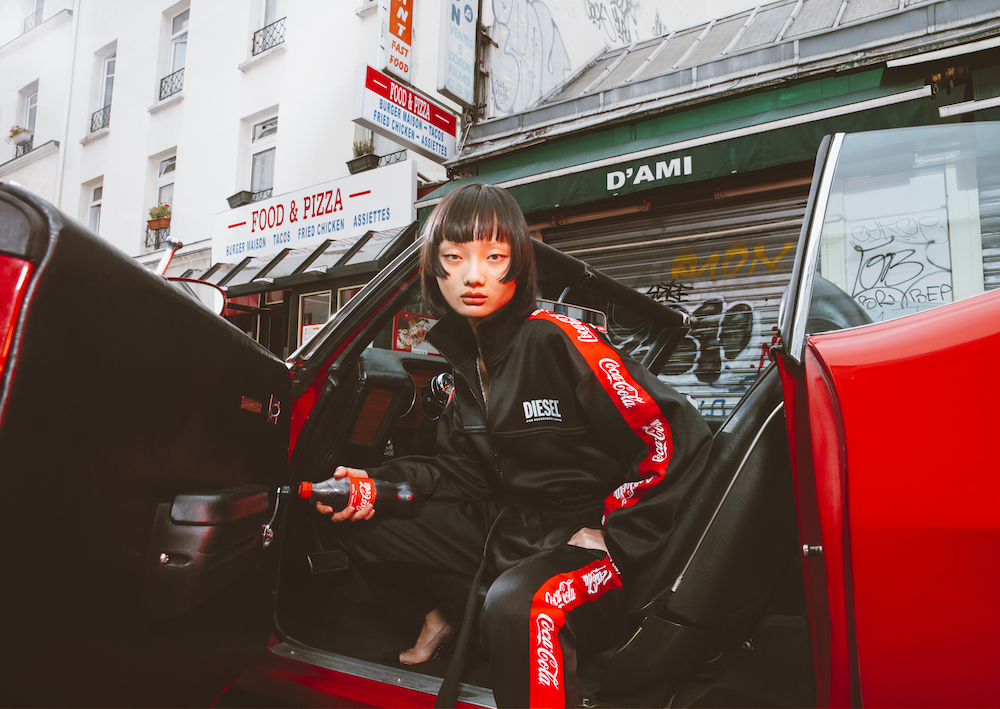 Diesel has joined forces with the iconic American beverage company Coca-Cola. Both entities teamed up to release a collaborative clothing line made with recycled materials. In fact, the Diesel x Coca-Cola capsule named "(Re)Collection" incorporates recycled PET plastic.
The New Collection
The collection brings a vintage touch to Diesel's casual aesthetics. In fact, Coca-Cola's branding itself has a pretty old school appearance. Plus, the project aims to raise awareness about recycling by showing consumers the many possible uses of discarded plastic.
This partnership seems pretty smart considering the vintage trend and the environmental issues going on right now…
The (Re)Collection features 12 key pieces designed to be seasonless. Items include a unisex denim jacket with red stitching detail and Coca-Cola's logo. Denim workwear pants and a pair of women's shorts embroidered with the Coca-Cola Spencerian Script are also featured in the capsule. Finally, a black zip jersey tracksuit with a tapered silhouette and accents in Coca-Cola's red color. Take a closer look at the lookbook just below to discover more about the Diesel x Coca-Cola Collaboration!
Michelle Moorehead Quotes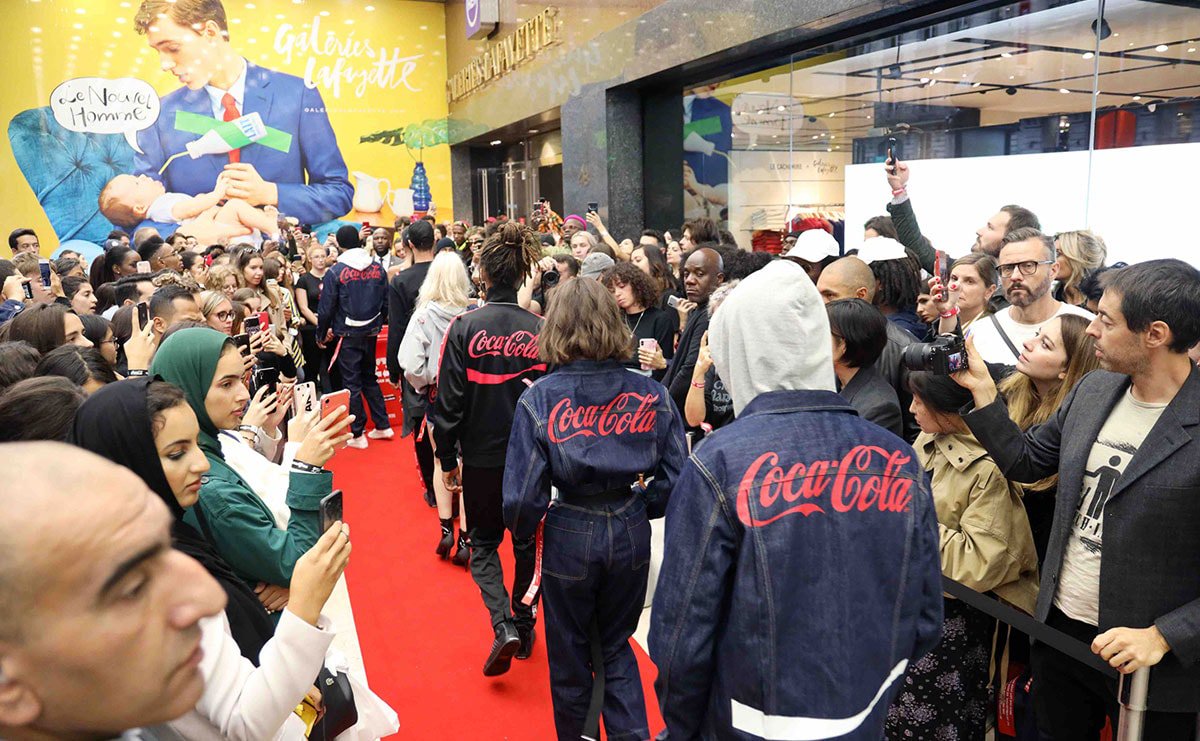 "We are excited to partner with Diesel on this collection" – Coca-Cola's VP
"Not only does The (Re)Collection generate awareness of the importance of recycling in a very approachable way by showcasing beautiful fashions created from recycled materials. It's also a collection that celebrates individuality" – Coca-Cola's VP
Buy the Collection
For now, it is exclusively available online for presale through October 7 by visiting dieselbin.store on a mobile phone. Then, you'll have to scan any recycling logo worldwide and you'll gain access to a hidden site on diesel.com to shop the collection. Click just below to discover how!
Diesel x Coca-Cola Release
Following a launch event at Galeries Lafayette in Paris this past weekend, the collection will be promoted at multiple events around the world.
Those events will take place in London, Berlin, Milan, Tokyo, but also in Shanghai, Beijing, Amsterdam and New York. After that, it will be officially released at selected Diesel stores worldwide and on Diesel.com from October 7. The collection will be available for three months. 
Pinterest