Converse launches a new eco-friendly initiative using plastic bottles to create its sneakers.
Your favorite shoes are getting an eco-friendly upgrade. The Converse Renew capsule, which features 3 models of Chuck Taylors, is made of recycled plastic bottles, up-cycled denim and off-cuts from Converse's own manufacturing process.
Converse Renew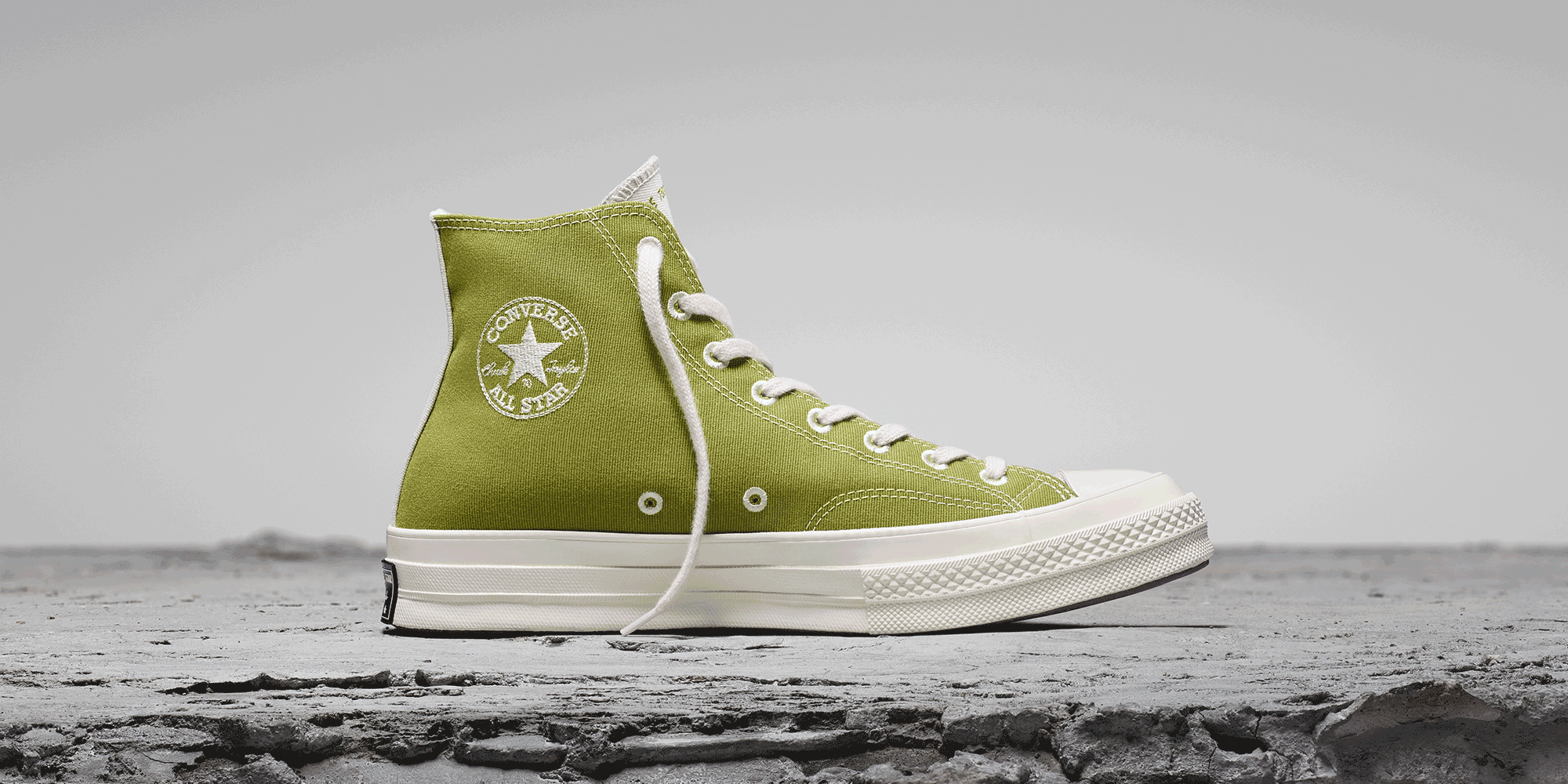 During the past 100 years, Converse has been committed to shoe reinvention. The Converse Renew marks a new era of innovation. It takes on the challenge of product creation using post-consumer and post-industrial waste. It blends a new approach to materials with inventive methods of manufacturing. All of which to change the industry towards more environmentally conscious thinking.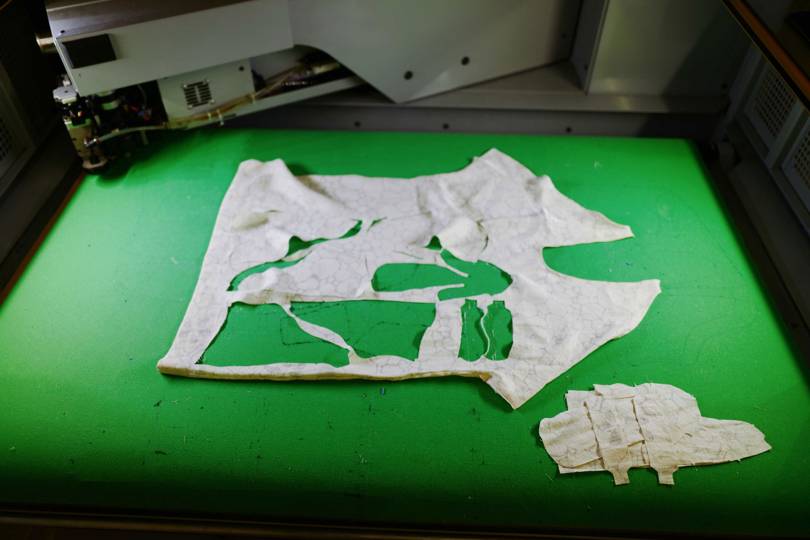 3 different processes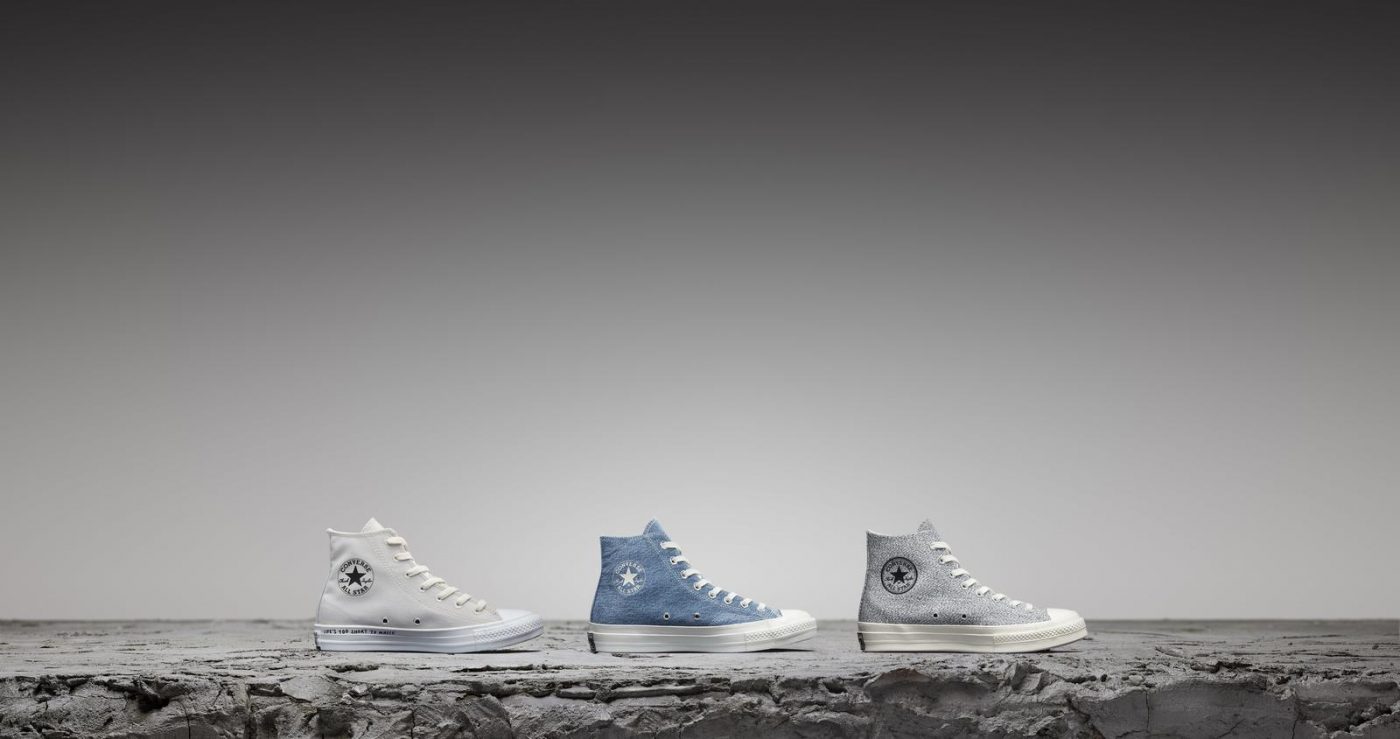 The Renew line features 3 recycling processes: upcycled textiles, recycled PET and recycled cotton canvas blends. The innovation will give literal tons of waste a second life.
The first line, Renew Canvas, has the same look and feel as the traditional Converse canvas. Except, it is made from 100 % recycled polyester coming from used plastic bottles.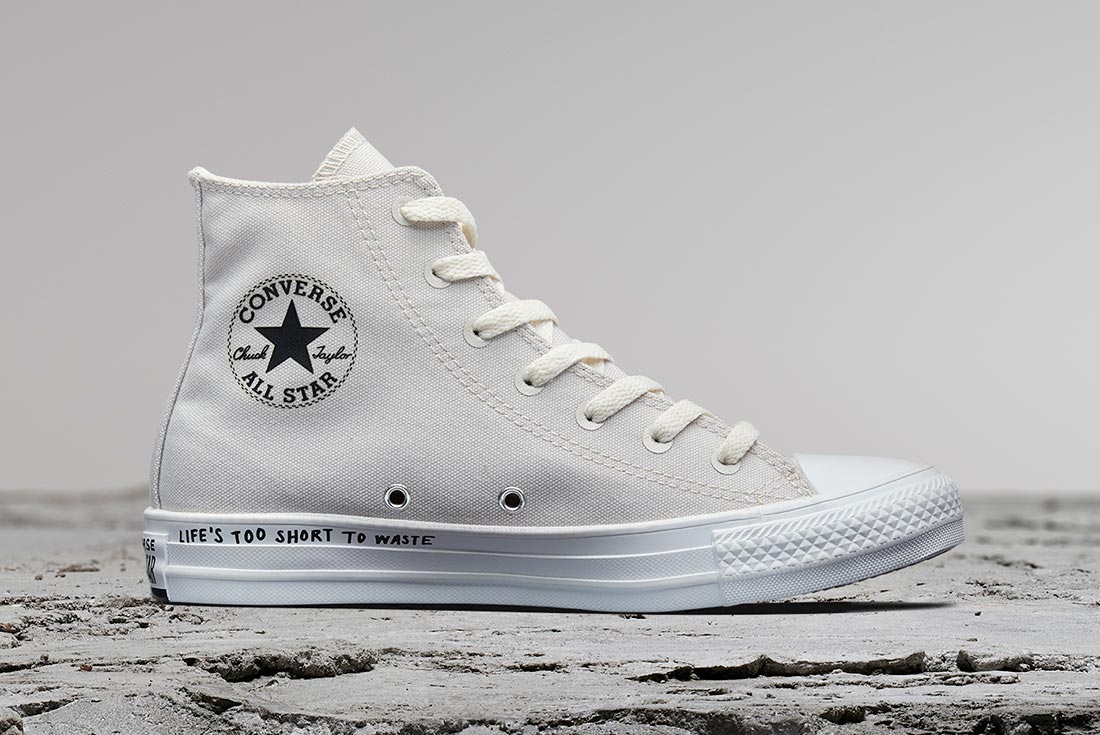 The second line, Renew Denim, is using an in-house upcycling process. Denim diverted from landfills serves to turn single-sourced textiles into a Chuck Taylor All Star or Chuck 70.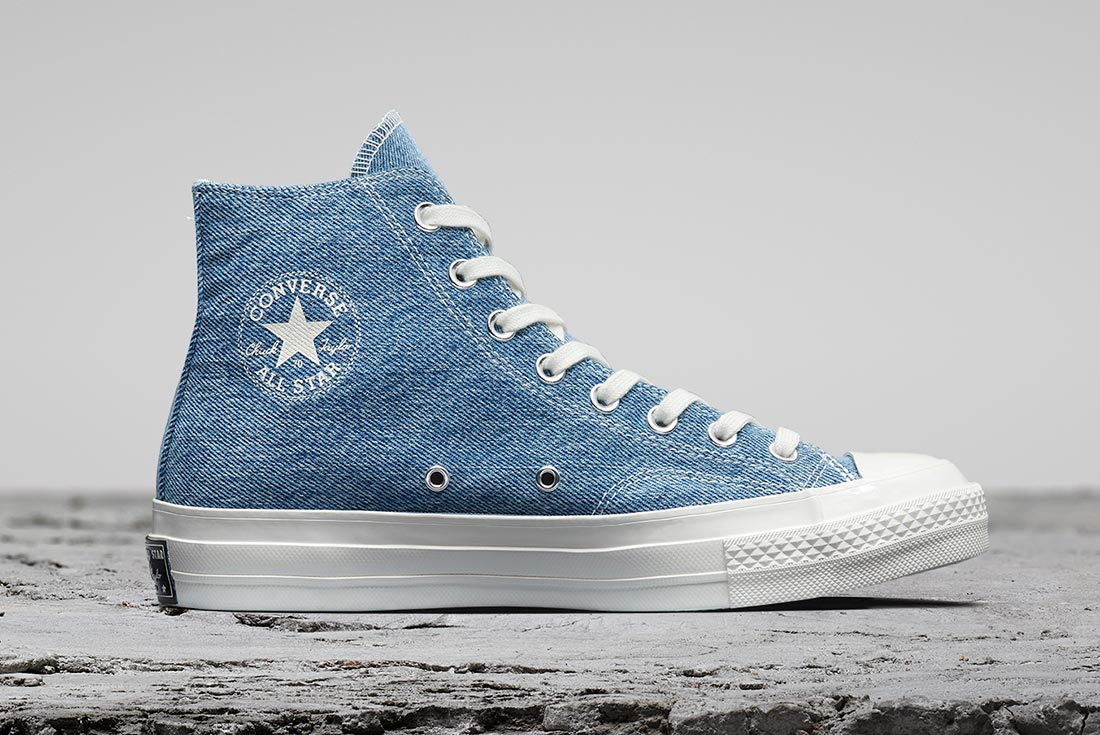 The third line, Renew Cotton, transforms cotton canvas waste from the manufacturing process. Its purpose is to create a composite with 40 % recycled cotton and polyester to form a new yarn.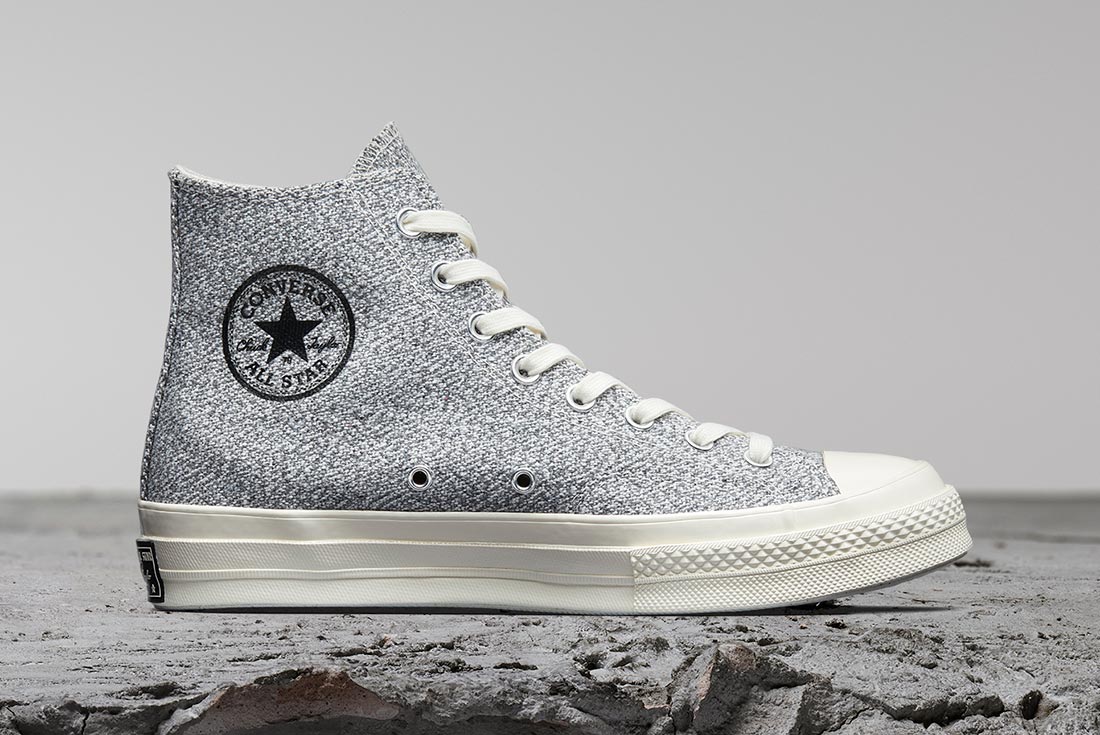 ↓

 Pictures 

on page 2 ↓